Stylish timber-clad garden office
When the pandemic hit in 2020, Ernesto started working from home without any suitable space. He'd recently cleared an area in the back of his garden and decided to turn this into his home office.
He had originally planned to buy a kit log cabin. But, after researching the options, he decided it would be more cost effective and enjoyable to design and build his own. 
Here, he talks us through the process.
Getting started
"I researched various options for my office and found examples online that I used as inspiration. I then drew some plans and started the build in March 2021.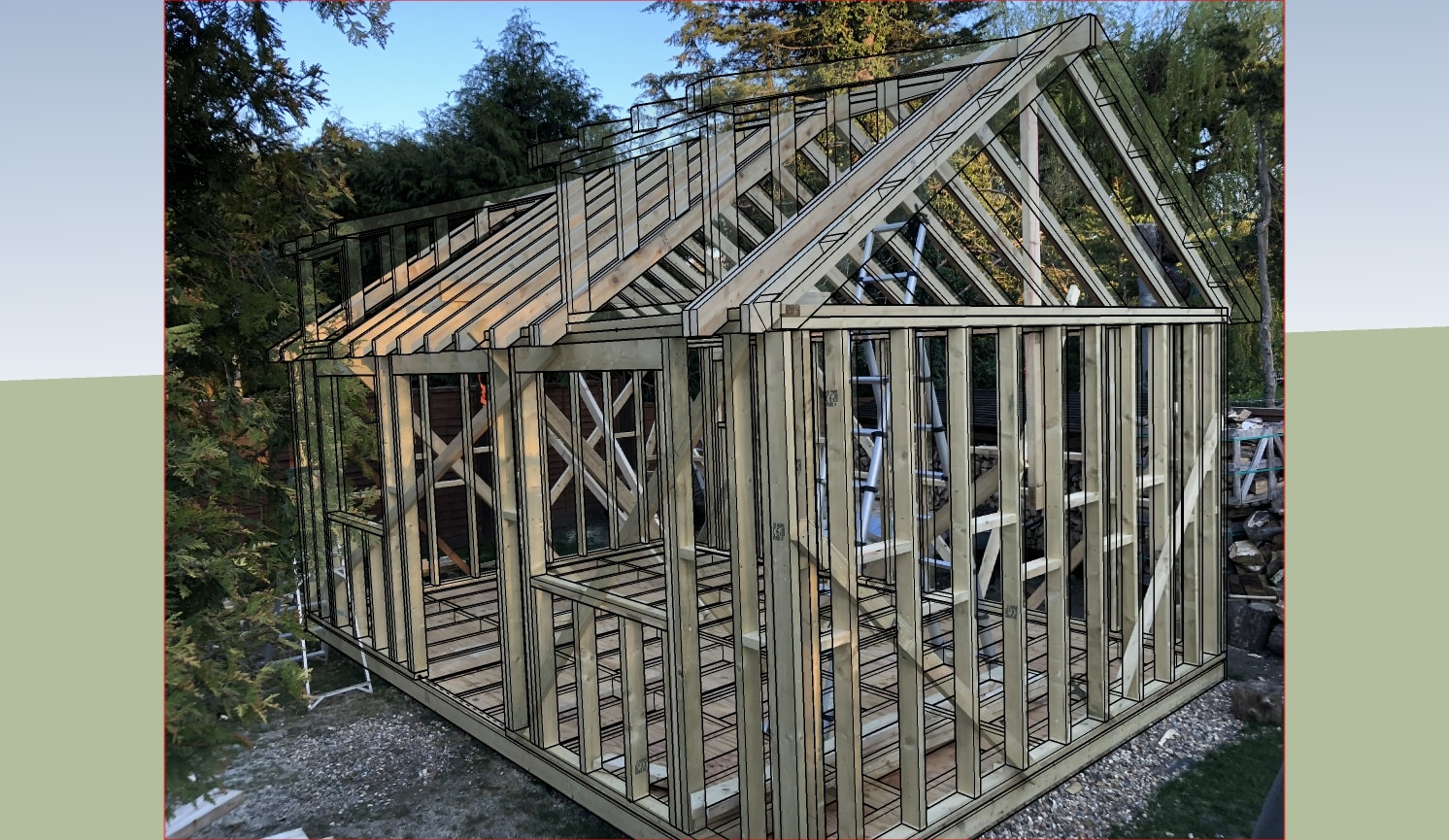 Enjoying the process
It took me just over a year to build the final office. I completed all the work in my own time and was keen to enjoy the process rather than rushing through it. I was pleased with the way it all came together.
When it was time for the electrical installation, I called in a certified electrician. Everything else I managed to do myself.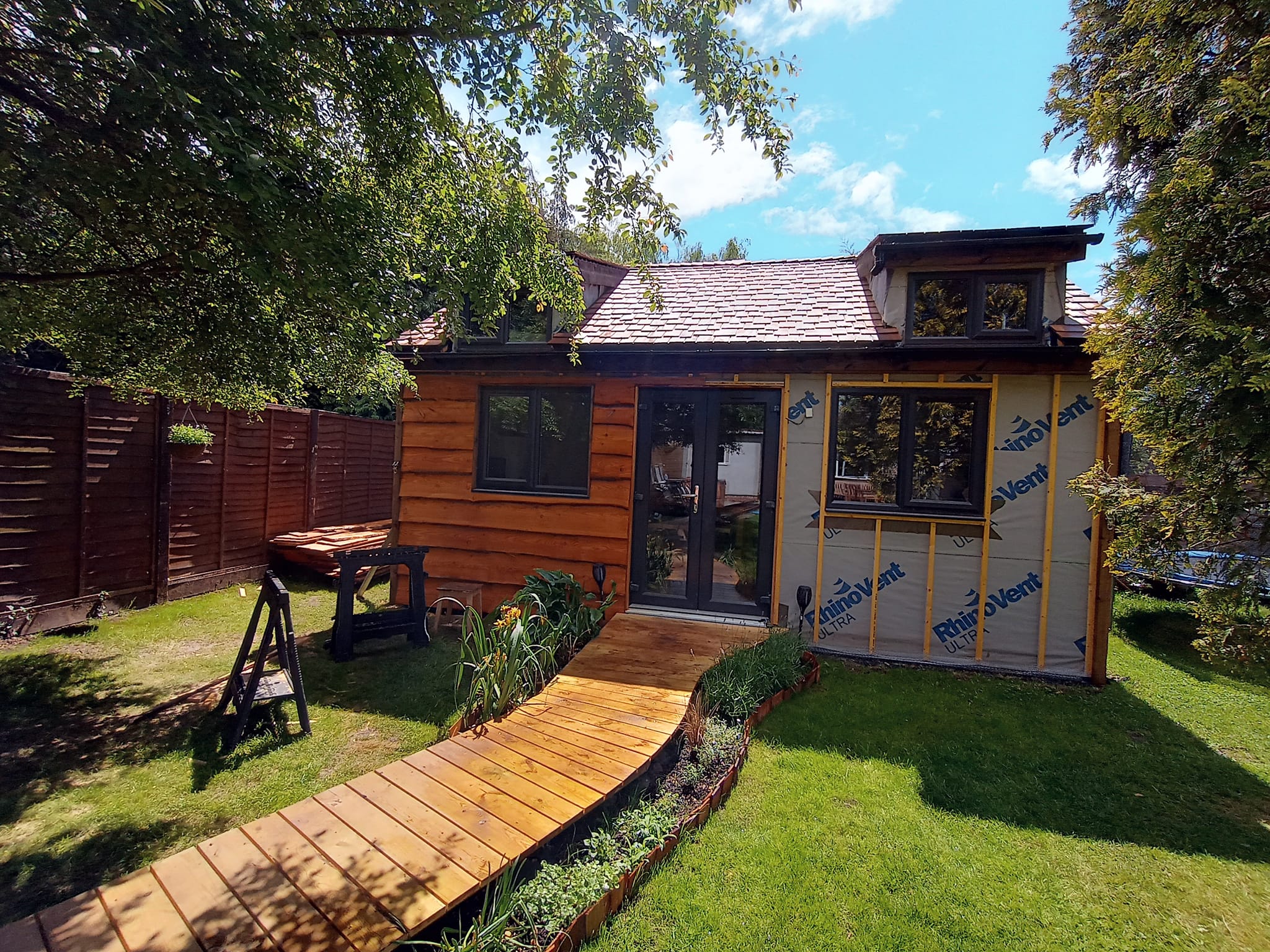 Why Vastern timber cladding?
I knew from the start what style of cladding I wanted. I couldn't wait to reach that part of the build as I knew it would complete the exterior look. 
I found Vastern Timber while searching for the best price. I'd already seen comments online that sourcing wood from a sawmill would be much more economical than buying it from a timber merchant, so I set out to look for a local sawmill. 
I wasn't able to find anything particularly local but Vastern Timber was by far the best price I could find, even with the four-hour round trip".
The final look
We think you'll agree that the final building looks beautiful. It was definitely worth the hard work and time.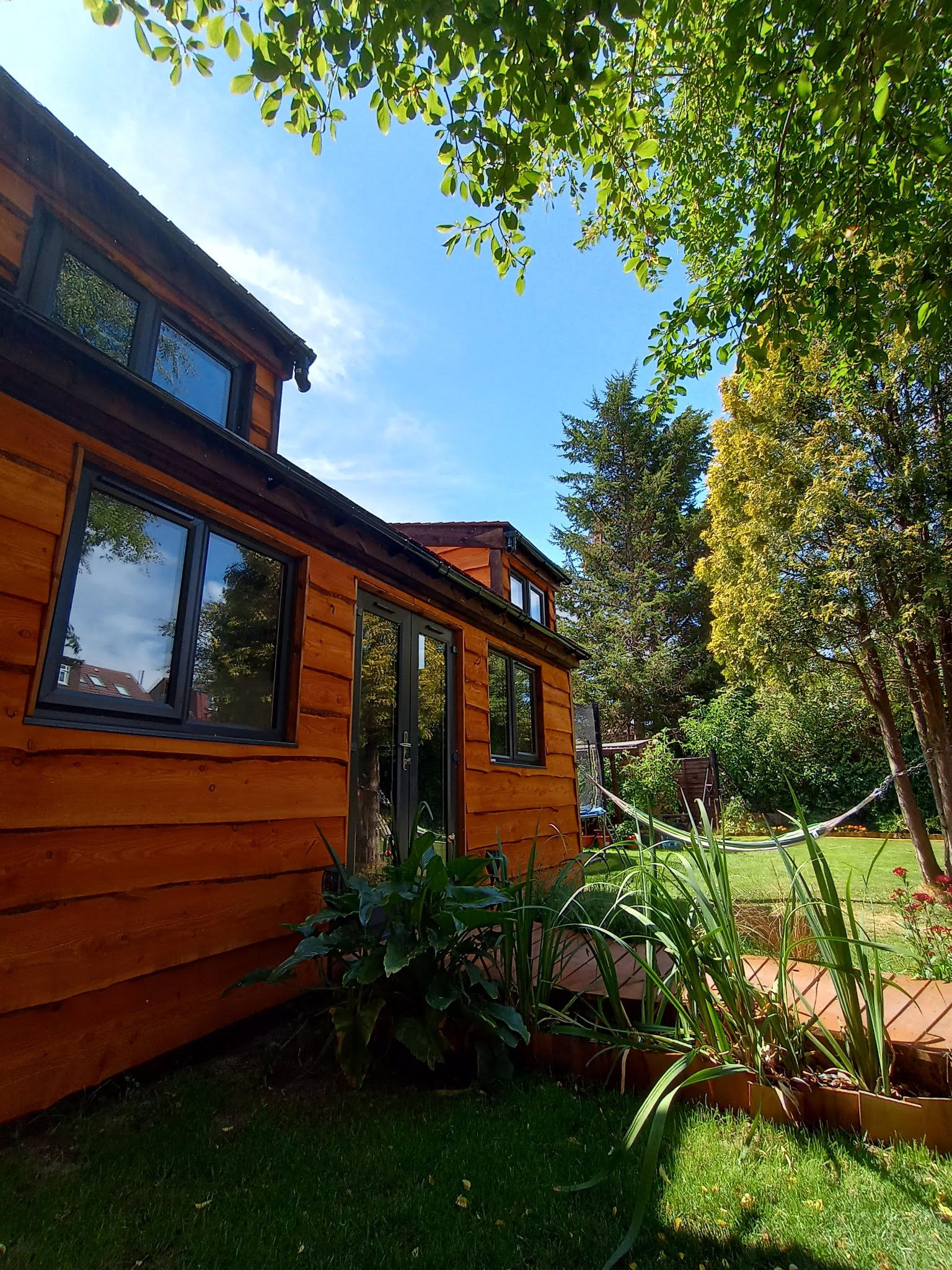 Tips from Ernesto
Now Ernesto is settled in his new garden office, we asked if he could share any advice for those contemplating a similar project.
Here are his two top tips.
1. The internet is full of information for every aspect of a project like this. You can learn a lot from reading and exploring.
2. I'd recommend joining Facebook groups. People share ideas, knowledge and information about this type of build, which I found invaluable.