British ​​grown cedar for an amazing new build in Bath.
This fantastic oak-framed property in Bath is finished with a combination of Bath stone and British-grown cedar cladding. It was designed by HRA architects and developed by Greenheart UK.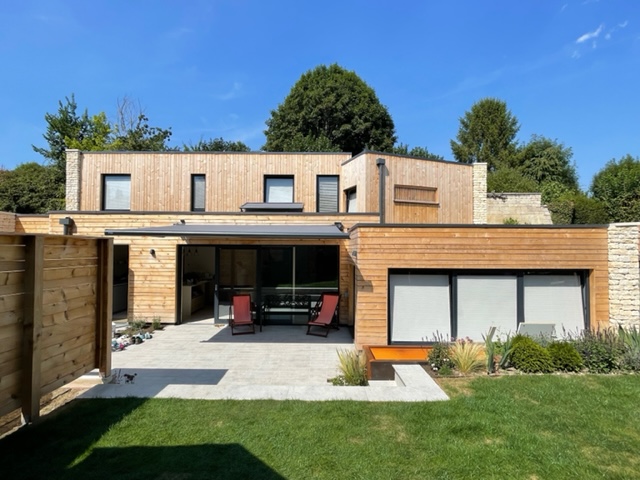 We spoke to Cassie at Greenheart, who shared some of the ups and downs of the project. 
Re-imagining and re-detailing
When Greenheart started the development, the project had reached a sticking point. As Cassie explains: "we took the original architect's design, which was coming in over budget. We simplified, re-imagined and re-detailed until it worked".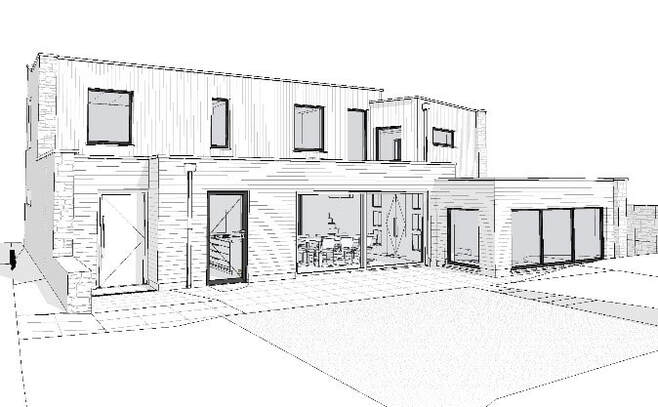 Replacing the steel frame with a timber frame reduced the carbon footprint of the project, as well as the cost. 
"We designed-out a few tons of high energy steel, leaving an entirely timber framed structure." said the Greenheart project manager, Cassie. "Credit to HRA architects for the concept design, Henry for the technical design and George and the Greenheart team for all the hard graft. It's looking great"
British Grown Western Red Cedar
Vastern Timber supplied British grown Western Red Cedar for the cladding and fencing on this project. As Canadian-grown Cedar has become difficult and expensive to obtain, the locally grown Cedar is becoming much more popular. And as a local supplier, based within an hour's journey of the project we could supply extra timber as it was needed.
Using local grown wood further reduces the environmental impact of this project, and helps  support local woodlands and forest management.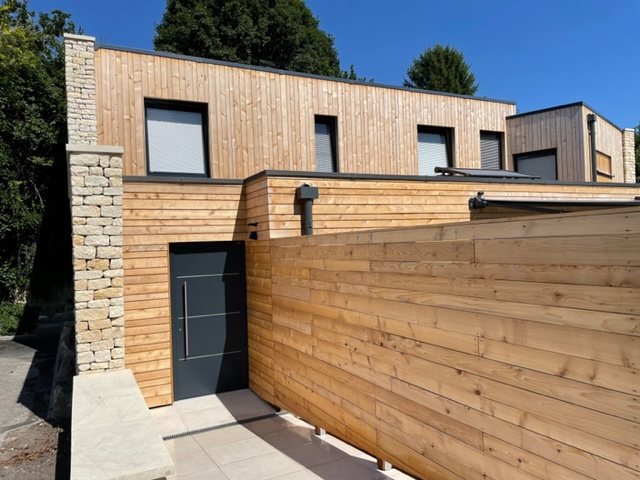 As Greenheart said: "sustainable development may sound like an oxymoron, but we believe it is possible if we really consider the impacts of a building; from cradle to grave. 
With careful design and green hearts, we can create a better future with minimal, if not beneficial impact on our environment."
We'd like to thank Cassie and the owner of the home for sharing the story and photos of this fantastic build.
For more info about Greenheart, please visit: greenheartuk.com.