Sustainability and supporting local woodlands
"Though it may seem counter intuitive, the best way to protect woodland in the UK is to use it. The felling of older mature trees makes space for new carbon absorbing saplings to flourish – and the woodland is earning money to pay for its ongoing management. I firmly believe that sourcing logs from British forests is the way forward. It cuts down on road miles, pollution and supports the management of our woodlands and those whose livelihoods depend on them."  Tom Barnes, managing director of Vastern Timber.
Wood for the Trees: The Future of our Forests
"Our woodlands are at risk from climate change, disease, and poor management. Broadly speaking, we all want 'more trees' but there's much to debate about exactly how we should plant and manage our forests.
We may have a golden opportunity to capture the public and political will to plant more woodland, and if the woodland is managed properly, timber presents one of the few truly sustainable building products we have. In 2019 I set out to make a series of short films about the future of our forests. I hope you'll follow our journey, and join the conversation."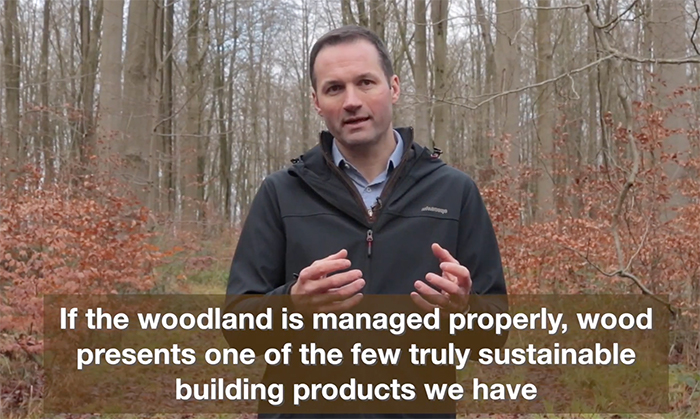 Introduction: The Future of Britain's Forests
The first film of our series 'Wood For The Trees' was filmed in December 2019.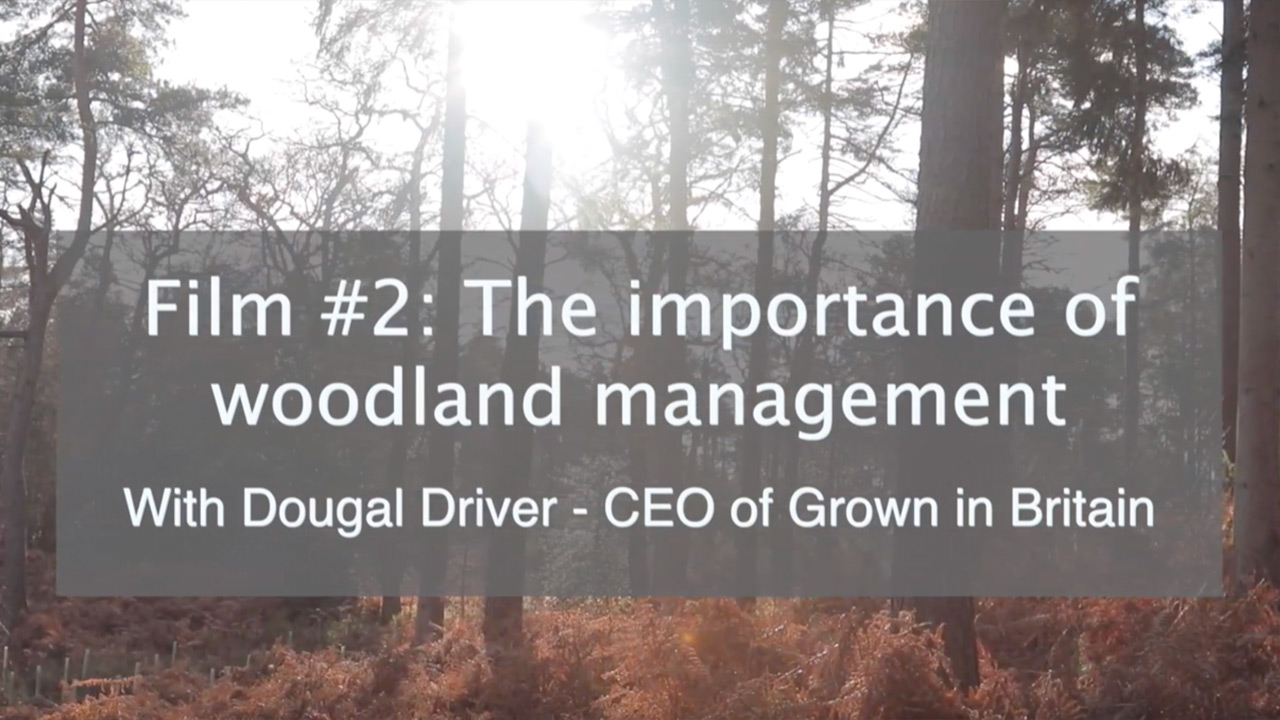 The importance of woodland management
The second in the series looking at the future of our forests. I talk to Dougal Driver about why we need to manage British woodlands.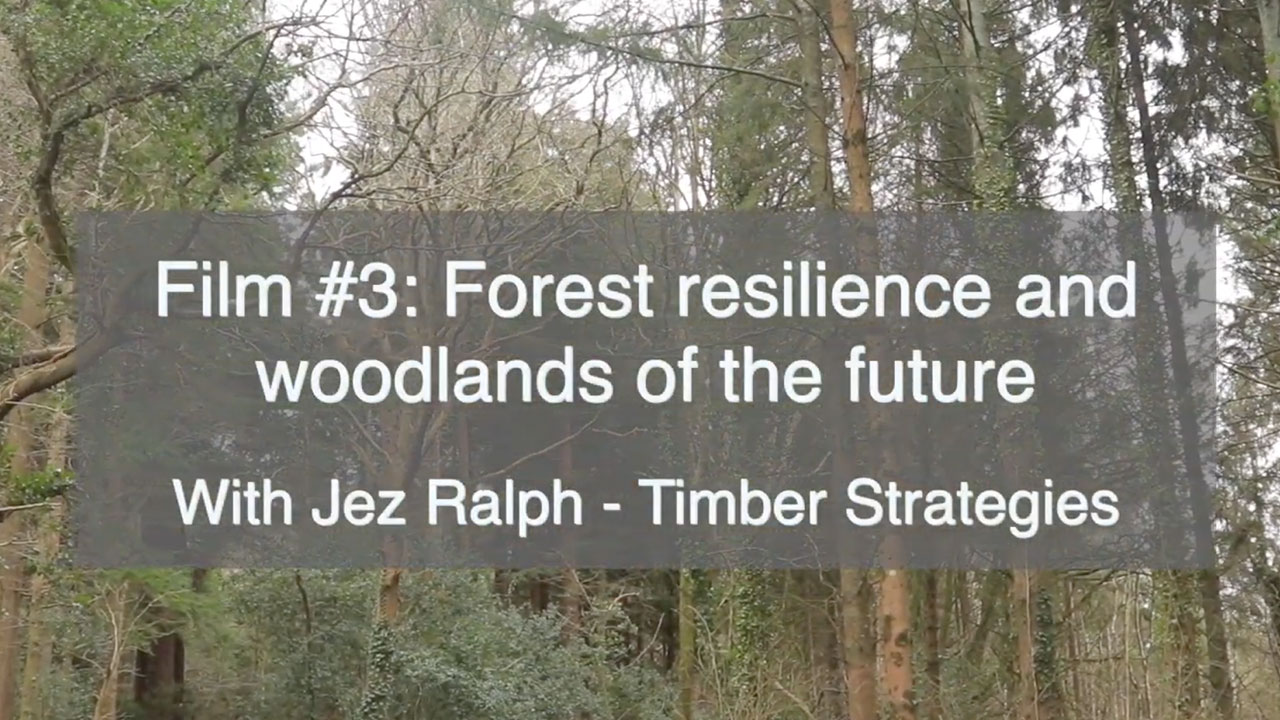 Resilient Woodlands
In part three, I talked to forester Jez Ralph about resilient woodlands and experimental planting at the Dartington estate.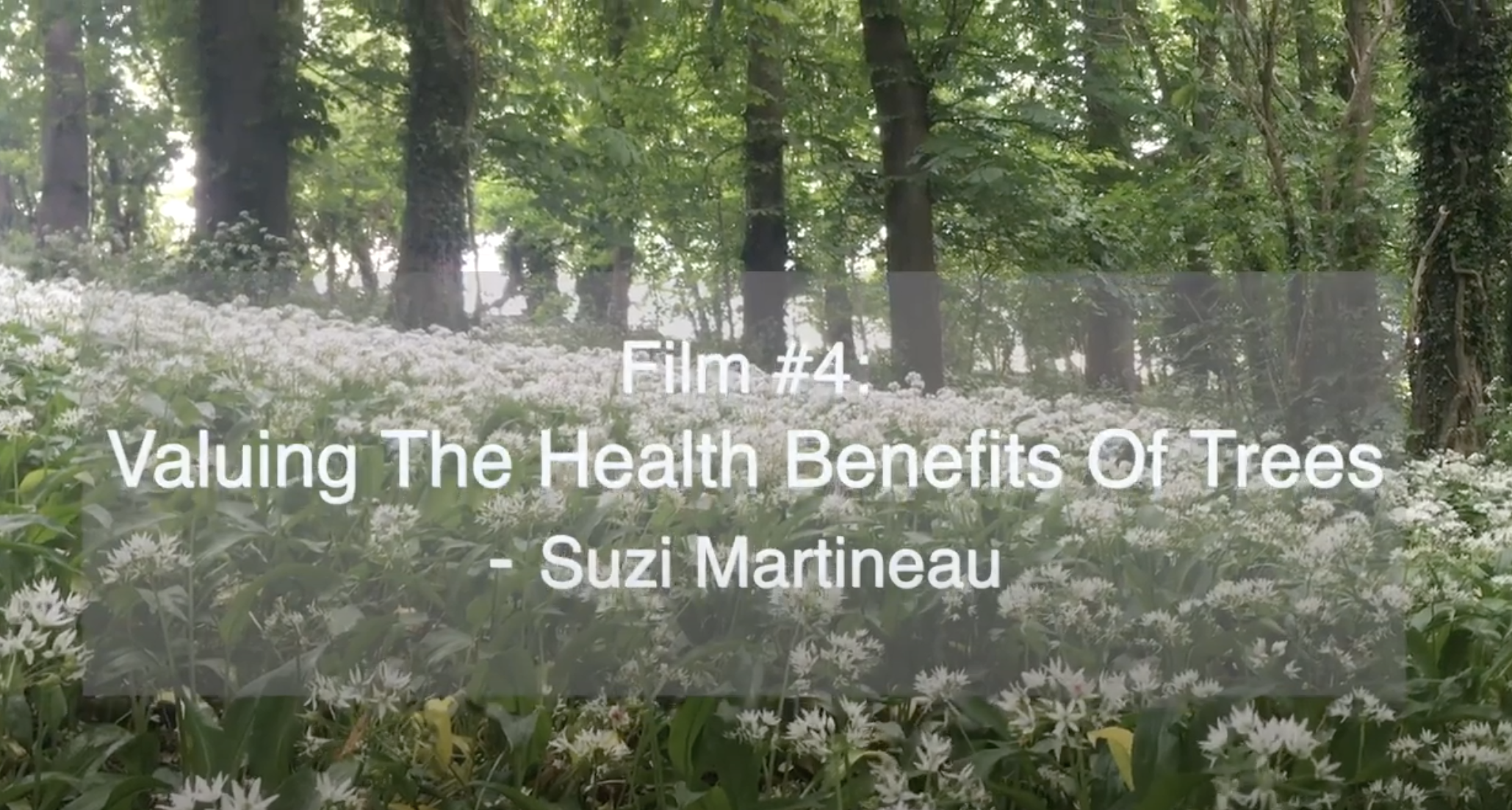 Valuing the Health Benefits of Trees
Part four, filmed remotely during lockdown. I talked to Suzy Martineu about how to value the 'intangible' benefits we experience in woodland.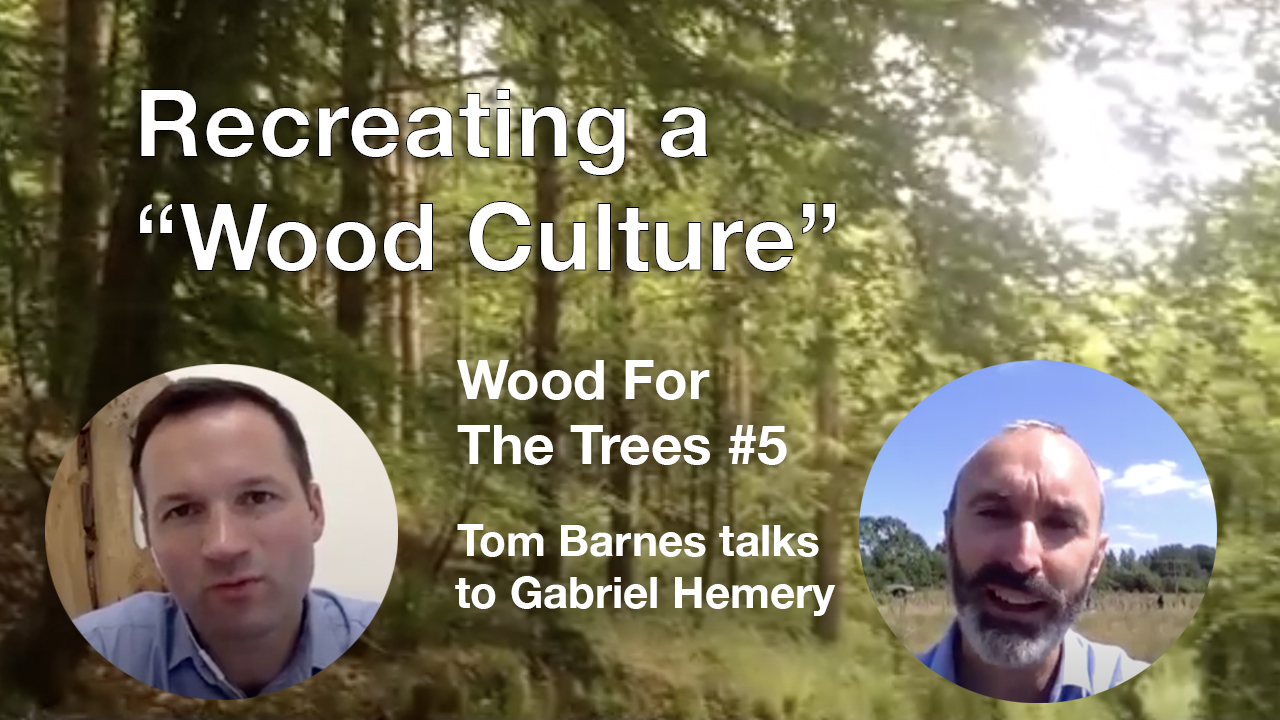 Recreating A 'Wood Culture'
Part five, talking with Gabriel Hemery at the Sylva Foundation. An author and forest scientist, he explains why he believes all children should have access to Forest School.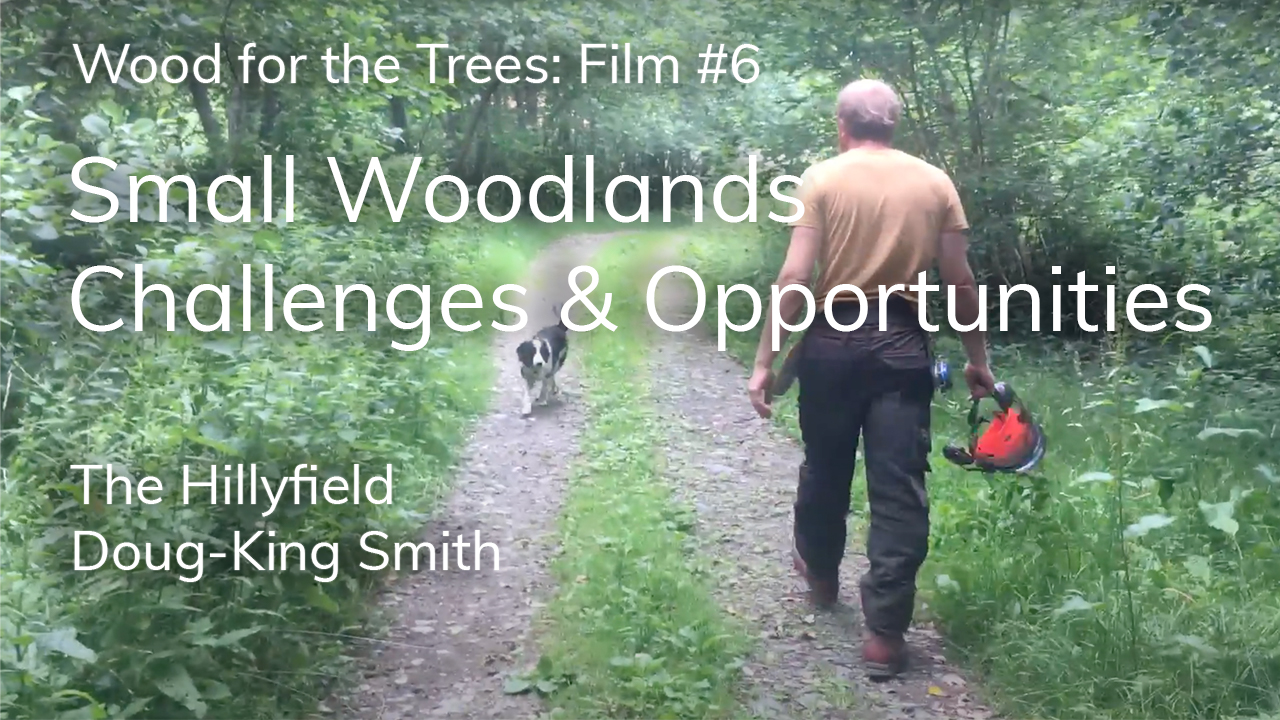 Small Woodland - Challenges and Opportunities
Part six, filmed at Hillyfield Woodland Farm, discussing the challenges facing small woodlands.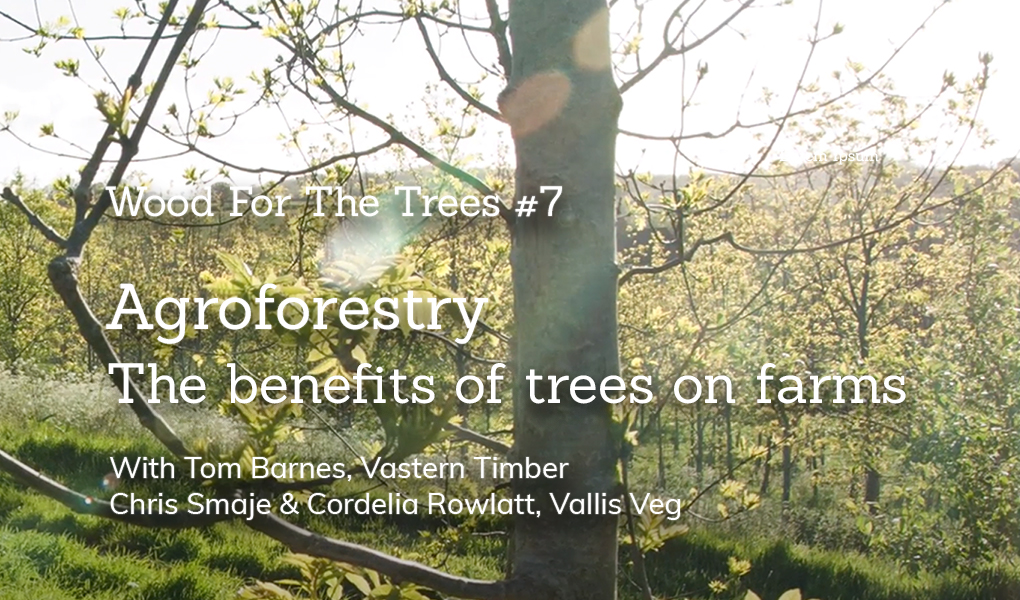 Agroforestry - The Benefits of Trees on Farms
Part seven, filmed at Vallis Veg in Somerset, looking at how planting trees can benefit farmland.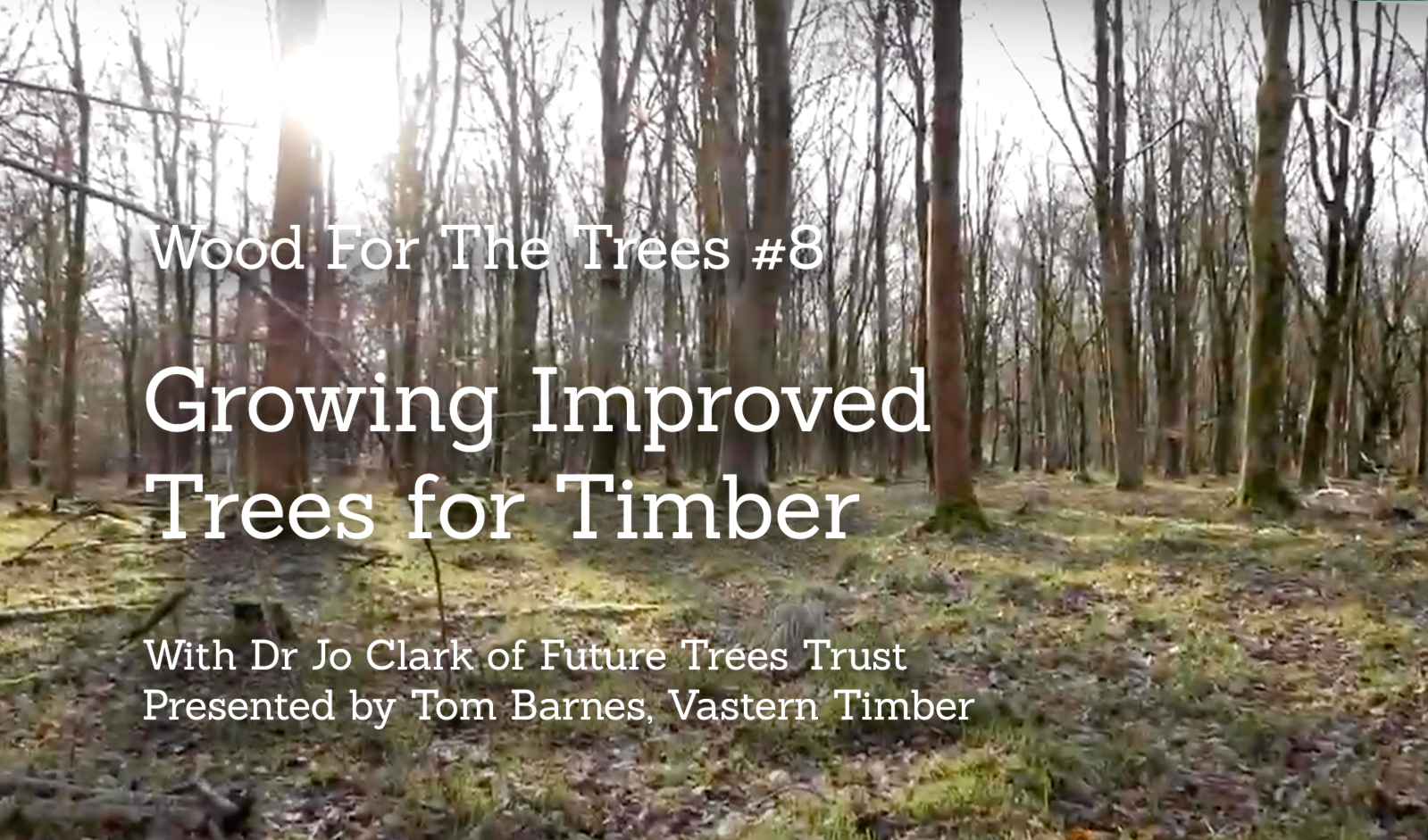 Growing Improved Trees for Timber
Part eight, with the Future Trees Trust, filmed at a sycamore progeny trial.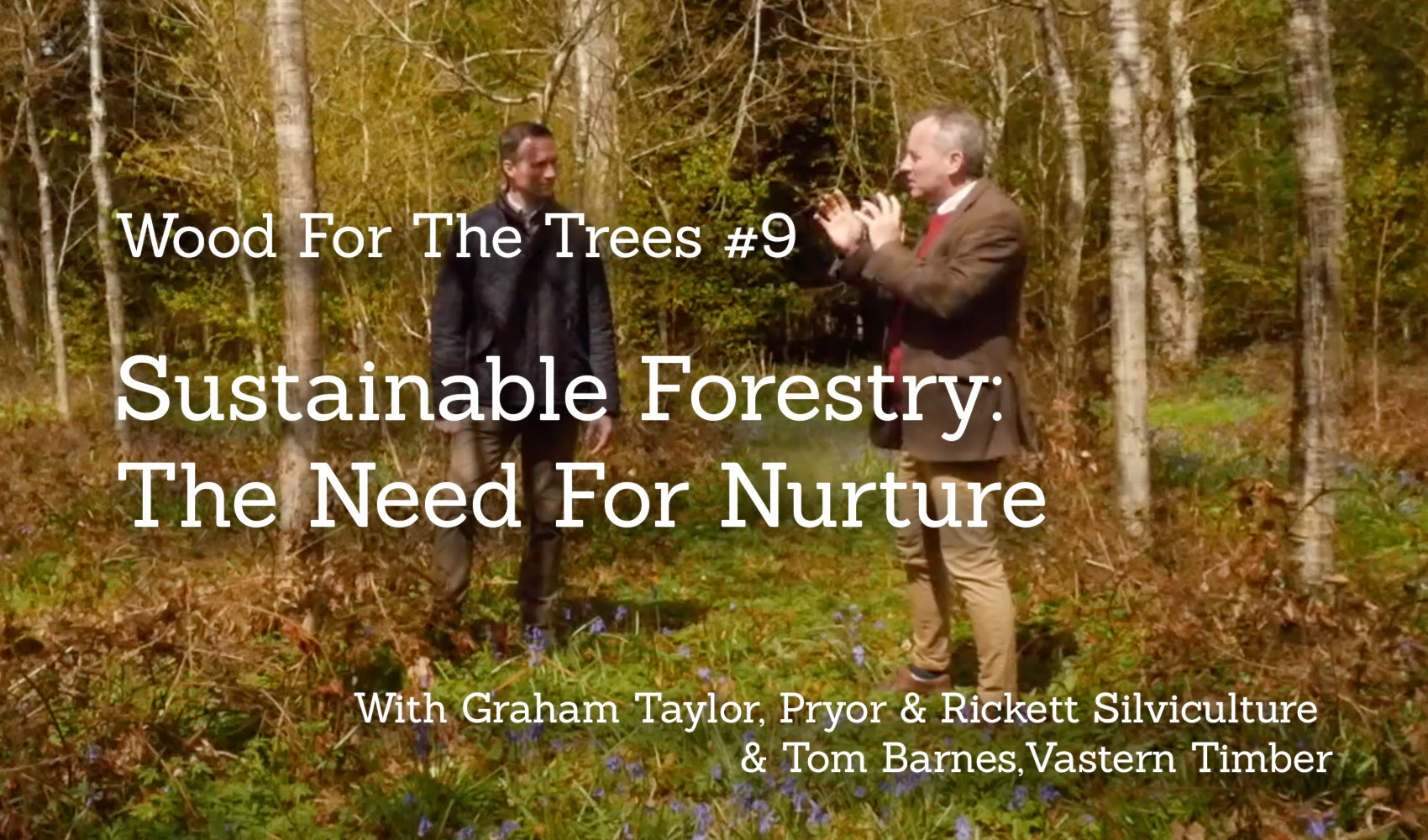 Sustainable forestry - The need for nurture
Part nine, filmed at Bathurst, looks at what it takes to nurture a productive woodland, with Graham Taylor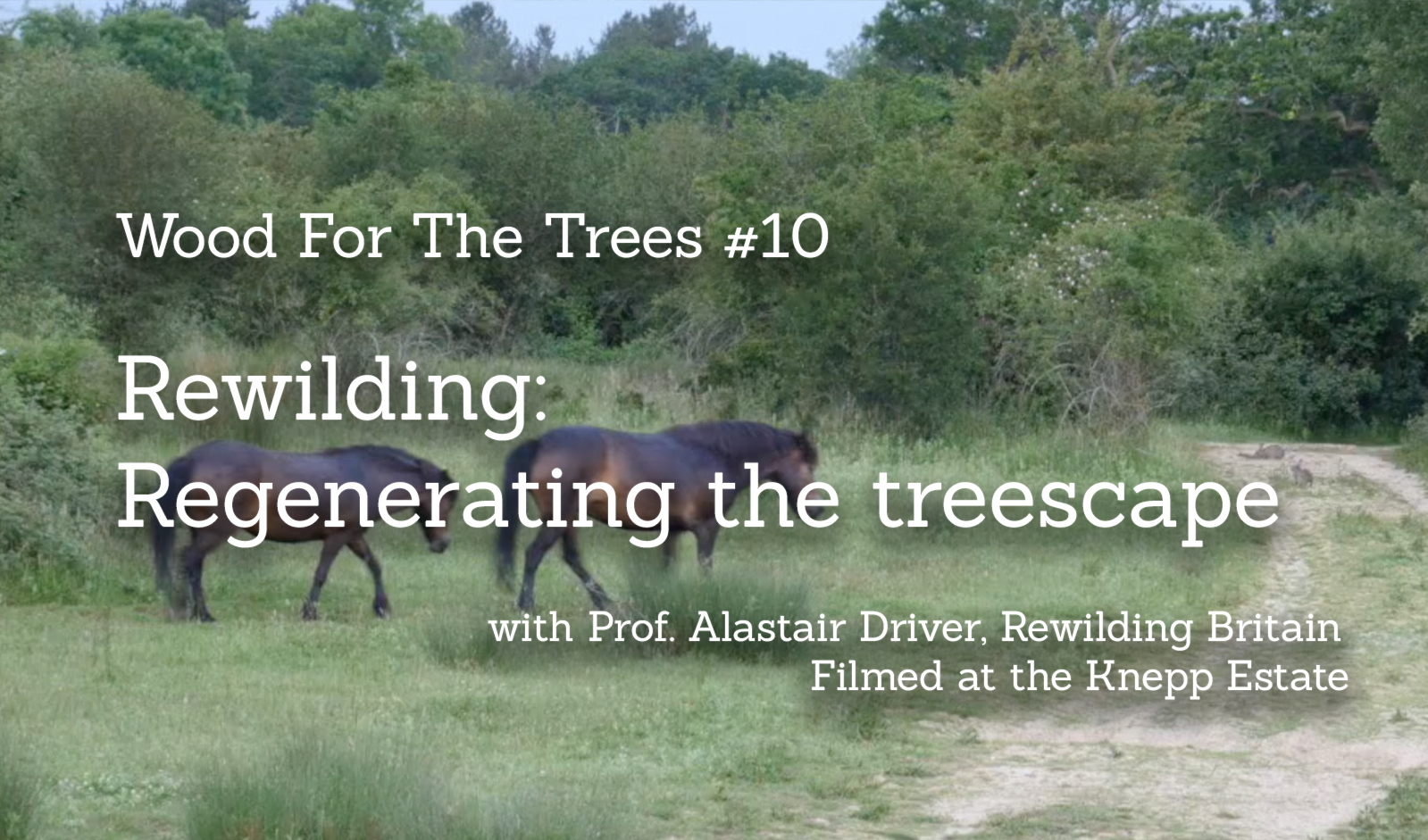 Rewilding: Regenerating the Landscape
Part ten, looking at natural regeneration at Knepp with Alastair Driver, Director of Rewilding Britain.

Supporting British Woodland by using British Wood
There is more to 'sustainability' than ticking the PEFC box. Wood may have come from an independently certified, well-managed forest, but if that forest is located on the other side of the planet, is the transport and use of that wood really sustainable?
It is inherently more sustainable to make full use of our local resources before we import from further afield. When over 60% of British broadleaf woodland in the UK is unmanaged and less than 6% of our hardwood use is met by British grown supplies there is definite room for improvement.
We have always been a trading nation, but historically we also had local industries that knew how to get the best out of our woodland resource. I believe that we've lost this connection with our own woodlands. Independent certification is necessary, but sustaining our local woodlands is, I think, more important. Whether we value them as a destination for Sunday walks, a characteristic feature in our landscape or a vital tool to absorb Co2 and regulate water flow, we must use and support our local woodlands in order to reverse their decline.
"Every year at Vastern Timber we cut in excess of 7000M3 of hardwood and softwood logs. I'm proud that 95% of these logs are grown in the UK and the vast majority come from within 100 miles of our sawmills in Wiltshire."
Using wood sustainably must involve using local wood where possible, and this requires us to find uses for the species and grades that grow in our woodlands. Currently in the UK the fashion is for oak. Oak flooring, oak furniture, oak everything. However, there is far more ash, sycamore and beech in our broadleaf woodlands than oak and these lighter hardwoods seem to be 'out of fashion'. Historically we created products and markets based on the available raw material. In these times of globalisation and commoditisation, this is no longer the case and much of what we grow finds itself out of step with the prevailing fashion.
To sustain our needs – and to sustain our woodlands – it is necessary to use the full range of species available and especially those faster growing species. Where species do not lend themselves to a desired end use we must look to technology to enhance the wood's characteristics.
"Following collaboration with Grown in Britain, BRE and other partners Vastern Timber launched the Brimstone range of thermally modified British hardwoods in 2016. The range utilises ash, sycamore and poplar, all modified to enhance their appearance and performance."
Sourcing our raw material locally and responsibly is a good start. Once the logs have been harvested, we have a duty to use as much of the tree as possible and to reduce waste to a minimum by finding uses and markets for every part of the tree. This means using the knottier parts of the tree, either as they are, or by jointing and laminating smaller sections together. Where possible we should embrace knots as a fundamental part of the tree and celebrate their beauty.
"Vastern Timber sells over 200 M3 a year of knotty, pippy and coloured oak for furniture and joinery making."
We will continue to support British woodlands by purchasing locally and developing markets for all species and grades. I hope that you will support us and your local woodlands.
Tom Barnes
Managing Director, Vastern Timber