Building an eco-friendly, timber-clad home
Transforming a semi-detached bungalow into a detached family home
When Oly and Beth set out to find their first home together in Bath they wanted an eco-friendly family home. And after almost 50 viewings they fell in love with a plot with potential.
They called in the help of @hetreedrossarchitects and @bath_heritage_building, as well as some new neighbours (more on that later). After overcoming materials shortages, lockdowns and delays, their new home was finally finished, complete with beautiful British larch cladding.
Here's the fascinating story behind the build.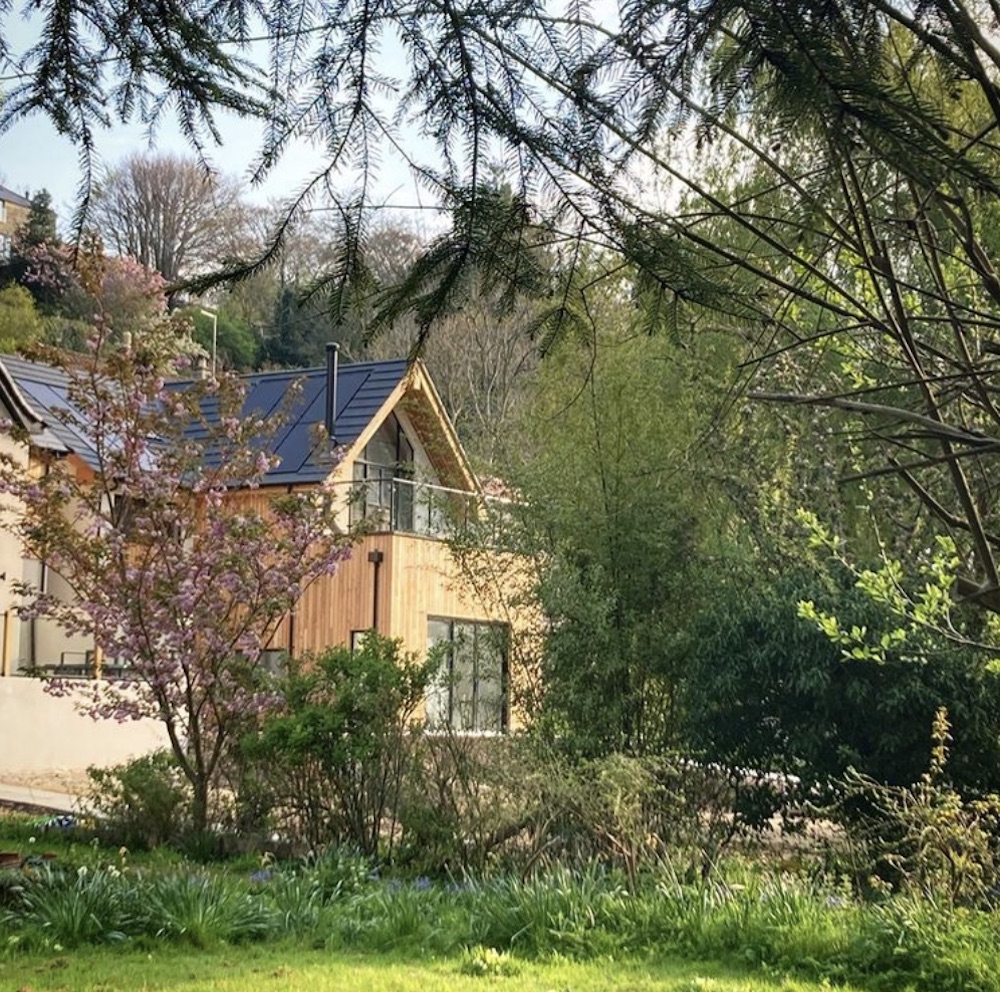 Finding a neighbour
"We viewed 47 properties in the year before we found this place. When we viewed the 1960's bungalow on the edge of a conservation area near central Bath, we knew we couldn't miss the opportunity. And although there were more sensible family homes available, we put in an offer. 
Buying the house was the easy part. We wanted to create a detached four bed family home, but before we could start any work, there was a big challenge to face. We'd bought a semi detached house. And we needed someone to buy the other half, as we couldn't afford to.
As it happened the stars aligned. I approached someone in the park who I'd seen at some house viewings with us and, believe it or not, they bought the adjoining bungalow.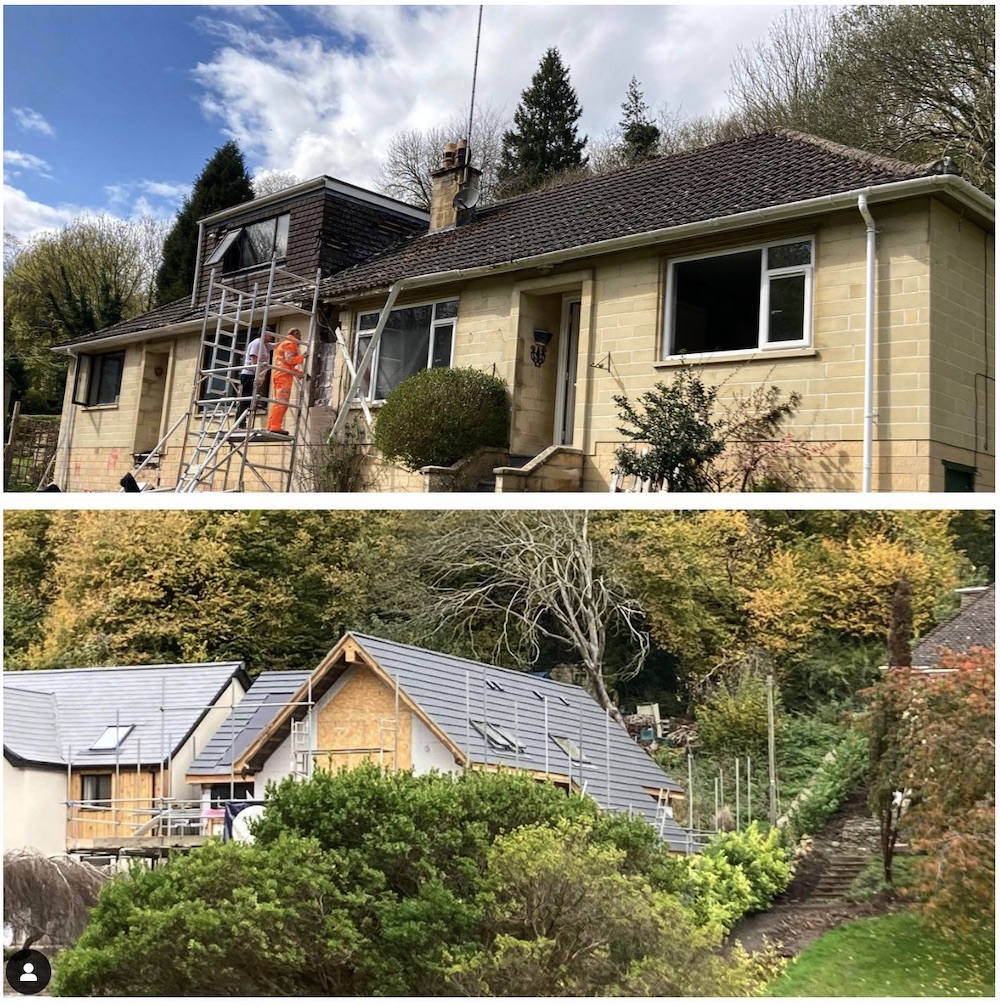 Turning one semi into two detached
"After two years of working with our architects (Hetreed Ross Architects), gaining planning permission and sourcing a builder (Bath Heritage Builders), the project started and took just 14 months to complete. 
We started by demolishing the existing building. Luckily the party wall was strong enough to leave our semi detached neighbours standing. They then renovated and extended their now detached house in a similar style to ours.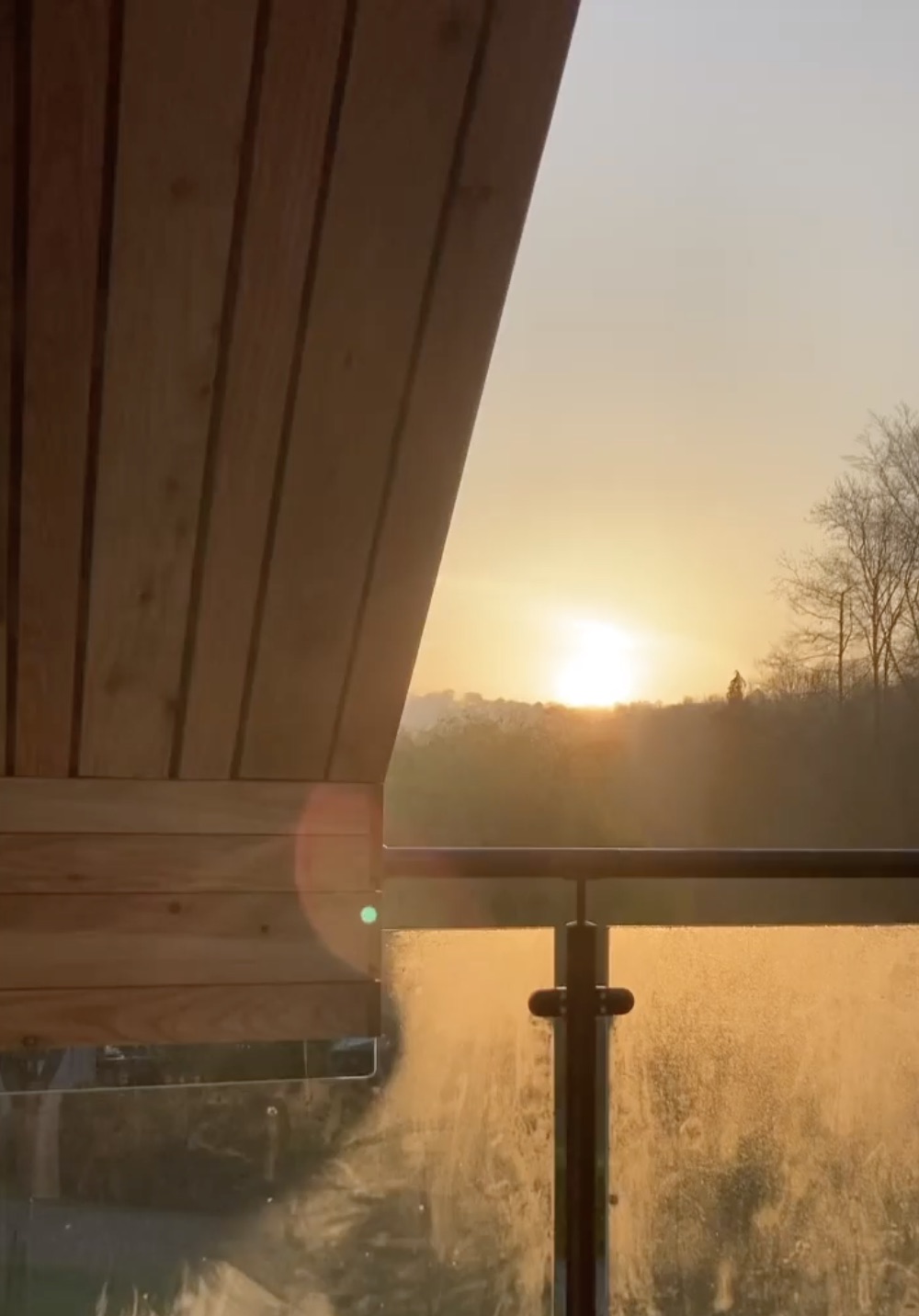 Progressing with the build
When it came to the build, we wanted to reuse the existing foundations from the 2 bedroomed bungalow.  Adding small extension of the foundations and a cantilevered section to the second floor provided the space for a bright, detached, 4-bedroomed family home. 
The construction method was timber frame, constructed on site. We chose this building method as it's light weight and it meant we could use the existing foundations for the majority of the footprint without doing extra ground works.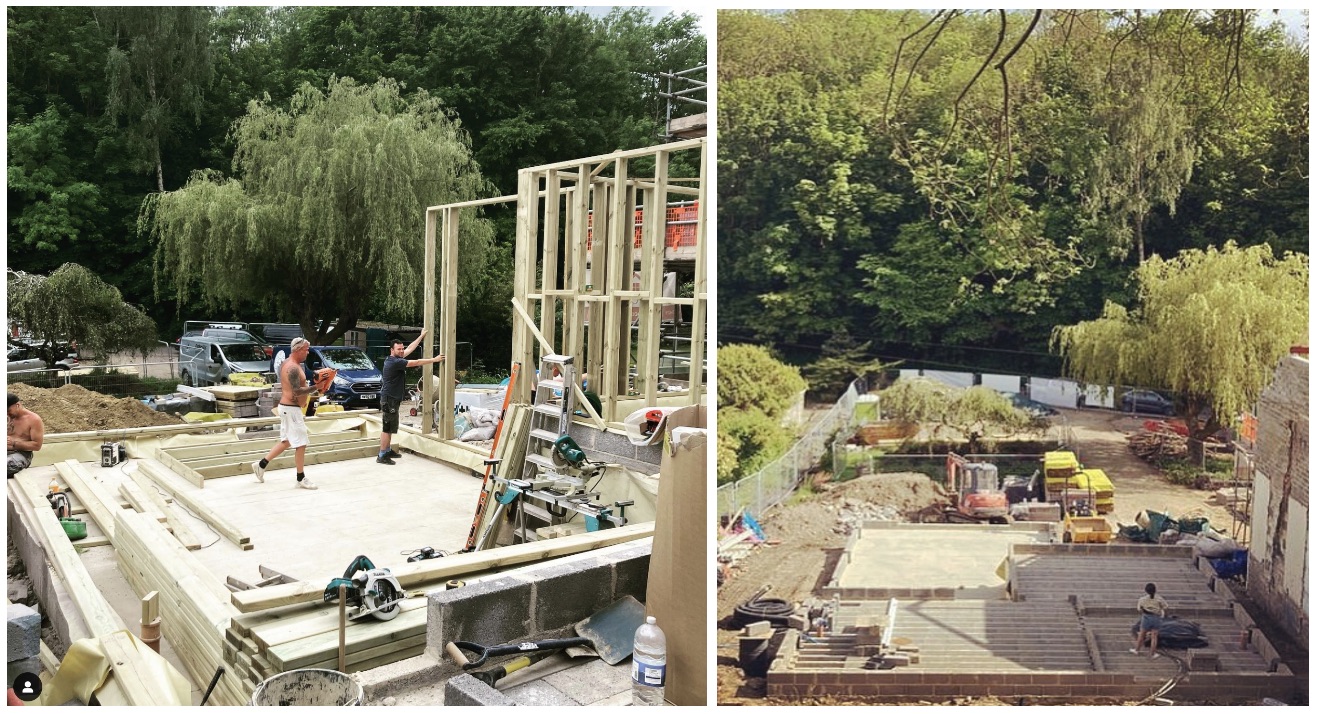 Cladding the exterior with Vastern British larch
"The exterior of the house is Vastern British larch, laid vertically with alternating widths of cladding and used also for soffits. We chose Vastern as we wanted a native timber sourced locally and we haven't looked back. 
We love the finish and expect it will age to a soft silver colour. As the location is so green and we overlook woodland, the cladding complements the setting and Scandinavian style of the property perfectly.
We are so grateful to Hetreed Ross Architects and Bath Heritage Building for their high quality work, experience, personability and support throughout the project. They have created a wonderful space and home."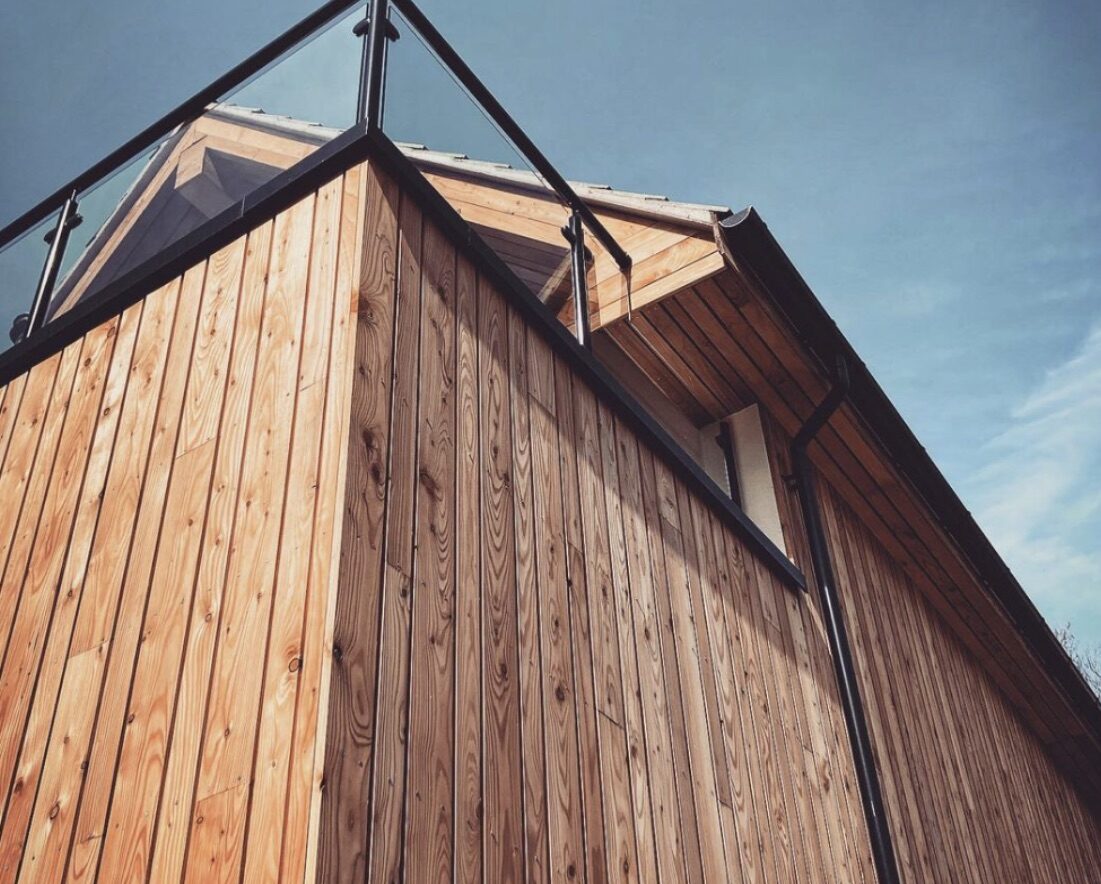 Tips from the owners
Now Oly, Beth and their neighbours are settled in their beautiful homes, we asked if they had any tips for people taking on a similar project. Here they are.
For cladding; consider your source, thickness of boards, grade and how you want it to age. There's so much to think about when building a house,  but these details really do make a difference. If you're not sure, ask the experts (Vastern!)
When building, don't scrimp on professional fees as they're worth every penny and will save you cost overall. 
When the costs are tight, don't cut corners but work with the professionals to make amendments that won't compromise the structure, longevity and finish of what you can afford to build.
For more information about our British larch cladding, visit: https://www.vastern.co.uk/cladding/british-larch-cladding/