Vastern Timber manufactures oak beams, timber cladding and hardwood flooring. We specialise in British grown timbers, including English oak, sweet chestnut, ash, sycamore and larch.

Vastern Timber is the largest hardwood saw-milling company in the UK, although we are very much a local business, with the vast majority of our wood bought and sold within one hundred miles of our sawmills.
Supporting British woodlands by using British wood
For more than a hundred years, the Barnes family have been buying logs from local woodlands. We still believe in doing the same.
Specialising in homegrown timber allows us to offer beautiful British wood in grades and specifications that you don't get with imported timber. Perhaps even more importantly, buying timber from local woodlands helps support woodland management. As a business, our key mission is to encourage more use of British timber. We're continually working to reduce our carbon footprint, while sourcing timber locally and responsibly.
Take a look at our approach to environmental sustainability and our plans to support local woods.

Wiltshire sawmills specialising in homegrown hardwoods
Vastern Timber operates from two sites at Wootton Bassett and Calne where we sawmill and process upwards of 9000 M3 of logs per year. We cut English oak, ash, sweet chestnut, sycamore, and elm, as well as specialty softwoods such as larch, western red cedar, and Douglas fir. Cutting and processing our own logs allows us to offer a range of species, grades and specifications that are not widely available from other merchants.
Our facilities include log-converting bandmills, computer-controlled drying kilns and well-equipped machining facilities capable of processing both hardwoods and softwoods for a wide range of uses. We have the largest stocks of British grown timber, so we can offer short lead times and plenty to choose from in our range of homegrown timber products.
While we maintain our position as a key supplier to furniture makers, we are now better known as manufacturers of oak beams, timber cladding and hardwood flooring. We developed Brimstone, the first British grown thermally modified timber cladding. Our customers are interesting and varied, including national contractors, specialist oak framers and individual self-builders.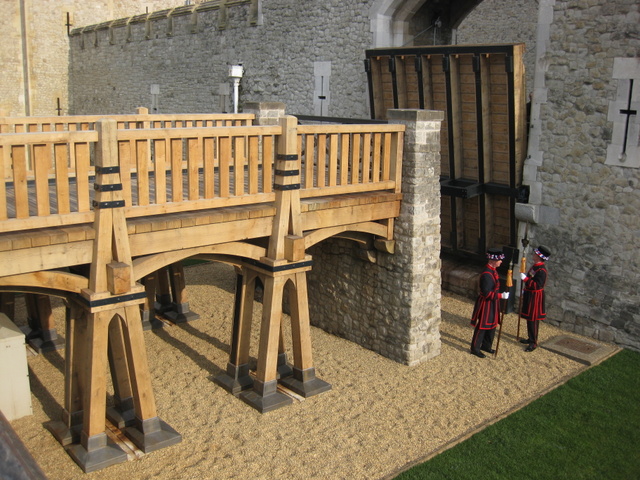 Vastern Timber was used in the Tower of London drawbridge
A proud history in the British Timber trade
Founded in High Wycombe in 1904 by Leonard Barnes as Barnes Branch & Co, the company began life as a furniture manufacturer, specialising in the production of traditional beech furniture. Over time the factory gradually evolved into a producer of components servicing other local makers.
Barnes Branch & Co was particularly well known for its beech and ash 'Windsor back bends' which gave the traditional Windsor chair its distinctive shape. During the Second World War the factory was commandeered to produce wings for the mosquito aircraft.
Increasing demand for timber products led to the acquisition of the Vastern Timber Sawmill in Wootton Bassett in 1974 and a second sawmill at Studley, near Chippenham, in 1982.
Trading as Vastern Timber, the Company continues to be owned and run by the Barnes family and it is one of a select band of companies in this country that has survived through four generations of family ownership. Today Vastern Timber is owned and run by three members of the Barnes family: Peter, Jon and Tom, who represent the third and fourth generations of family working in the company. In 2014 Tom Barnes took over as Managing Director.
Innovative British timber products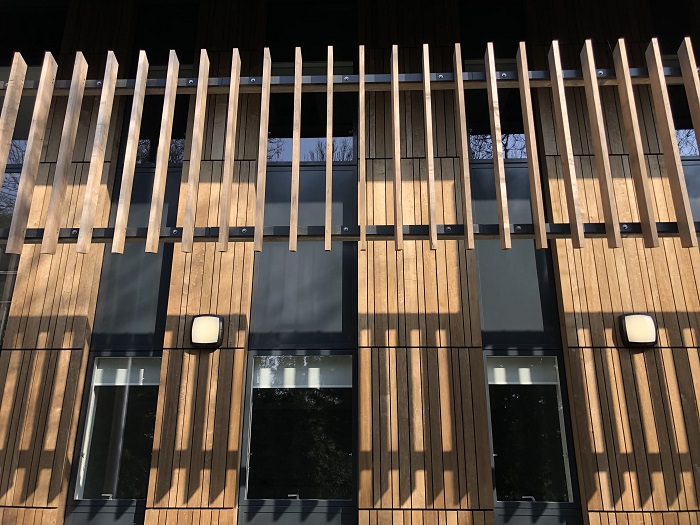 In 2016, we  launched Brimstone, an innovative range of thermally modified British timber, that offers a sustainable and economical alternative to imported hardwoods. Brimstone won the award for Innovative Product Development at the TTJ Timber Innovation Awards 2016 and in 2018 was selected to receive a fifty thousand pound grant from The Forestry Commission to continue with research and development of the product.
In 2019, we launched a range of 'Grade A' British larch cladding which we believe to be the best British larch in the market.
In 2022 Brimstone won the 'People's Choice Award' from the Alliance of Sustainable Building Products, and the prize for 'Best Cladding' from Build it Magazine. 
And we continue to develop and market our range of homegrown timbers to deliver the best for our customers.
Excellent customer service and expert advice
We work closely with architects, builders, joiners, furniture makers and timber framers, providing a professional yet personal service tailored to the unique needs and wishes of our clients. We're proud of our five star reviews and positive customer feedback.
Our knowledge, expertise and attention to detail will ensure that your experience with Vastern Timber will be an efficient and hassle-free experience.
You can visit our oak-framed showroom in Wootton Bassett, or contact us to find out more.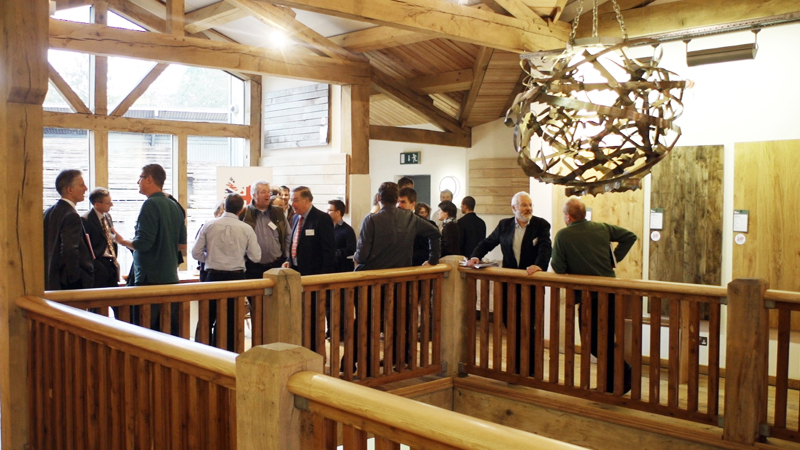 The Vastern Timber showroom in Wootton Bassett
We welcome visitors by appointment.
View our address and contact details.
email: sales@vastern.co.uk