Lock House extension with British larch cladding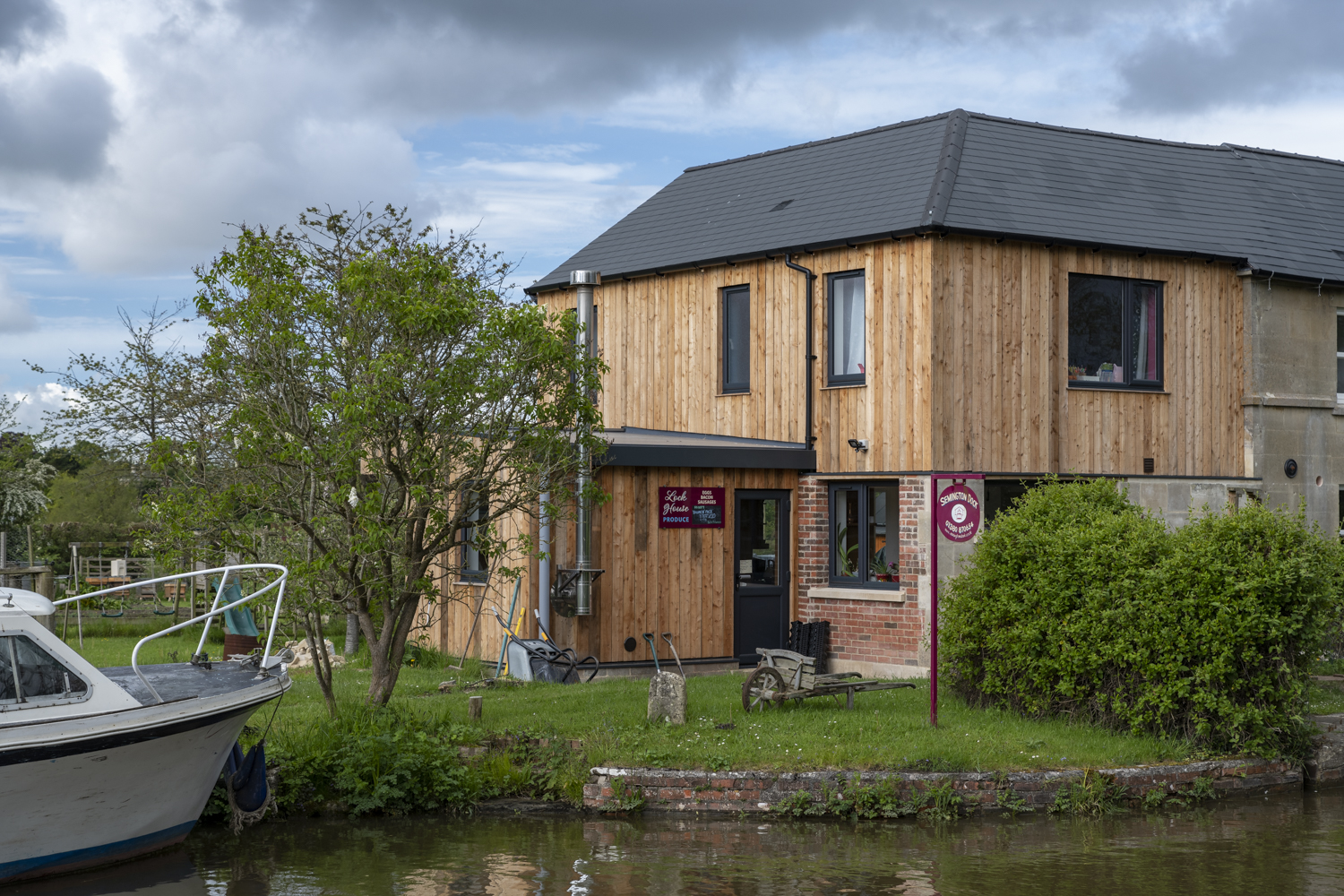 The Semington Dock Lock House is a welcoming sight on the Kennet and Avon canal.  The building dates back to around 1805, with many additions made to the original building over the years. The most recent enhancement is a larch-clad extension.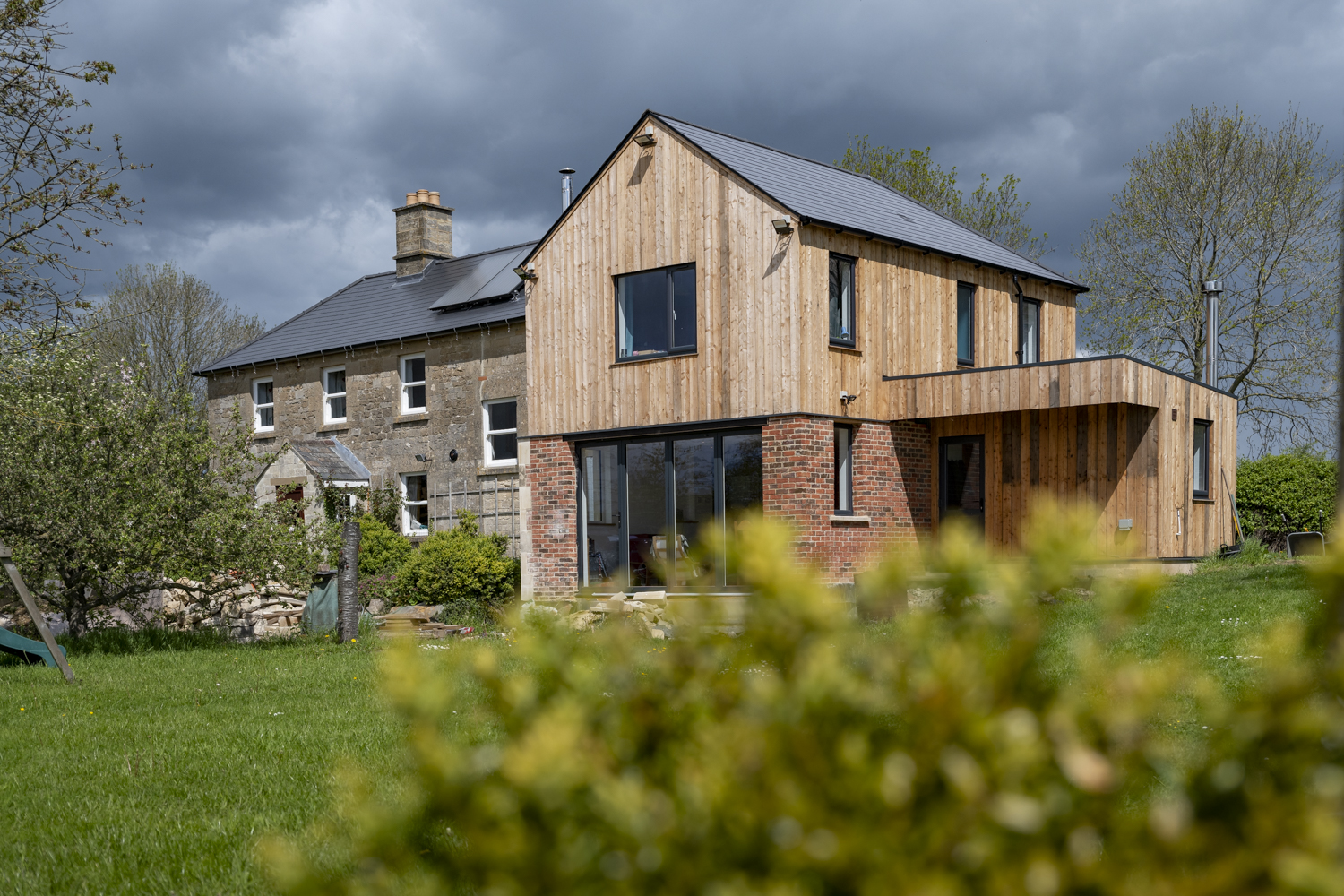 "We chose British larch because it's native, it doesn't require maintenance, and it's local," said the owner. "This larch cladding went on in January of this year (2021) and it is a very bright orange to start with, but now we're in May it's started to age down and silver."
British larch is a tough and naturally durable softwood, grown in UK woodlands and ideal for external cladding."We wanted to work with local suppliers who can handle the quantities we need, and source locally where possible."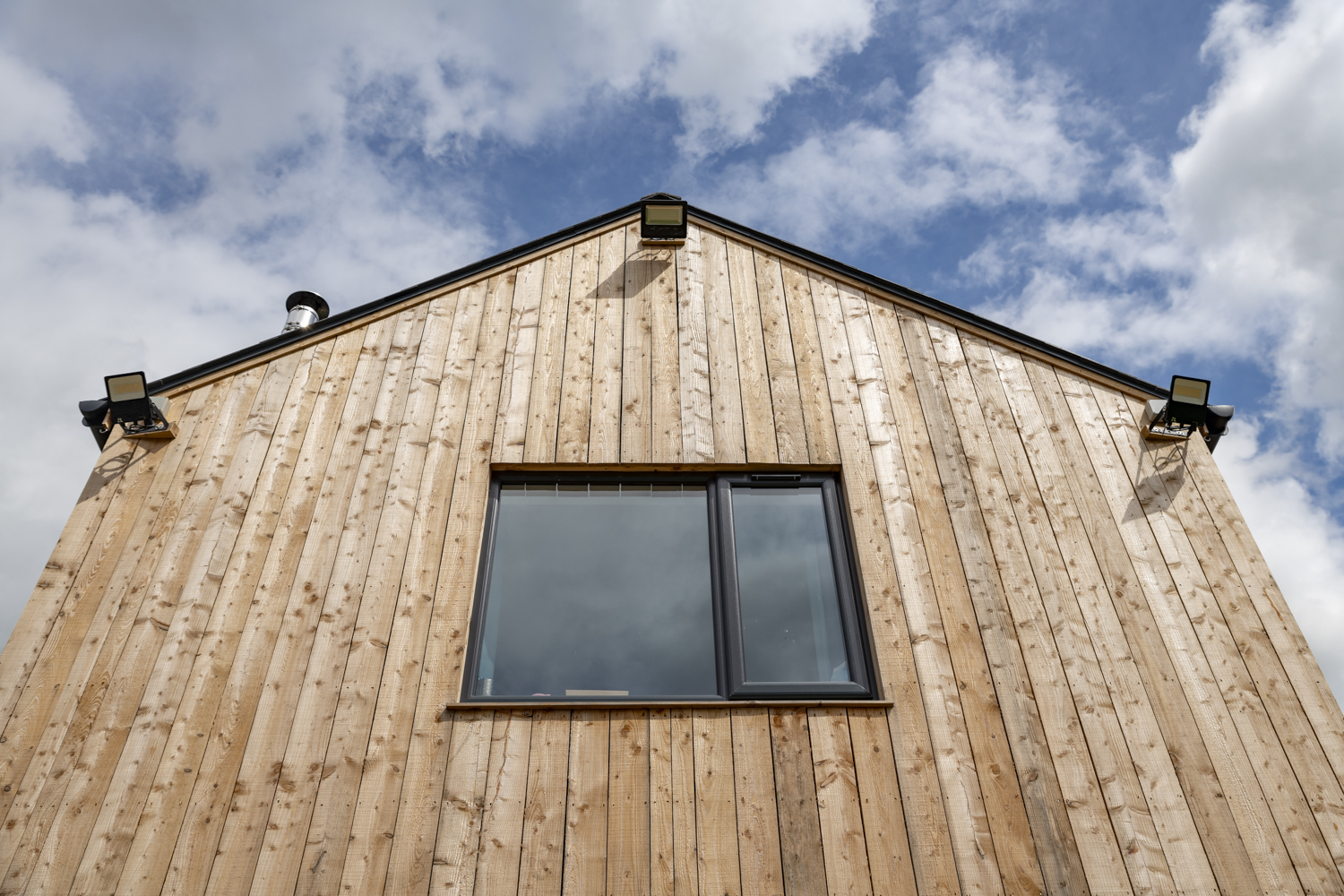 "Our boatyard is also clad with larch," he explained. "About seven years ago Vastern Timber supplied all the larch cladding for the boatyard on this site. Over the years they've supplied us with oak beams for the Lock House, as well as timber for joinery in the kitchen and projects in our boatyard."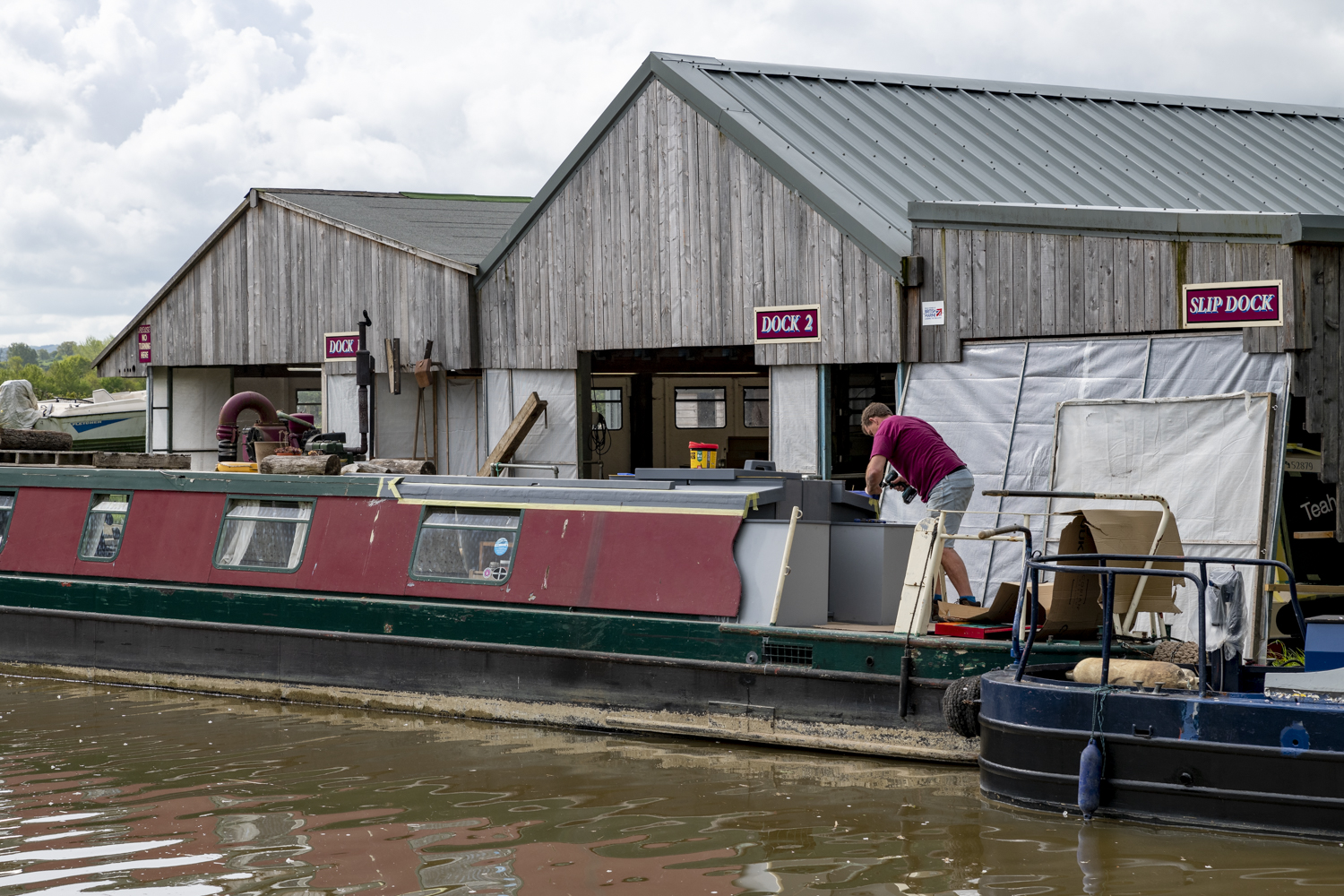 "Starting up any new business is hard work, and it's important to find the right people to work with." Boatlovers Ian and Liz have lived at the Lock House at Semington Dock on the Kennet & Avon canal since 2011, owning and running the boatyard on the site. "We met as volunteers restoring derelict canals. Since we moved here I've worked at the boatyard, Liz works as a GP, and we enjoy an outdoor life here with our family."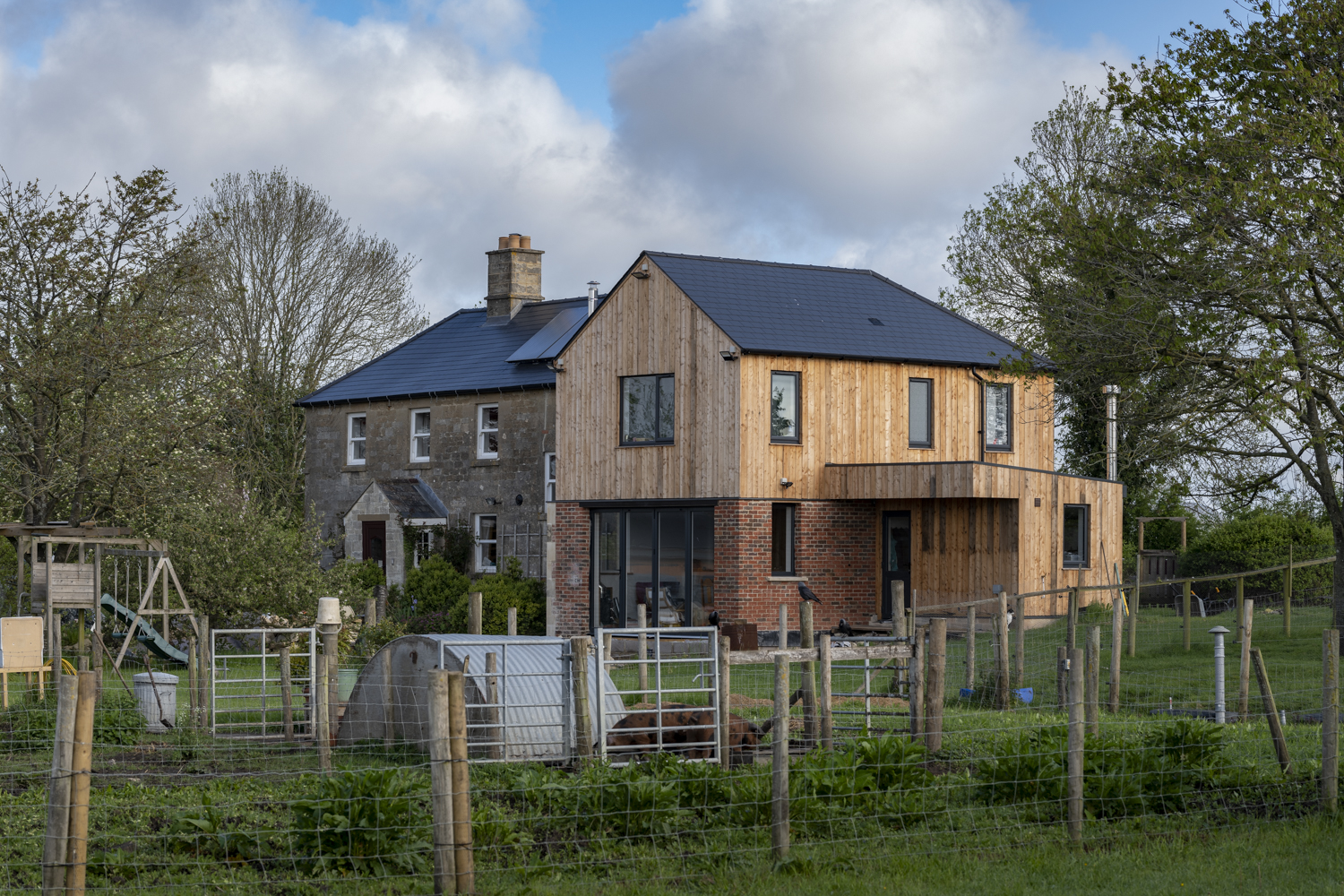 The extension increased the size of the property by about two thirds. "The Lock House was built around 1800-05, at the same time as the lock and canal were constructed." said Ian "The middle part of the building was added in the 1830s, and there was a more recent single storey addition to the building, where our kitchen was, which was taken down. We reused that original stone for the wall of our new kitchen."
"It's important to us to use renewable materials and renewable energy," said Ian, who has a background in process engineering, as well as a passion for recycling, and told us that his rooftop solar panels generate 15 kilowatts. Ian and Liz have developed the land around their property, keeping animals and growing fruit and vegetables. 
Their kitchen is fitted with a mixture of recycled and natural materials, and includes a bespoke storage unit topped with pippy oak that serves as a room divider. They used green oak beams from Vastern Timber to repair and restore the 1830's part of the property, to form a new entrance hall.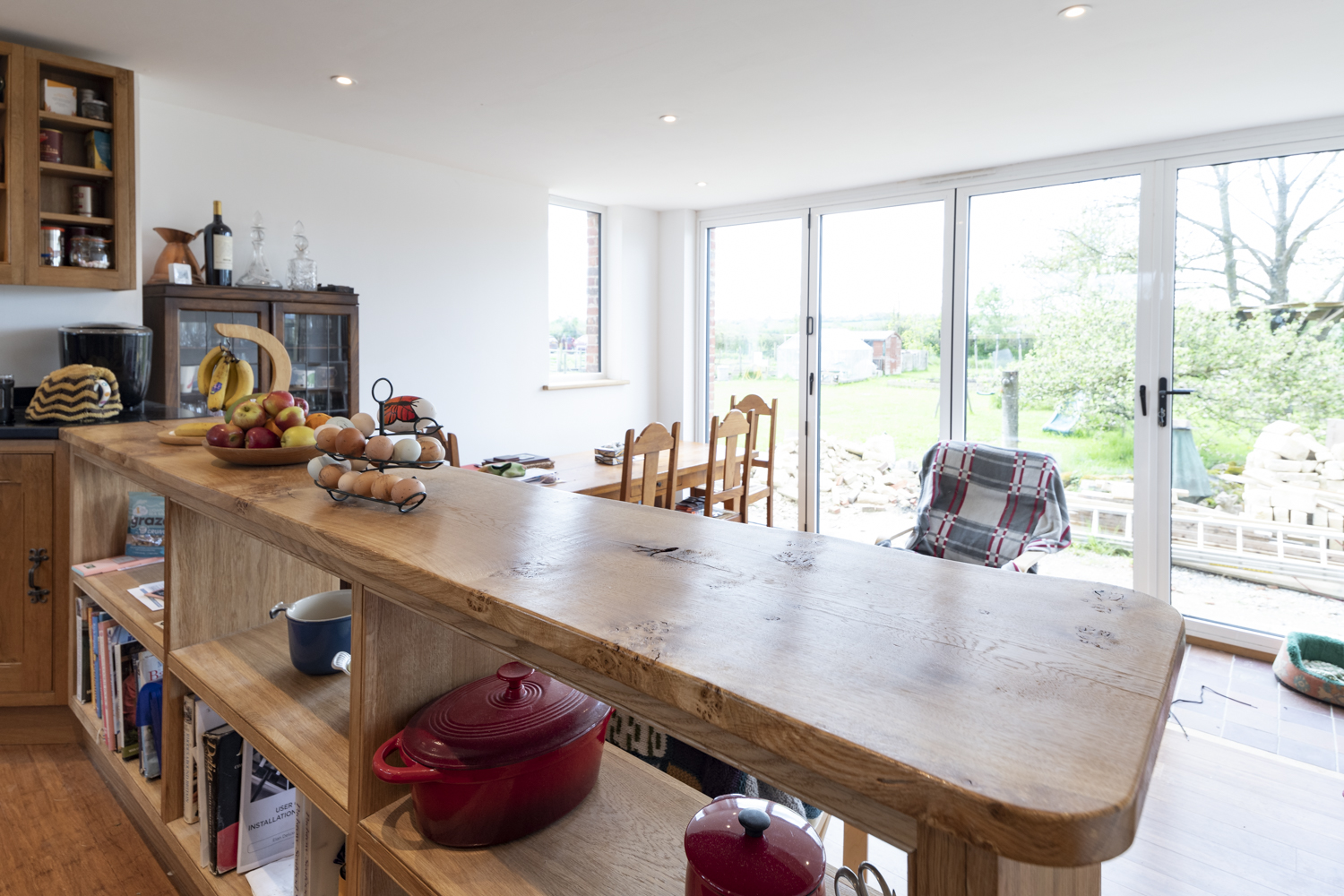 "Finding the right pieces of the jigsaw isn't easy but we're getting there now."
"When we first installed the cladding at the boatyard, we'd been told you need to put a spacing in the boards, and we know now you don't, you ram them together as close as you can and when they dry out you get some gaps." We asked if he had any more advice for those considering a similar project. Simply "order enough cladding."
Many thanks to Ian and Liz for showing us and photographer Lindsay Fowke  around their stunning property. View the image gallery below for more pictures of the Lock House and boatyard on the Kennet and Avon canal in Wiltshire, or visit Semington Dock for more information. 
More information about British Larch Cladding  on our website.