August 5, 2022
What is the best wood for timber cladding?
We're often asked this tricky question, and in truth, there is no "best"…. but there are better options depending on your taste, budget and project.
The first question to ask is: what wood is available? On the back of Brexit, Covid and the Ukraine war, many wood species have become very expensive and, in some cases, scarce.
Canadian cedar used to be the go-to for high quality cladding but it's now prohibitively expensive.
Siberian larch has been the popular cheaper option for a while, but as the name suggests, most if it originates in Russia. Enough said.
So, what other choices are there?
Well, the good news is we have plenty of options growing right here in the UK.
Here's a few ideas…
For rustic dwellings, barn conversions and stables
Fresh sawn (wet) British larch, Douglas fir, cedar or oak are a good choice for rustic homes. These options are all supplied with a sawn finish and have plenty of knots, which add character. Choose between sawn feather-edge, waney-edge or square-edge boards.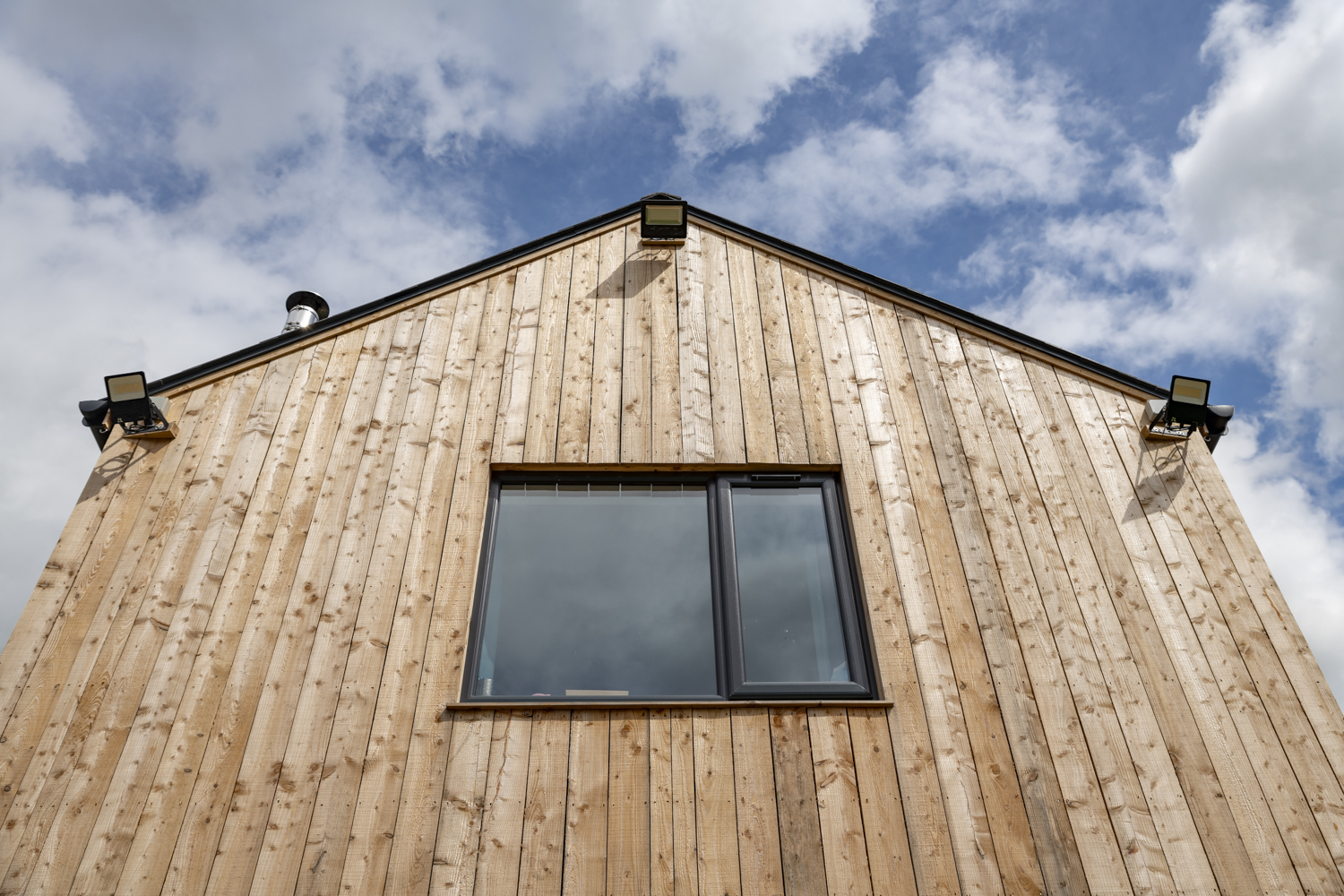 Grade B Larch, square edge, at the Lockhouse on the Kennet & Avon Canal
For modern extensions, renovations and new builds
For a cleaner and modern look, you're likely to want wood with fewer knots and better stability. We'd recommend our Brimstone poplar, ash and sycamore, or sweet chestnut. You can choose from a wide range of smooth machined profiles and board widths.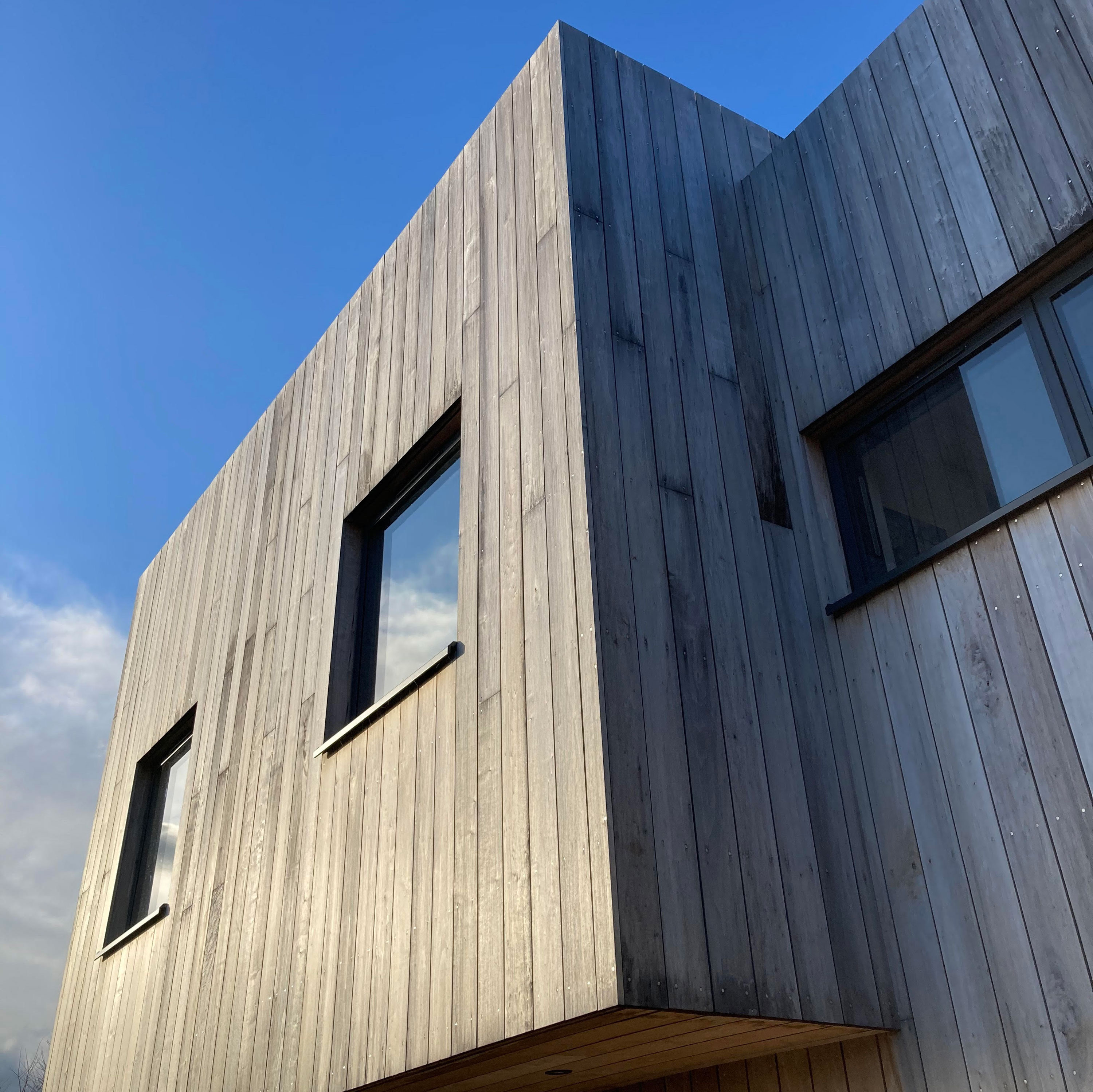 Brimstone poplar, square edge, at a Skandi-style home on the south coast
If you like knots
If you're a fan of knotty wood and want to achieve a rustic look, British larch, British cedar and oak are great options. Thermowood from Scandinavia is another knotty option that might suit.
Oak cladding on an artists bothy
If you don't like knots
So you want smooth and slick? No problem. Brimstone timber cladding and British sweet chestnut are all relatively knot-free. You could also take a look at Grade A British larch. It contains only occasional knots and is a cheaper option.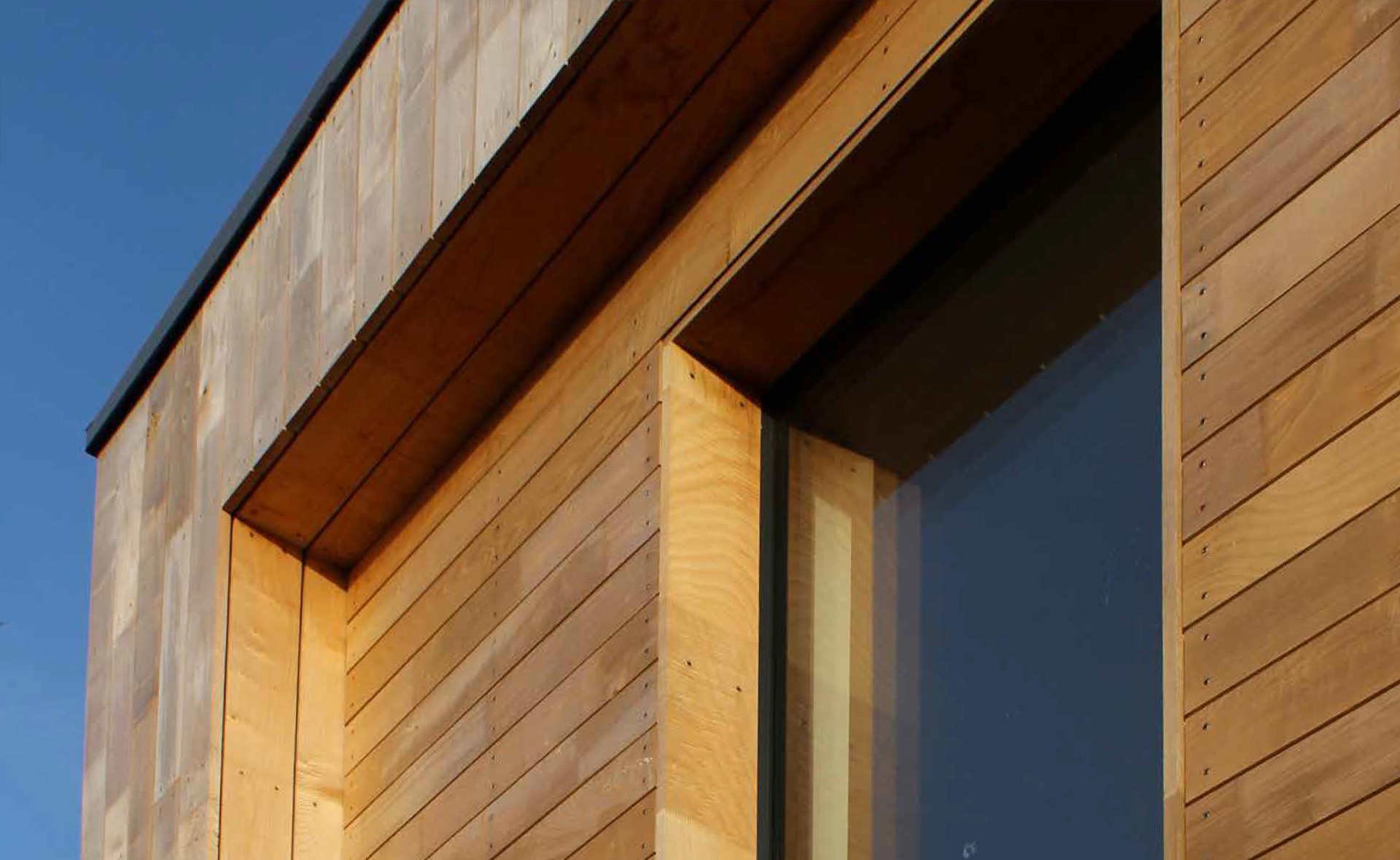 Jointed sweet chestnut cladding
An alternative to Canadian cedar
Love Canadian cedar but not loving the price? Consider Brimstone poplar as an alternative. If you don't mind a few knots, you might also like the look of British grown cedar.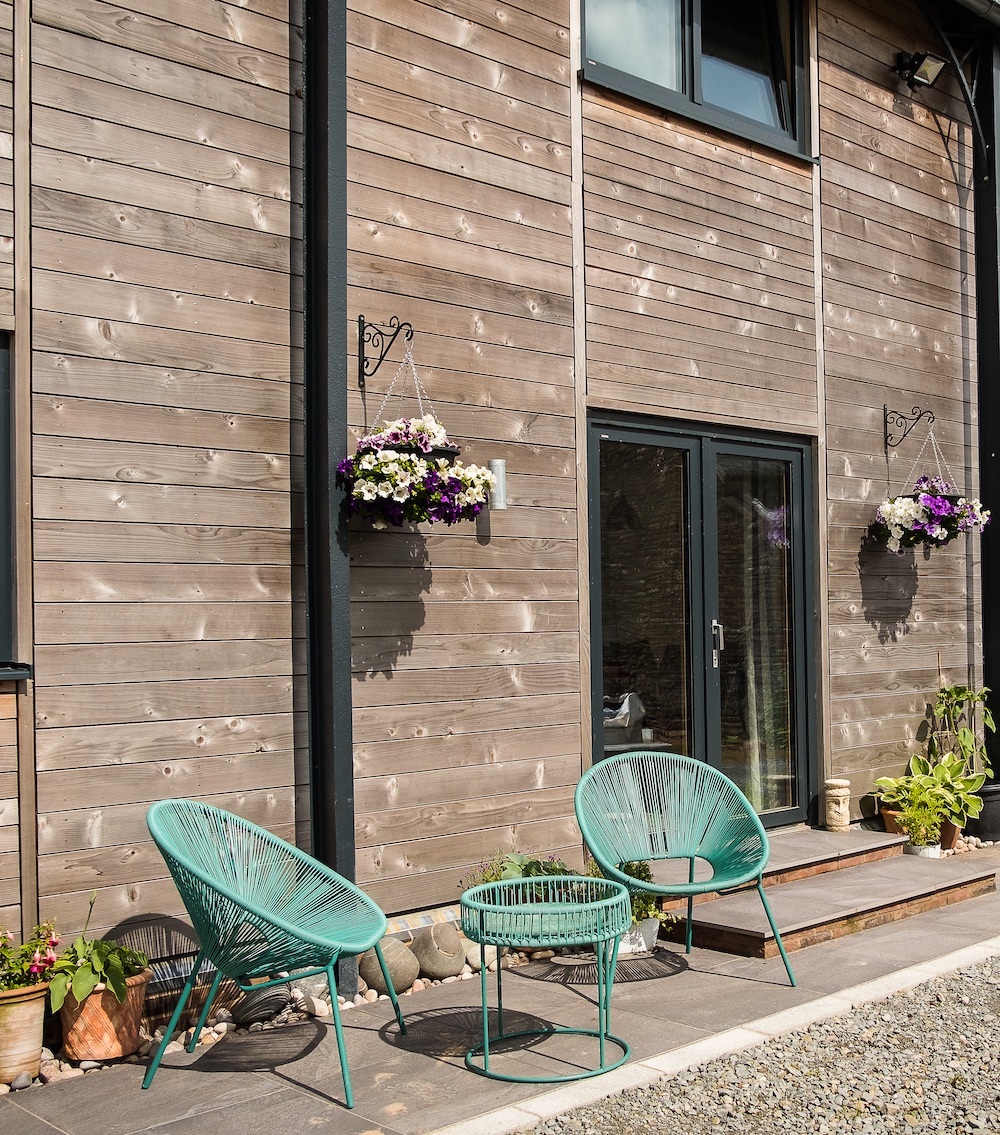 British cedar cladding on a spectacular barn conversion
An alternative to Siberian larch
If you'd set your heart on Siberian larch but can't get your hands on it, the obvious alternative is British-grown larch. It looks different (better) but it's just as suitable for external cladding.
We offer an A and B grade of British grown larch in a range of smooth machined profiles.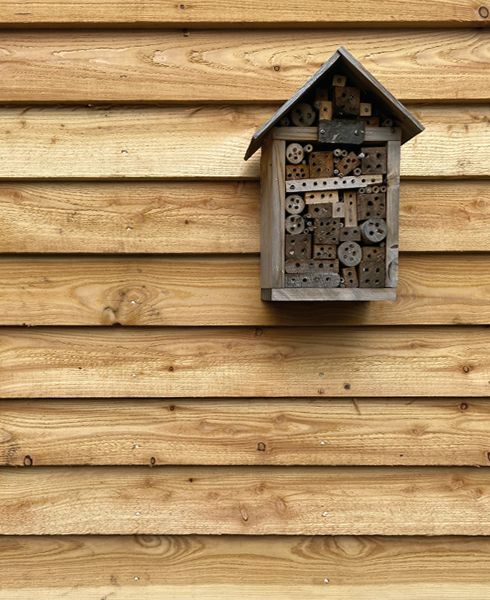 Feather edge British grown larch, with bug hotel
For buildings in more polluted urban areas
When you live in a city, it's worth doing some research before settling on your wooden cladding. For example, oak, sweet chestnut and cedar have a habit of turning black over time. For wood cladding that'll stay consistent, we'd recommend our Brimstone range as well as British larch.
For the most cost effective (cheaper) timber cladding
When it comes to cheaper timber cladding, you have a range of choices. Fresh sawn timber is cheaper than dry timber. Softwoods are cheaper than hardwoods. And knotty grades are cheaper than less knotty grades.
So if you go for a fresh sawn, knotty softwood, you're looking at the most cost-effective wooden cladding.
British larch is our most cost effective option. .
If you need to feel it… order free samples 
We get that buying online isn't always easy, and it's nice to feel and see the wood before ordering. If you drop us an email, we'll send you up to five samples free of charge.
If you just have no idea where to start
Come and visit our sawmill to see for yourself. Take a good look at the sample panels. Take a peek at our weathering station. Chat to us. We could talk about timber all day, so we'd love to help you find what you're looking for. In fact, we can chat until you've made up your mind.