Windsor oak transformed into twin tables for the Crown Estate
Vastern Timber and our friends at Forest & Maker converted a spectacular oak from Windsor into these stunning twin tables. The bespoke furniture was made for the Crown Estate, who manage Windsor Great Park, where the oak that formed these tables grew.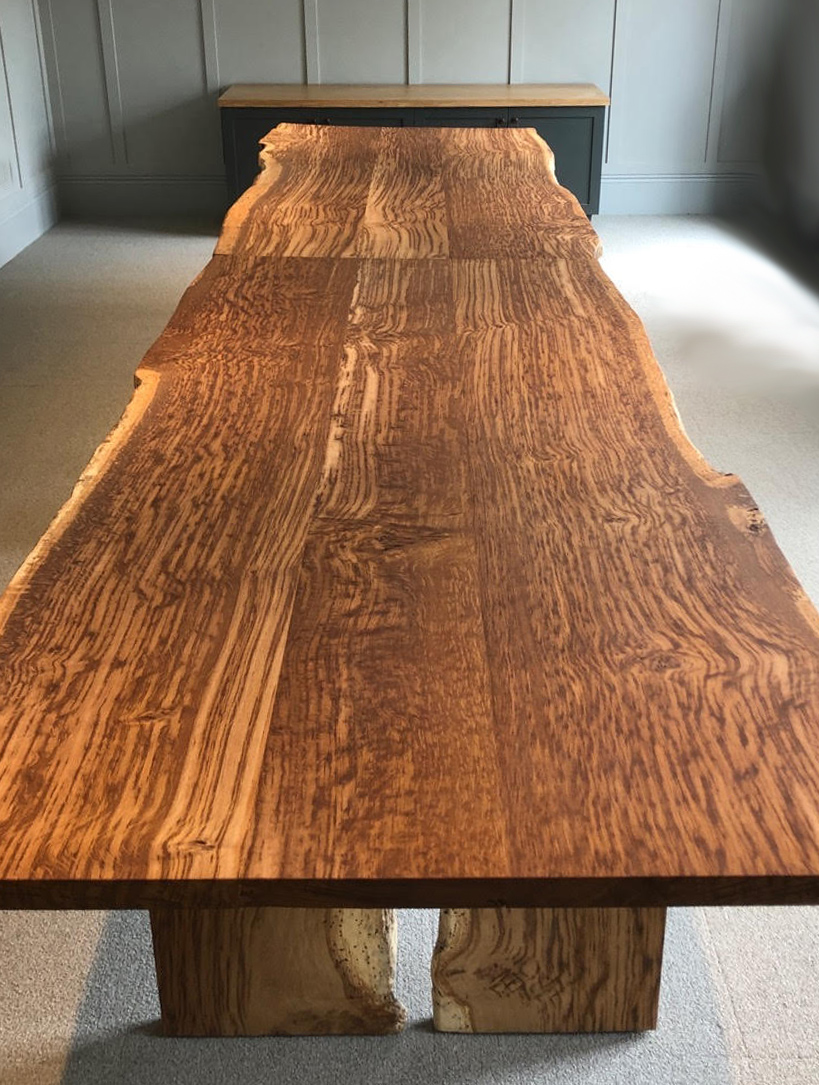 The timber chosen for these spectacular tables was felled as part of the ongoing programme to manage Windsor Great Park woodland. The oak, thought to be about 200 to 300 years old, was dead when felled. It is far from perfectly formed, and so it took the special eye of our timber purchaser, Rupert Schofield, to spot its great potential.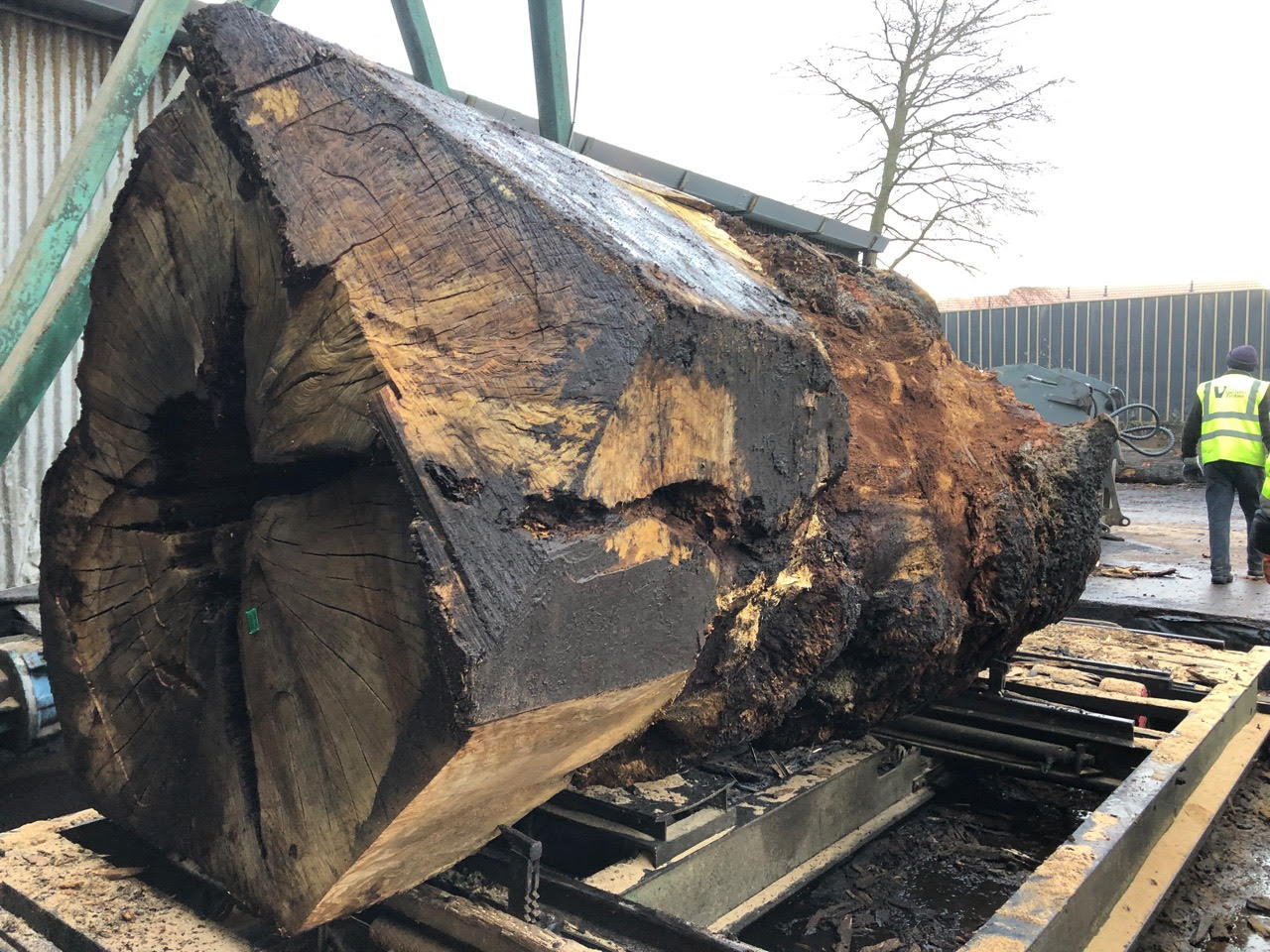 "It had not much value as a 'defect free' boring bit of oak" said Rupert. "It was an old, dead tree, and probably destined for firewood." said Rupert. "But it's really important that we become more flexible in how we use and value timber. Five years ago that tree might have been valued at less than £100, but I could see it becoming something quite special. The oak was cut, planked, and put into stick for two years, allowing time for the timber to season and settle."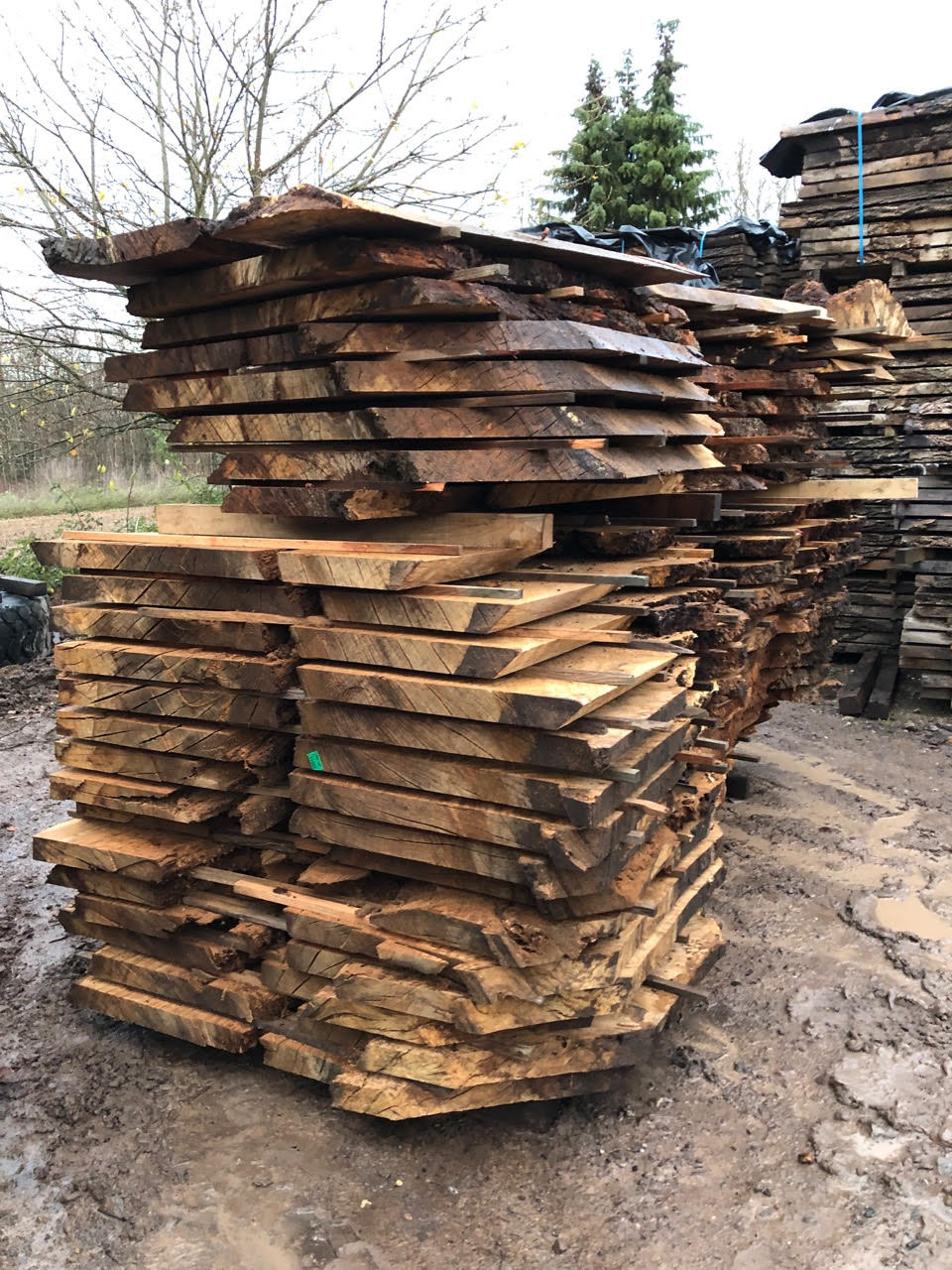 Rupert has worked with the Crown Estate for many years, purchasing timber from woodlands managed by the Crown on behalf of the nation. We've used this timber to produce and supply a number of timber products back to the estate, including engineered oak flooring and bespoke furniture.
These tables were created by Rupert and the hugely talented craftsmen at Forest & Maker, the Wiltshire based furniture makers with a growing reputation for their exemplary work in locally grown wood.  
As Will of Forest & Maker explains:
"We cherry-picked vast slabs of the ancient oak, before cleaning them up in our Wiltshire workshop to reveal the raw timber's rich textures and incredibly rare, chocolatey tones. Highly prized by sustainably-minded furniture makers, Brown or Tiger Oak takes its exceptional colour from a fungus, which attacks the roots of the tree. This results in stunning natural staining and intensely brown tiger stripes, mingled with shimmering gold.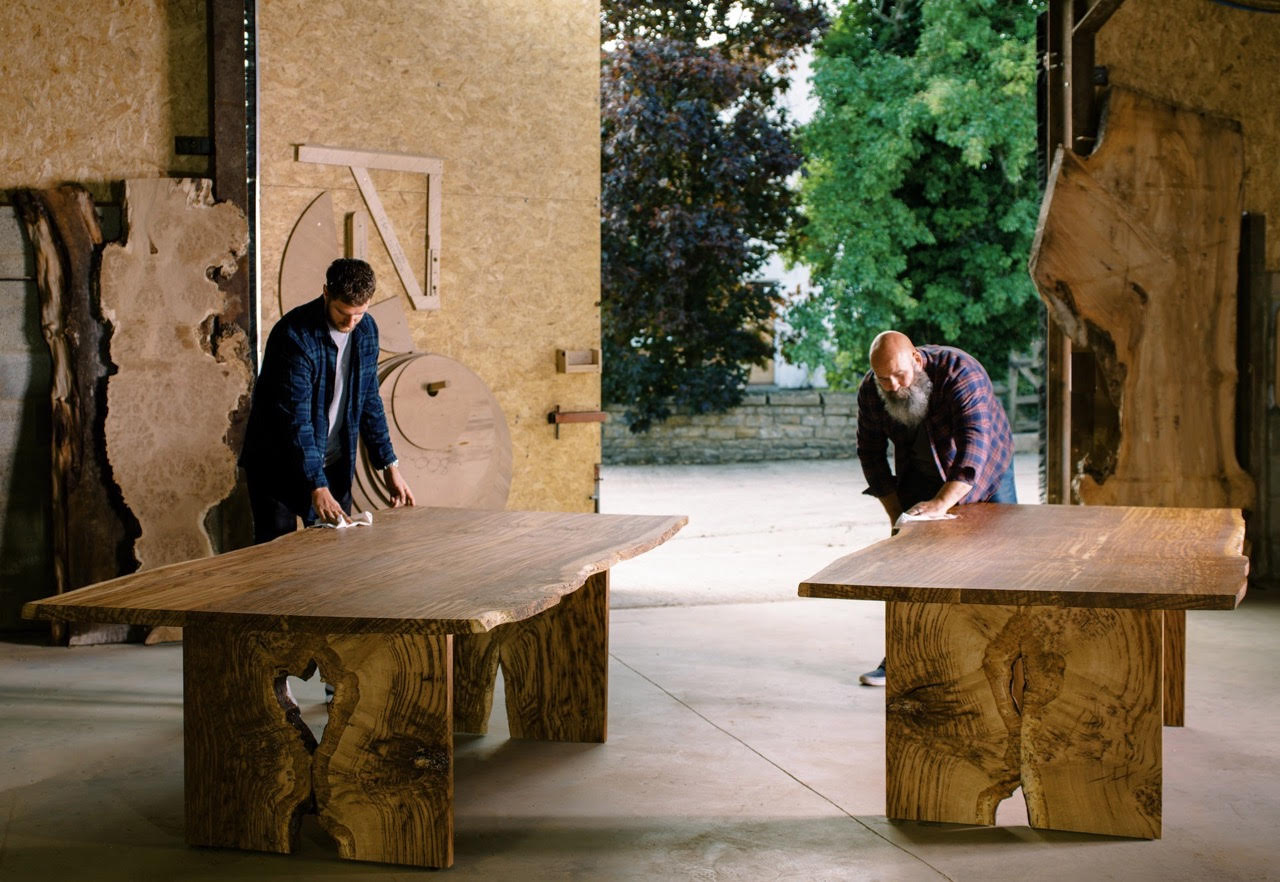 Once these phenomenal slabs – nearly four metres long – were ready to work, we collaborated with Rupert to handcraft a pair of unique tables, which truly capture the character of the tree. The result? Two impressive, live-edge tables, which can either stand apart or stretch out, end-to-end. Like each and every one of our bespoke creations, this is one-of-a-kind furniture that wholeheartedly celebrates nature's wild beauty."
Vastern Timber is always interested in where our timber comes from, and Windsor Great Park has a particularly interesting history. It was part of a Norman hunting forest, and has been managed for the Crown for centuries. The woodland is managed to sustainable principles and certified to the UK Woodland Assurance Standard.
The beautiful oak selected for these boardroom tables might be 300 years old. It's now been transformed into a stunning and substantial piece of furniture that could be in use for another few centuries.