"The Kissing Bench" by Alison Crowther, an award winning work in English oak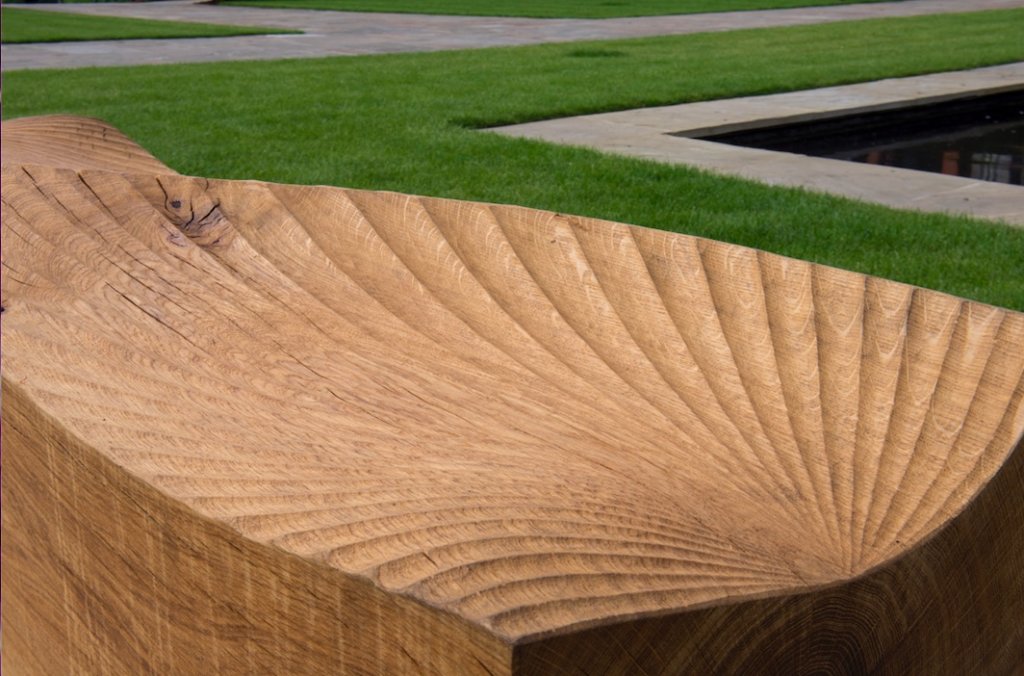 The Kissing Bench by Alison Crowther, photos by Jacqui Hurst
The Kissing Bench by Alison Crowther has won the 'bespoke furniture' category at the Wood Awards.
Vastern Timber supplied the English oak, which Alison hand-carved using traditional techniques, to create this beautiful piece of sculptural seating. The work was commissioned by Glyndebourne Opera House to encourage visitors to linger in the sculpture garden.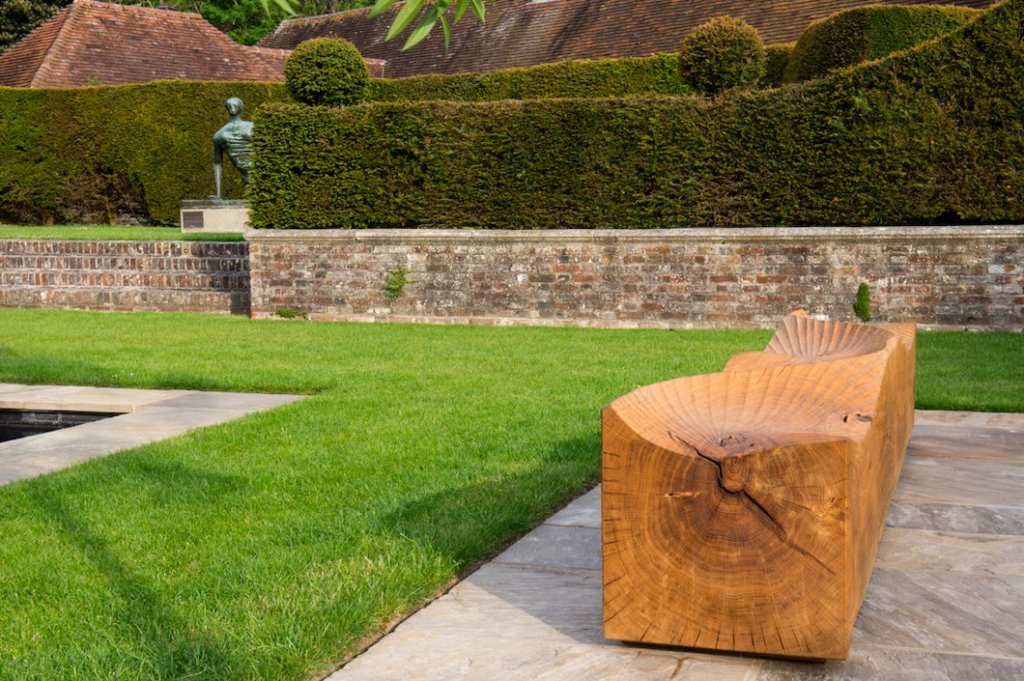 "Pure joy"
Alison is a Yorkshire born artist based in Sussex, who is passionate about working with timber. She said "carving The Kissing Benches from enormous beams of English oak was pure joy for me. The presence of such giant sections of timber in themselves is awe inspiring, but to work with the wood so intimately day in, day out, carving the surface texture by hand with traditional gouges and mallets means that my appreciation of it is deep seated."
Vastern Timber have worked with Alison on many projects over the years, and we keep a special eye out for the biggest and best pieces with potential to be transformed into beautiful art.
Tom Barnes, MD of Vastern Timber said "It's terrific news that The Kissing Benches was a winner at the Wood Awards. I said it was a fantastic piece that deserves to win, and I'm pleased that the judges agreed."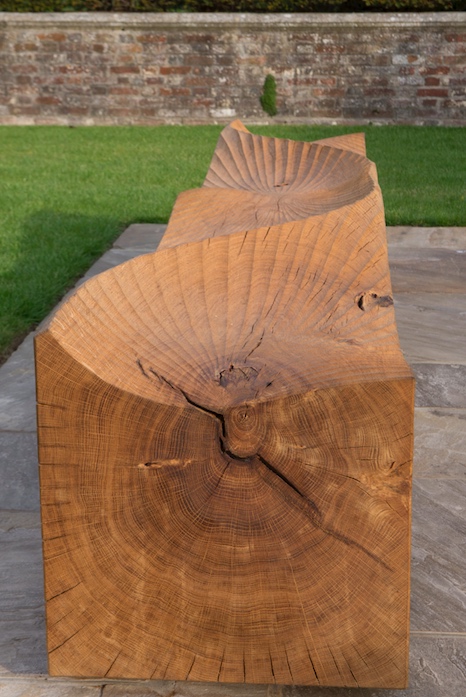 The oak used in this piece came from the Leconfield estates, a traditionally managed agricultural estate in Sussex, owned by Lord Egremot's family since 1150. The woodland is responsibly managed and this oak was certified under the Forest Stewardship Council. English oak beams of this size are not widely available, and so it's excellent to see this particular piece of timber transformed into such a beautiful, award winning artwork. 
The artist, Alison Crowther, has worked with oak for many years. She said "I never get bored of wondering at the history, the weather conditions that formed the wood, or considering the lye of the land where the tree grew as I work with the landscape of timber, peer at the miniscule knots and negotiate the swerve of the grain."
For more information about Alison's artwork, visit her homepage. 
Vastern Timber supplies English oak for a wide range of end uses, from high end sculpture to barn grade flooring. We are proud to specialise in British grown timber, and try to source most of the timber we process within 100 miles of our sawmills in Wiltshire.  
To find out more about our range, contact our friendly team.