Engineered and solid oak flooring in a charming cottage
The owners of this cosy farmhouse chose oak floors and fittings for an elegant and robust family home. We supplied both solid English oak flooring and prefinished engineered oak flooring, as well as moulded timbers for the finishing touches.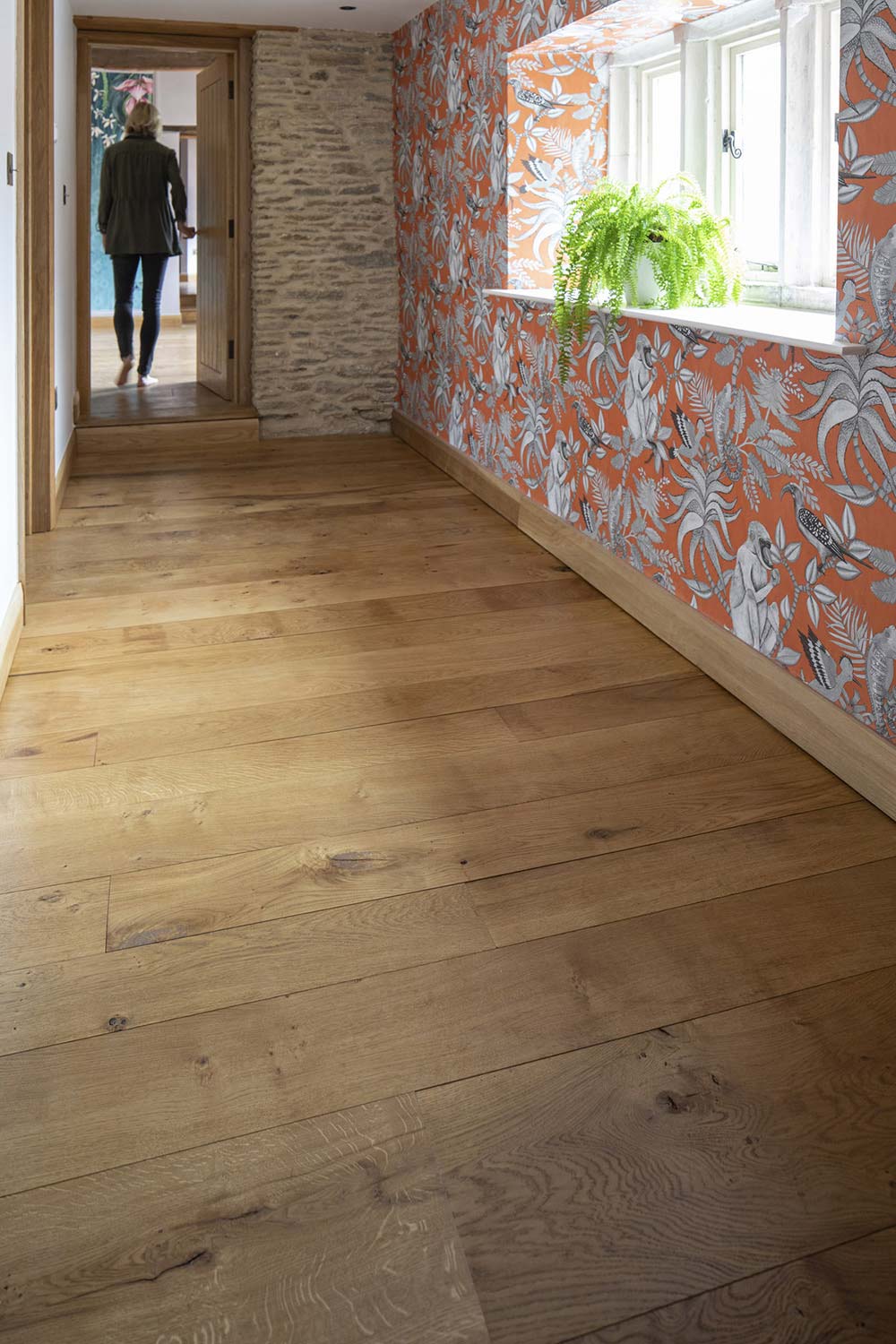 A solid oak floor has a charm that's hard to beat. For the upper floor, the owners chose a character grade oak floor, complete with pips, knots and swirling grain, all characteristic of English oak trees. The floor is supplied in mixed widths, in keeping with the traditional way in which floors would have been laid centuries ago, when the house was first built.
The flooring timbers were supplied with matching skirtings and architraves, and a few oak beams as well.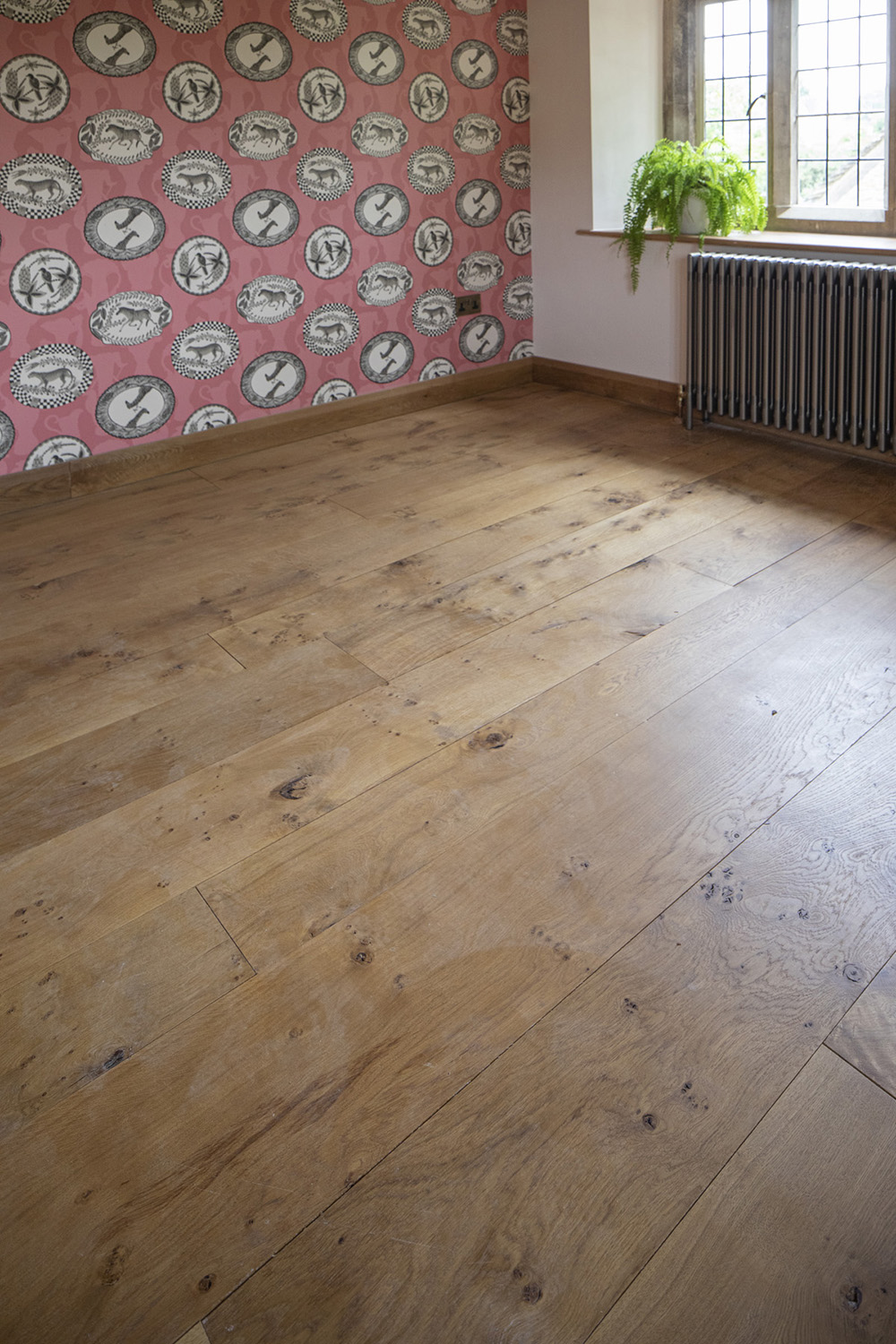 For the living room, the homeowners chose Galcia, a prefinished engineered oak floor. This striking floor has a rich, dark tone with characterful knots and filled cracks. The surface is re-sawn so that saw marks remain on the surface . 
Although the client's preference was for solid oak floor boards throughout the house they had no choice but to glue the boards down in this room. For that reason we advised that they consider engineered wood flooring rather than solid.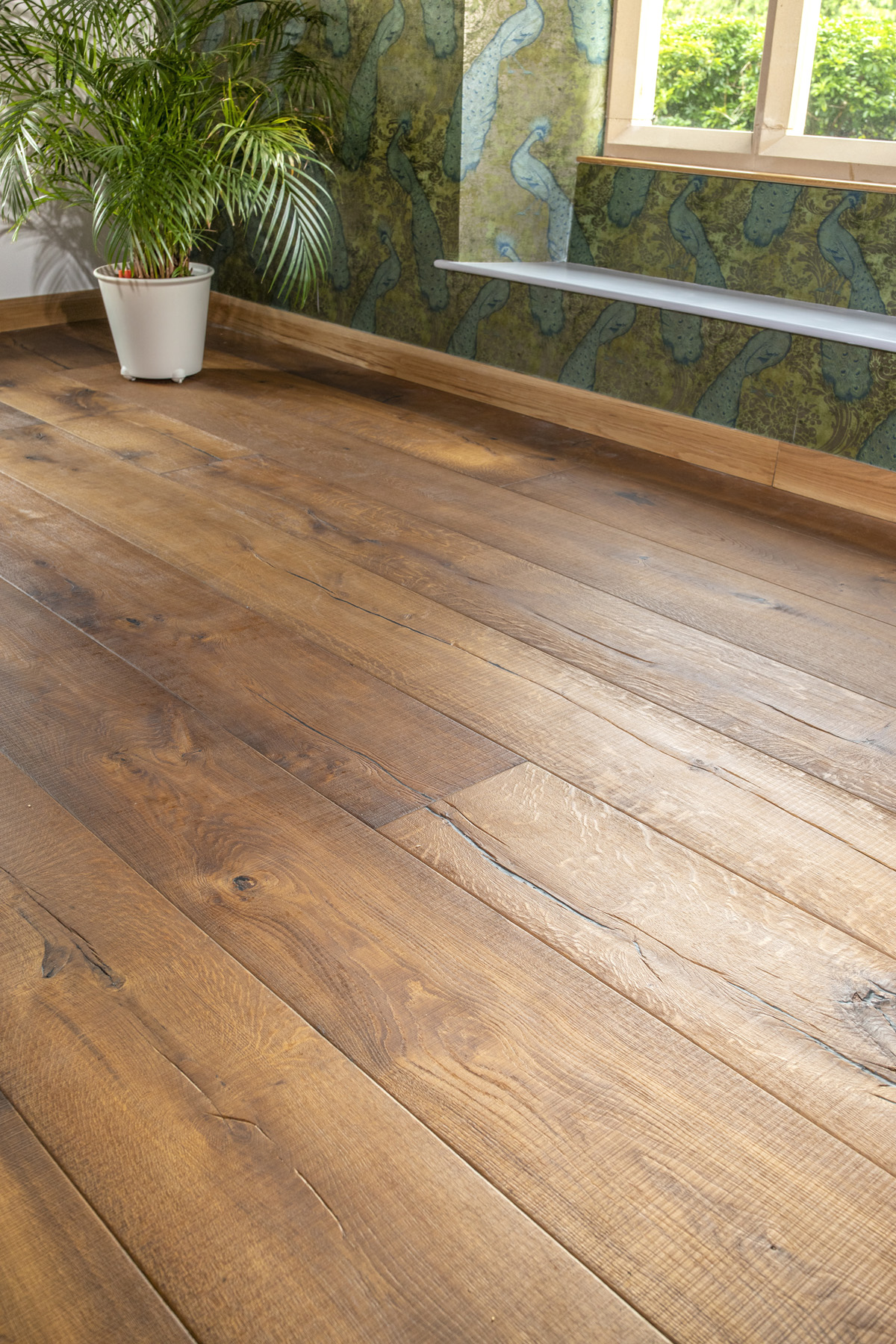 This engineered oak floor is made of European oak, with a 6mm layer of oak firmly fixed to a 14mm board of birch plywood. This combination of timbers is stable, meaning that it will not 'move' or shrink forming gaps, as solid timber sometimes does. 
This oak floor was supplied pre-finished, making it quicker and easier to install than an unfinished floor. With no sanding or coatings required to complete the installation, the pre-finished floor is a great choice for speed and convenience.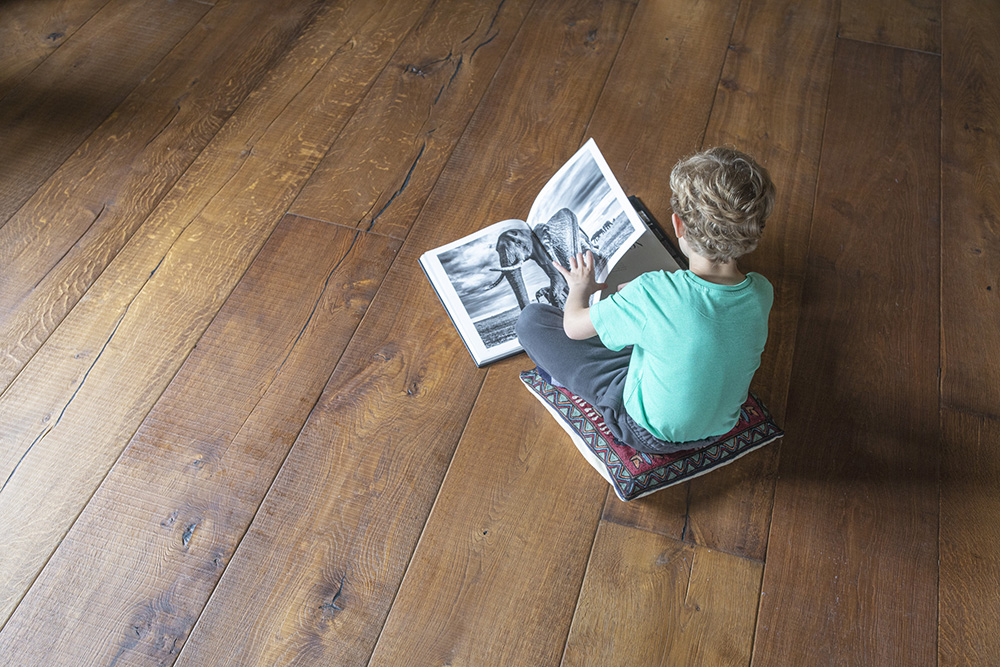 There are some excellent examples of joinery in this building, with the timber staircase and skirtings perfectly finished, by builders from A A Tanner.  
The stunning timber flooring is an investment in this property that will withstand the rigours of family life for generations to come.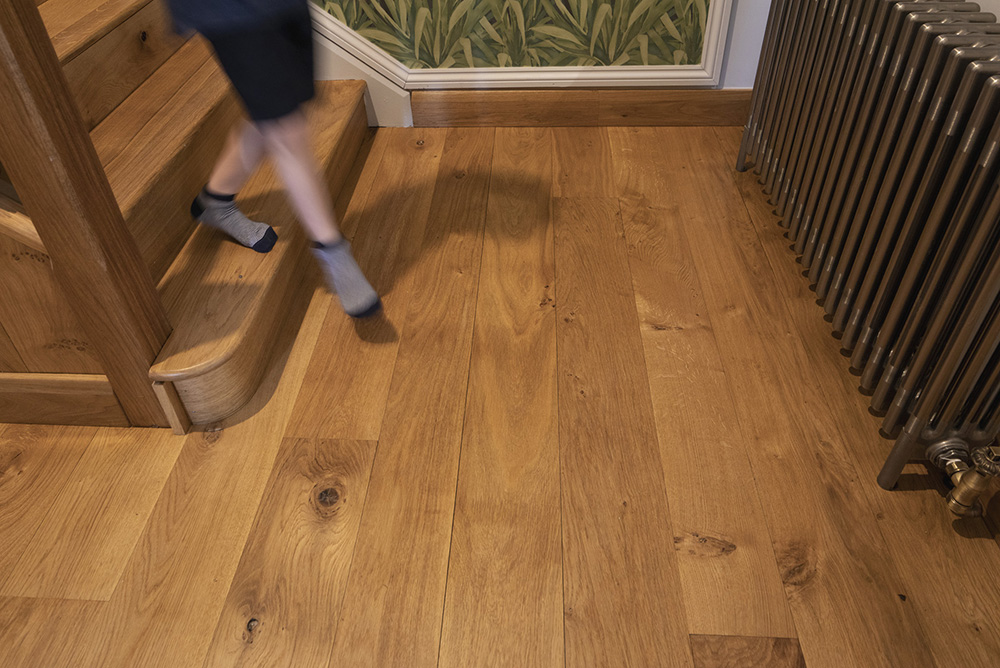 We'd like to thank our clients for allowing our photographer access to their home.
View our flooring overview page for information about our range of engineered and solid hardwood flooring.