English ash flooring in a cosy Cotswold farmhouse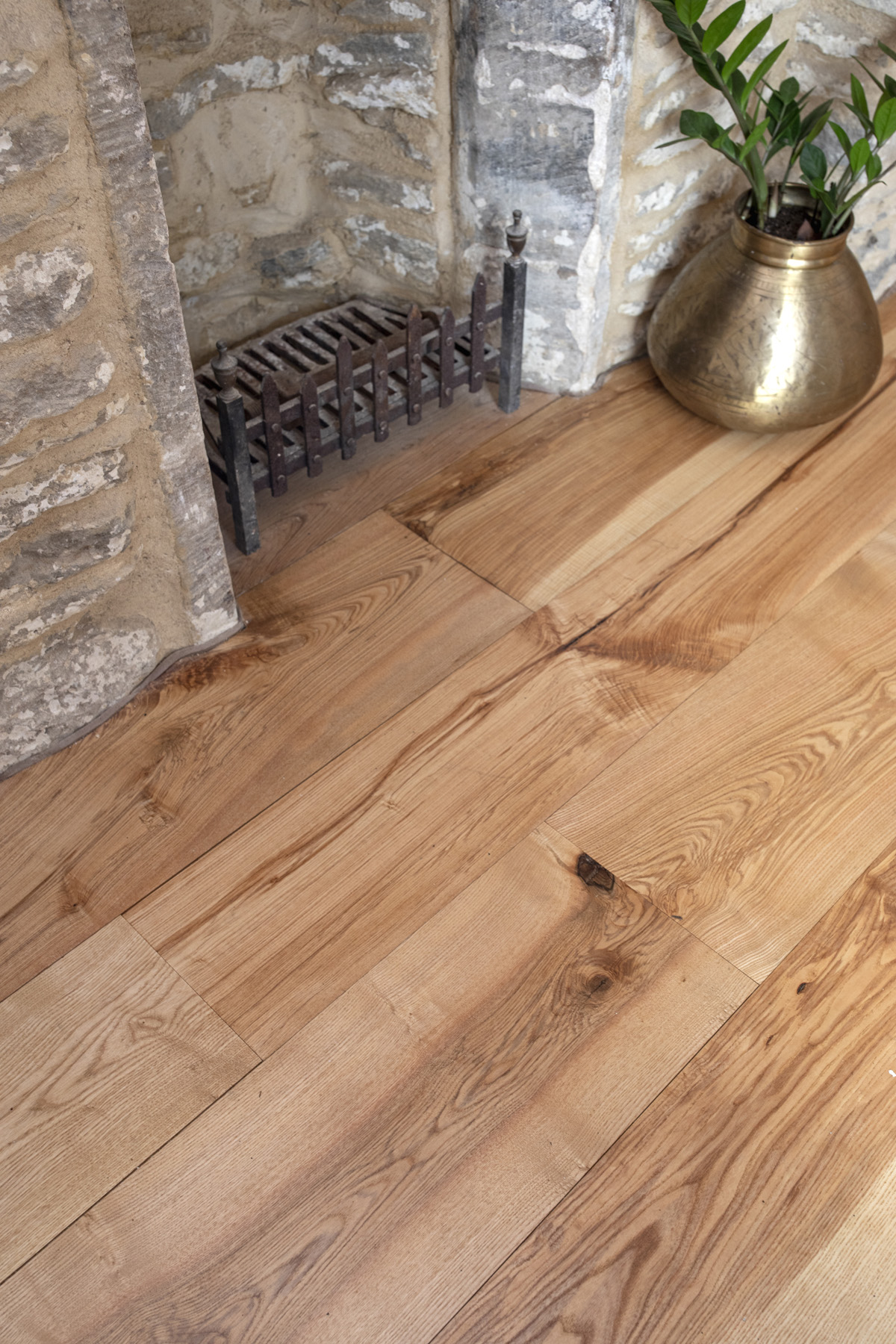 English ash flooring brings a lighter look to this recently renovated Cotswolds farmhouse.
Our clients wanted a floor with plenty of character and all the charm of solid hardwood. Most of the options available seemed to be made of oak, which they felt was too dark for this space. The team at Vastern Timber suggested English ash, which is lighter in colour than oak, and lighter on the pocket too. 
The homeowners selected 'barn-grade' ash. This is a grade that includes the most 'characterful' timber in wide boards, with intricately patterned knots and warm tones ranging from pale honey to chocolate brown. English ash often has a deep olive colour at its heart, which creates an interesting contrast with the blond wood from the outer part of the tree.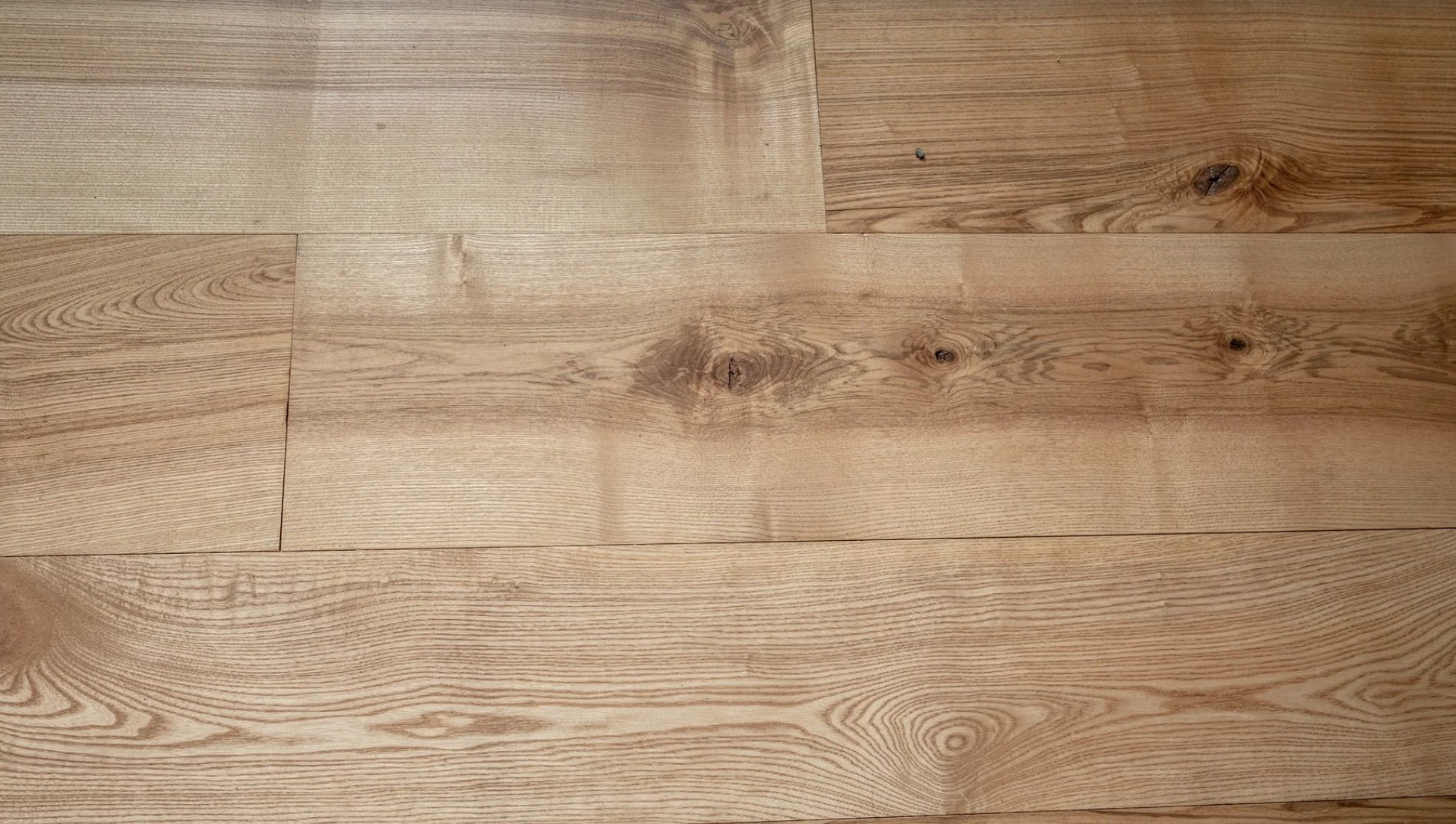 Barn grade is a style that works particularly well in larger spaces, with the wider floorboards really accentuating the patterns within the wood grain. Traditionally, wider floorboards were a sign of affluence, reserved for the larger homes of well-to-do families. Choosing a wide board made from a less expensive timber, such as ash, makes this dramatic look more accessible and affordable.
Ash is considerably cheaper than equivalent grades of oak. At the time of fitting (July 2020) Vastern Timber supplied wide boards of barn grade ash at £46.40 per square metre, with the same grade and width boards in oak priced at £59.30/m2. Please view our price list for current pricing information.
The floor was expertly crafted by builders from A A Tanner  with the fitting team painstakingly cutting the ash boards to perfectly match the uneven profile of the natural stone wall. The attention to detail was well worth it, and these beautiful floors will enhance this space for decades to come.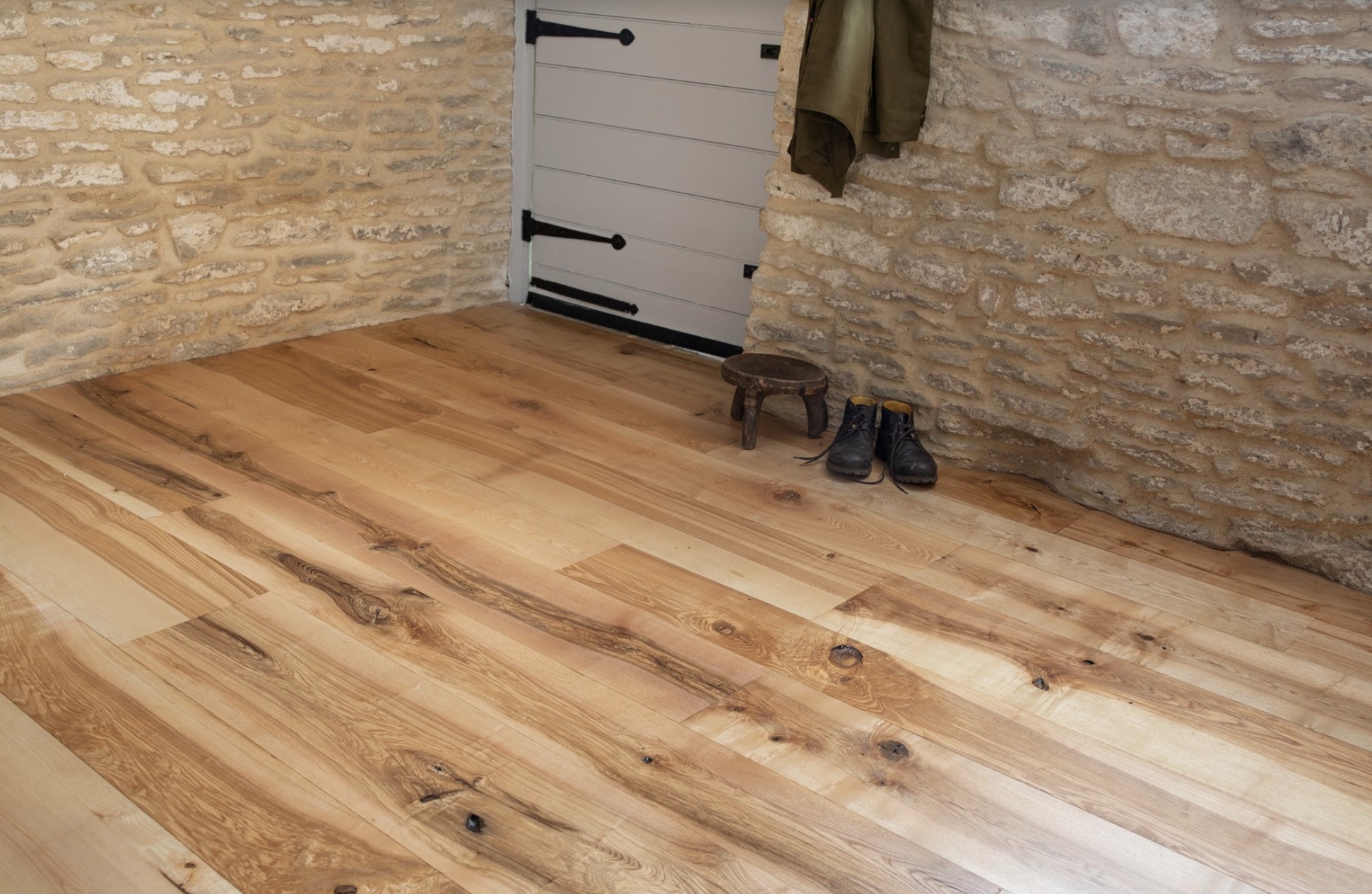 We'd like to thank the owners of this property, who kindly allowed our photographer to capture the freshly installed flooring. 
Find out more about ash flooring from Vastern Timber, or contact our friendly team to discuss your project.