Warm and bright 'forever home' in Bath stone with Brimstone cladding
This wonderful warm and bright home is a low-energy new build in the beautiful city of Bath. It's the 'forever home' of Jason and Katrina, experienced property developers whose passion is to create sustainable, future-fit homes. They put their skills and experience at Jakhomes to work in this exceptional "forever home" for their family.
The Bath stone walls nod to the heritage architecture of Bath, with smooth, even faces, honey-grey tones and crisp square edges. Timber cladding complements the stunning ashlar stonework; the Brimstone Poplar cladding is a locally-grown, thermally modified timber, with a smooth and crisp appearance. 
Builders SBS Design and Build said "The use of materials and the attention to detail are what sets this project apart."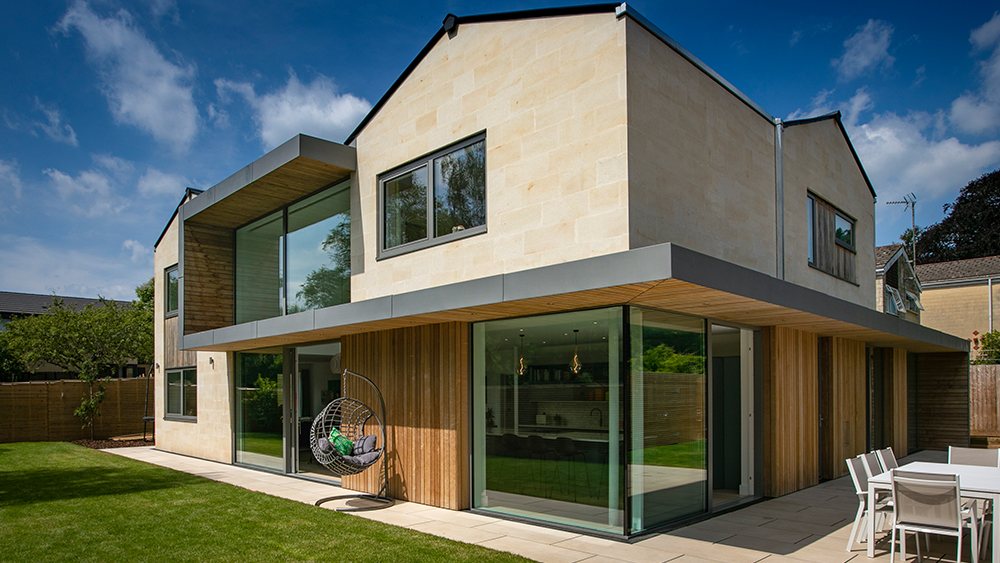 Internally the house maximises light and minimises heat loss. It benefits from underfloor heating and an air-source heat pump, as well as clever touches like glass supports for the hallway skylights. The heart of the home is the double height kitchen, with enormous windows protected by solar shades clad with Brimstone poplar, chosen for its 'provenance.'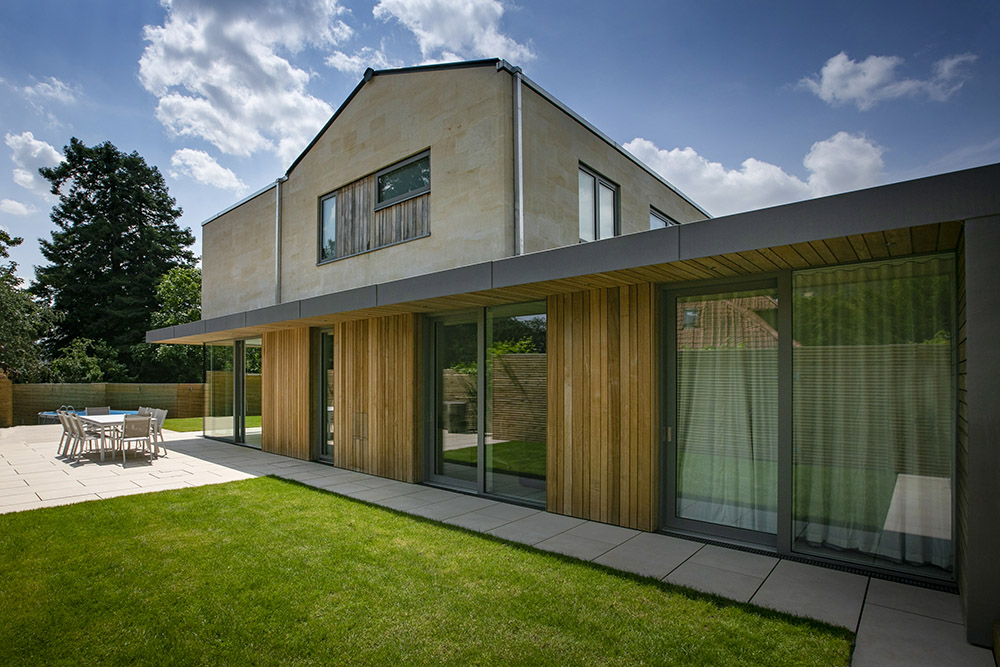 Brimstone Poplar is sourced from well managed local woodlands and delivers a crisp clean finish – like imported hardwoods, but without the need to transport timber for thousands of miles. The process of thermal modification transforms this British grown wood into a stable and durable cladding.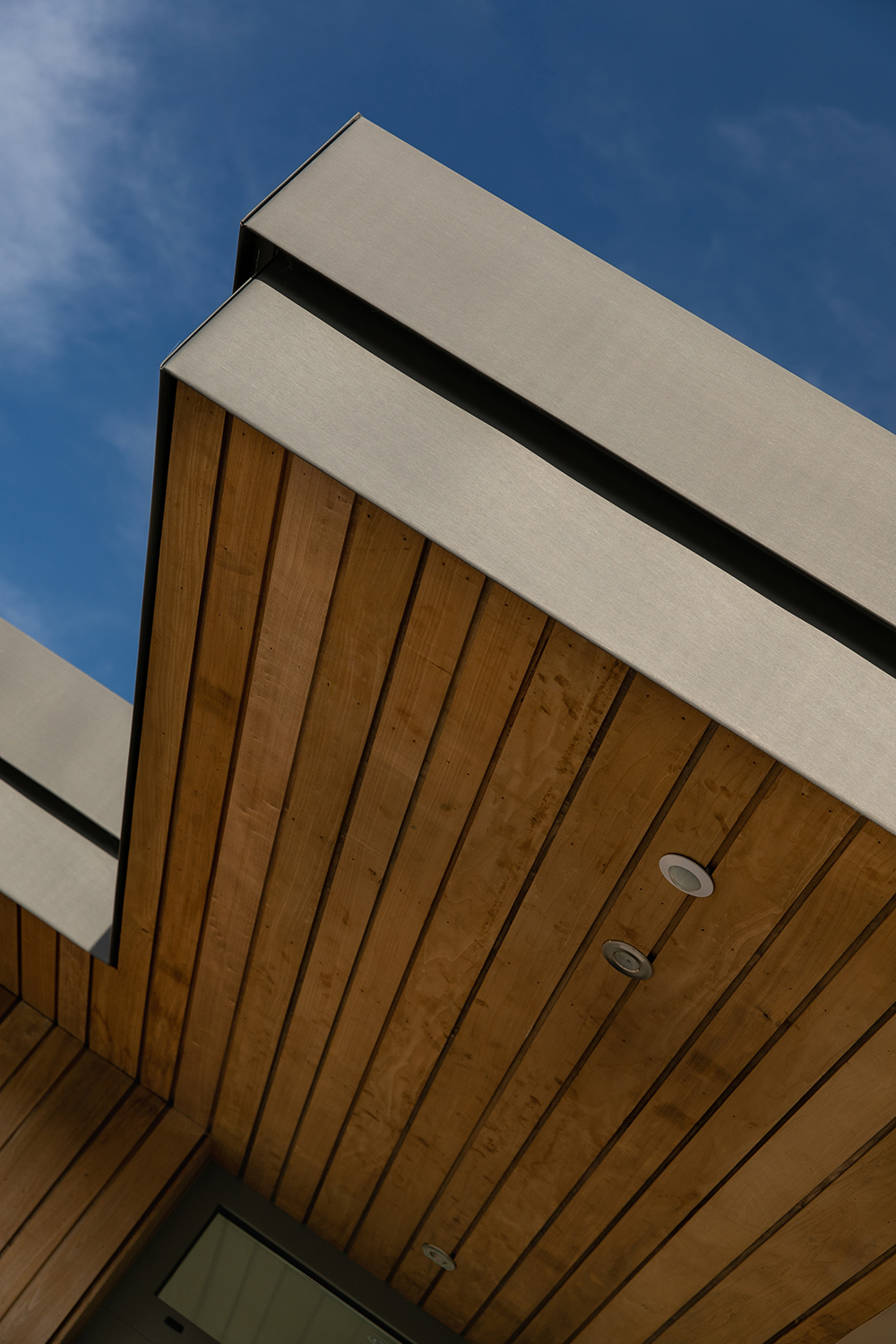 We've enjoyed following their journey on Instagram, where you can see more of this amazing and award-winning home.
View this post on Instagram