Charlie Luxton chose Brimstone ash cladding for his self-build home 'Beanacre'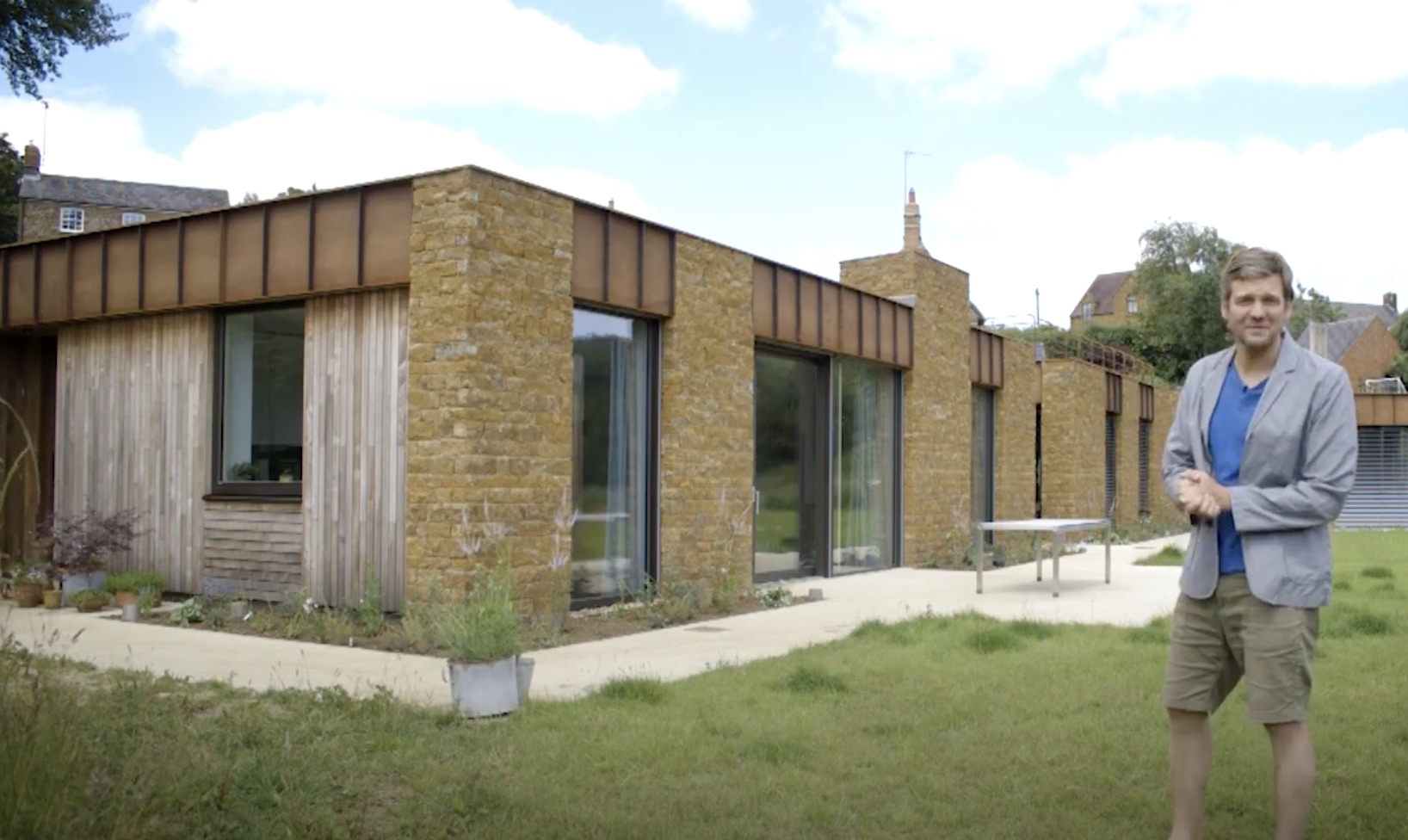 Architectural designer and TV presenter Charlie Luxton has built a stunning, spacious home for his family, successfully demonstrating sustainable development in a conservation area. "Beanacre," his self-built, low energy home, is a fine example of 'Building the Dream.' 
One of the toughest challenges was getting planning permission for the plot, which is at the edge of the Cotswolds, neighbouring common land and a wildlife reserve. Choosing locally sourced materials that would sit well within the landscape was particularly important. "It's quite a hard design, it's quite brutal, so it relies on materials to soften it." said Charlie, who presents 'Building the Dream' and runs Charlie Luxton Design, a sustainable architecture practice.
Vastern Timber helped Charlie to select a timber product that met all of his requirements for this special site. "We explained why Brimstone ash was suitable for his project, supplying samples of weathered Brimstone ash timber cladding so he could see how the silvered tones would suit the landscape. We talked him through the environmental benefits of using locally grown timber over imported timber, and the functional benefits of using thermally modified wood," explained Tom Barnes, MD of Vastern Timber. 
After installing the cladding Charlie said "The colour, longevity, sustainability and dimensional stability of Brimstone makes it a great specification for any building. The quality and finish of the product combined with the wonderful smell make it a joy to work with."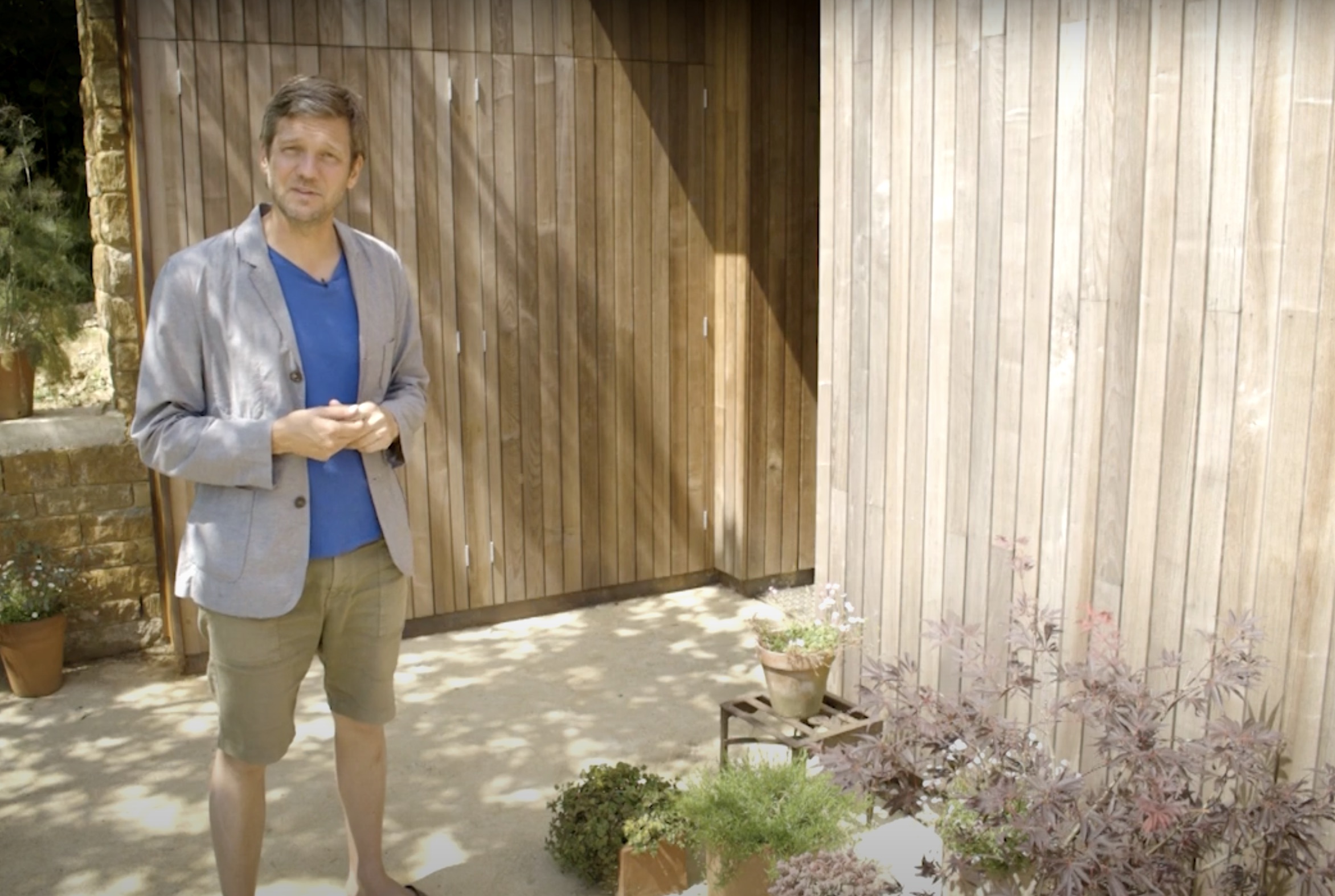 In a video tour of the completed exterior of his home, he explained that "the cladding is actually an English hardwood, it's ash. It's called Brimstone and they cook the ash at a very high temperature which bakes all of these sugars out of the wood so that mould and fungi and insects are not interested…  then it becomes an incredibly stable long lasting timber. It's a great product." 
"At the moment we're having a huge amount of ash death because of a new disease, so there will be a lot of ash available. We need to be pushing for all of those trees that are dying to be made into cladding – partly because it stops cladding from from other parts of the world – partly because if we use it in cladding it doesn't get burnt and it doesn't go back into the atmosphere as carbon."
Watch Charlie's tour of the finished exterior of his low energy home for more detail on how the cladding was fixed, and to find out why Charlie chose locally grown timber over imported hardwoods. (It's only partly because he likes monkeys).
The design of "Beanacre" references the piers of a nearby Victorian viaduct, using local ironstone, Brimstone ash cladding, and Corten 'weathering steel.' 
Charlie invested great care and many hours of work on the internal joinery and exterior cladding, but the attention to detail has been well worth it.  
As the project neared completion, he said "I can't explain how satisfying putting the last piece of cladding up was."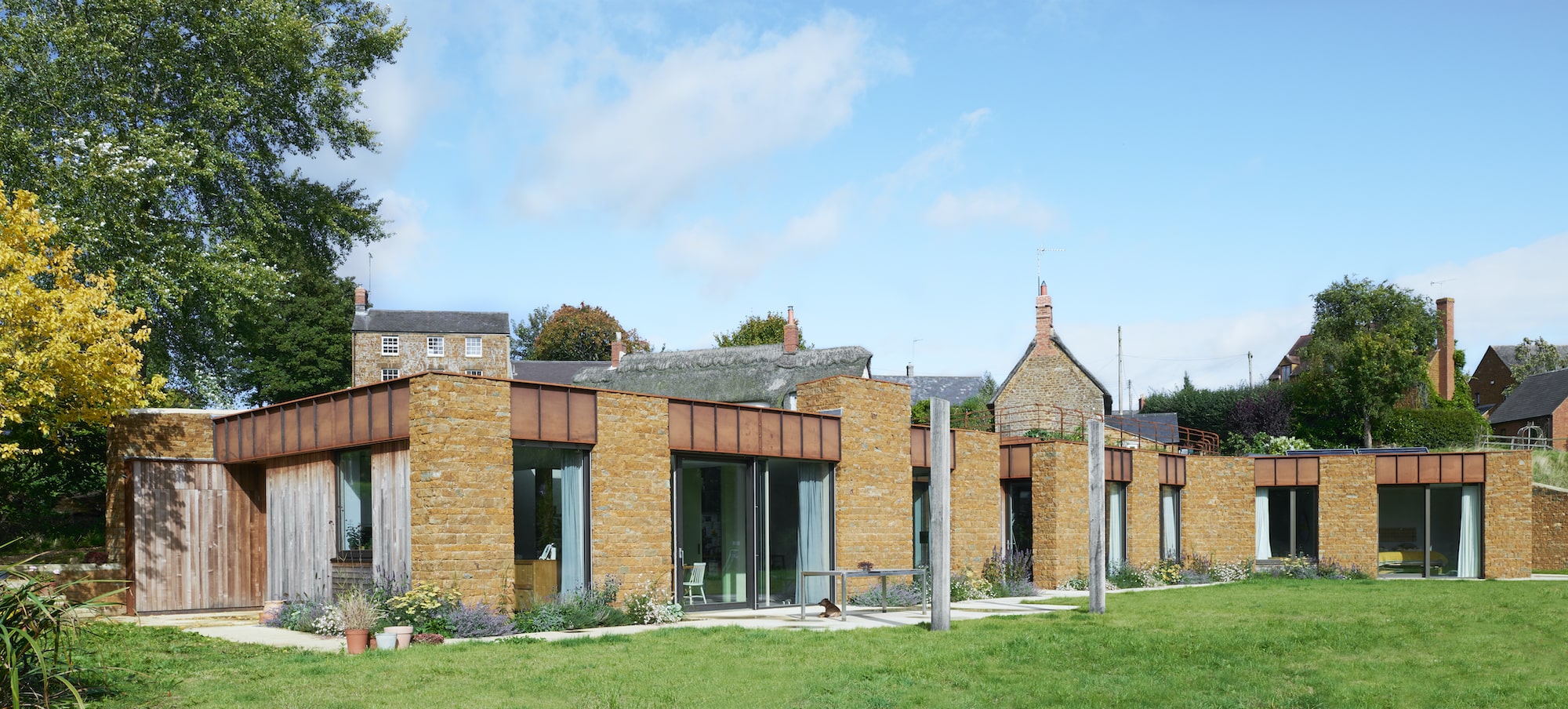 The building is softened by a rooftop garden, offering stunning views of the local landscape, that also provides a space where the family can chat with the neighbours.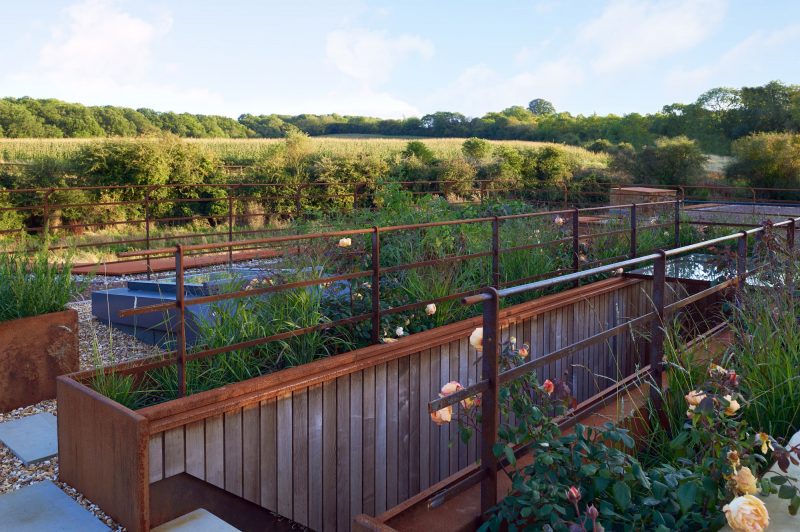 Having moved in, he says living in the space is a real joy. One of Charlie's favourite moments in the house is the central courtyard, where "you can really see the materiality of the house, and understand the architecture."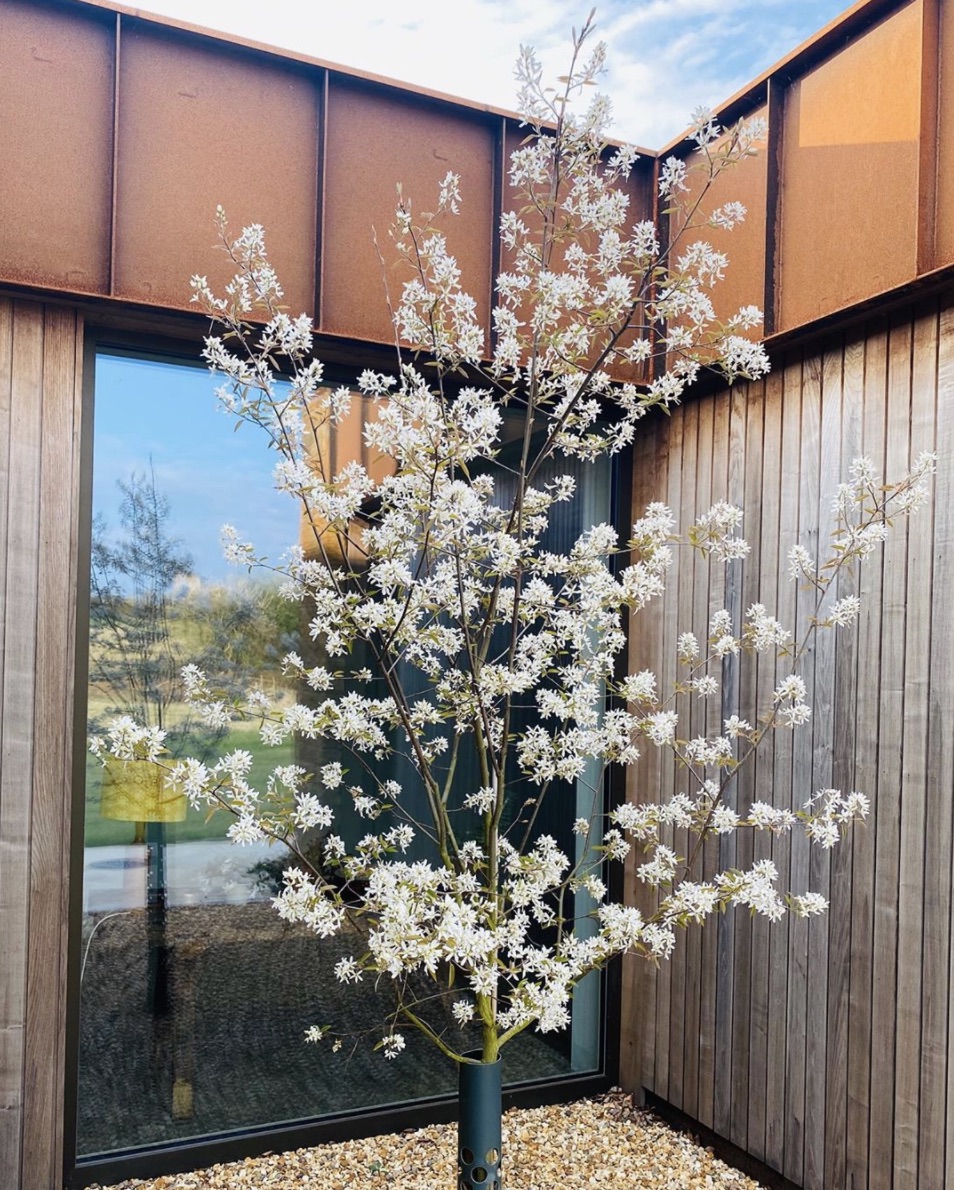 "It's been a journey doing the cladding but one that I really enjoyed. It was so satisfying, that finishing touch that when you've put the last board and you step back from an elevation, you really feel like you've achieved something."