'Endeavour', stunning new build home in Malvern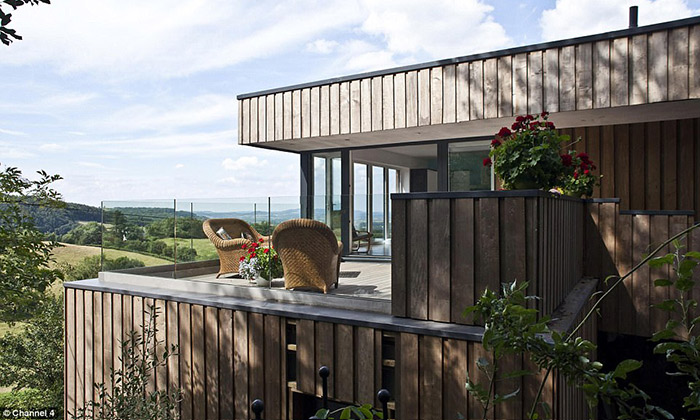 A contemporary new house in Malvern, Worcestershire has been attracting a lot of attention since it was completed in the summer of 2017. The three-storey hillside house – named 'Endeavour' – has featured on TV's Grand Designs and in national newspapers, and is notable for the clever use of Brimstone poplar vertical cladding that accentuates the building's bold lines.
The owners Jon and Gill Flewers returned to the UK from New Zealand in 2013 with a dream of building their own home. After scouring the country they settled on the rural delights of Malvern and bought a plot of land on a north-facing hillside that overlooked an Area of Outstanding Natural Beauty.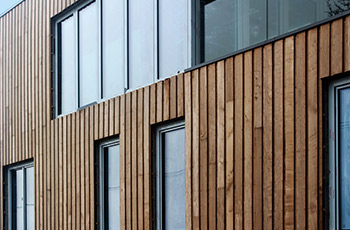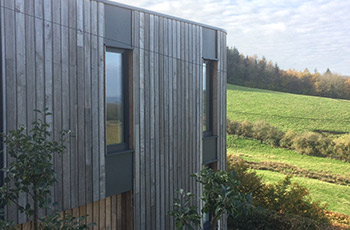 Designed by local architect Nick Carroll, the 210m sq low-energy house features five bedrooms and four bathrooms in an 'upside-down' configuration with kitchen and open-plan living spaces on the third floor, and bedrooms on the first floor. The ground floor houses the garage, workshop and entrance hall. The house took over a year to build and cost £600,000.
Brimstone poplar was the perfect choice for the vertical cladding on this design. Machined to a bespoke design requested by Jon Flewers (who project managed the build himself), Brimstone thermally modified poplar is ideal for cladding on contemporary designs and is the most popular product in the Brimstone range. The wood is lightweight and the grain is silky.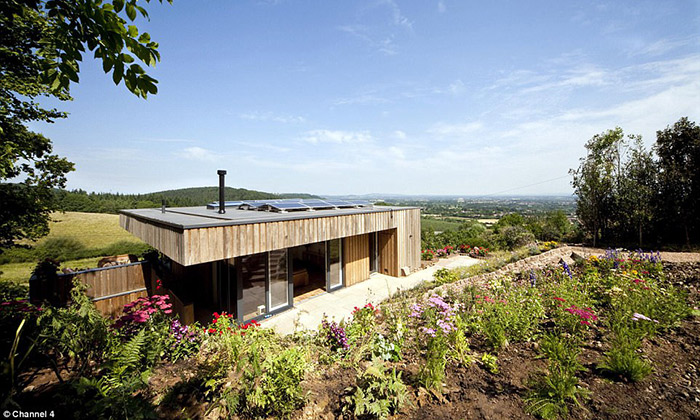 Installation of the cladding was simple, as architect Nick Carroll explained to the Grand Designs team. "With an insulating concrete framework system, all that was required was to nail the timber batten cladding on the outside of the house and fit the plasterboard to the inside as normal."
'Endeavour' has been constructed to near Passivhaus standard and the use of Brimstone further supports the design's sustainability.
Brimstone is sourced exclusively from native woodlands and the thermal modification process reconfigures the wood to deliver a material of exceptional stability, durability and aesthetic uniformity that is resistant to water and fungus – the main cause of wood decay.
Brimstone represents new levels of sustainability for specifiers of timber as the raw material is locally grown and the modification process does not rely on impregnating the timber with chemicals.
Find out more about Brimstone cladding.