Locally grown Brimstone Sycamore for inspiring West London renovation
When Luke Young of Young and Co Architects was tasked with finding wood for the facade of his client's property in London, he turned to Brimstone.
The elegant Edwardian home in Camden was being completely renovated and external wooden cladding was a key part of the design. 
Luke's client loves natural materials, so wood was the go-to choice, but the cladding also had to be hardwearing, as low impact as possible – and sit naturally with the neighbouring Nature Conservation area.
Brimstone's Sycamore cladding ticked all the boxes. It was used across the rear facade and, as you'll see, the final results look outstanding. 
We asked Luke to tell us more about this inspirational project.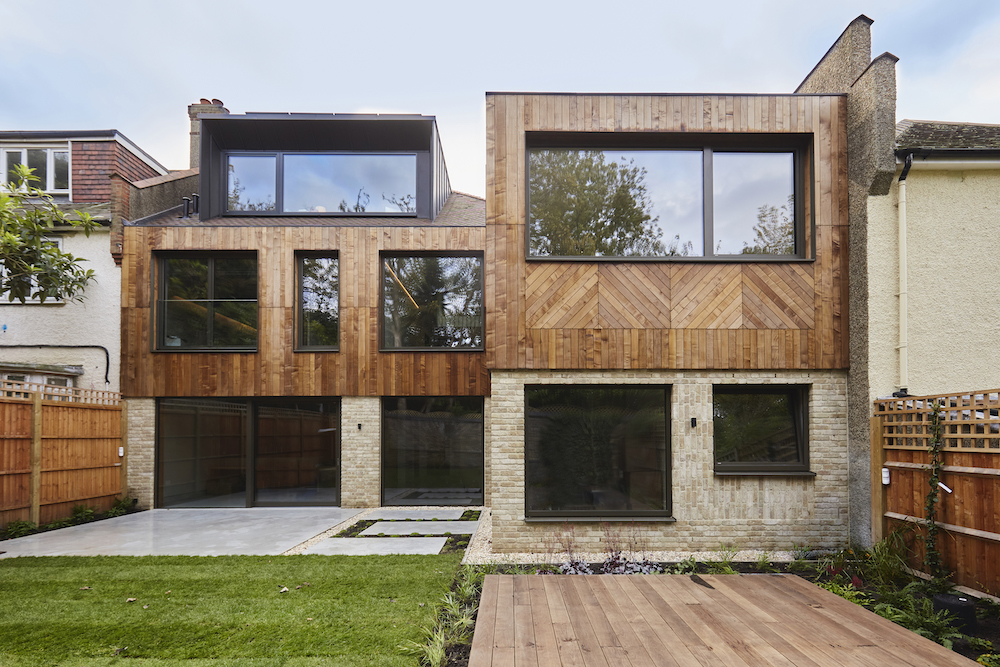 "I'm Luke Young, the founder of  Young and Co Architects practice. We're based in Kings Cross, London, and work on residential extensions and refurbishment projects all over the city.
This project involved the refurbishment and extension of a large Edwardian house in Camden, London. The house was stripped back to three exterior walls with all the other building elements being replaced and redesigned. 
My client loves the natural qualities and warmth of timber, so this was the driving force behind the design of the rear façade. Wood was also the natural choice as the house sits next to a historic cemetery, a designated Nature Conservation Area with lots of mature trees.
Sustainability was also very important to my client as many environmental factors were considered in the renovation. The house is heated via an air source heat pump, which supplies all the hot water and allows the client to buy green energy. In addition, seven solar panels on the roof mean the house can provide its own energy for heating.
Choosing a locally sourced timber cladding ensured a low embodied energy. With Brimstone we also knew exactly where the timber was coming from and its impact on the environment.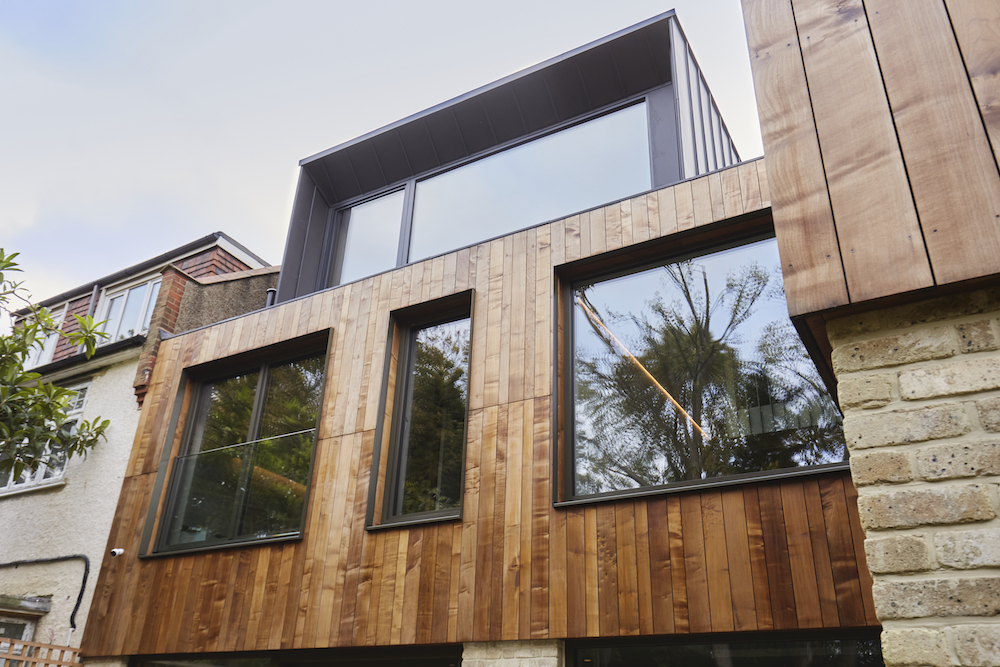 I've worked with timber on larger projects, but this was the first time I'd used it on a smaller scale. The Brimstone Sycamore we chose has a lovely grain and real richness. 
Obviously timber silvers over time, which many clients love. Although if you want to retain the original colour, you can also apply treatment to maintain its look.
The inclusion of a triple height void has created a sense of space and volume, which also provides the family with connectivity. The high levels of northern light, help elevate mood whilst avoiding overheating. Earthy colours and a natural palette of materials are used to link spaces and create continuity and an atmosphere of calm and peace set within a busy London borough."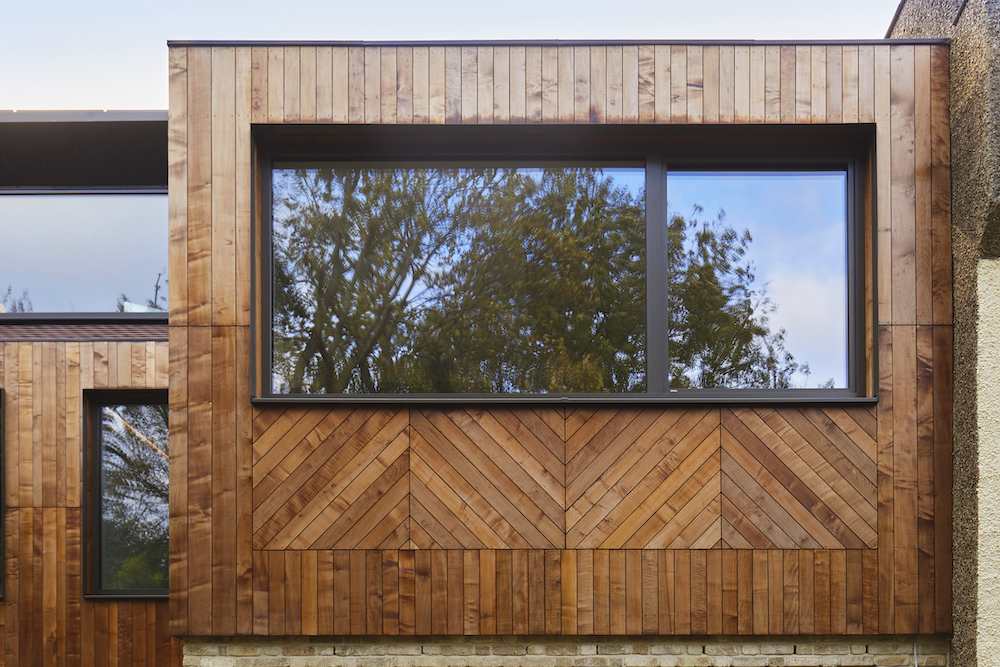 Thanks to Luke for sharing this exceptional and imaginative renovation. We love how it breathes new life into this house, showing the potential to transform existing buildings into modern, stylish energy-efficient homes.