November 10, 2022
The big reveal: we explain the annual gamble of sawing oak logs
After a year of accumulating an impressive stack of oak 'butts' (no sniggering), the saws are sharp, the weather has cooled and we're ready to start sawing some absolutely amazing oak logs.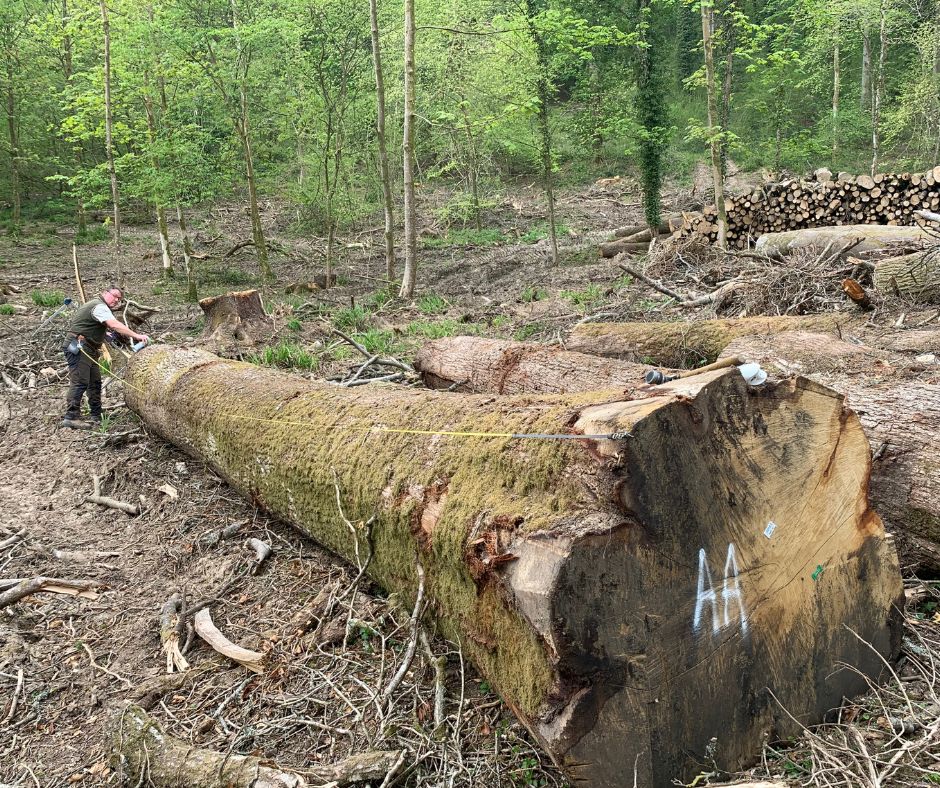 This is one of our favourite times of the year, but the sawing season can also be a bit of a lottery. Because, as Forrest Gump said: "you never know what you're gonna get'.
So how does the sawing process work? What are the pitfalls? And when will this wood be ready to buy? We will explain.
Let's talk about butts
When we say we're sawing logs, we're not just cutting any bit of tree. We're dealing with the  'butts', – the bottom of the tree that grows closest to the ground. This is often the most valuable part of the tree because branches don't usually grow low down, so the wood is mostly free of knots.
Over the past year, we've bought 4000m³ of oak logs from both English and French woodlands.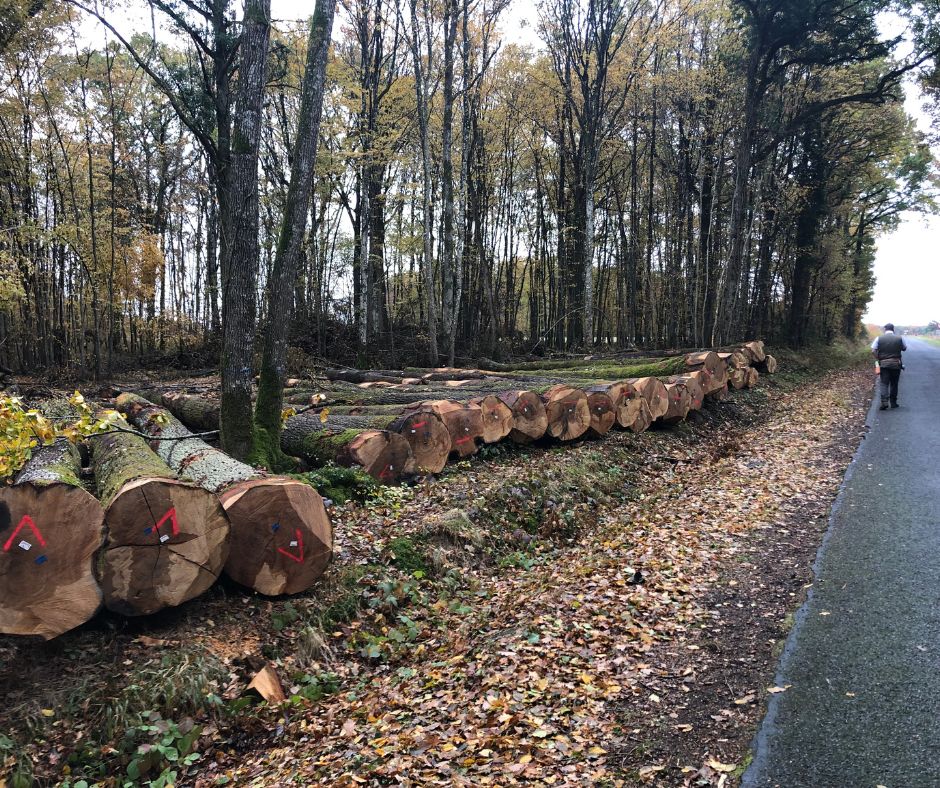 Out of that, around 1000m³ is good enough quality to cut into planks for furniture, flooring and joinery. The rest has been cut for structural oak beams and oak sleepers.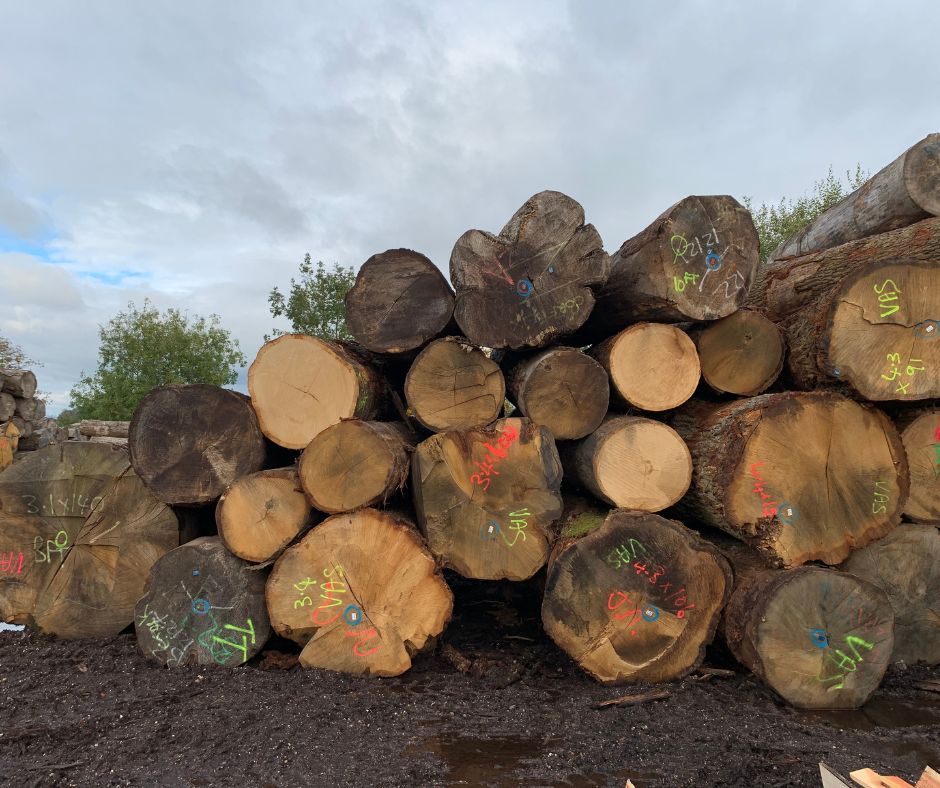 X-ray vision, please
Cutting oak logs is always a bit of a gamble. We pay for logs based on what we can see on the outside. Our log buyer does his best, but he doesn't yet have X-ray vision. So, he can only make an educated guess at what the wood will be like on the inside.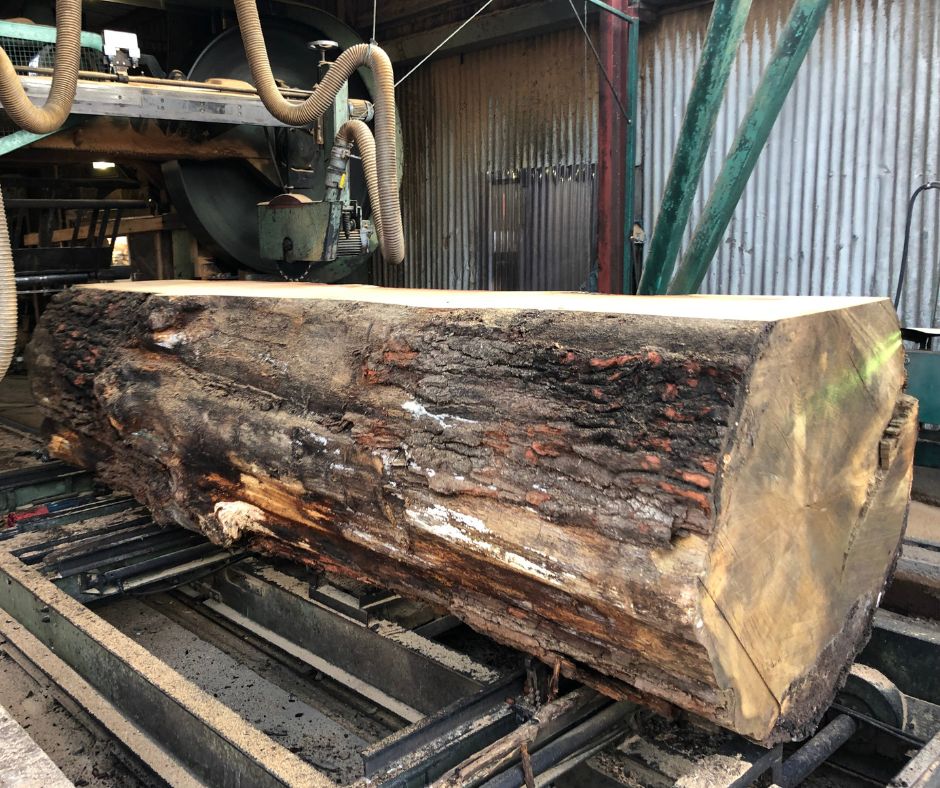 Obviously, we hope for beautiful, usable oak timber, but all sorts of nasties can be hidden inside. Wormholes, shakes (splits) and pieces of metal to name but a few. 
What's going under the saw
This year, we're particularly excited to be cutting a selection of 'AA' grade logs – a.k.a 'Absolutely Amazing' logs.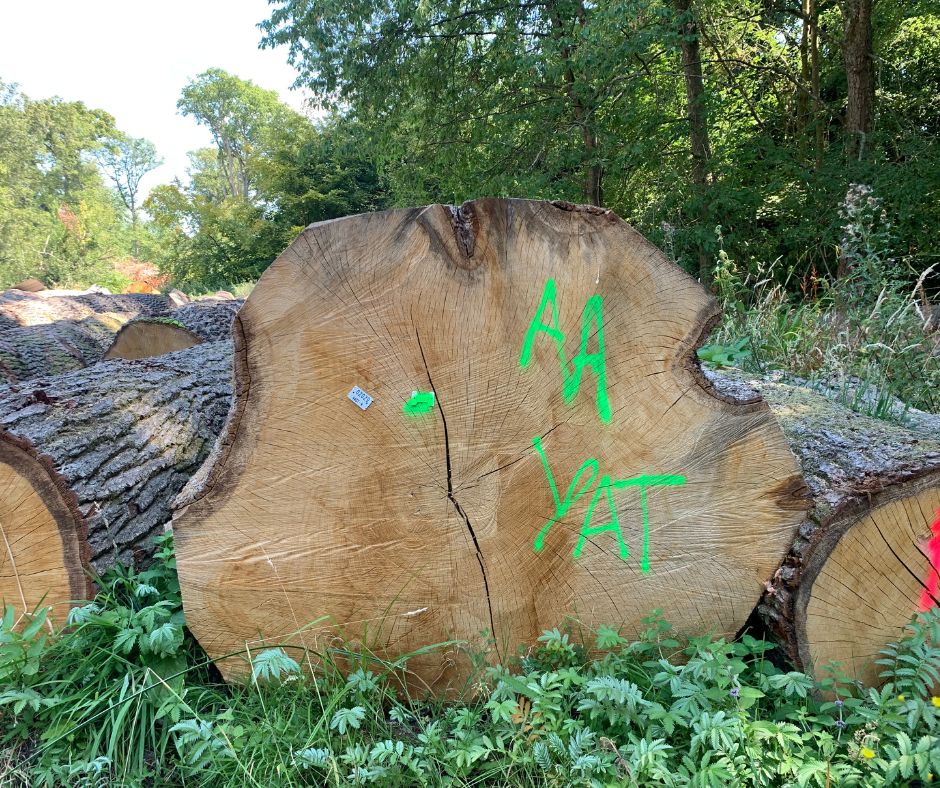 These beauties are impressively big and look spectacular.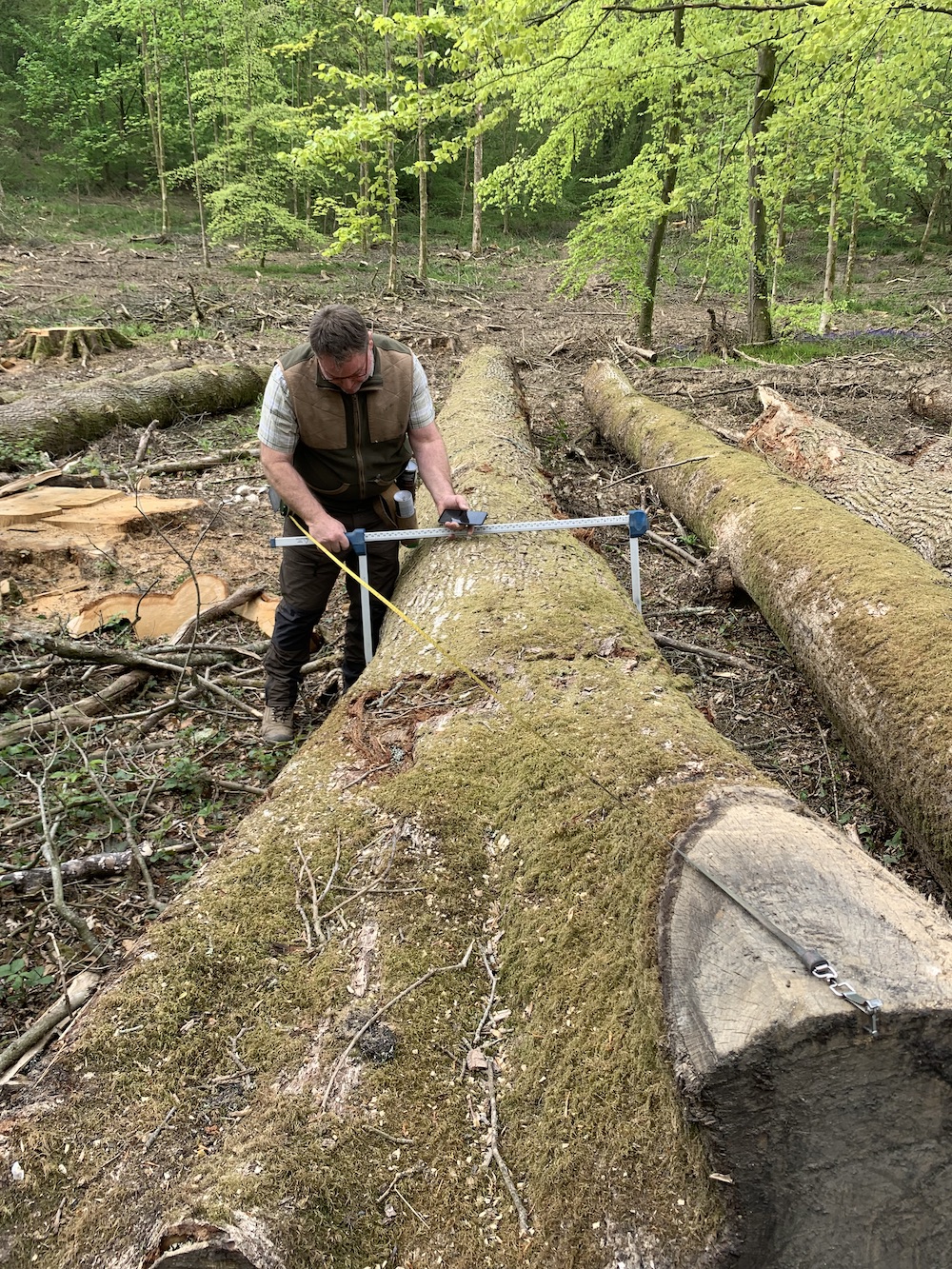 In fact, it's not an exaggeration to say that these are some of the best oak logs we've ever bought. 
Our 'AA' logs came from two woodlands. One on the West Dean estate near Chichester and the second on the Yattendon Estate near Newbury. These are predominantly broadleaf woodlands. And because they're well managed, the trees tend to grow straighter and have less issues on the inside.
When will these 'AA' logs be ready?
Good things come to those who wait – and you're looking at a year or so of waiting for these.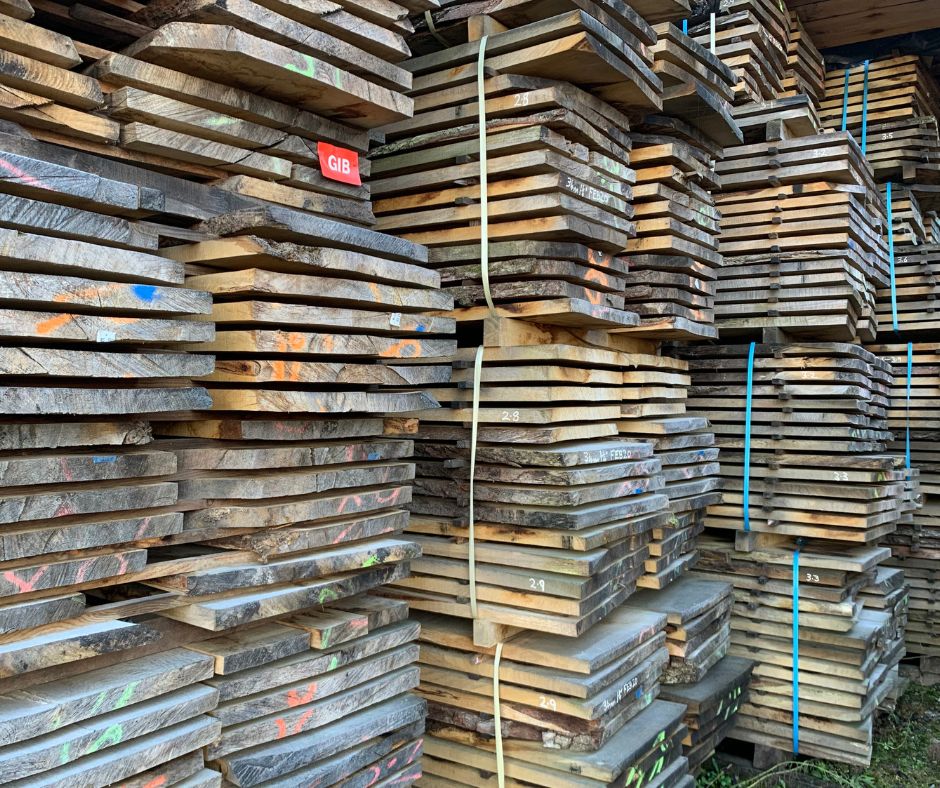 First of all, the oak planks we cut this winter will be naturally dried outside. We do this for the tried-and-tested rule of one year for each inch of thickness. After that, they'll be ready for kiln drying.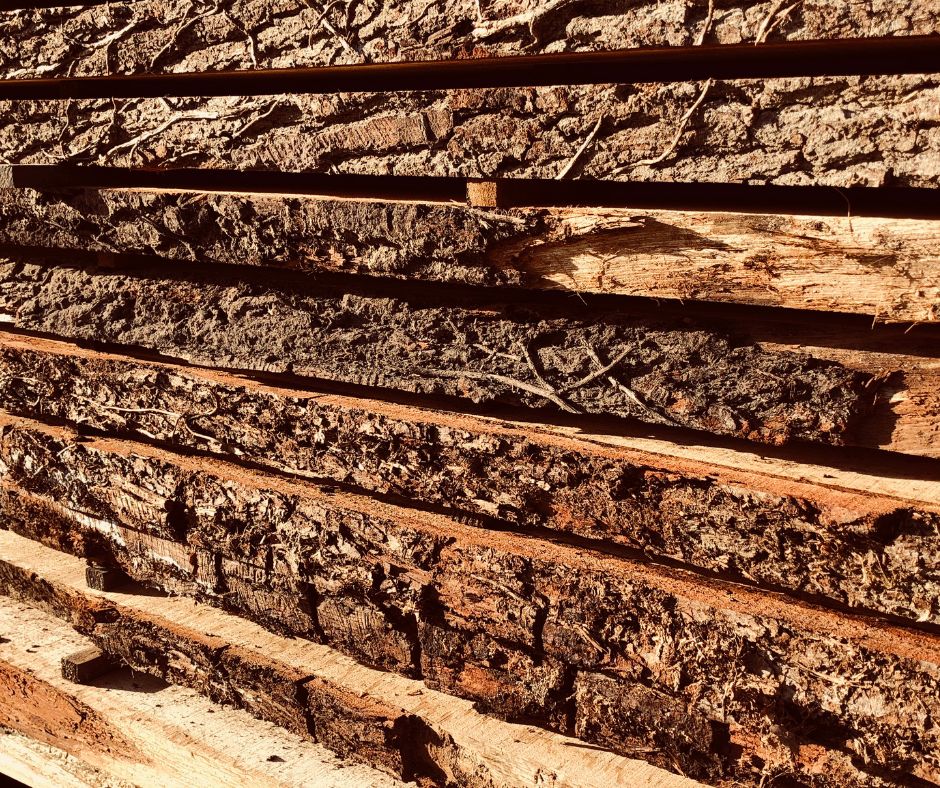 If you're interested in our AA logs for a future project, please give us a call.
The planks from these logs will be ready from 2024 onwards.