June 1, 2022
Wood backstories: Oak logs from West Dean 
Where's this wood from?
West Dean Estate in West Sussex.
In 1086 West Dean was listed in the Domesday Book as a manor with Hunting grounds. King Edward VII was a regular visitor. More recently the house and estate was home to the poet and surrealist art patron Edward James (1907-1984). 
Fortunately for us West Dean is also home to some beautiful broadleaf woodlands.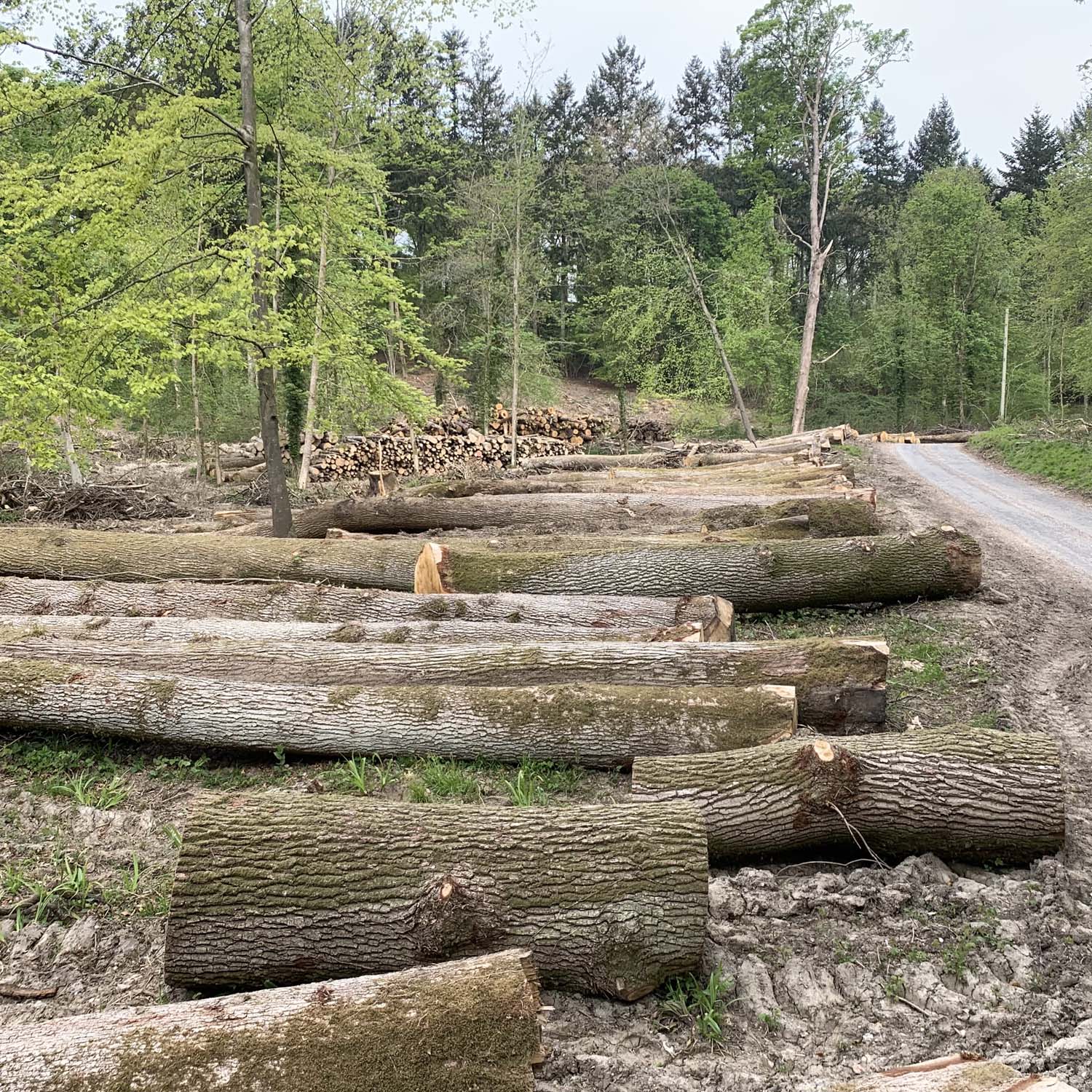 How far from the sawmill?
West Dean is located 90 miles from our Studley Sawmill. We always aim to buy our logs from within a 100-mile radius of our Wiltshire home.
What is it?
This is an exceptional parcel of 122 oak logs, making up 296 cubic metres. These really are some of the best English oak logs we have seen for some time.
Planted in 1854, the parcel includes nine logs that we call 'AA' because they are 'Absolutely Amazing'. These logs are big, long, straight and very clean for the first five metres or so.
The parcel also includes 31 planking 'butts' (no sniggering), plus 16 large straight trees with all the qualities we look out for.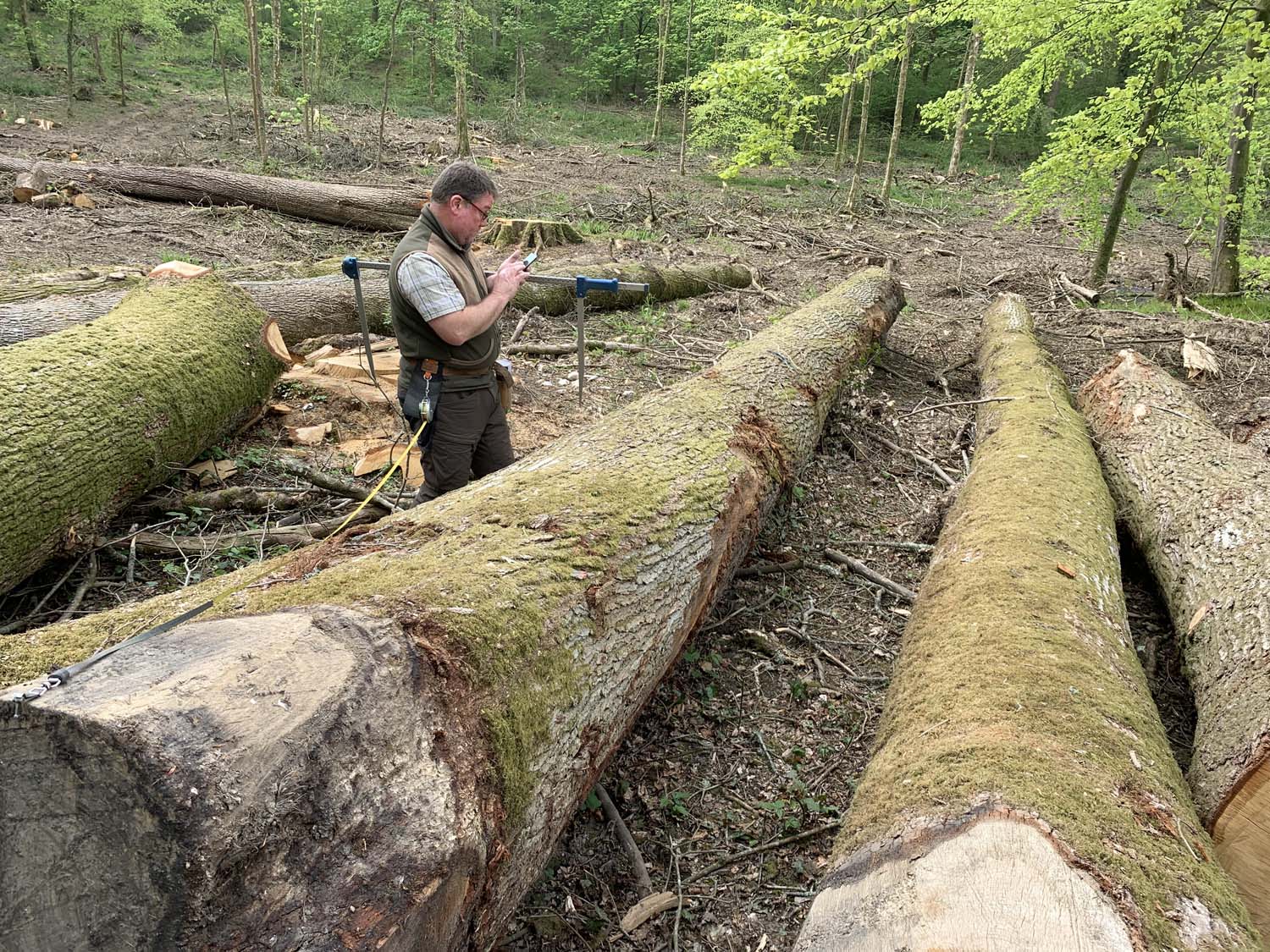 What makes it special?
When it comes to quality oak logs in the UK, these are a rarity. The woodlands have obviously been well managed, so  the trees have grown straight and without too many problems. 
What will it become?
The 'butts' of the best trees will be planked and dried for furniture and joinery.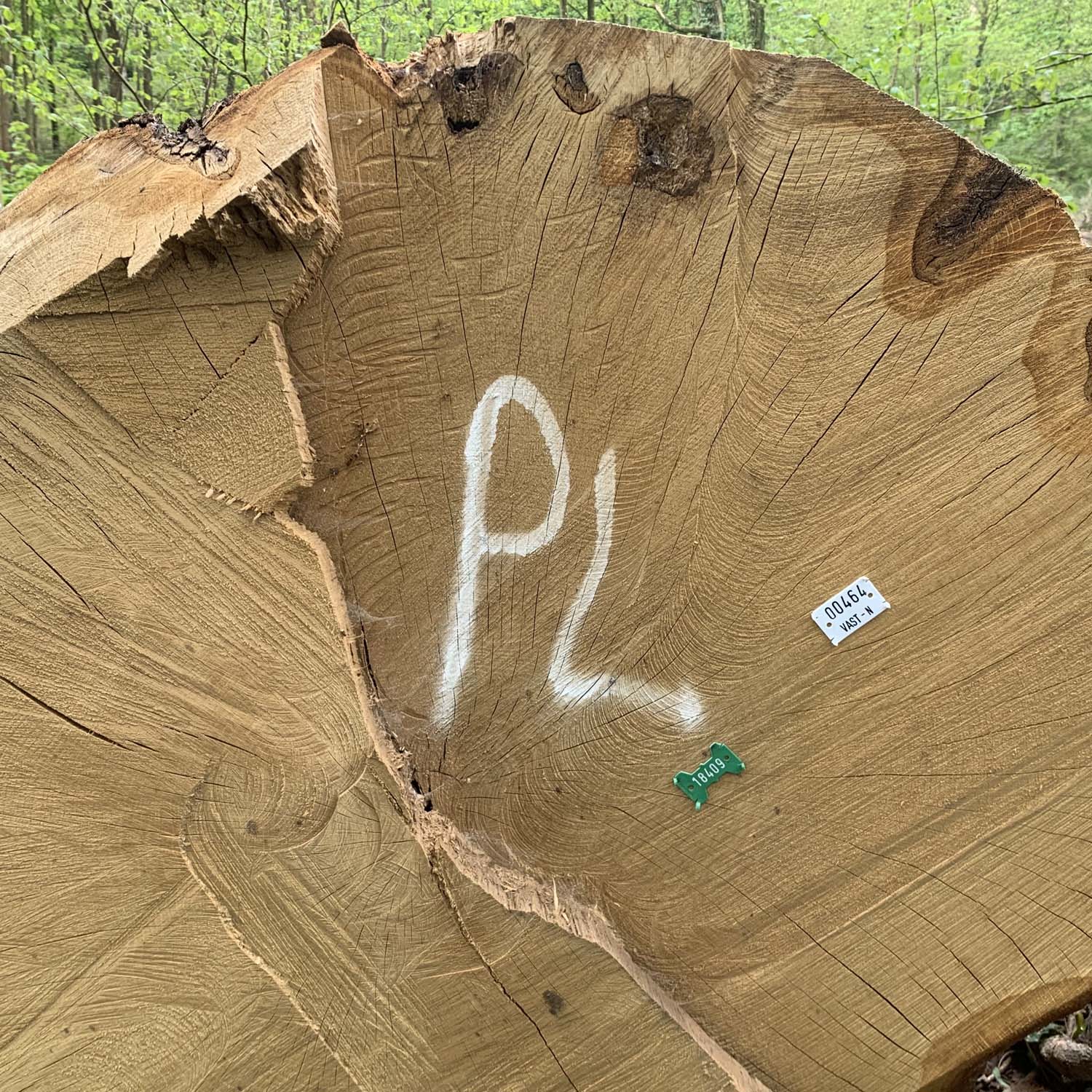 The knottier middle section of the trees are best suited to larger structural sections, while the knottiest top ends will become stunning oak floors.
We're not sure where the 'AA' logs will end up yet. But we have a few very special projects in mind.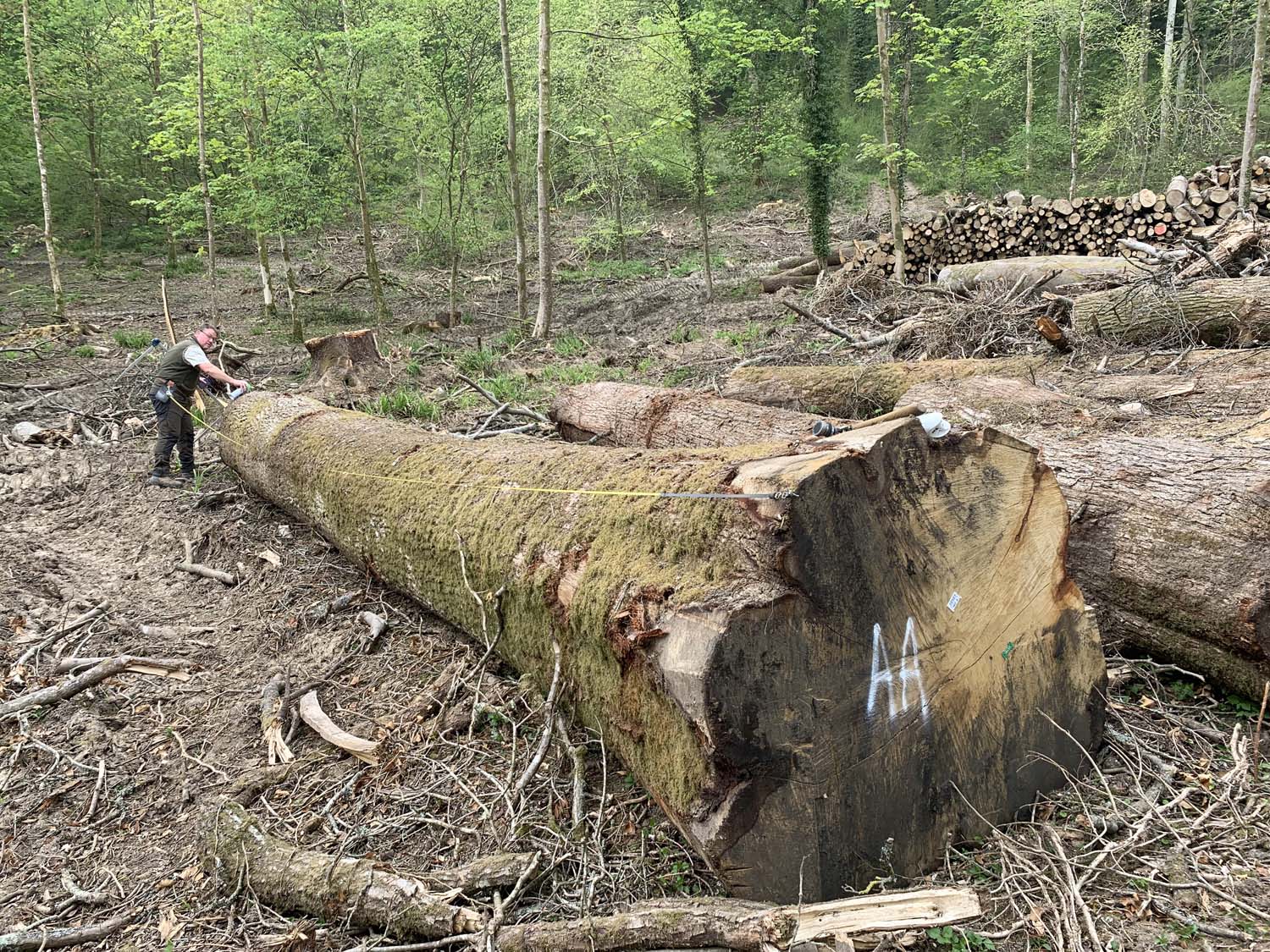 How long will it take?
Mature oak logs contain stresses and strains, so they benefit from a lie down before we cut them. 
We tend to keep the oak logs for at least six months and the planking butts for a few months longer. This way we have the best chance of producing flat and straight planks and beams. 
And after sawing, it'll be another year or two before the planks are dry and ready for sale. 
So, you can get your West Dean oak planks from 2024 onwards. Yes, we know this is some way off. But it wouldn't be right to rush a tree that's taken 168 years to grow.