November 7, 2022
ACAN Natural Materials Masterclass: Brimstone & Thermal modification
On 7 Nov, the Architects CAN Natural Materials group hosted a free webinar on using local timber.
The Natural Materials Masterclass on Specifying, Growing and Using UK Timber featured expert speakers including our MD Tom Barnes.  Read on for more about the speakers, and for Tom's slides from his talk on thermally modified timber.
About the speakers
🌿 Tab Binding – Timber Development UK
TDUK provides information and support on all things timber! From seed to saw, from forest to furniture, from product to post occupancy evaluation. Tab leads on education and engagement with a focus on future professionals across the UK who are studying any built environment subject – by encouraging, enthusing and educating on how to use timber wisely and effectively.
🌿 Kath Giles – Evolving Forests
Currently studying MSc Green Building at the Centre for Alternative Technology. Kath has over 10 years' experience in sustainability and a background in horticulture having studied at Schumacher College.
🌿 Tom Barnes – Vastern Timber
Vastern Timber manufactures oak beams, timber cladding and hardwood flooring. Vastern specialise in British grown timbers, including English oak, sweet chestnut, ash, sycamore and larch. Vastern Timber is the largest hardwood saw-milling company in the UK. It's Vastern's mission to encourage more use of British timber. In 2016, Vastern launched Brimstone, an innovative range of thermally modified British timber, that offers a sustainable and economical alternative to imported hardwoods.
🌿 Matt Stevenson – Ecosystems Technologies
Ecosystems Technologies Limited is an innovative PropTech company, led by experienced sector professionals and dedicated to digital transformation in the construction industry, applied innovation in timber technology and the democratisation of sustainable, healthy building solutions. Founder Matt Stevenson is a recognised industry leader in digital construction technology and low carbon building designs, having previously founded and developed early industry pioneer Carbon Dynamic.
🌿 Neil Sutherland – MAKAR
MAKAR Ltd is an architect-led design, manufacture and construction company, established in 2002. MAKAR exist to design and deliver healthy, comfortable, beautiful and low-energy homes. MAKAR only use environmentally friendly building materials, including Scottish-grown timber. MAKAR use innovative off-site construction methods, which, given the significant and tangible environmental benefits, and are now widely recognised as the future of new housing.
Who Are Architects CAN?
ACAN is a network of individuals within architecture and related built environment professions taking action to address the twin crises of climate and ecological breakdown.
Find out more at
architectscan.org / instagram / twitter / youtube
—
Tom's presentation on
Brimstone Thermally Modified Timber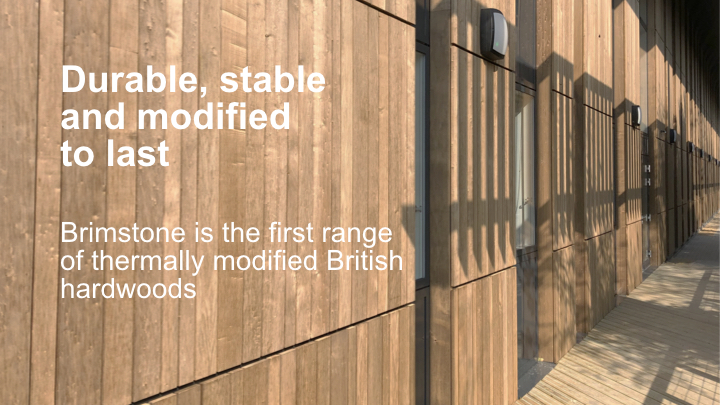 Brimstone is a beautiful range of thermally modified British wood for cladding, decking and joinery.
Thermal modification can make wood from a 40 – 70 yr tree behave like that from a 200 – 400 yr old tree…  and better… without the use of toxic chemicals
There's a growing desire for more wood, and we can't use more slow grown timber. But faster grown wood is often lacking desired characteristics – such as durability outdoors.  Chemical regulations make some treatments problematic. Thermal modification is toxin free.
The capacity of our plant is around 1000M3 per year. That's equivalent of 31K m2 of cladding.
And we have plans to install another.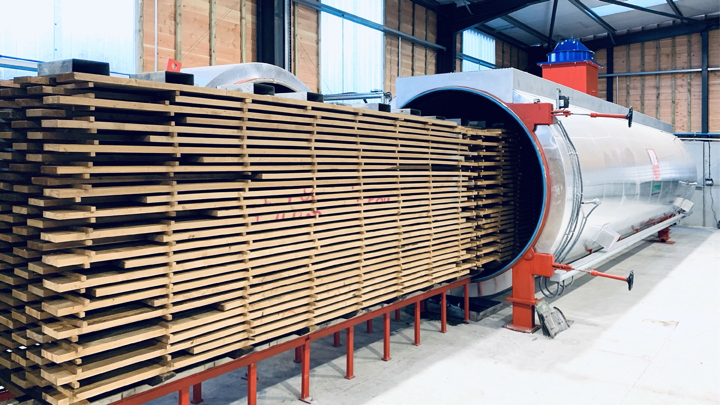 All Brimstone is produced from British grown timber.

 

It has Class 1 durability

50%+ improvement in dimensional stability

Only heat & steam is used in the process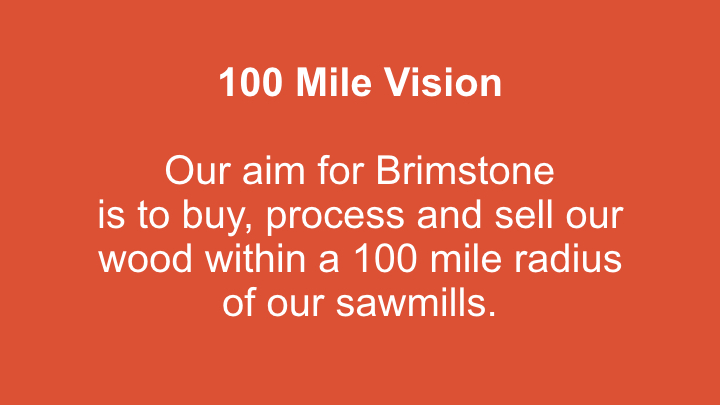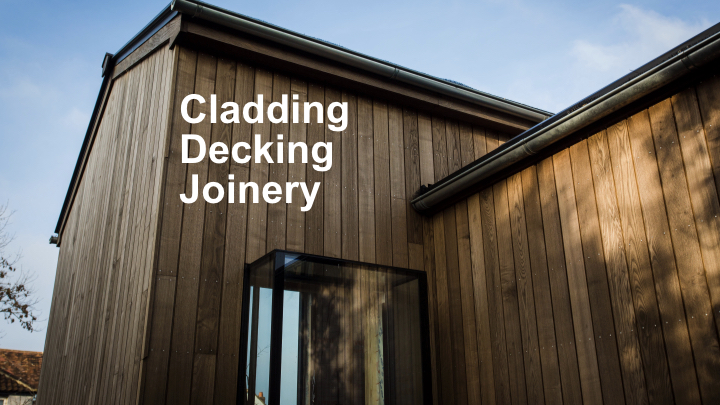 Brimstone Environmental Product Declaration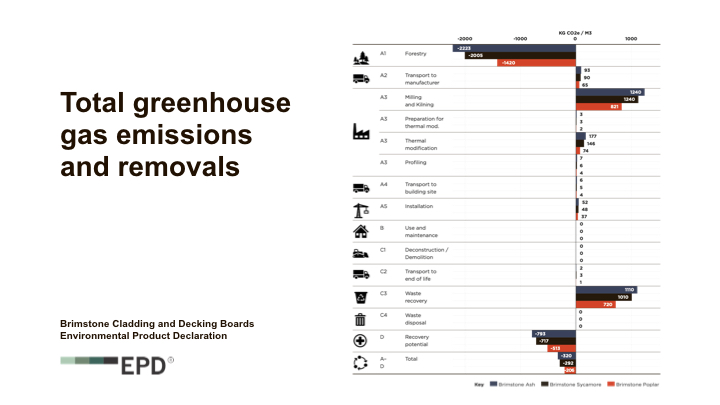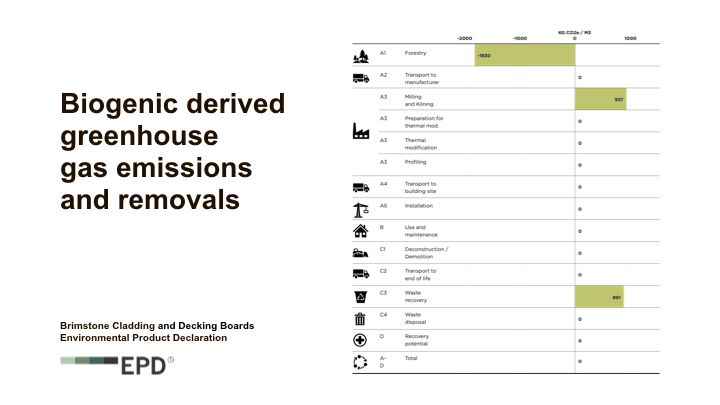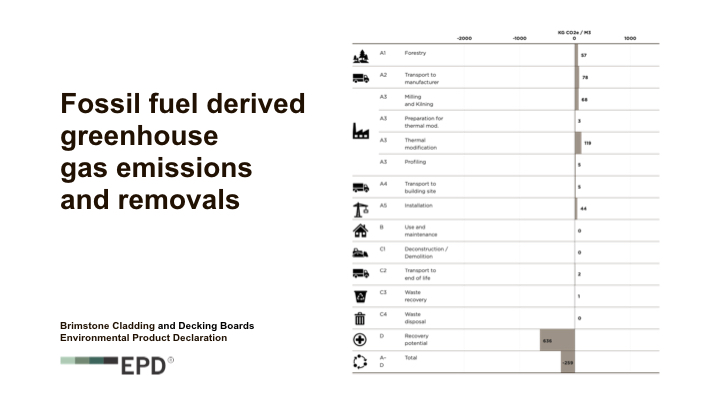 Since producing our EPD we have ceased exporting to France, saving many road miles.
We are in the process of installing solar to cover a proportion of the energy needed plus renewables from grid.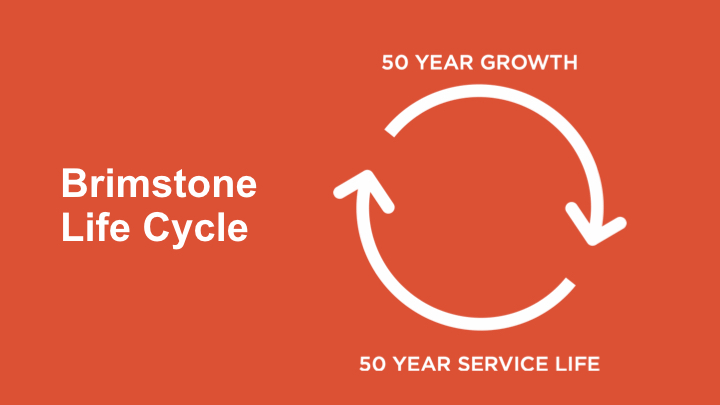 More information at BrimstoneWood.co.uk