The 'Amity' Seat, English Oak and a workshop tour
We have followed some very special English oak all the way from the forest to the finished product.
The latest chapter in the story is this elegant oak bench from luxury outdoor furniture makers Gaze Burvill.  The 'Amity seat' was expertly crafted by the team at their workshop. This limited edition bench will be made using some of the AA oak from West Dean, and each purchase will help fund Action Oak's vital work.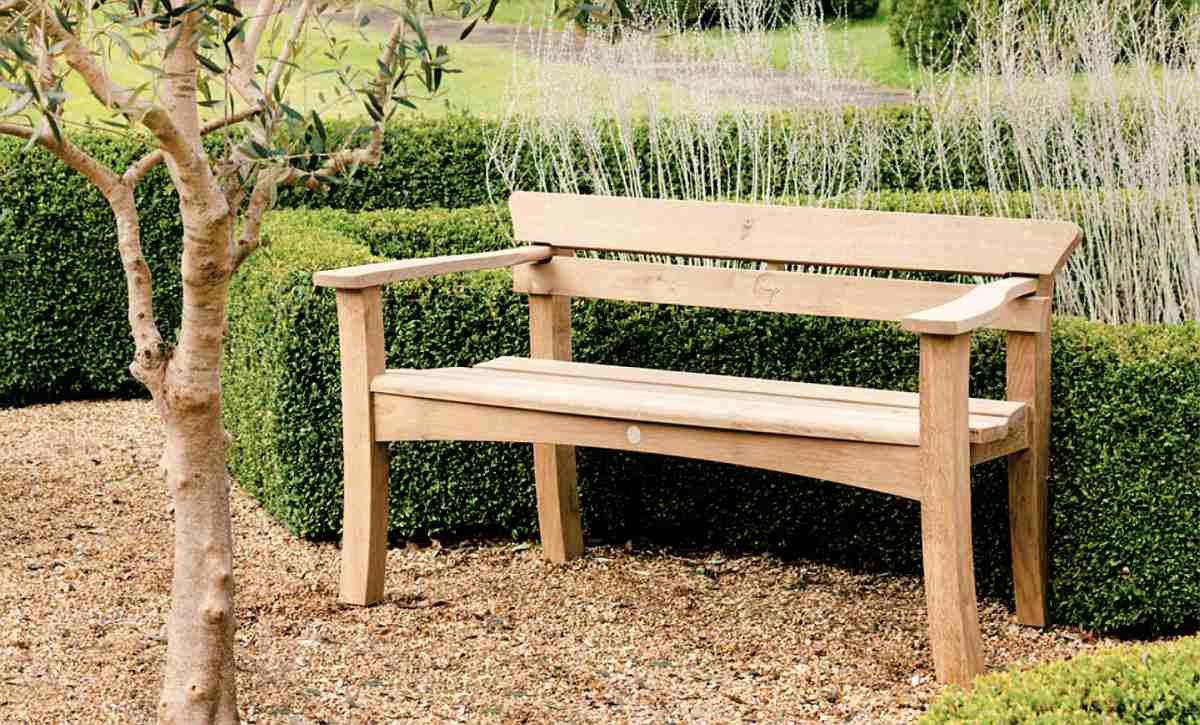 This new, limited edition piece was designed to celebrate Gaze Burvill's 30th anniversary, and it is made entirely of oak from well-managed British woodlands.
For each of the first 100 seats sold, Gaze Burvill is donating £100 to Action Oak, an important initiative to protect Britain's native oak trees from disease through scientific research. These special edition seats feature the Action Oak oak motif carved into the lower back slat.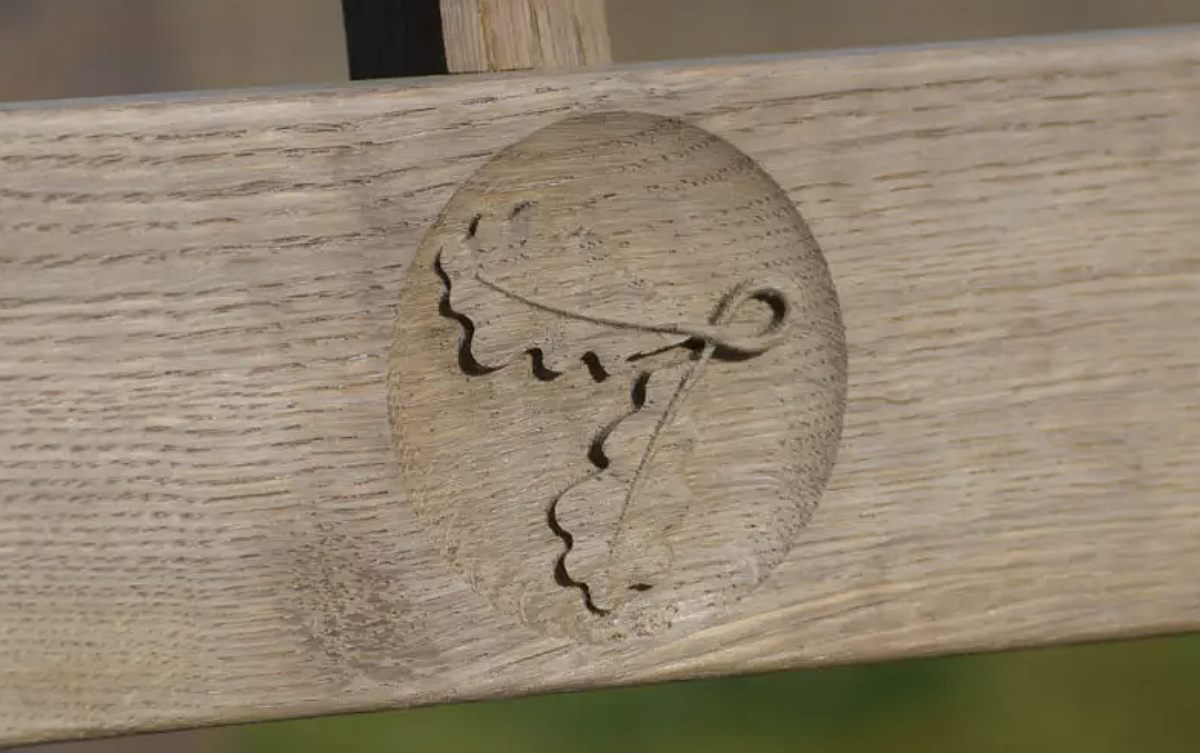 The team at Gaze Burvill have used ingenious carpentry techniques for this special piece.
"While the true beauty of Amity can be seen on the outside, the ingenious innovation lies hidden within in the form of the 'fox wedge' Requiring expert knowledge of wood and highly complex technical machining, the fox wedge is a master craftsman's joint due to its inherent strength and water resistance.
Traditionally the fox wedge joint is made by hand by extremely skilled master craftsmen. It needs to be highly accurate to work and to our knowledge we are the only people using this in manufacture of outdoor furniture."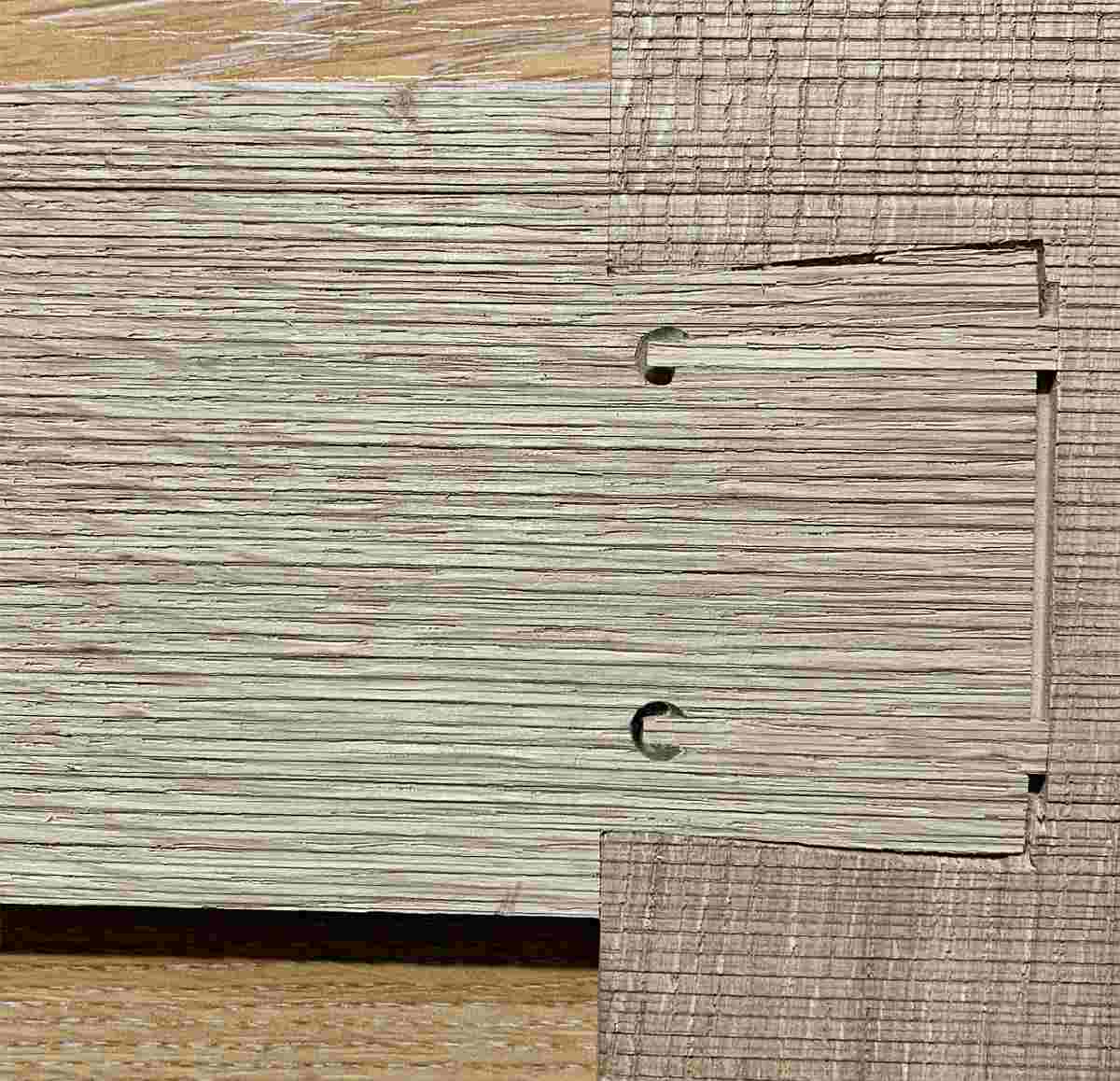 The Amity Seat has been shortlisted for both a Design Guild Mark Award and the RHS Chelsea Sustainable Product of the Year Award 2023.
We're delighted to supply oak for these very special benches, and we'd like to thank the team for inviting us to join them and a group of makers and timber industry representatives to the Gaze Burvill workshop for a recent tour in support of Action Oak.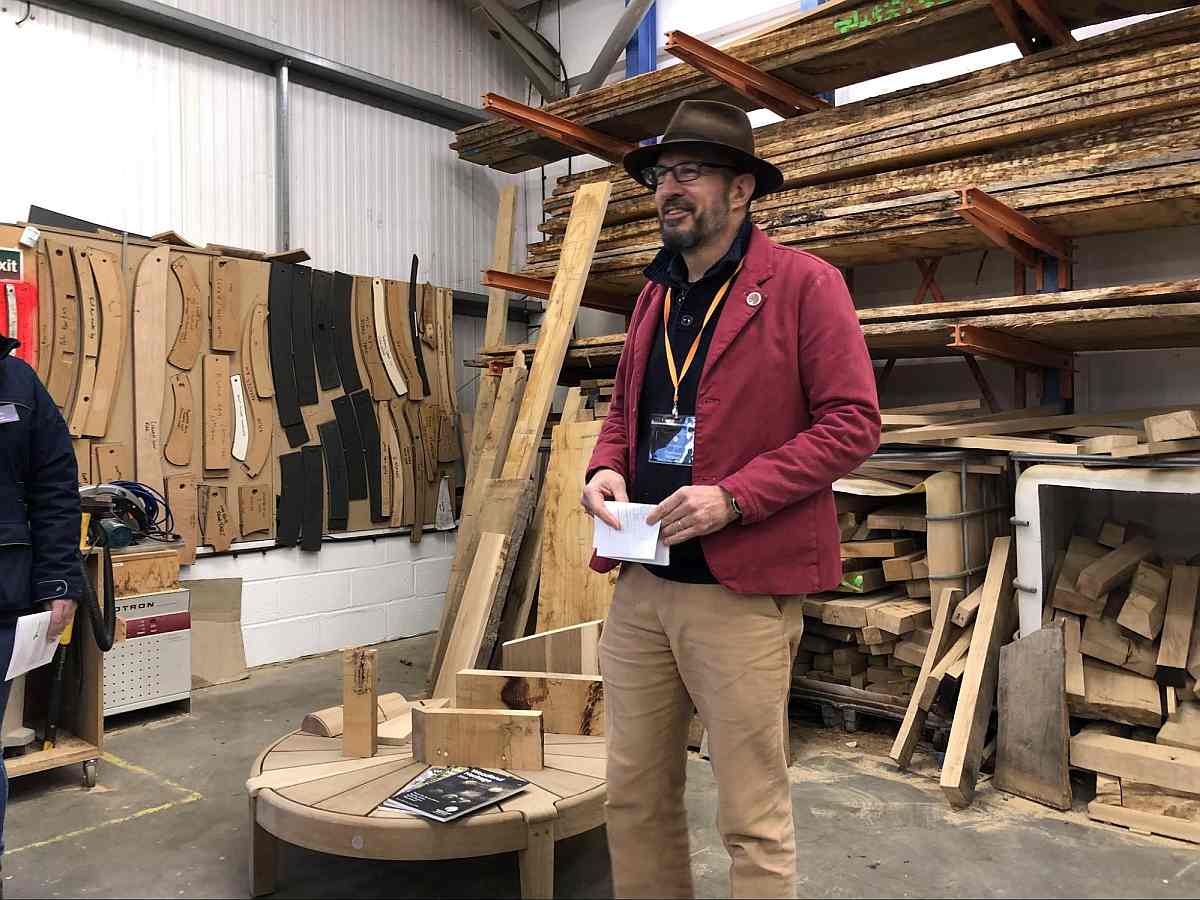 These 'Absolutely Amazing' AA grade oak logs from estates in southern England were quarter cut at our Studley Sawmills earlier this year.  We were delighted to welcome Simon and the team and show them around the sawmill. 
For more about the Amity Seat, and how to order, please visit Gaze Burvill.
Action Oak work to protect these iconic trees for future generations. Learn more at Action Oak
Find out more about this special using the links below: