Pippy English oak transformed into stunning statement table
We've really enjoyed watching Callum at the Winchester Furniture Company making this huge live edge oak table. 
He used some spectacular pippy oak from our sawmills and shared the ongoing journey of its creation on social media. We were hooked.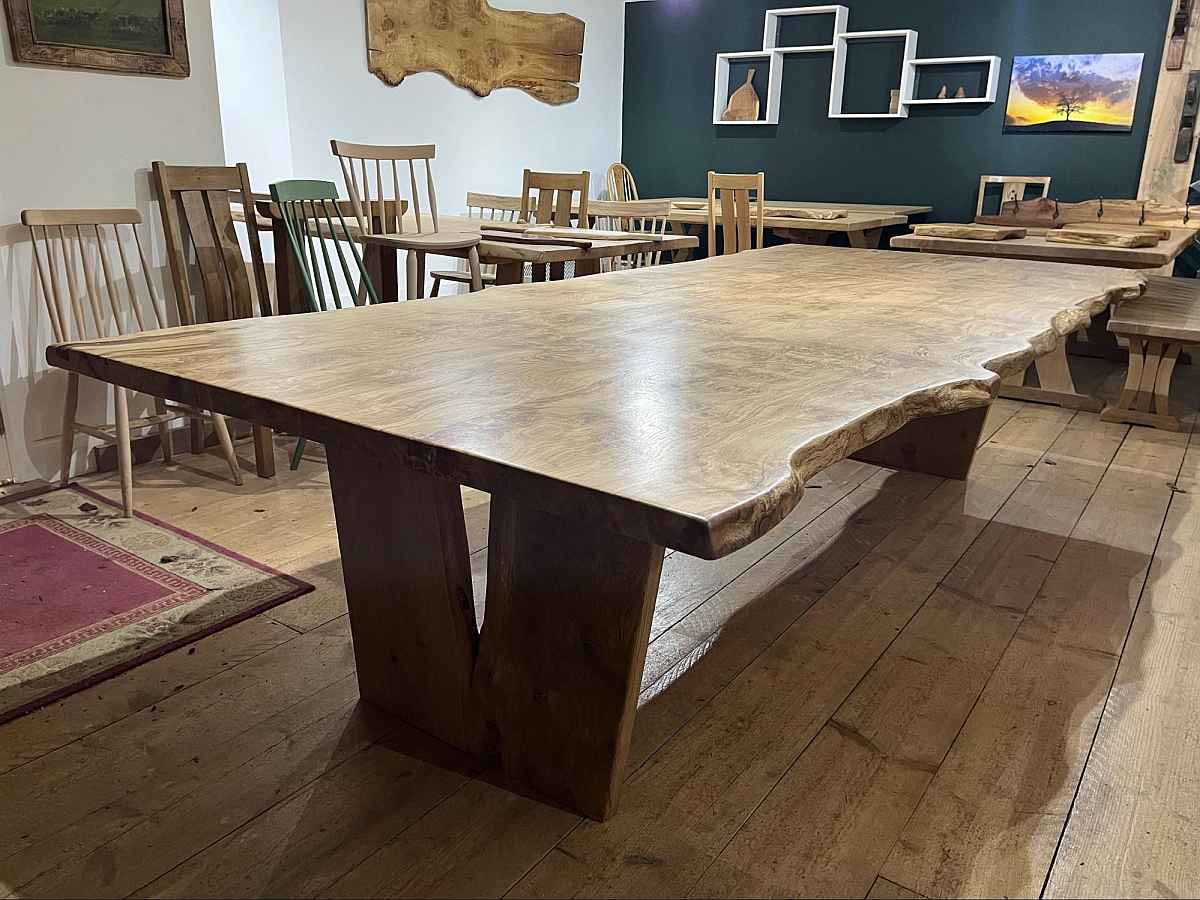 Making furniture that lasts
Callum handcrafts offbeat, contemporary pieces of furniture at his Winchester workshop. For him, it's a labour of love. Or as he put it: "Handmade furniture is an investment that can last a lifetime – and longer".
When it comes to choosing materials, Callum is picky (and rightly so). He only uses carefully selected solid timber for his projects. In this case, it was some wonderfully characterful brown pippy English oak.
What is pippy oak?
Pippy oak is formed when dormant buds on the oak are gradually incorporated into the trunk as the tree grows. It's a natural characteristic valued by carpenters for its beauty. And when you see this table, you can't help but agree.
Putting it all together
So how did Callum go about making this incredible piece of furniture? Following the form of the oak, he created some chunky table legs. These were designed to support a 3m by 1.2m table top, made up of several 3m long sections of pippy oak, expertly joined in his workshop.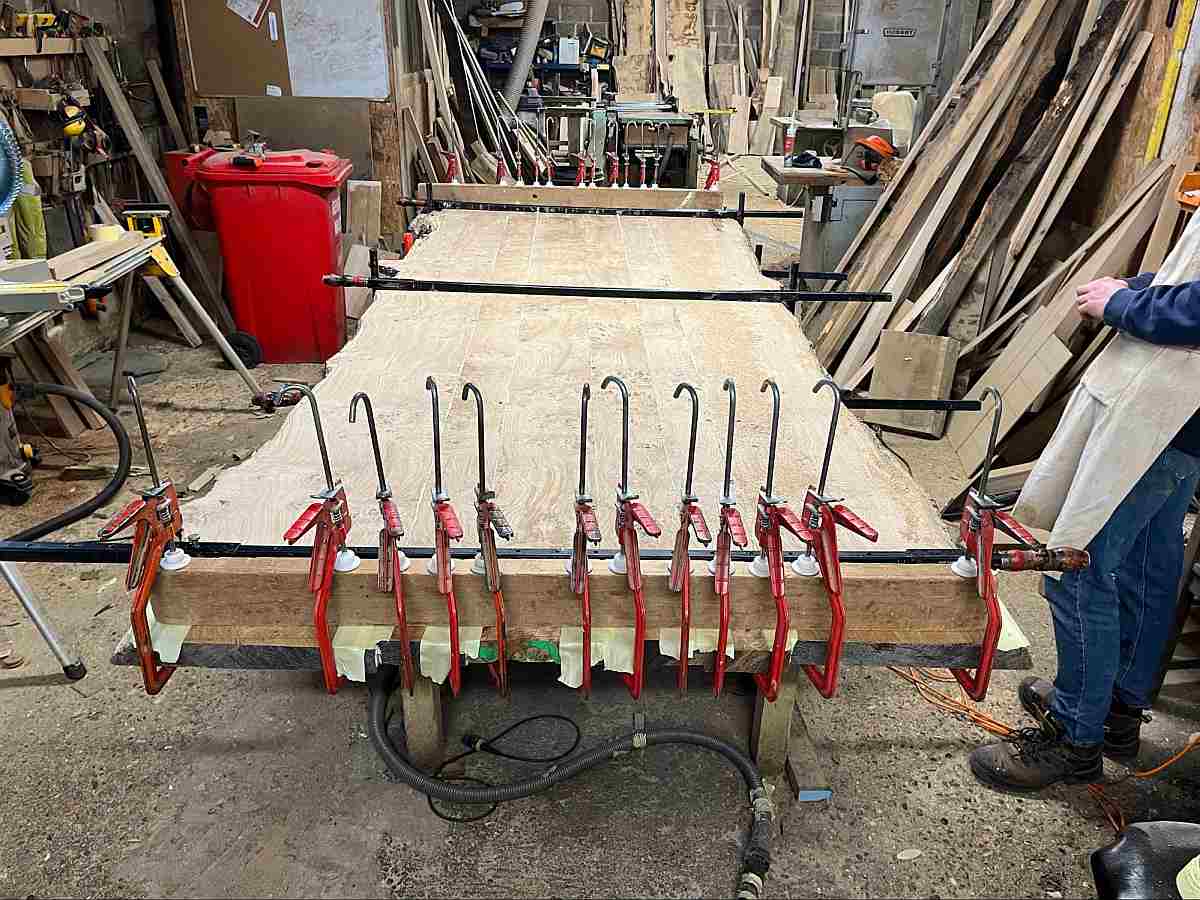 The live edges of the oak were hand-finished to perfection. After hours of sanding, Callum completed the project with Liberon Finishing oil, followed by three coats of matt lacquer.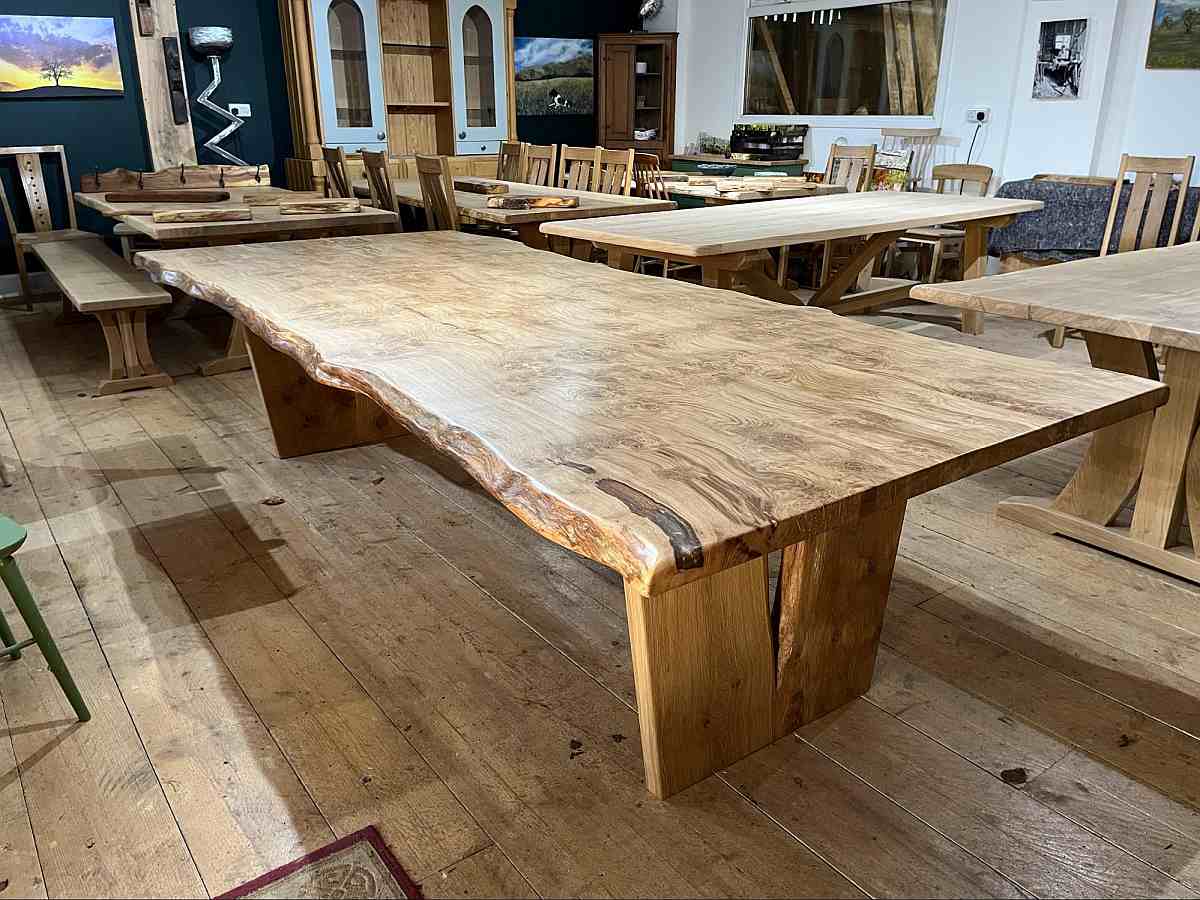 The final piece is beautiful. The attention to detail, careful use of materials and the sheer size make it something very special. 
If you've got your eye on this table, or fancy something similar, you can visit the Winchester Furniture Company for more information.
Alternatively, if you're inspired to kick off your own project, head over to our 'sawn timber' page to see what wood is available. You'll find a wide range of large oak planks, including a selection of spectacular pippy oak.