Hillside garage conversion, with Brimstone Sycamore cladding
This stunning two bedroom property was created by thoughtful conversion of a 1970s split level garage block. It's an inspiring example of repurposing an existing building to create valuable new living space, without the economic and environmental costs of demolition and rebuilding. 
The building is clad with Brimstone sycamore. The owners wanted timber cladding with a crisp, knot free appearance, that would weather well on their exposed south-west facing site, and that would be very durable. After visiting Vastern Timber, they chose Brimstone Sycamore – a locally grown, thermally-modified timber cladding that is attractive, durable, and weather resistant.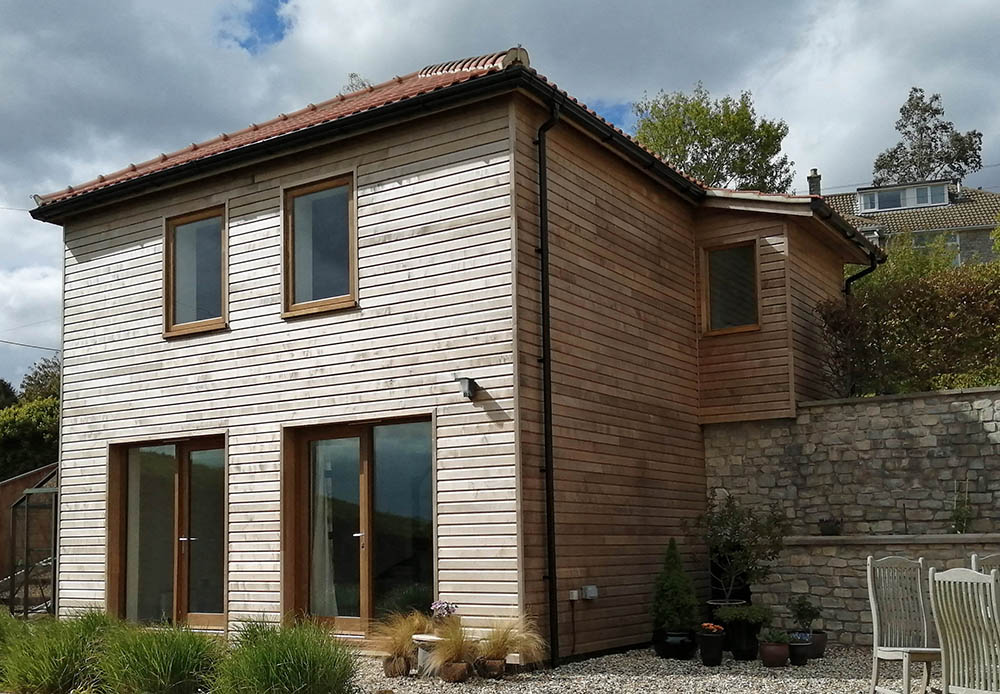 The owner explained that the garage is built into the sloping ground. "It had a games room on the lower level with a double garage above. We obtained planning permission to convert the upstairs garage into 2 bedrooms and construct an integral single garage."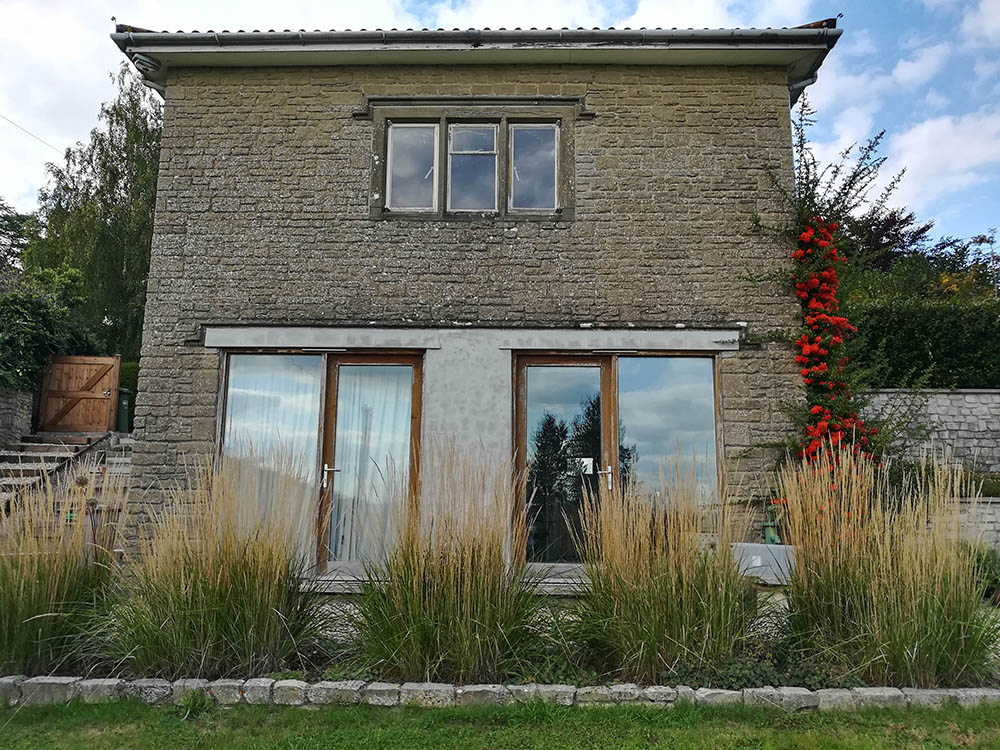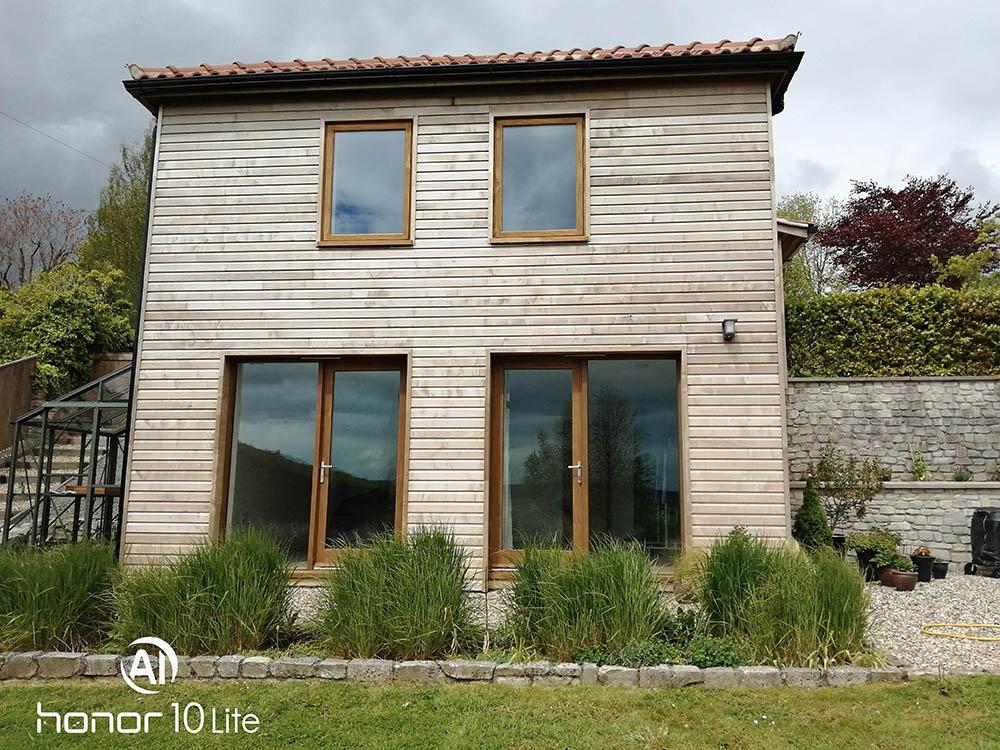 Insulation and cladding were added to the concrete building, maximising the internal space by applying them to the exterior of the existing walls.
The Brimstone sycamore cladding transformed the character of the building. It's a timber cladding made of locally-grown, thermally-modified sycamore. Sycamore is abundant in the UK, but not widely used in construction. The thermal modification process involves carefully heating the wood in controlled conditions, resulting in a stable and durable material, which is ideal for cladding.
The roof was re-tiled with clay pantiles to match the existing main house. "We used Accoya for the windows and doors themselves supplied and stained by the joinery company (Dokic Joinery) to give a contrasting detail around these openings. "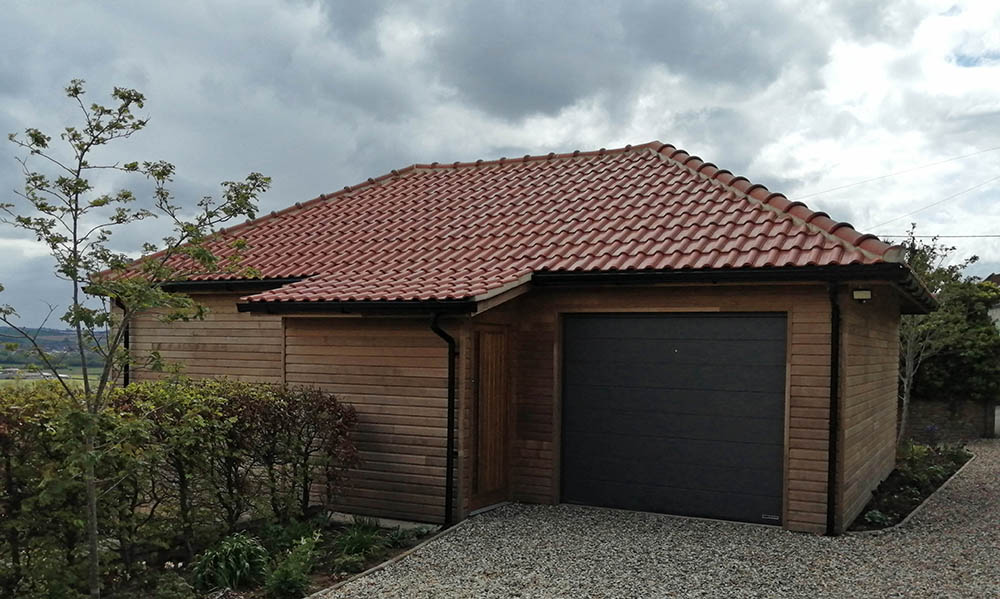 "The builder we used, Cookie of Midford, made an excellent job of the whole conversion and paid particular attention to the cladding installation, religiously following your advice to predrill and use stainless steel nails and not to use a nail gun so as to minimise the possibility of splitting. This was sound advice and we only had one board split on the whole job." said the owner.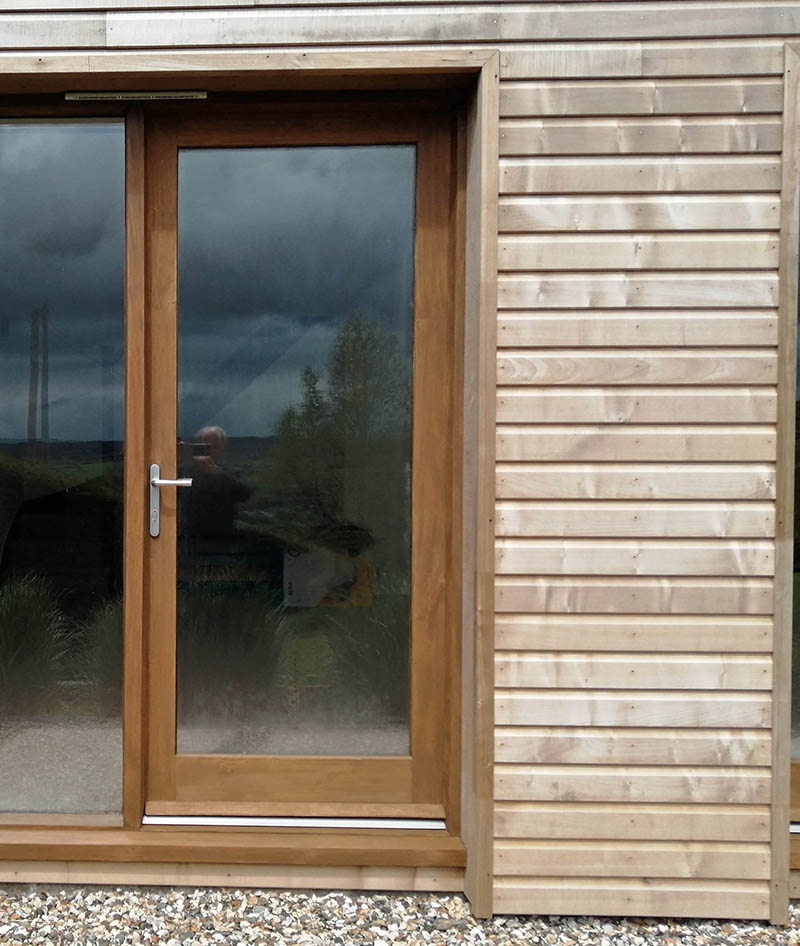 "Once the project was complete, we had a new upper storey 9 mts x 6mts with an internal staircase linking the 2 floors, and a new entrance lobby. We are very pleased with the end result which has had favourable comments from our neighbours."
We'd like to thank the owners for sharing the story of this clever conversion, and allowing us to share these photos.