January 2022 News from the Sawmill
Happy New Year from all of us at Vastern. As we stand at the beginning of 2022, we've got lots to share with you.
Discover how we're transforming locally-grown woods into durable 'Brimstone' and how it's being used on the first 'net zero' McDonalds. Check out the latest from our Future Trees Trust Sycamore research, and news of a new forest school project for young people in Somerset. Plus, you may be interested in the campaign for more trees in national parks too.
Let's go…
THE 'MAGIC' BEGINS AT OUR THERMAL MODIFICATION PLANT
"Thanks to the magic of thermal modification we're now transforming fast-growing, locally sourced woods – like poplar, sycamore and ash – into a durable and beautiful timber cladding," says our MD Tom.
Last month, at our brand new on-site modification plant, we produced the first batches of Brimstone made entirely in the UK. It's very exciting to bring the whole process in-house so we can keep reducing the carbon footprint of making Brimstone.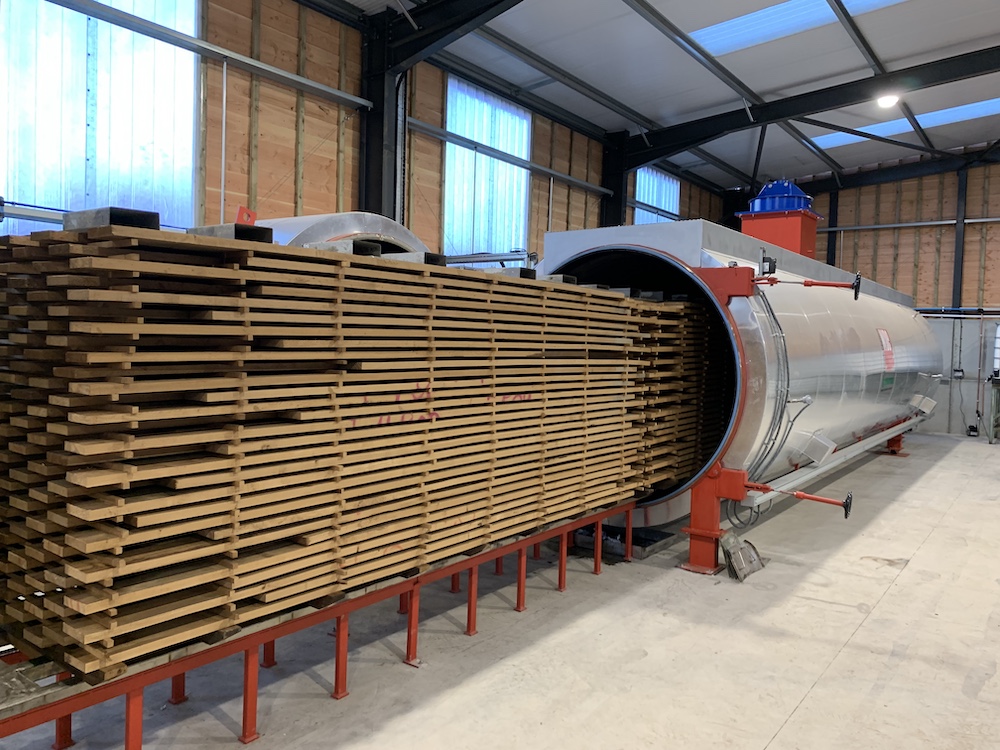 Brimstone on the first "Net Zero" McDonald's
"Vastern and McDonald's?", we hear you ask. Yep, it's a surprising, but positive combination. We're pleased to have supplied the timber cladding for the first UK McDonald's built in the Green Building Council 'net zero' framework. Though views on the sustainability of multinational fast food chains may vary, we do think it's encouraging to see a McDonald's restaurant built to this environmental standard.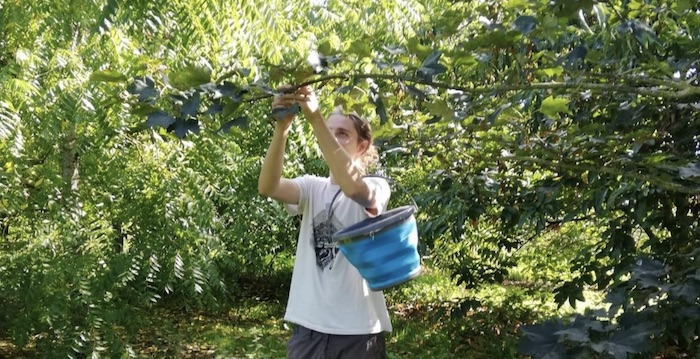 THE FUTURE TREES TRUST SYCAMORE PROJECT
Good news: the demand for sycamore is expected to rise over the next few years. And the Future Trees Trust is working to make sure the next generation of trees deliver all the benefits that they possibly can.
Right now there are three 'clonal seed orchards' for sycamore in the UK, and the FTT are working to identify the best individual trees here. Doing this means the weaker trees can be removed, so the next generation of sycamore can really flourish.
Tom said "We're delighted to continue our sponsorship of the Future Trees Trust Sycamore Seed trials. Seeing how they carried out the seed harvesting phase was fascinating, and we're following the next stages of this important research work with interest."
To see the first year's project report, visit www.futuretrees.org/sycamore/
PROJECT GROW BEGINS THIS SPRING
We're delighted to be supporting the Shared Earth Learning Forest School in Frome.
This amazing charity is helping children who are struggling in mainstream education. By exploring and engaging with nature, young people in the area are benefiting from new-found confidence and a boost in communication skills.
Here's the response from the school so far:
"Thanks to a generous £5000 donation from Vastern Timber, we can do more to support young people" said Alex Hart, co-director of Shared Earth Learning. 'Project Grow' will support 16-18 year olds, offering horticultural training in a new outdoor learning programme. "After working for a long time with younger teens, we can see the need to extend our offer to those over the age of 16, and we will begin offering support to this age group in 2022."
PODCAST OF THE MONTH: Tree Radicals ep.15 "Make Trouble, Question Everything"
Fellow tree lovers, this is for you. In this episode of the Tree Radicals, Jez Ralph talks to Guy Singh Watson, founder of Riverford organic. They discuss the importance of embracing complexity, our disconnection with where food really comes from, and the desperate need for legislation in creating meaningful change.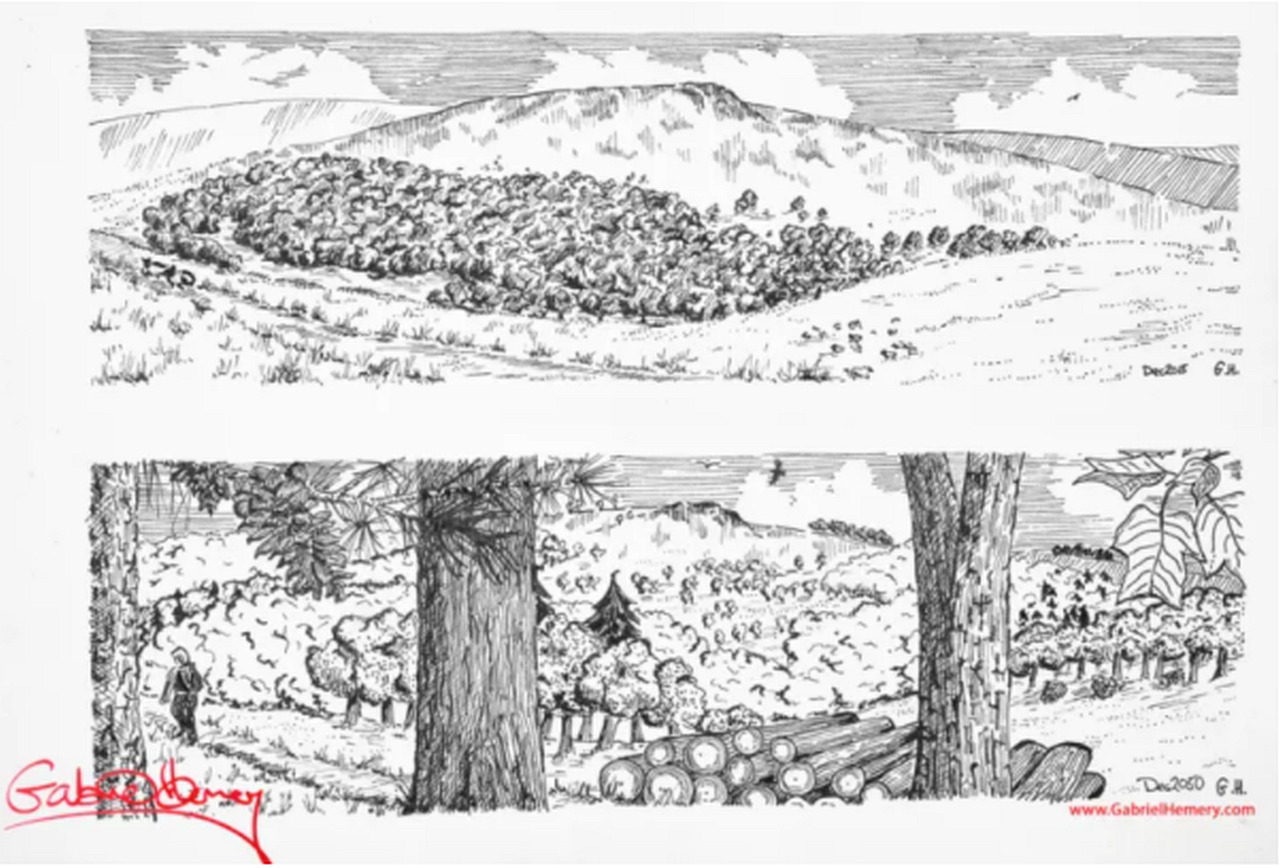 WE NEED MORE TREES IN NATIONAL PARKS
Did you know there is less woodland cover in the Yorkshire Dales than in London?
According to Dr Gabriel Hemery, author and silvologist: "We have become conditioned to thinking that the barren hills and big vistas are natural – they are not. Isolated, contorted trees struggling to survive on hillsides are not a sign of wilderness, but a sign of declining naturalness".
In a recent blog post supporting the petition for wilder national parks, Dr Hemery sketched out a vision for a valley in Dartmoor. Do check it out.
SIGN THIS PETITION
There seems to be a lot of petitions these days, but this is an important one. This is telling UK government leaders that we want to see our national parks teeming with wildlife. You can join the campaign for wilder national parks here.