November 29, 2021
Proud supporters of Shared Earth Forest School
Vastern Timber is proud to announce our support for 'Project Grow,' from Shared Earth learning forest school. We asked Shared Earth Learning to tell us more about the project. 
"Thanks to a generous £5000 donation from Vastern Timber, we can do more to support young people, and nurture a love of nature," said Alex Hart, co-director of Shared Earth Learning forest school. 
"'Project Grow' will support 16-18 year olds." said co-director Sam O'Malley. "After working for a long time with younger teens, we can see the need to extend our offer to those over the age of 16. Our sessions aim to connect young people with the natural world. They'll learn how to sow seeds and nurture plants, to grow their own food and understand the importance of ecological sustainability."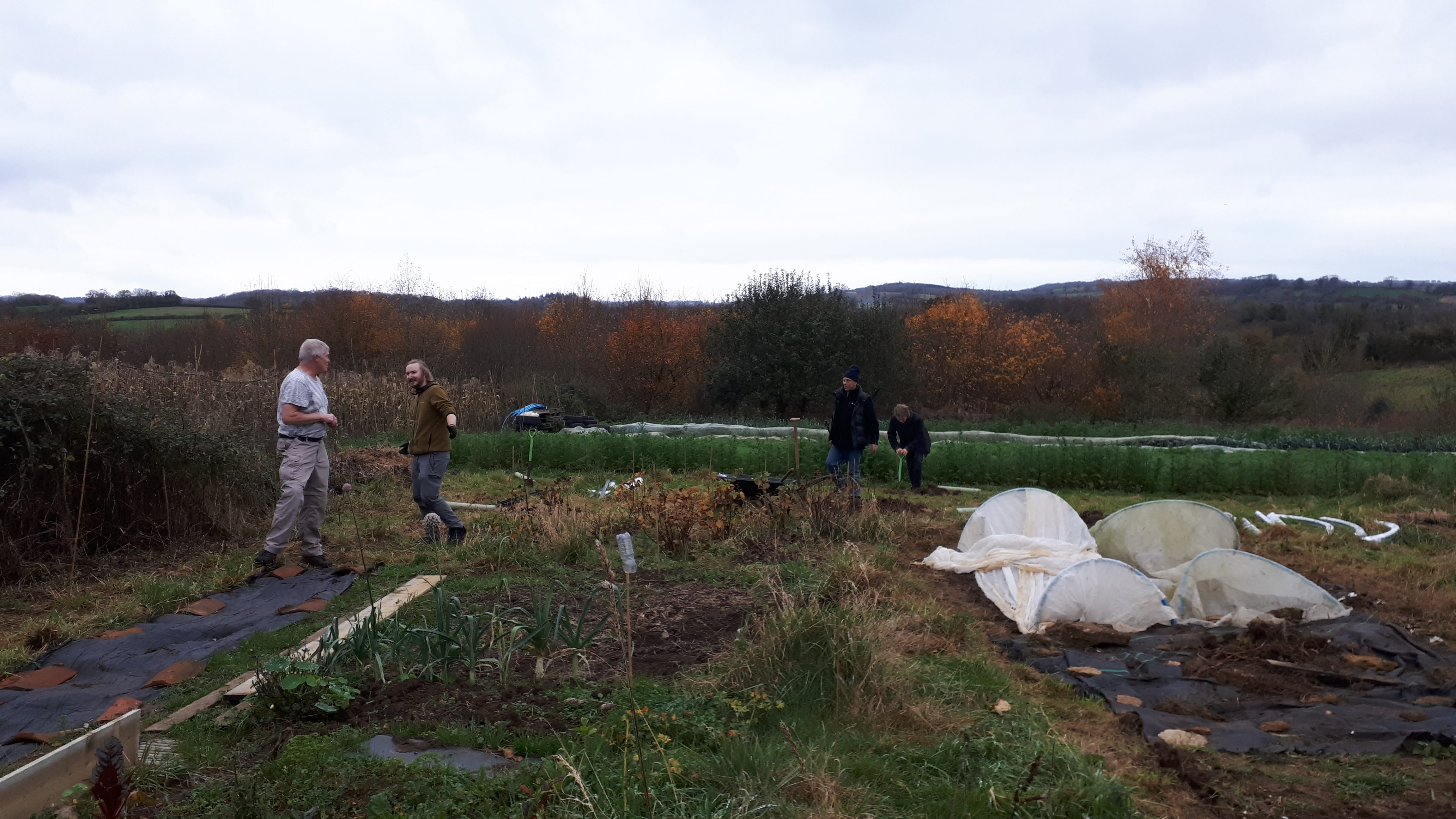 The Project Grow site at Vallis Veg, with Edventure students working with volunteers to prepare the site for the polytunnel and raised beds, November 2021.
"The young people we work with develop practical skills, like safe use of tools, gardening techniques, and how to cook outdoors," said Alex. "And by doing these attainable practical tasks alongside other people, they also learn emotional literacy, develop empathy, self-awareness, responsibility, motivation, and their communication skills improve."
The polytunnel, for seed propagation, is being installed by Edventure students and volunteers in November 2021.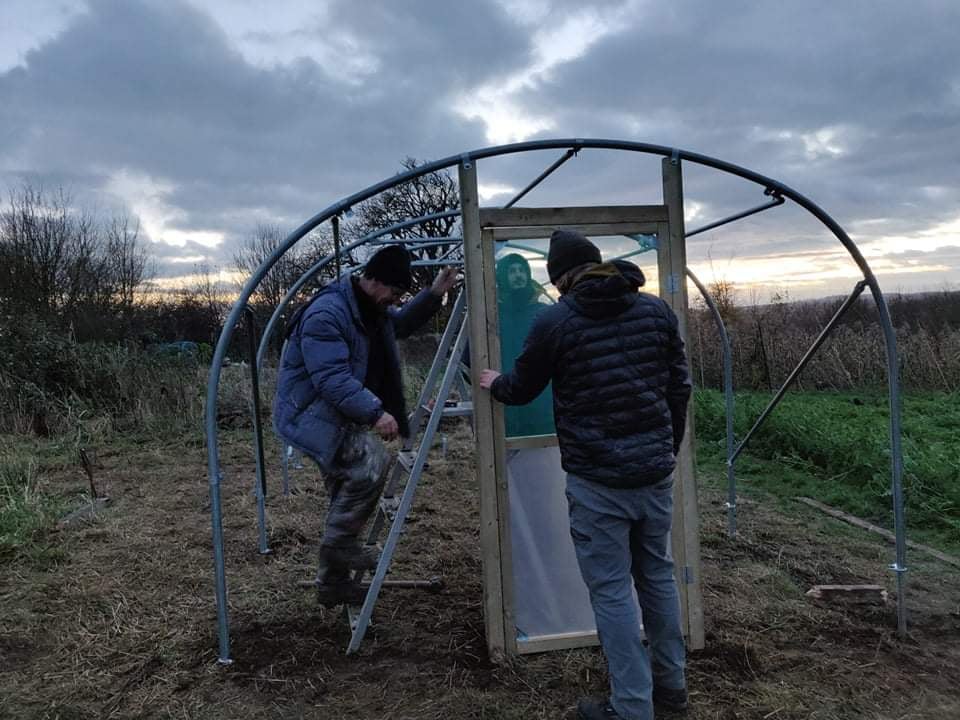 Shared Earth Learning Forest School is a charitable society based in Frome, Somerset. "We work with young people outdoors to nurture their skills and develop a connection with nature." said Sam. "We have developed Project Grow in a participatory process with a student team from Edventure. These 'Start-Up' students are 18-35 year olds who are not in education, employment or training, who, this autumn have focussed their 10 week course on helping to set up the physical, intellectual and digital site for Project Grow."

Project Grow artwork, from the Edventure Student Team
"We offer young people who've attended our programmes the volunteering opportunities to assist younger learners, and to take on more responsibilities as their skills and confidence grows." said Alex. "All of us at Shared Earth are really excited about developing Project Grow next year, and we'd like to say a MASSIVE THANK YOU to our supporters at Vastern Timber."   
Shared Earth Learning Forest School is a charitable benefit society, supported by Vastern Timber, the National Lottery, The Postcode Lottery, Ernest Cook Foundation, Frome Town Council, Frome Rotary Club and public donations. "Our aim is to nurture a love of nature, and we prioritise offering our services to the less advantaged in our community."