"Delighted with our choice" of Brimstone Poplar for "Lagom"
Our clients were "delighted with their choice" of Brimstone poplar cladding for their dream home by the sea. Their timber home "Lagom" was built using the latest technology, it is cross laminated solid wood framed, and clad with thermally modified timber. The aim was to make the house as environmentally friendly and carbon neutral as possible.
Their home was shortlisted for House of the year in the Custom/Self-build category in the Structural Timber Awards 2020.

We asked why they chose Brimstone poplar.
"All my life I've been dreaming of building my own home. After decades of planning, and once I had taken early retirement, we finally found the perfect plot and eventually started building in 2019. Our design was inspired by the fantastic log houses of Sweden. We chose Honka Fusion Technology from Finland for the superstructure of the house, and Brimstone Poplar timber cladding for the exterior finish.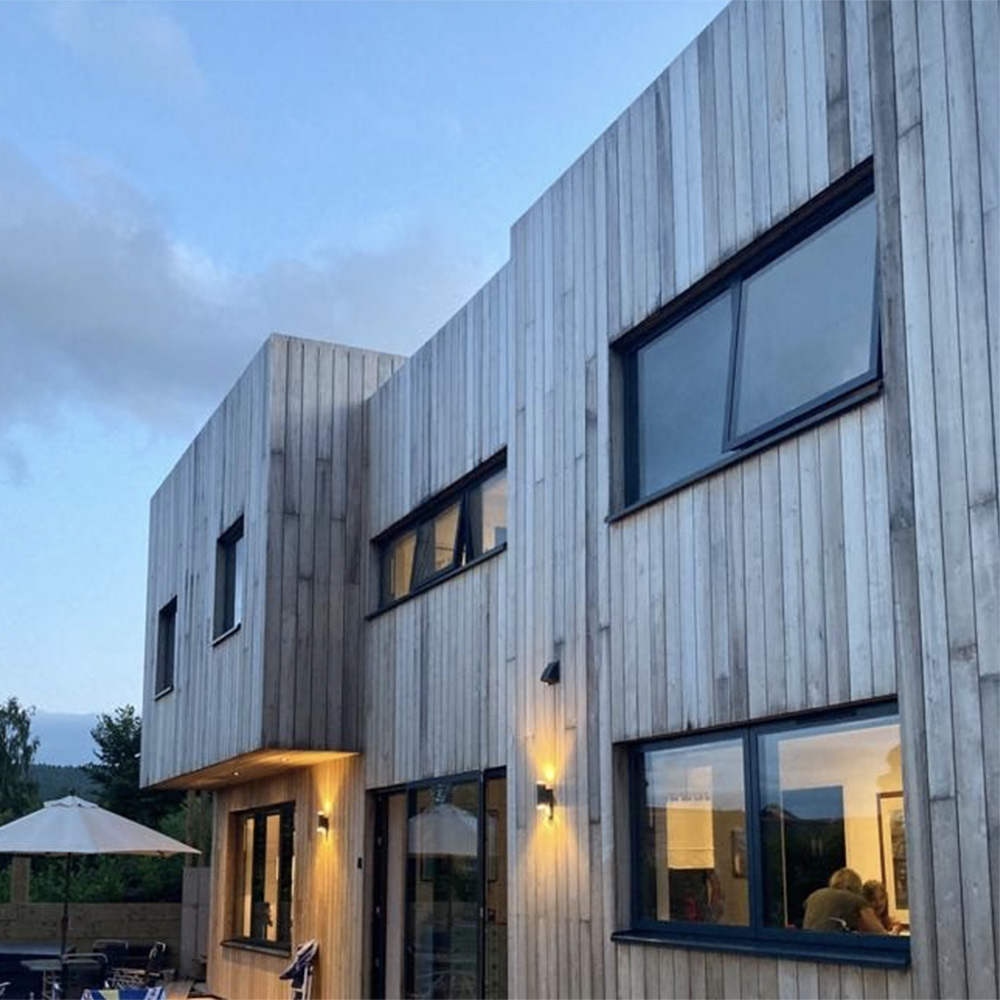 I always wanted my house to be timber clad and visited Vastern Timber after receiving a recommendation from my architects. When I visited the showroom in Wootton Bassett I was immediately impressed with the display of timber to choose from and I was well looked after by Stefan of the sales team. It was like the timber equivalent of a toy shop for someone like me, being brought up in Northern Finland amongst acres of woodland surrounding our childhood home.  Although I was initially drawn to Brimstone Ash we finally selected the Brimstone Poplar and I am glad we did. 
During my travels in Scandinavia, and in particular in Sweden I was always drawn to the wonderful wooden houses there, and how they were left to season to show the ageing of the wood with scars and all. It was that image that drew me towards the Brimstone Poplar.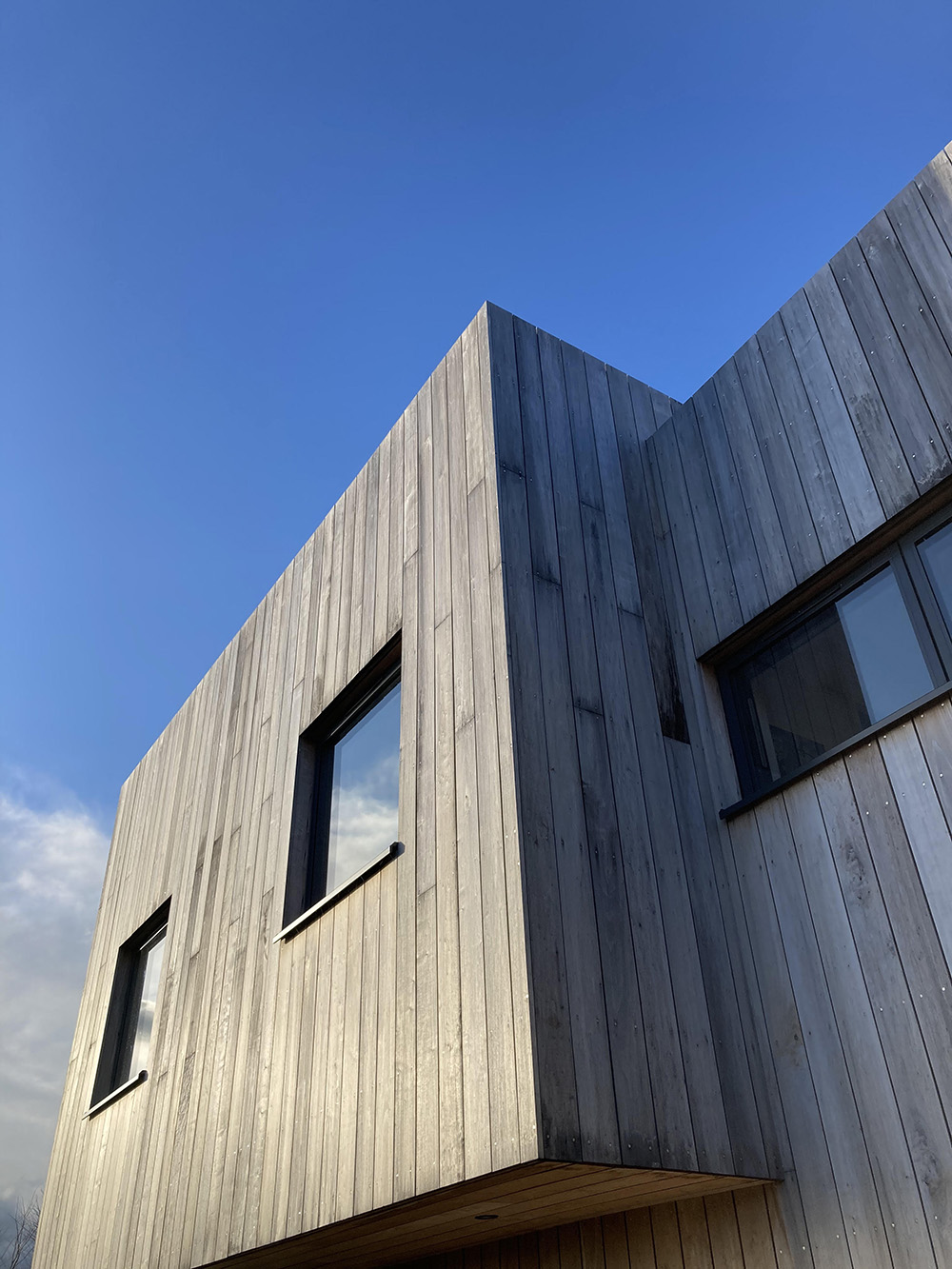 "The house is named 'Lagom' after the Swedish philosophy meaning balance, moderation, having just enough of something. Our aim was to make the house as environmentally friendly and carbon neutral as possible. "
The superstructure of the house was constructed off-site in a state of the art factory. We chose pioneering Honka Fusion Technology from Finland which was assembled within days on site here in Minehead. The process was fascinating, and in fact, I've come out of retirement, to work with Honka.com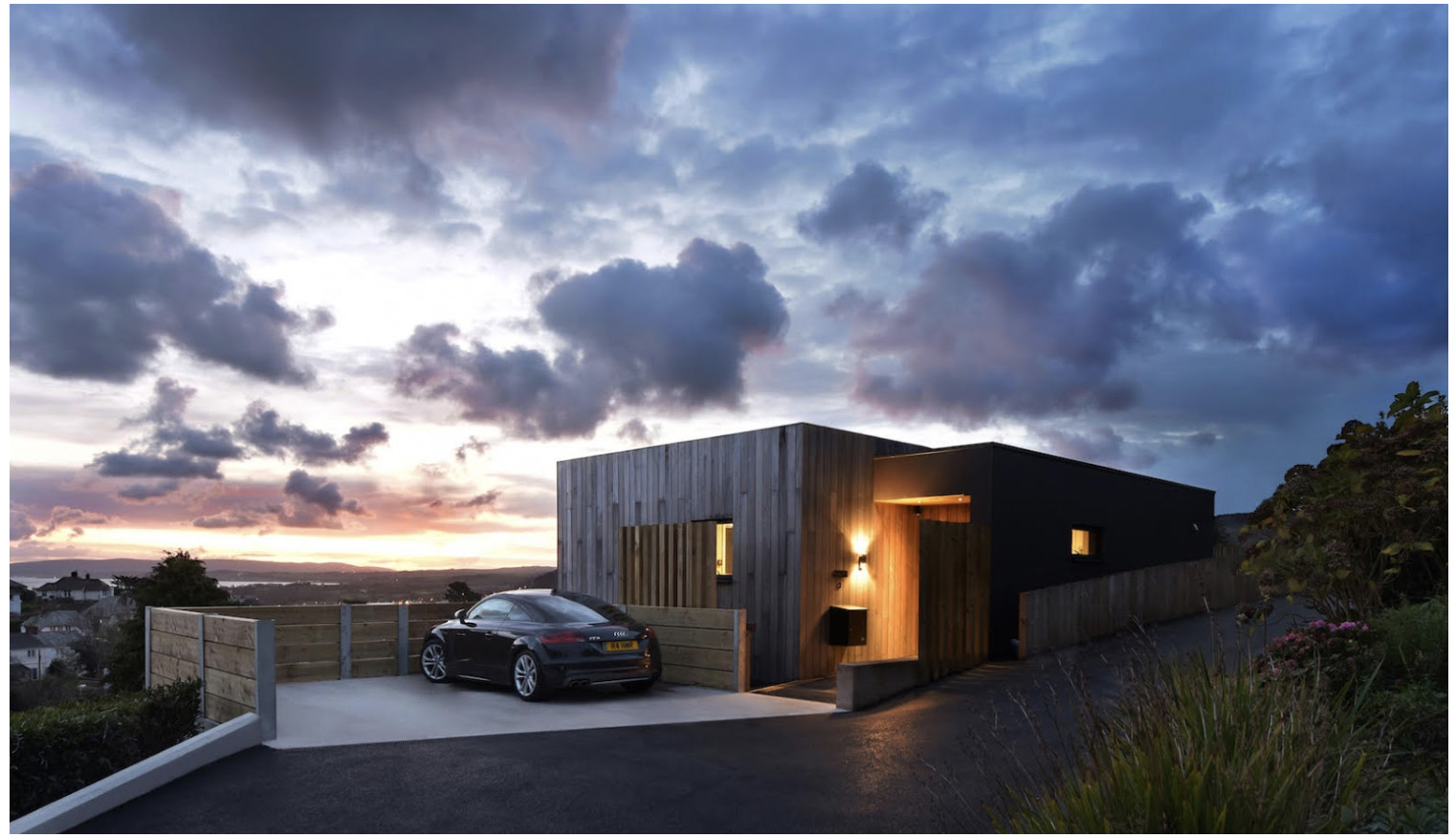 We are absolutely delighted with our choice of cladding, and love the way the timber reacts to different weather conditions and light, at different times of the day. The fact that it doesn't require any maintenance, at least not during my lifetime, was another added bonus.
Finally, learning that the Wood Centre For Innovation chose the same material makes me sure that I made the right choice, if the experts had come to the same conclusion!"
Update: A few weeks later we heard from Lagom's owners again…
"Just to let you know that we had our Energy rating (EPC) assessed and as you can see we scored rather respectable 98 out of 100 thanks to the materials used in the construction."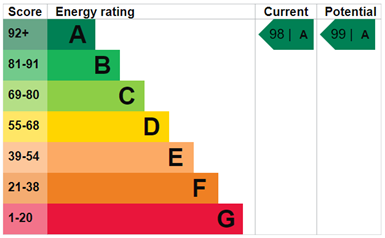 Many thanks to our clients for sharing photos and the story of how they developed their fantastic, energy efficient timber home.  Learn more about the project at the Honka blog.
Brimstone poplar is the award-winning, British-grown, thermally-modified timber for cladding and decking. Thermal modification is a toxin-free process that heats timber in controlled conditions to produce a stable and durable material that resists rot and does not require maintenance. 
Find out more about Brimstone timber cladding and decking, or learn more about  how and why we developed Brimstone.