July 6, 2022
Wood Back Stories: Larch from Hen's Wood
Beautiful British-grown larch logs from Hen's Wood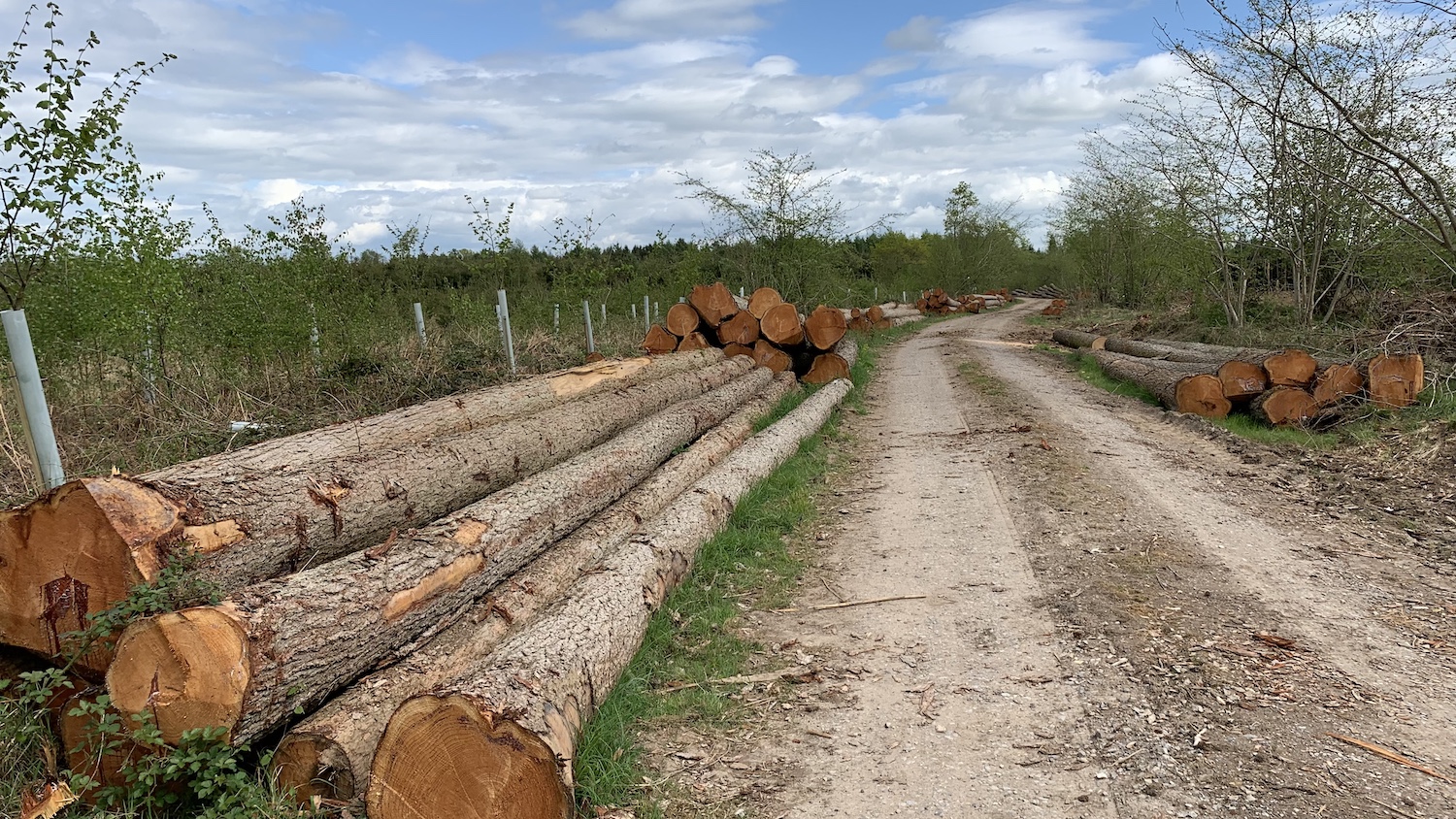 Where's this wood from?
These exceptional larch logs are from Hen's Wood, a privately owned woodland on the North Eastern edge of Savernake Forest in Wiltshire.
The woodland is home to mixed broadleaf trees and areas of productive conifers such as Douglas fir and larch. Public access to the area is limited, but there are some great walking and biking trails here. You can visit the woodland from Axford or from a layby on the A4.
How far is it from our sawmill?
Hen's Wood is 21 miles from our Studley sawmill.
What is it?
The only deciduous conifer in Europe, larch (larix decidua) was introduced to the UK 400 years ago for its hard, durable timber. 
The larch trees in Hen's Wood have been well looked after, so the trees are high quality and straight. Unfortunately, like much of our native larch, these trees have been affected with Phytophthora ramorum, a fungus that's fatal to larch trees. 
What makes these trees special?
Most of the larch used in this country is Siberian larch (larix sibirica) and as the name suggests, this originates in Russia. Since the invasion of Ukraine, imports have stopped and Siberian larch is now pretty hard to come by.
The good news is that our native larch is a direct replacement. With trees as good as these, we can produce a quality of larch that matches the best Russia has to offer.
What will it become?
The wood will be milled into planks and dried for a few months to reduce the moisture level. Because of the natural resin found in larch, the wood is naturally durable so it's ideal for external cladding and decking. 
These top quality logs will be converted into our Grade 'A' British larch cladding, available in a range of smooth profiles.
When can I get my hands on some?
Right now! We're selling Hens Wood larch as fresh sawn larch cladding or dried and machined larch cladding profiles. 
Visit our British larch cladding page for more information or to request a quote.