February 28, 2023
Brimstone wins 'People's Prize' at Sustainable Product Awards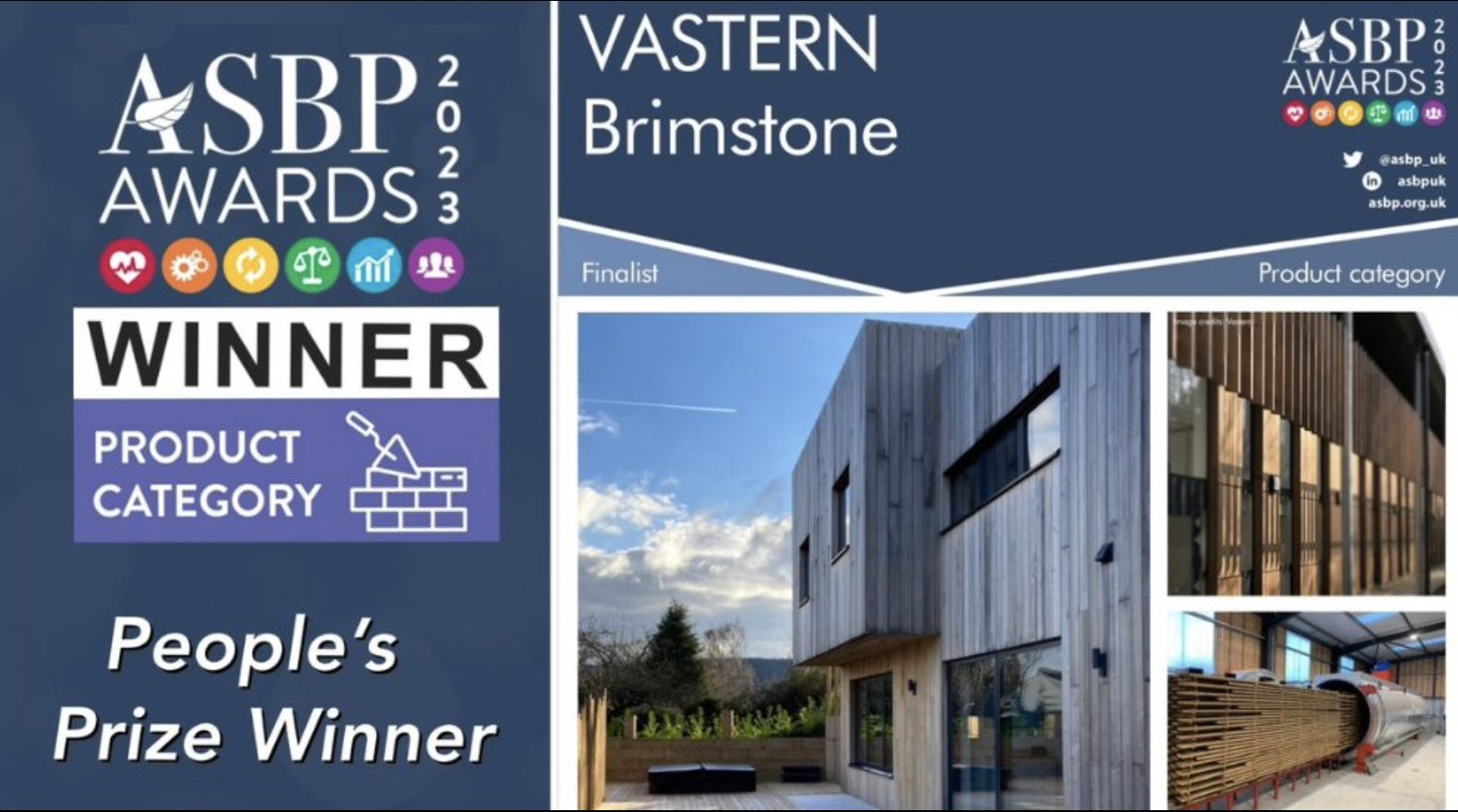 BrimstoneWood.co.uk our locally grown, durable timber cladding has won the people's prize at the ASBPawards
The recognition really means a lot to us. Since day one, our goal with Brimstone was to create a successful, sustainable product that supports local woodland. Brimstone is the proof that it's possible to make competitive timber products from sustainable local woodlands. We're very pleased to have been recognised in the Alliance of Sustainable Building Product Awards.
Congratulations to all the winners:
(from left)
– Christian Dimbleby, Associate, Architype, The UK's Leading Passivhaus, Sustainable Architects
– Anton Boekhoudt, Business Development Manager, KEIM.  Leading specialists in mineral paints
– Tom Barnes, Managing Director, Vastern Timber – thats us! – Specialists in British timber, manufacturers of Brimstone thermally modified wood
– Ankita Dwivedi, Founder, Firstplanit, the sustainable building products library.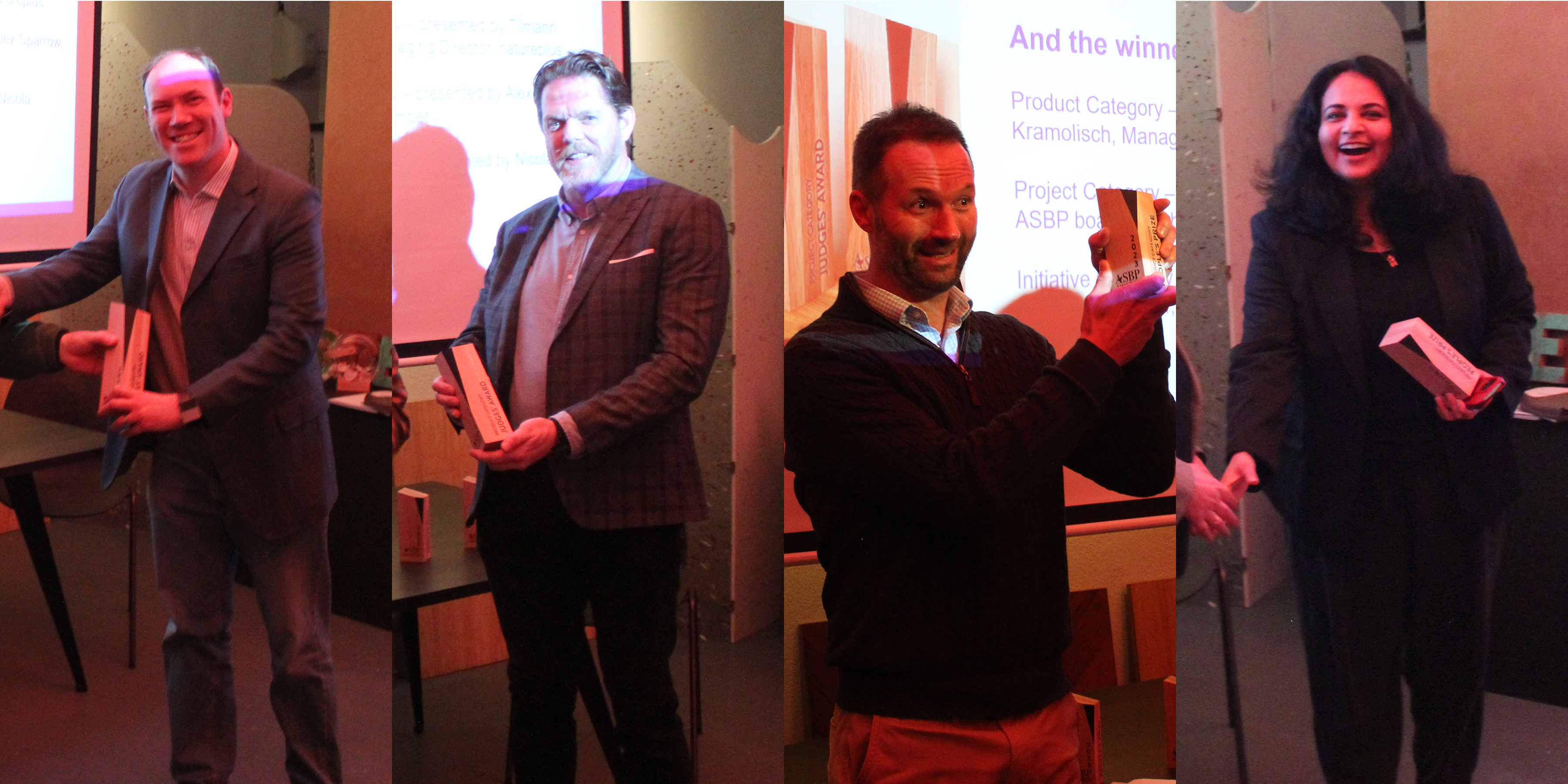 Thanks to the Alliance of Sustainable Building Products for organising and judging the awards, as well as hosting the show, and also to Edge  the sustainable construction showroom in London, for providing a fantastic venue for this inspirational event.
But most of all, thanks to everyone who voted for us! We really do appreciate your support.
Find out more about Brimstone