February 8, 2023
We're in the final for the ASBP Product of the Year Award
The Alliance of Sustainable Building Products (ASBP) has put Brimstone on the list of finalists for Product of the Year 2023.
We're delighted to have reached the final for an award by the Alliance of Sustainable Building Products (ASBP). Our thermally modified wood, which is grown and manufactured in the UK, has been recognised in the Product of the Year category for 2023.
But who are the ASBP, and why is this shortlisting so important to us? Let us explain.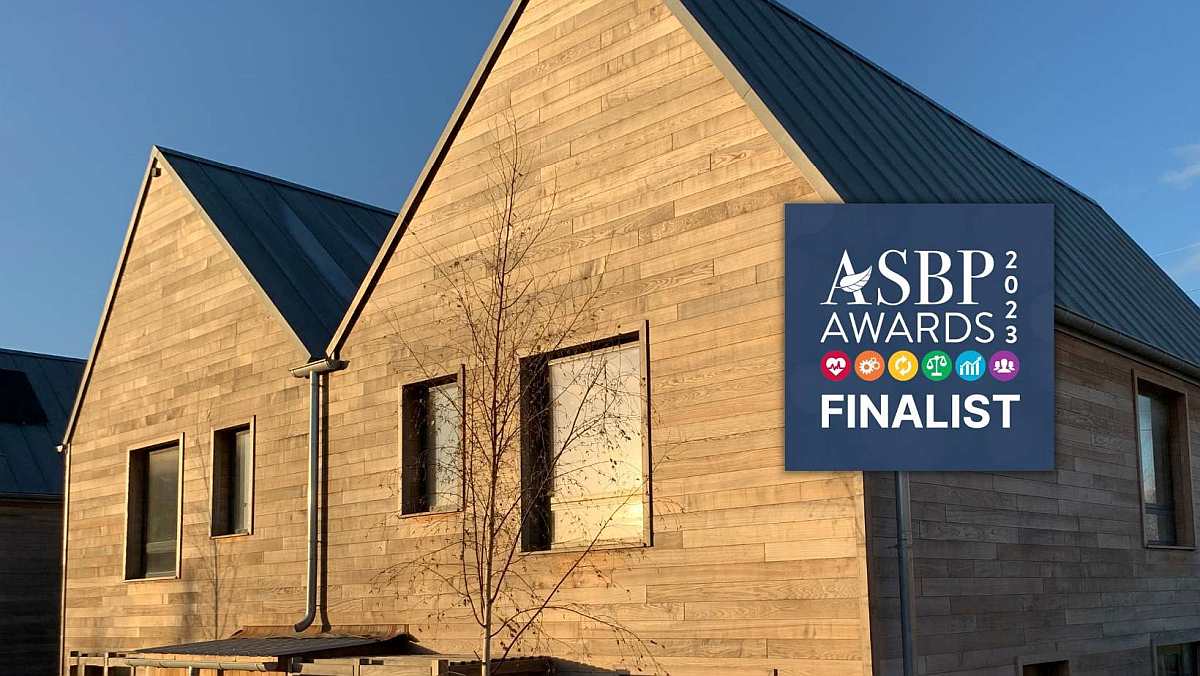 What is the Alliance of Sustainable Building Products?
The ASBP is a non-profit organisation made up of over 100 forward-thinking companies and institutions from across the built environment sector. Together, they're working towards a low-carbon built environment by championing the use of sustainable building products.
The annual awards have developed a strong reputation. As the ASBP website states, the awards celebrate businesses that are "accelerating the pace of change through the delivery of exemplar projects, low carbon and high-performance products and forward thinking initiatives".
Since day one, Brimstone has been committed to creating high quality, low impact products. So, we're all thrilled to be recognised by the ASBP in this space.
The ASBP's six pillars of sustainability
The ASBP has 'six pillars of sustainability' that the award judges will consider. Here's a quick outline of how Brimstone performs against each one.
1.Health and wellbeing
Brimstone not only delivers highly durable cladding, it can also support the wellbeing of those who live and work in the buildings. The use of timber in buildings has been shown to reduce stress and stimulate the same sense of wellbeing we get from walking in the woods.
We offer additional wellbeing benefits too. As we use local wood for our Brimstone products, we're helping to support better woodland management, replanting and regenerative forestry.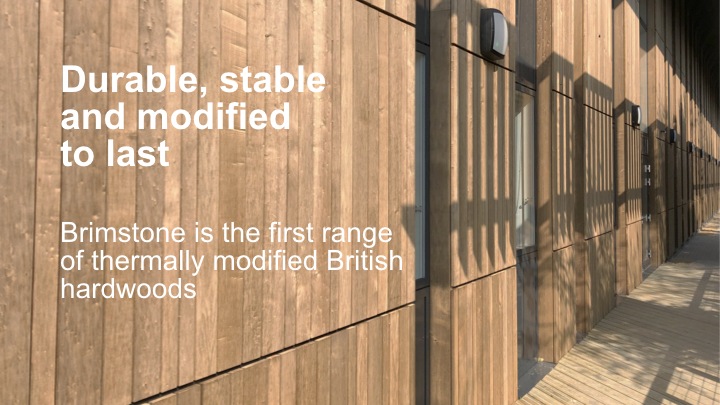 2.Resource efficiency
Our customers want durable wood that's low impact and looks great. So, we developed Brimstone as a local alternative to imported timber cladding.
We source most of our timber from within 100 miles of our sawmills which reduces imports and roadmiles. What's more, by using thermal modification, we're able to transform British timbers that aren't normally durable (such as poplar, ash and sycamore) into long-lasting products for the construction industry.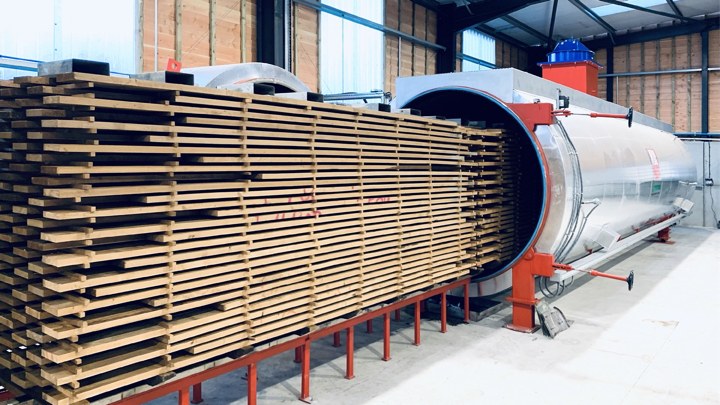 3. Whole life carbon
As part of 'Business Declares' the business climate emergency network, we have published a report on our greenhouse gas emissions, and we are working to reduce them. 
We don't shout about being carbon neutral or sustainable because these terms aren't honest or useful. However, the Environmental Product Declaration demonstrates that 1M² of 20x145mm of Brimstone cladding – from harvesting a tree to disposing of cladding at the end of its useful life – creates 8 kg of CO2e(1).
To put that into context, 1m² of brick-faced precast concrete cladding creates 122 kg of CO2e(2). 
(1) CO2e* means Carbon dioxide plus other greenhouse gases (2) britishprecast.org
4. Ethics and transparency
We've published a manifesto and a plan to support local woodland as part of our membership of Business Declares. We're auditing our carbon emissions, and honestly reporting our progress on reducing emissions and waste.
Alongside this, we're donating 1% of our turnover to support projects that help local woodlands to thrive. We'll tell you a bit more about those in a moment.
5. Technical performance
It goes without saying that the technical performance of Brimstone is important. 
Thermal modification is a simple but effective process that changes the cell structure of the wood by heating it up to 210°C. It is a natural, toxin-free method that removes moisture, resin and other extractives. The result is a more durable, stable and consistent material – with less risk of bending, warping or decay.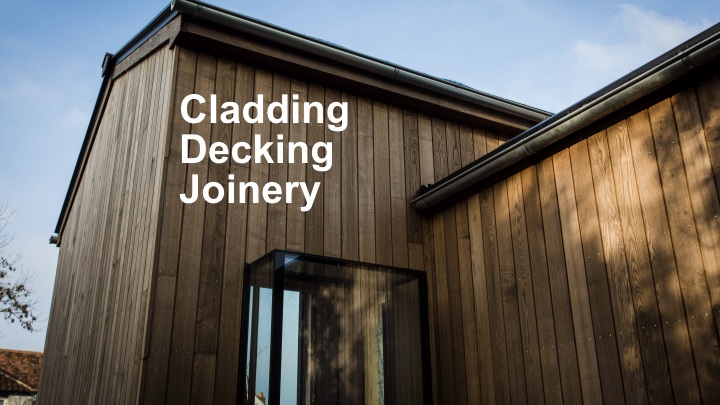 6. Social value
Supporting local woodlands has always been a key goal for us. Since 2022, we've donated 1% of our turnover towards a wide range of inspiring projects that support British woodland.
This includes supporting the Shared Earth Learning forest school for teenagers, the Future Trees Trust Progeny trails, and the Evolving Forests film about community forestry (watch this space).
When will the results be announced?
It's not long now. Our MD, Tom, spoke with the award judges recently, and the winners will be announced later this month. 
Wish us luck!