September 3, 2021
The timber store is a treasure trove
The Timber Store at our showroom and sawmill, near Wootton Bassett, is a treasure trove for timber lovers. It's where the 'smaller' pieces from our sawmill are on sale. The selection varies, but there's plenty to choose from, including oak, elm, yew and sequoia – and most of the timber is sourced from UK forests. Please note that items get snapped up fast, so contact us to check availability and please make an appointment before you visit.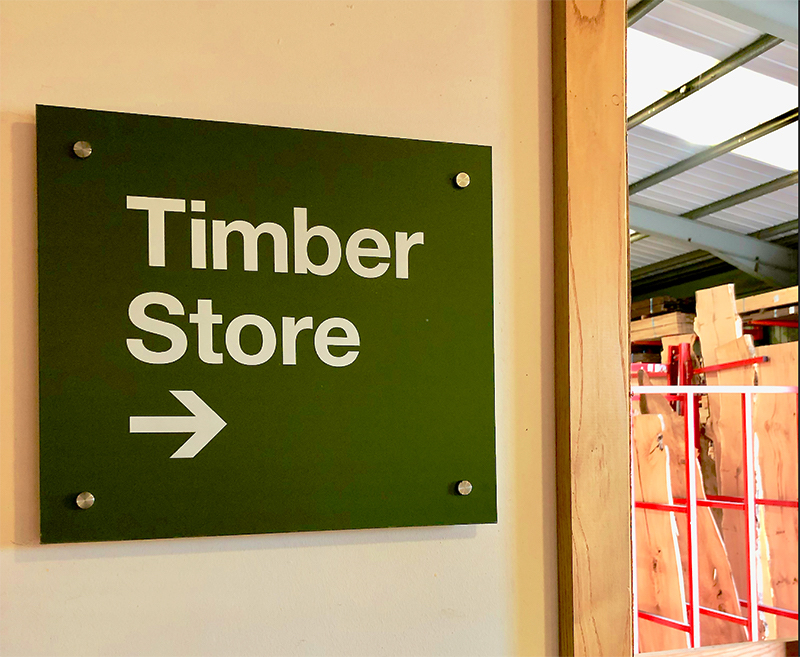 Here are a few recent highlights from the store, where from as little as £10 (+VAT) you can pick up a unique piece of beautiful timber. The following selection is available in Autumn 2021, while stocks last.
Elm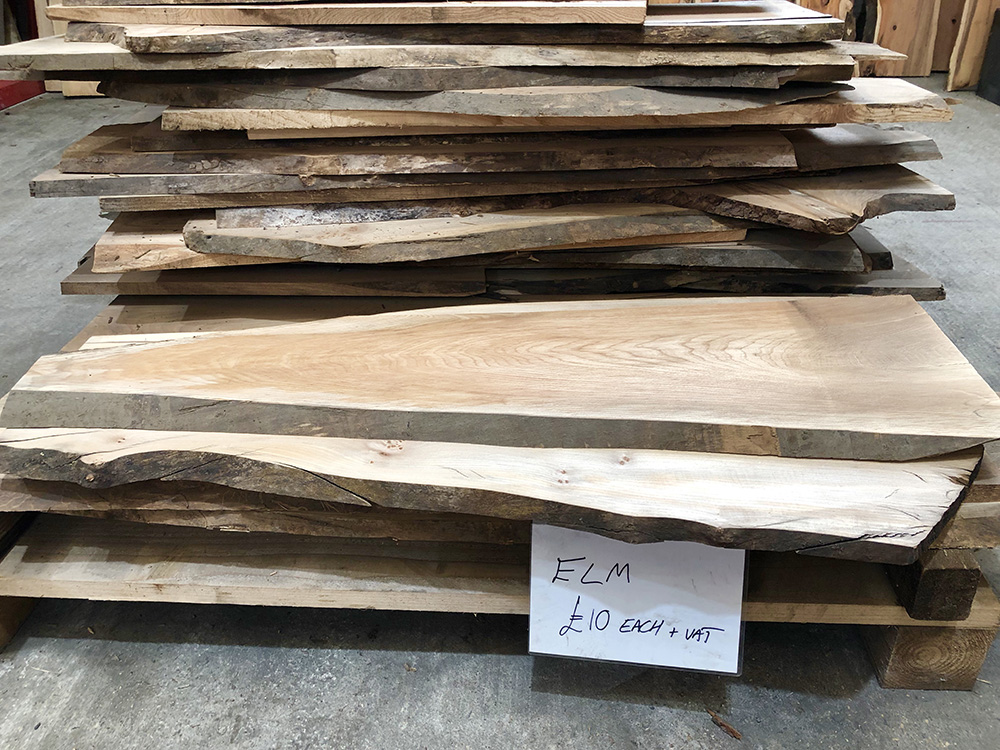 Elm is a beautiful timber. It's more scarce than it used to be, and so it's worth making the most of every part of it.  These 'odds and ends' of elm are perfect for coffee tables, live edge shelves, bespoke furniture and carpentry projects.
Burr oak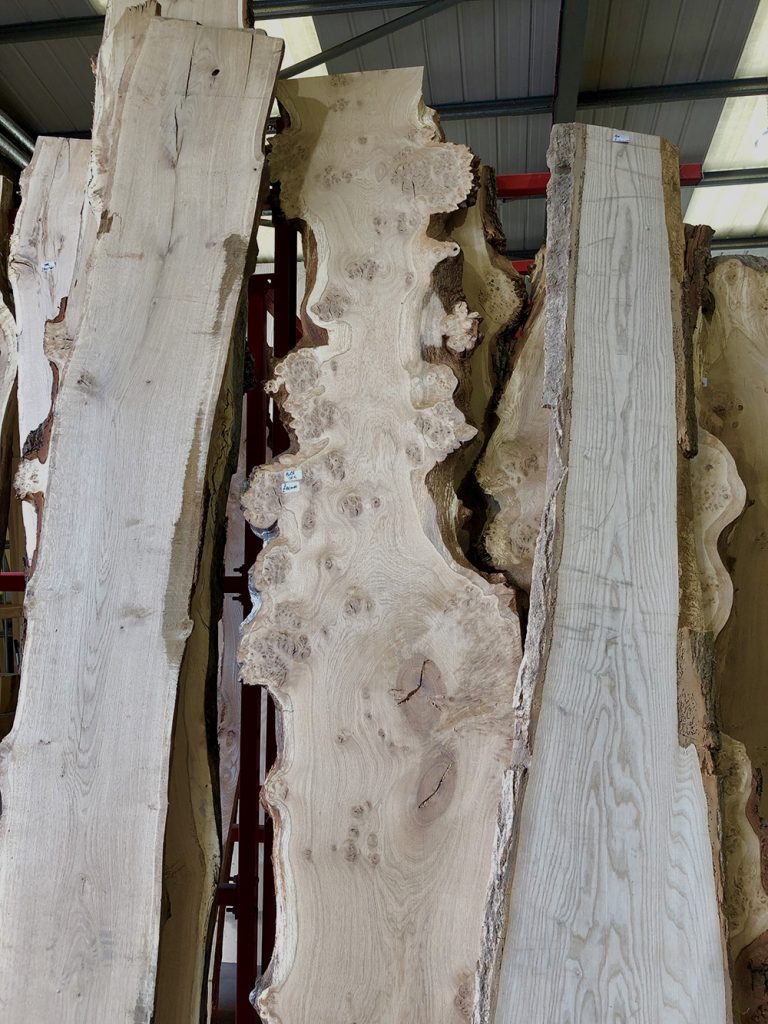 Characterful oak with lots of interesting grains and a wild live edge. These could make stunning tables perhaps? Or maybe just display them on the wall, like a piece of abstract art.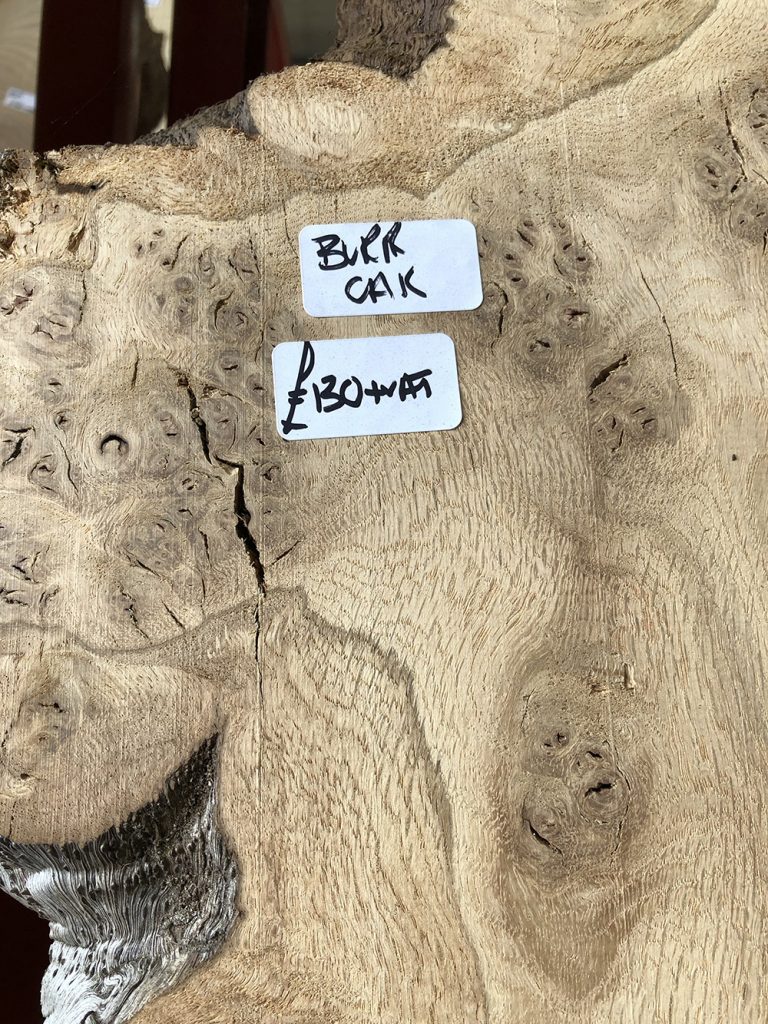 Sequoia
This stunning selection of sequoia boards has great potential for a talented carpenter. Even a not-so-talented carpenter could make something spectacular from these beautiful boards.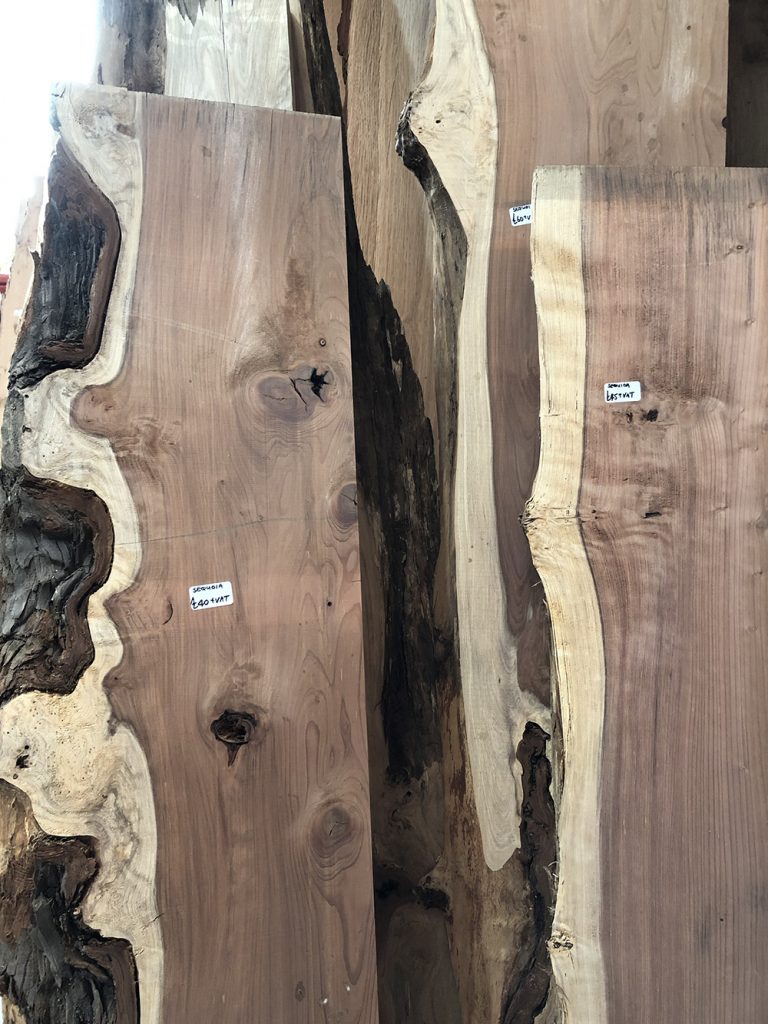 Yew
As of early September, 2021, we have a selection of yew boards are available at various price points. This characterful timber has a lot of potential.
We love yew.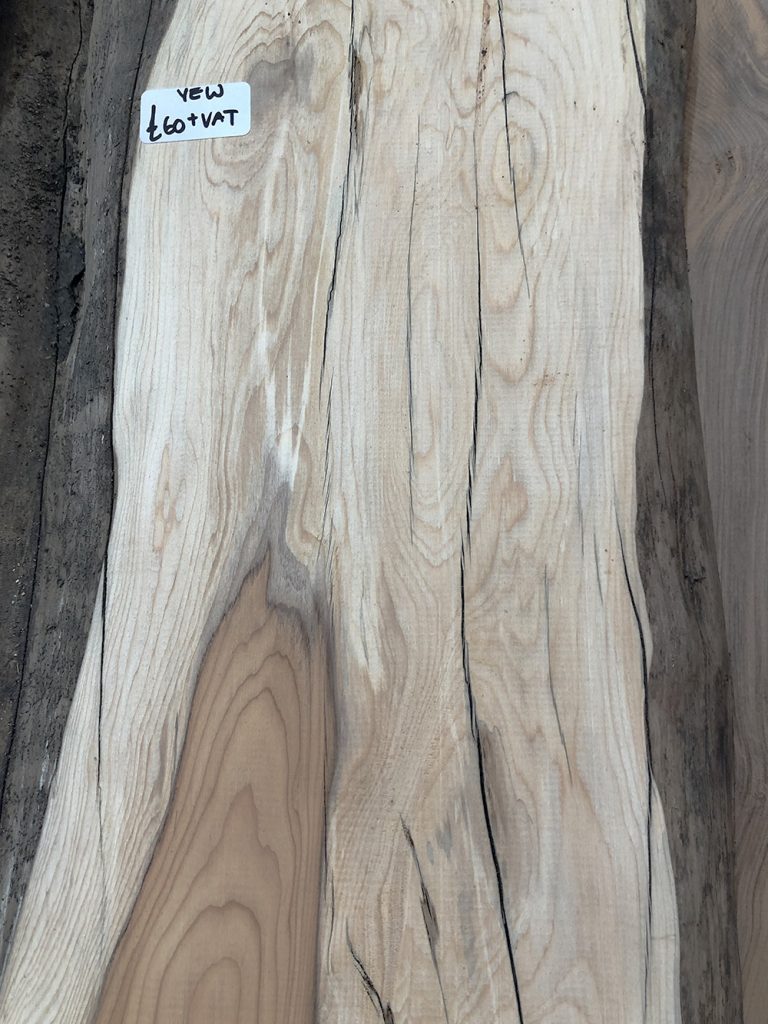 Book your visit
These unique boards at our Timber store can sell very quickly, but the store is replenished frequently. Our sawmills produce timber cladding, flooring and beams from a wide range of species, specialising in British grown timber, and we often have interesting and unusual pieces in the Timber store.
Get in touch to discuss your project, and we can advise on the different options and help you find the timber you need.
The Timber store is open by appointment, with Covid safety measures in place.
Contact us to book your visit.