August 9, 2021
Part ten of Wood for the trees, on rewilding
Hundreds of people have liked, shared and watched the latest episode of 'Wood for the Trees,' since its release 3 days ago on youtube and vimeo. This series, about wood, trees and tree planting, is a project from film-maker Charly Le Marchant and Vastern Timber managing director Tom Barnes.
Part ten looks at rewilding, and was filmed at the Knepp estate in West Sussex.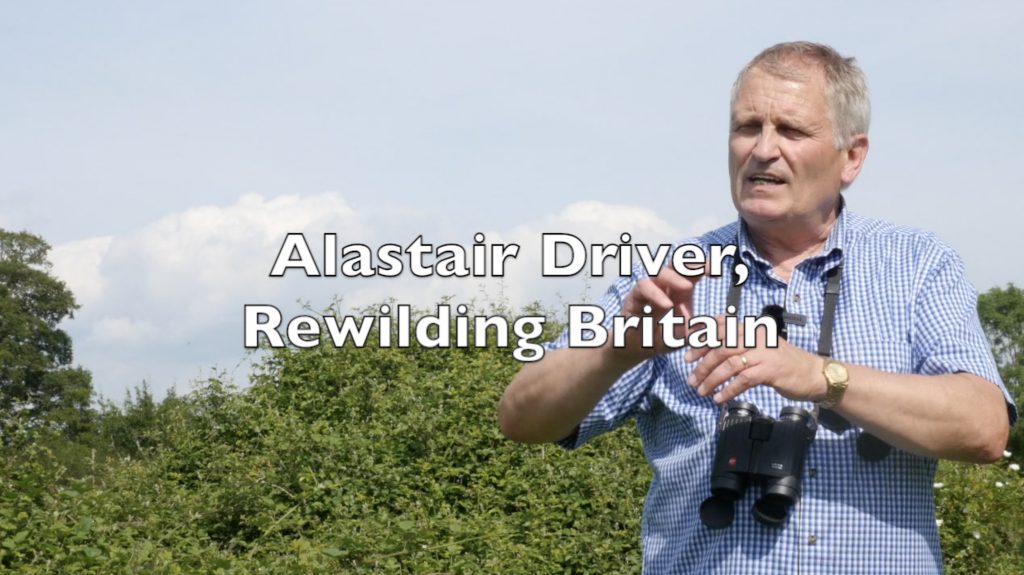 Professor Alastair Driver, Director of Rewilding Britain, says rewilding is "the large-scale restoration of ecosystems to the point where nature is allowed to take care of itself."
Tom was busy at the sawmill, so this time Charly was in front of the camera, asking the questions.
We'd like to thank Alastair for being so generous with his time on such a hot afternoon.
Also many thanks to everyone who has taken part in the series, and all those who have watched, liked and shared these films.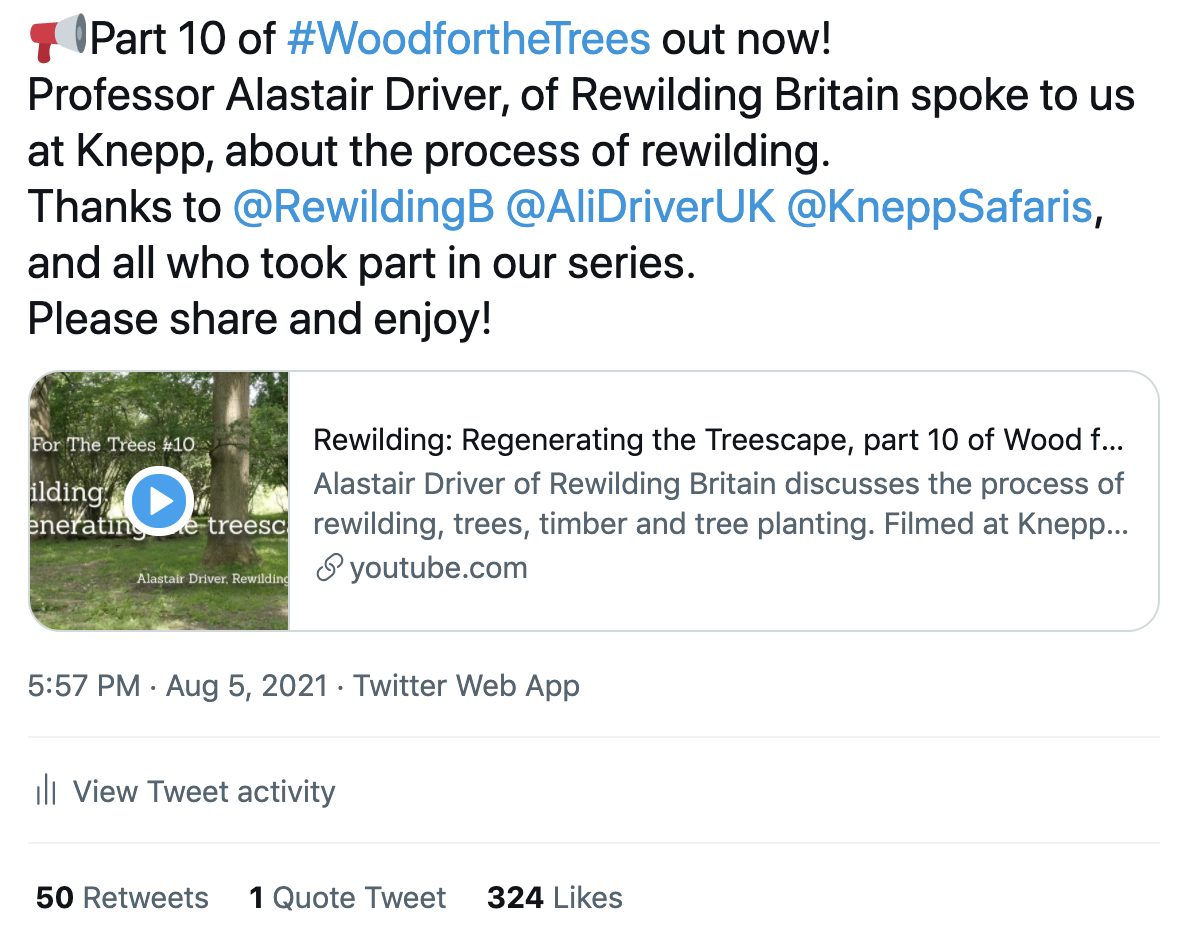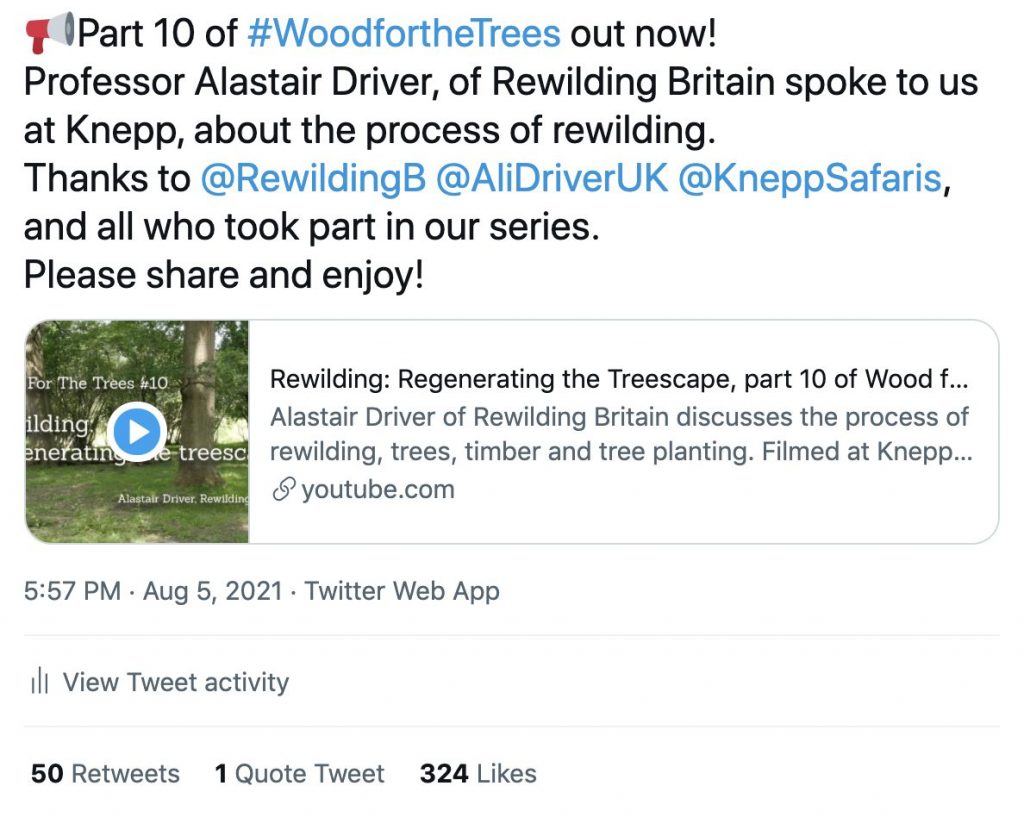 Find out more about the project on Tom's blog.