August 2, 2019
"The Kissing Bench"is shortlisted for Wood Award
We're delighted that "The Kissing Bench" by Alison Crowther has been nominated in the Wood Awards.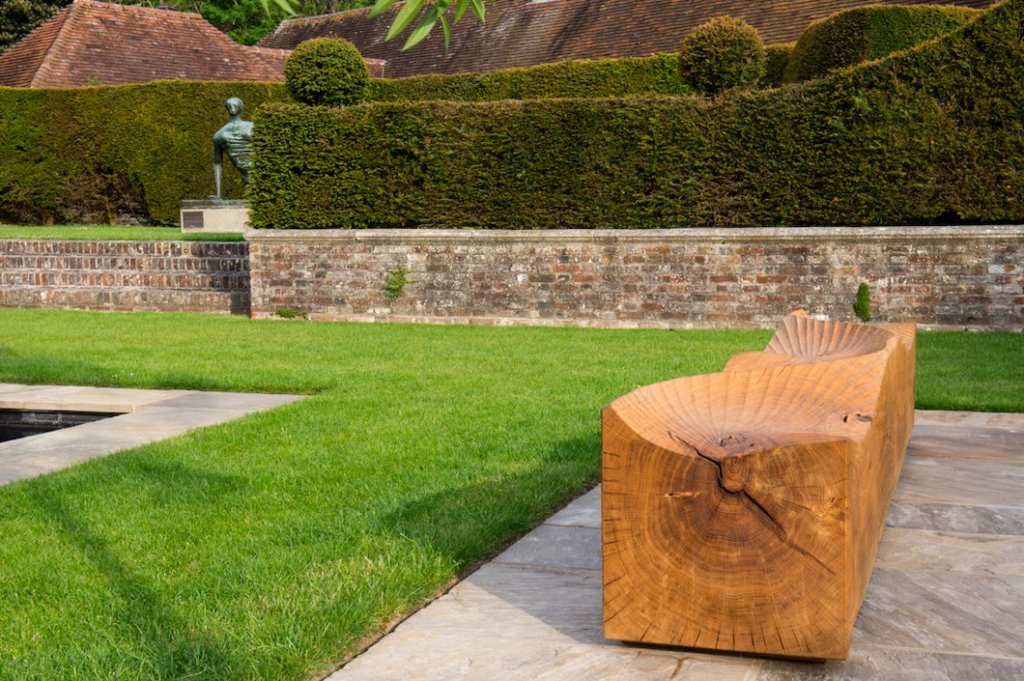 "The Kissing Bench" at Glyndebourne, designed by Alison Crowther, oak from Vastern Timber, photo by Jacqui Hurst
"The Kissing Bench" is shortlisted in the bespoke furniture category.
Made of English oak cut at our Studley sawmill, it's a beautiful piece that we're thrilled to see shortlisted for this prestigious prize. The Wood Awards "celebrate excellence in architecture and product design in the world's only naturally sustainable material." They recognise outstanding design and craftsmanship in wood, and we're proud to have played a part in the production of this wonderful work.
Glyndebourne opera house commissioned this seating to encourage visitors to linger in the garden. The benches are a modern take on a kissing bench, designed to encourage conversation and intimacy. They were  hand carved by Alison Crowther, a Yorkshire born, Sussex based sculptor.
Sustainably sourced oak, specially selected
Alison said in a video about this piece that "it's really important to me that the tree is from a sustainably managed woodland."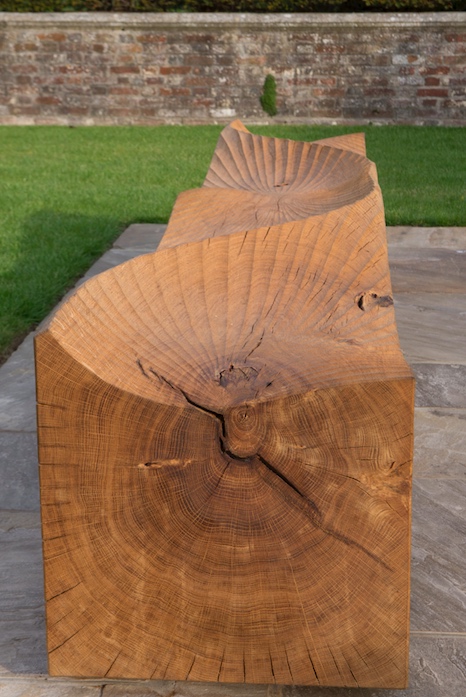 "The Kissing Bench" (detail) by Alison Crowther, photo by Jacqui Hurst
The oak used for this piece came from the Leconfield Estates, a traditionally managed agricultural estate in Sussex, owned by Lord Egremot's family since 1150. All timber from the Estate is certified under the FSC® (Forest Stewardship Council) scheme, which ensures the woodlands are sustainably managed and best practices are followed.
Tom Barnes, managing director of Vastern Timber, said "We specially select and store the biggest and best logs for Alison so she can carve her creative pieces from the best timber available." 
"It's fantastic that Alison's work has been nominated for this award, and we're really pleased that the oak we supplied from the Leconfield estate has such a stylish end use at Glyndebourne. Congratulations to Alison, and we hope the judges agree that this is an outstanding piece that deserves to win."
Highest quality hardwoods
Vastern Timber operates the UKs largest hardwood sawmill, and can deliver the highest quality and widest range of quality timber for a variety of specialist projects. 
We operate our own sawmills and have extensive stocks of UK hardwoods, including oak, ash, cherry, walnut and cedar of Lebanon. We can supply very special sawn timbers for creative projects for carpenters, sculptors, designers, builders and architects.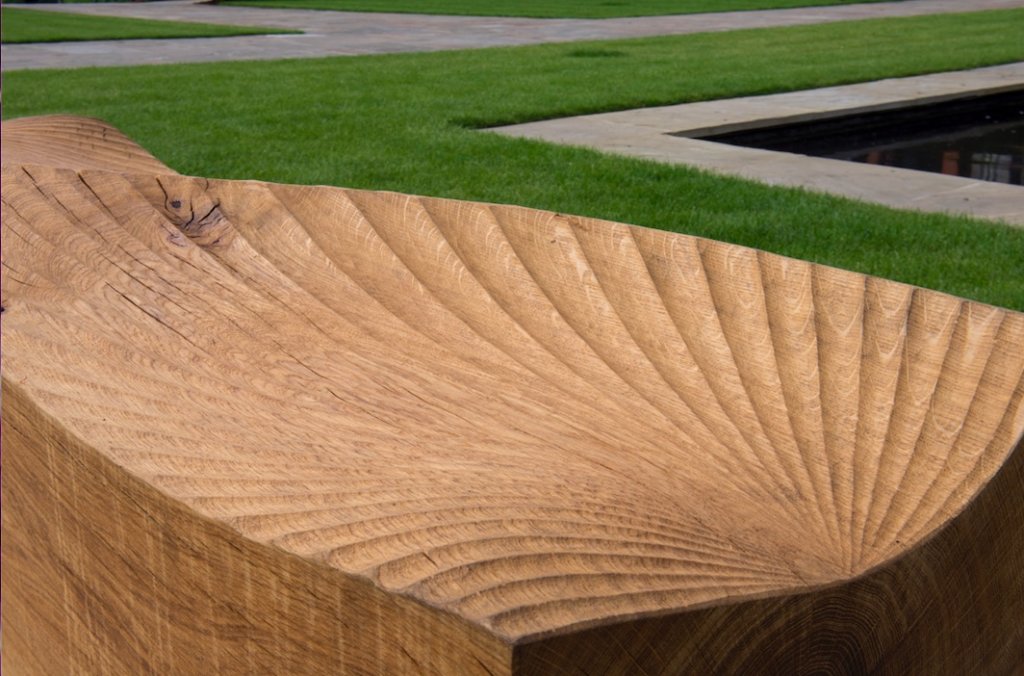 "The Kissing Bench" (detail) by Alison Crowther, photo by Jacqui Hurst
For further inspiration, see the shortlist for the Wood Awards, and more of Alison's work at her website.
Or contact our friendly, expert team for more information about our extensive range of hardwoods.