Swallows return to Devon barn conversion
Jane and Pete from north Devon, bought a redundant tin clad barn as a project in 2019. It was risky, as the 17 acre site had previously been declined planning permission. Pete and Jane planned an 'eco' conversion, and pledged to rewild the pasture and woodland, which seemed to tick the right boxes.
They told us all about the project, and why they were particularly pleased to see the swallows come back.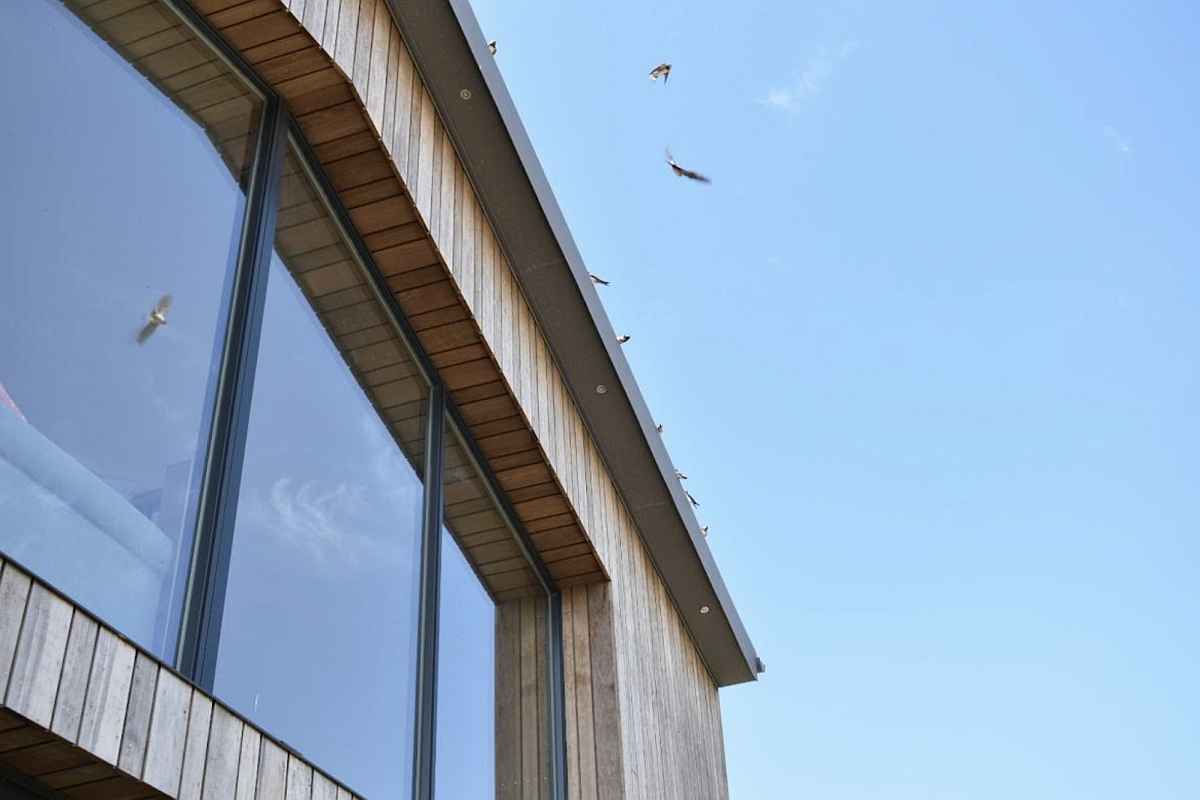 "It's been a journey. It was 54 weeks from 'breaking ground,' to complete the project. We moved in during the summer of 2022. 
We converted the barn during Covid and at a time when material costs were spiralling. We also planted nearly 2,500 trees. The very best wildlife compliment we had this summer was when the Swallows – who we had to temporarily 'evict' last year – came back! 
Needless to say we went "slightly" over-budget. Plus I had a heart attack – we would have made a great episode of Grand Designs!"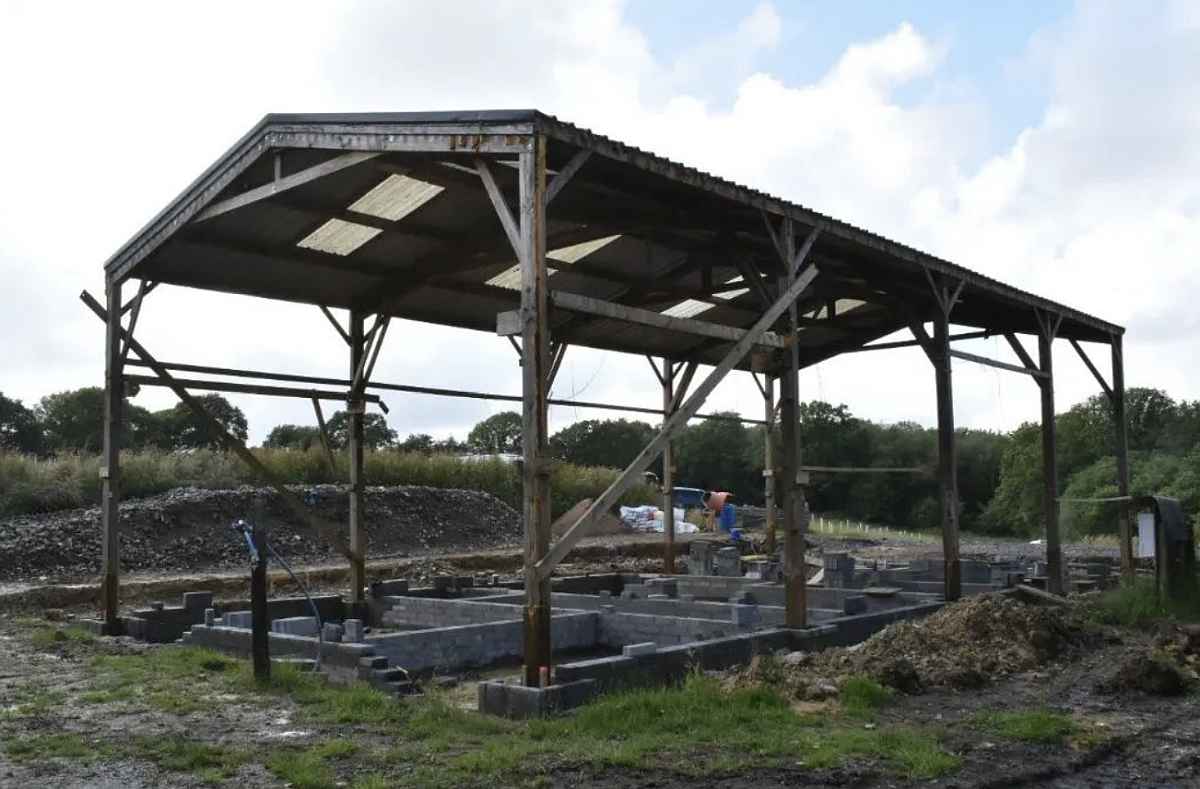 "Our choice of materials was important" says Pete. "We tried to buy as locally as possible and if that failed, tried at least keeping to UK sources. Larch and other European woods were therefore off limits but we soon discovered Vastern Timber."
"It was a no-brainer for us to choose Vastern, and Brimstone offered us a longer life than other wood. Paying a bit more made sense when factoring in minimal maintenance costs and the longer life Brimstone offered. We eventually chose Poplar and a couple of months later, delivery was made."
Brimstone is durable timber made at Vastern Timber, from locally grown wood. A process of 'thermal modification' transforms fast grown local timbers, such as poplar, into a durable, stable and beautiful cladding.
The barn was built to Passivhaus standards and Brimstone complimented the other materials used. The cladding completed the 450mm thick walls.  An Airsource heat pump, and a 13kw solar array on the roof means the barn has the potential to be 'carbon negative' as its A rating EPC has been calculated to produce minus 2.2tonnes of Co2.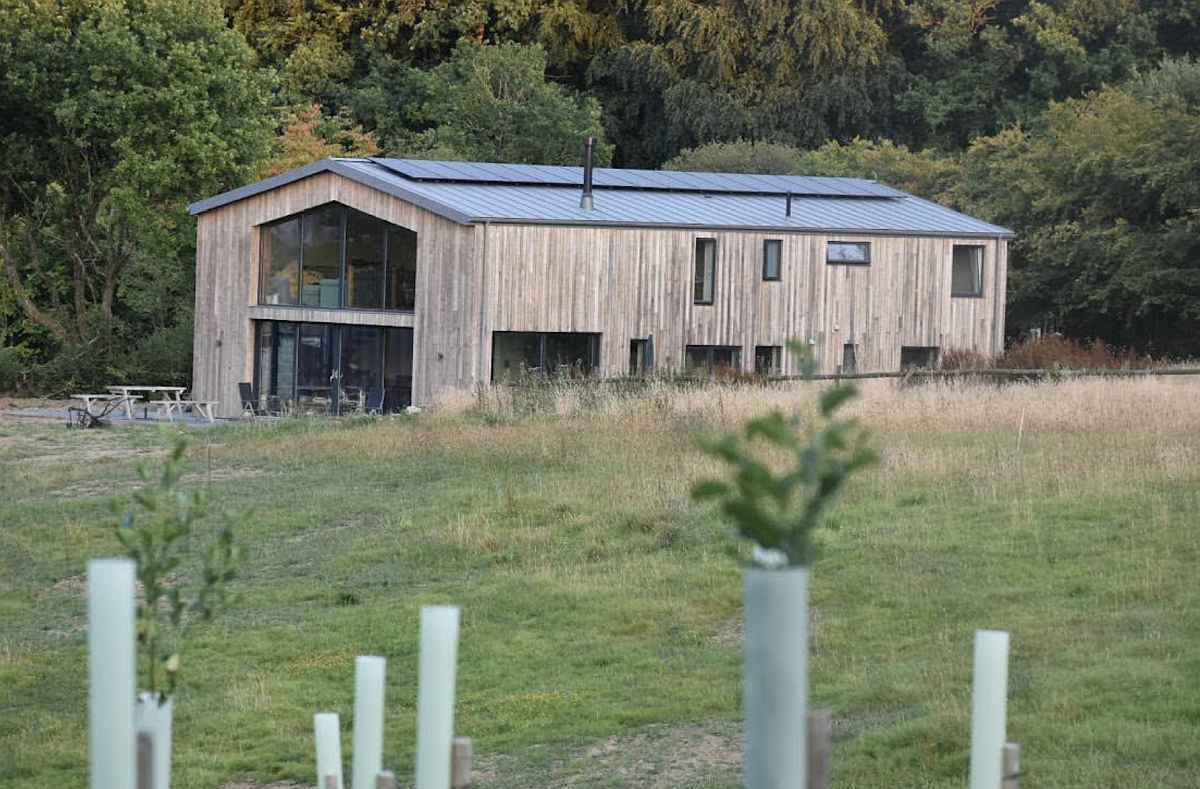 "It was hard work but we're really pleased with the end result" says Jane. "Everyone comments on how wonderful the cladding looks. The contrast with our anthracite windows and doors is stunning plus, as it 'weathers', each of our North, South, East, and West facing elevations are turning slightly different colours."
We wish Pete and Jane and the wildlife all the best in their beautiful barn. We sent them a pair of trees for their garden as a thank you for the photos, and 'get well' gift.