Future proof homes from locally grown timber
These new family homes in South Gloucestershire are the culmination of years of planning and hard work from the team at Veya Homes.
Working with architects Mitchell Eley Gould, and with a thoughtful selection of locally sourced materials, the team built energy efficient homes, which are the first to be certified 'Grown in Britain. Veya Homes  have produced sustainable, high quality and competitively priced homes which are designed to be built efficiently and to be run efficiently.
Sarah at Veya Homes developed a 'sustainability tracker' for every element of the build – from the timber frame and cladding, through the fixtures and fittings to every last door handle. The team wanted the design to go beyond the energy calculations in order to really understand the sourcing of all materials, their carbon profile and sustainability.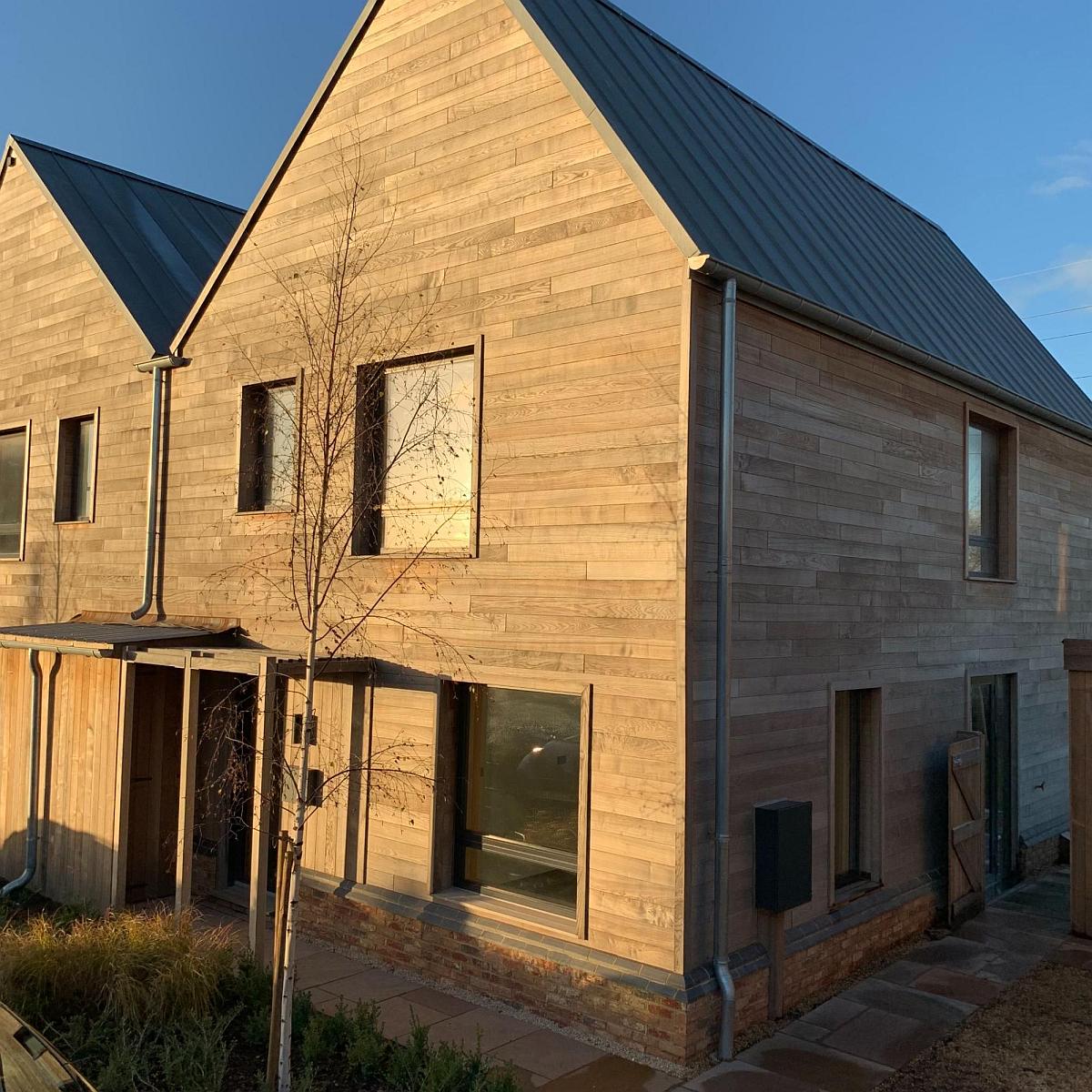 The building is thermally efficient with the build and building design exceeding the AECB standard of energy performance. This has the increasingly important result of keeping the heating bills low for the future occupants.
As the estate agents say…
"The developers lavished meticulous attention to detail on creating their bespoke and environmentally aware specification for the new owners to enjoy for years to come. From the air source heat pumps, under floor heating, timber framed construction, triple glazed windows and sheep's wool insulation, to the orientation of the houses to make the most of the sun and the glorious countryside views to the rear. The Elms has to be seen to be believed."
The founding members at Veya, along with their architects Mitchell Eley Gould, and cladding suppliers Vastern Timber, were early supporters of the 'Grown in Britain' certification scheme. The GIB certificate enables timber from British woodlands to be more readily available to the construction industry.
These homes are constructed with a timber frame made from local wood, incorporating a closed cell modular timber panel system containing lambswool and wood fibre insulation.
The building is clad with Brimstone ash, a thermally modified durable timber sourced from local woodlands.
The results are beautiful, as well as efficient.
The team at Veya had three key aims in mind:
Sustainability with an added focus on local sourcing
Delivery of exceptional quality & flexibility through design
A modular system that's efficient in use and during the build.
These homes are the very first houses to be certified by Grown in Britain. GIB chief executive Dougal Driver presented the GIB certificate for this development to Sarah and Andrew of Veya Homes, in the kitchen of the finished show home, in November 2022.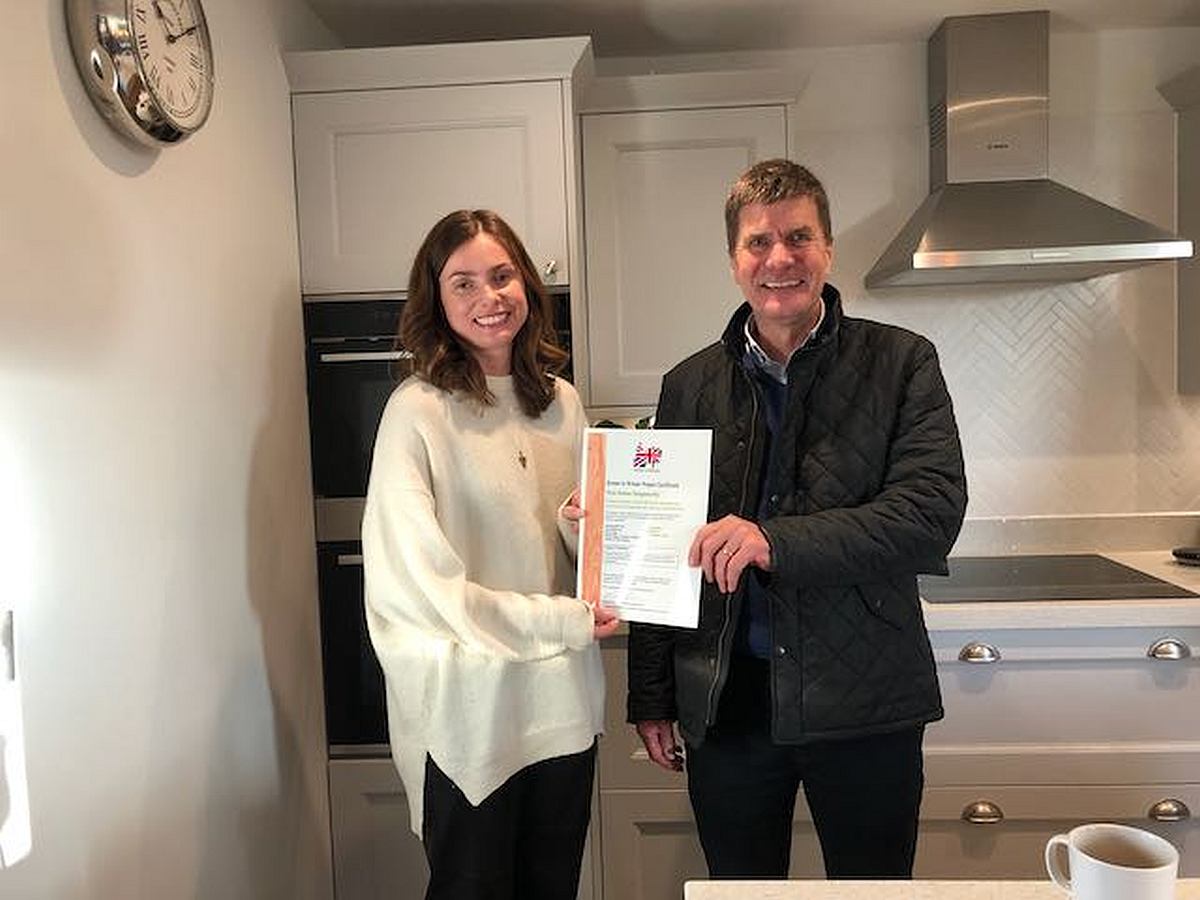 The team said they hope that these Veya Homes can be an example to developers, showing that if you're rigorous in design, specification and construction, sustainable building using local materials is achievable and worthwhile.
Find out more about Veya Homes and the Patch Elm development.
Find out more about Grown in Britain.