June 3, 2021
Over 15,000 views of 'Wood for the Trees'
Vastern Timber MD Tom Barnes presents "Wood For The Trees," a series of short films about British woods and woodlands, that has over 15,000 views on YouTube. The 9th episode, "Sustainable Forestry and the Need for Nurture" was filmed at the Bathurst estate, in May 2021.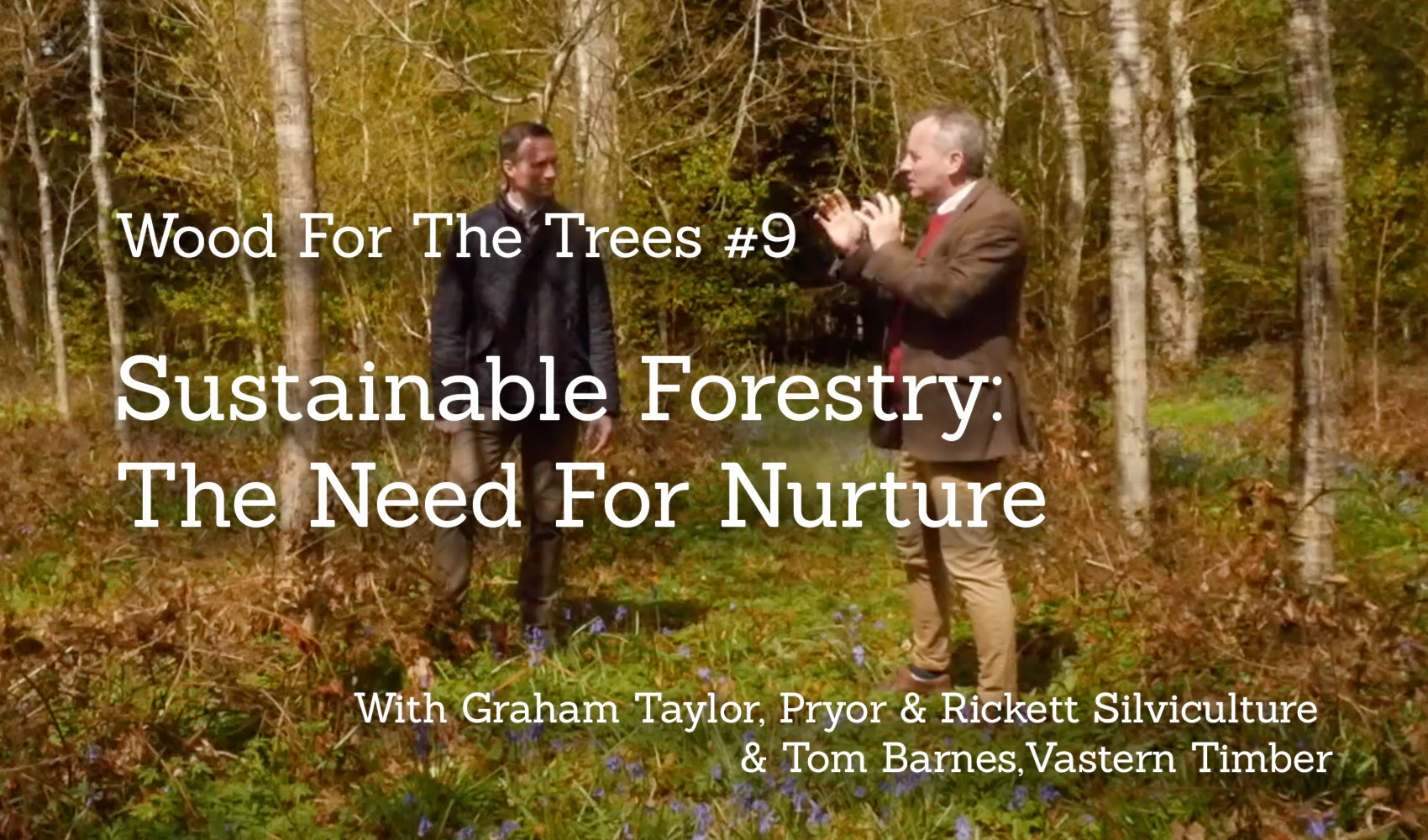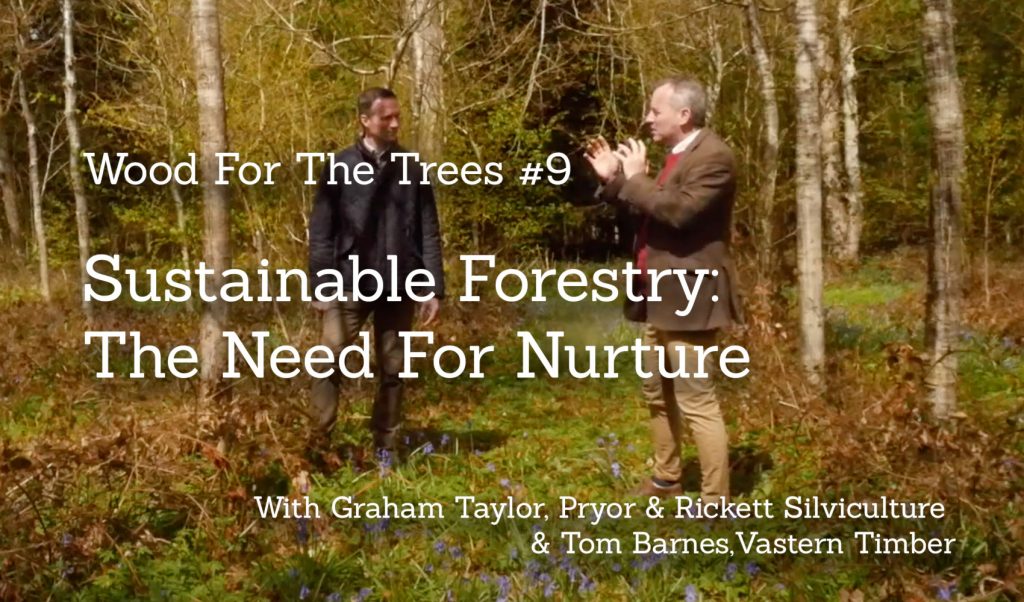 The story so far…
In part one, Tom introduced the series and outlined his concerns for the future of UK forests. Broadly speaking, we all want more trees but there's a polarised debate about planning policy, and tree planting targets have not been met. In part two, Tom met with Dougal Driver of Grown in Britain, to discuss why woodland requires management. In part three, Jez Ralph of Timber Strategies showed Tom around tree planting trials at the Dartington estate and made the compelling point that "with no healthy forest, there's no timber for the sawmill."
Plans for part four were changed by Covid. Filming remotely, Tom spoke with Suzi Martineu, founder of The Tree Conference, about how society recognises and values the health benefits of trees, and how the pandemic impacted our relationship to our local environment. In part five, he talked with Dr Gabriel Hemery about 'Recreating a Wood Culture,' and educational projects at the Sylva Centre to encourage a better connection between people and woodland. Part six of the series was filmed by Charly at Hillyfield Woodland Farm, and looked at the challenges and opportunities for small woodland owners, with Doug King Smith discussing issues with pests and disease, and issues with planning and policies.
Agroforestry was the topic in part seven, with Tom meeting Cordelia Rowlatt and Chris Smaje, author of 'Small Farm Future' at their Somerset smallholding to discuss how planting trees had benefited the farm. Part eight focused on the work of the Future Trees Trust to develop improved trees, undertaking 'progeny trials' to develop tested and improved seed orchards for future tree-planting.
Part nine: Sustainable Forestry, the Need for Nurture
Part nine of the series was filmed in the Cotswolds, with Graham Taylor of Silviculture consultants Pryor and Rickett. Graham showed Tom around the stunning Bathurst estate, which has been privately managed productive woodland for centuries. The site has the "most tall, straight trees I've ever seen" said Tom.
Graham explained that "fundamentally the estate has been carrying out good forestry practice for multiple generations." He said that productive forest management delivers improved biodiversity, with good ride management and sustainable harvesting delivering light to the forest floor, encouraging woodland flowers, which attract insects, which in turn attract birdlife.
Part 9 is out on June 4th.