March 22, 2021
Growing improved trees for timber
"Using more timber can reduce the carbon costs of construction, but where will the wood we need in future come from? Despite political pledges, there has been very little tree planting in England over the last few decades, and almost none of the wood planted is going to yield any timber in the future." says Tom Barnes, introducing the latest film in 'Wood For The Trees,' a series about the future of UK forests.
Tom says "If we can accept that more timber and bio-based material is required to reduce the carbon emissions from the construction sector, then we'll need to grow more trees for timber."
Growing timber requires good quality trees, and these start life as good quality seeds.
The Future Trees Trust works to improve the UK's broadleaved trees, so they deliver all the environmental, social and economic benefits that they possibly can. Vastern Timber is proud to sponsor their research into growing improved trees for timber.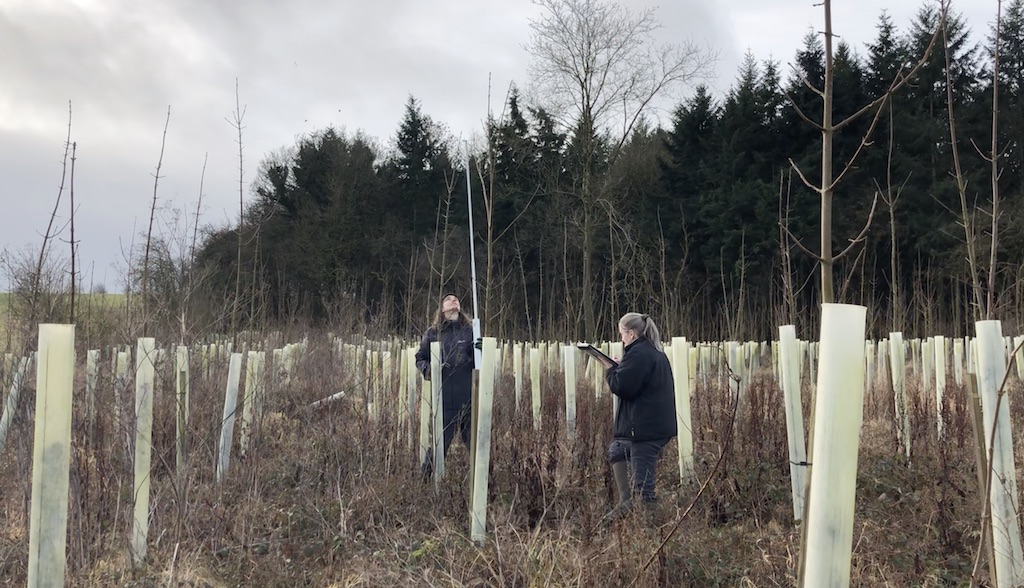 In the film, Dr Jo Clark explains how progeny trials are underway to select the best performing trees for timber, which can establish more quickly, and produce high quality timber for construction.
Tom says "I have a special interest in this subject. I manage a family owned sawmilling business that turns locally grown trees into timber products, and so I know what a good timber tree looks like, and how important it is to manage our woodland to deliver the low carbon building materials we'll need in future. That's why Vastern Timber is proud to support the work of the Future Trees Trust to improve hardwood trees."
Find out more about our mission to increase the use of British timber.