June 2023 News from the Sawmill
Fancy coming along to Build it Live in Bicester this weekend (9-10 June)? We'll be there presenting our award-winning timber cladding. And yes, our Build It 'Best Cladding' award might make an appearance too.
Also this month, join us at the Bathurst Estate, discover how artificial intelligence could assist future woodland management, see our british-grown larch on the front page, and hear Tom's thoughts on carbon footprints.

Join us at Build It Live, Bicester
On Saturday 9th and Sunday 10th June we'll be at the Build it Live show in Bicester. This amazing self build and renovation show is from the team behind Build It magazine. It's packed with experts, information and suppliers to help self-builders bring their projects to life. 
We'll be there with our award-winning timber cladding, and our awesome team to show you some samples and talk through your projects. 
Tickets on the day cost £12, but you can get them FREE here.
Best Cladding Award
Last year, our Brimstone team were delighted to pick up the Build It Magazine award for 'Best Cladding'. 
Wolf (on the left) and Stefan (right) collected the prize at the Build It Awards and they'll be proudly displaying our award at the show. 
Wood back stories: Ash from Bathurst
All of our Brimstone cladding is made from locally-sourced timber. Recently we sourced some Ash from the beautiful Bathurst estate in Gloucestershire. This amazing woodland has been managed by the same family for centuries and produces exceptional timber.
Want to find out more? Take me to Bathhurst.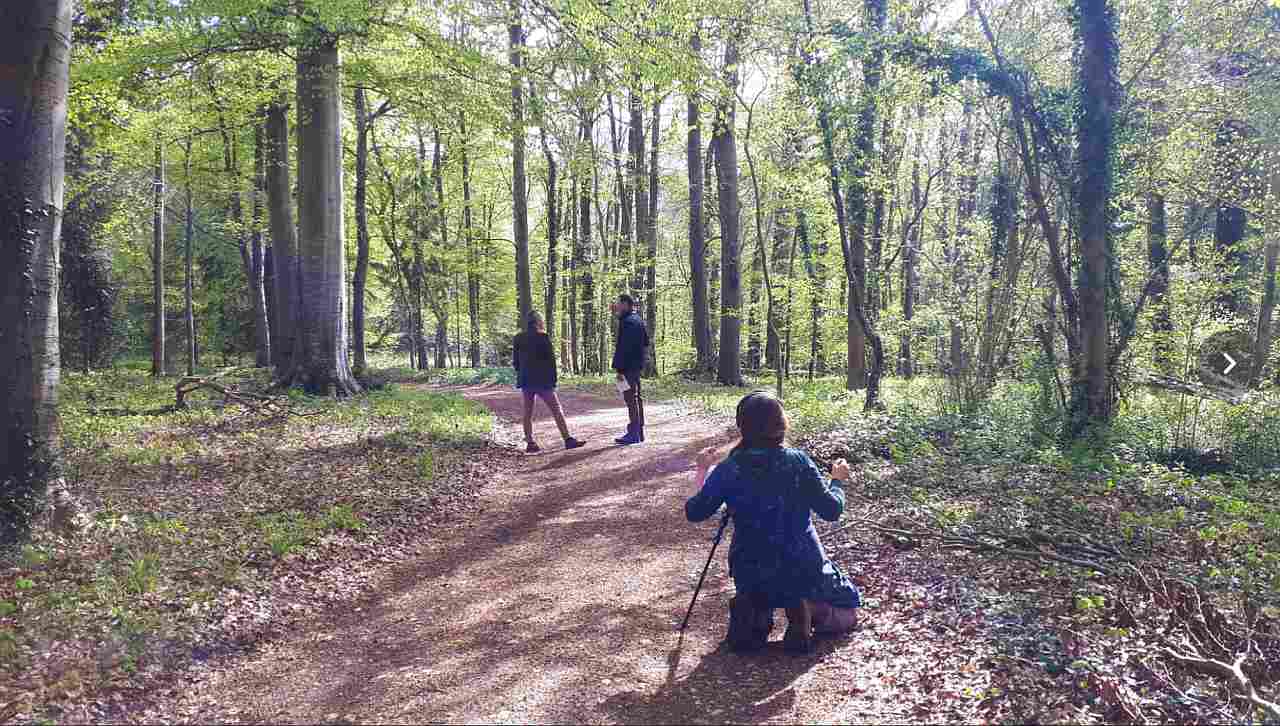 Wood for the Trees: woodland management at Bathurst. 
A couple of years ago we visited the Bathurst estate. Here, we discovered why centuries of exemplary woodland management have resulted in some of the tallest, straightest trees we've ever seen. 
In 'Wood for the Trees' part 9, our MD Tom Barnes spoke to Graham Taylor, director of a leading forestry consultancy. Together, they uncover the secrets behind the woodland management at this beautiful estate.
Artificial Intelligence and the future of Woodland management
Every year, we donate 1% of Vastern Timber revenue to support projects that help forests to thrive. 
This money recently supported Grown in Britain and top technology companies, regulators and woodland managers to explore the potential of cutting-edge tech.
Together, the team worked to gain a better understanding of the possibilities of Remote Sensing and Artificial Intelligence in woodland management.
You can read the key findings of this fascinating project here.
Front page news
We're always chuffed to feature in the news. Two weeks ago we were named in the Independent's list of British products that 'enrich everyday life'. And soon you'll see our cladding on the front page of 'Timber Construction' magazine. 
Our British-grown cladding takes centre stage in the summer issue, which not only showcases a beautiful build project in Bath, but also sees Tom outlining the risks around Siberian larch and the many benefits of choosing home-grown alternatives.
Keep an eye out for the magazine this month, and, in the meantime, check out the story behind the beautiful project on the front cover. 
Carbon Footprint ASBP webinar 29 June
Our MD, Tom, will be sitting on the panel at this Alliance of Sustainable Building Products (ASBP) event on Carbon footprinting. 
Join us for the lunchtime webinar to hear how ASBP members, from SMEs to large international companies, have taken action to assess their organisation's carbon footprint. 
You can learn more about our approach, the lessons we learned and the steps today's organisations are taking to reduce their emissions.