April 2022 News from the Sawmill
This month's update is as jam-packed, as ever.
See how the 'Tree of the Year' shows support for Ukraine and hear the Timber Trade Federation's warning about Russian timber.
Get an update on our stock of Siberian Larch and some homegrown alternatives. Plus, take a look at a beautiful oak flooring project in a Cotswolds cottage.
Last, but not least, you can explore the science that tells us why 'forests are cool'.
Let's get started.

Polish oak wins 'European Tree of the Year,' symbolising support for the Ukraine
It's official! The European Tree of the Year 2022 is a 400-year-old oak in the Bialowieza Forest in Poland. It's a beauty.
Organisers say this winner "symbolises Poland's resistance to aggression and its warm welcome to Ukrainian refugees."
Take a look at the award-winning tree in all its glory. You can also support the Red Cross Ukrainian appeal here.
Timber Trade Federation warning on Russian timber risks
In Construction News, TTF head of technical and trade policy, Nick Boulton, said under UK timber regulations, it's the legal duty of importers to prove there's 'negligible risk' that timber is sourced illegally.
The TTF has urged its members to enforce their own trade ban on Russian timber, and said some "difficulties" had emerged with regards to timber that had been paid for before Russia invaded Ukraine.
Siberian Larch cladding – stock update
Our stock of Siberian timber is starting to run low, and for obvious reasons, we're not planning on restocking.
Last year, less than 4% of the timber we sold was Siberian larch, and we've got plenty of excellent homegrown alternatives on offer.
British-grown larch is a great replacement. Yes, it's a different species but it's hard, durable and graded to the same qualities as the Siberian version. Even better, it has no issues with trade bans or sanctions!
Engineered oak flooring rises in price
Another sign of how events can affect our globalised supply chain is the rapidly increasing price of engineered oak flooring.
The best quality flooring is made using birch ply with an oak top layer. Most of the world's supply of high quality birch plywood is made in Russia and Belarus, while a significant volume of oak originates from Ukraine.
This means we can expect engineered oak flooring to become more scarce – and more expensive over the coming months.
Are you considering oak flooring for your home? If so, it's worth considering solid oak as an option. It's now cheaper and more easily available.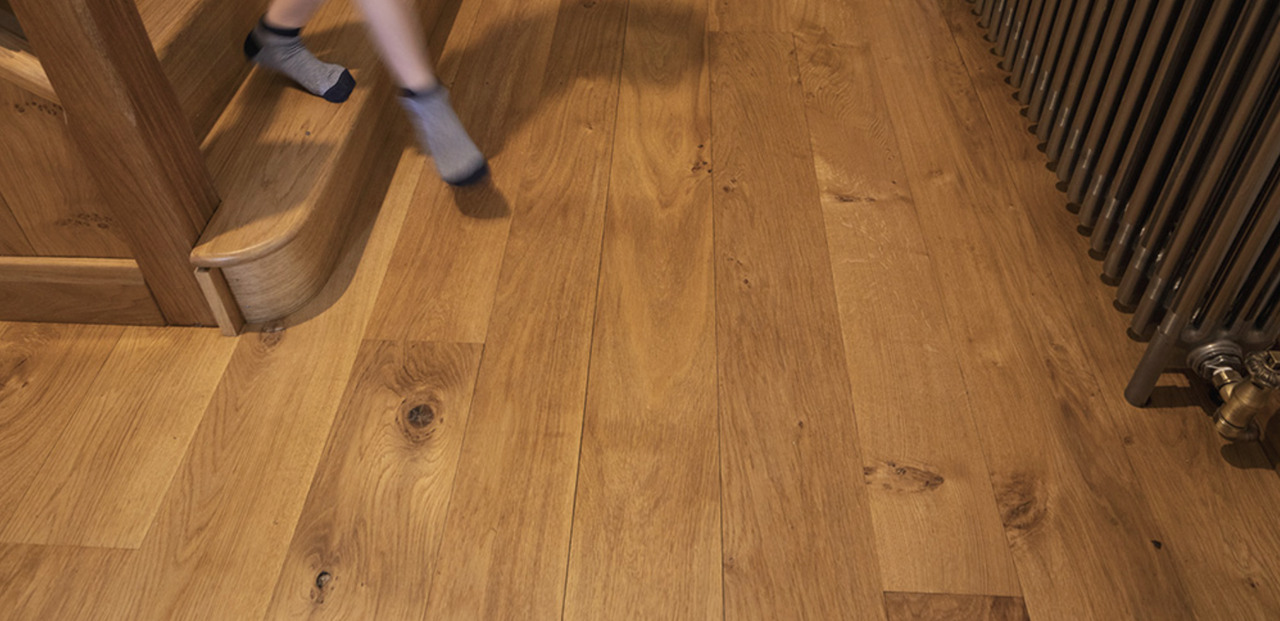 CASE STUDY: Oak flooring in a cosy Cotswold Cottage
Installing quality wooden flooring is a substantial investment, but it offers spectacular results.
This cosy farmhouse was refurbished to an exceptional standard with oak floors and fittings, creating an elegant and robust family home. We supplied both solid English oak flooring and prefinished engineered oak flooring, as well as moulded timbers for the finishing touches. Take a look at the beautiful results.
We produce solid hardwood flooring from locally sourced timbers at our Wootton Bassett sawmill. Of course, oak is always a popular choice, but if you're looking for a locally-grown alternative, ash and elm also fit the bill.
Our lead times for flooring are usually around four weeks, and we have experts on hand to help you choose the right timber for your home.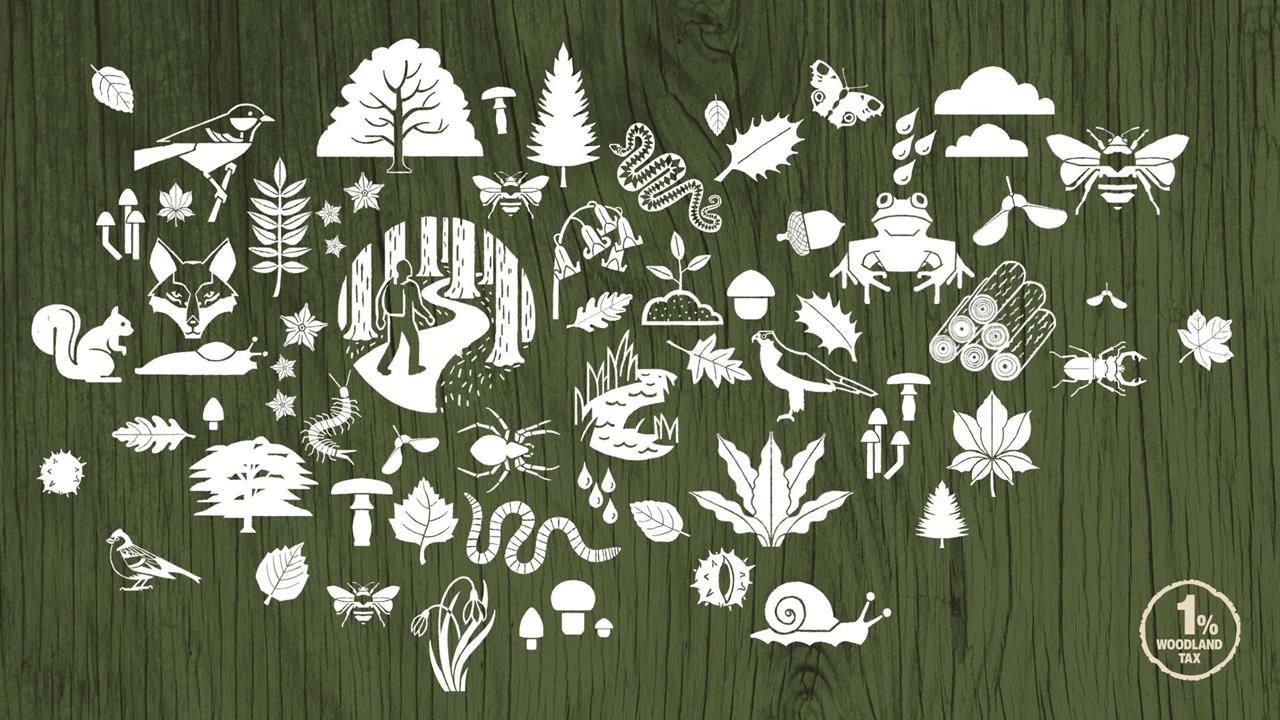 HELPING THOSE HELPING OUR WOODLANDS
Last month we announced our pledge to put 1% of our turnover towards helping our local woodlands. If you're an organisation that's using innovative approaches to improve woodland, you could access one of our grants between £5,000 and £10,000.
Forests ARE cool – according to the latest research
We always knew trees were vital for our planet, but recent research shows that the world's forests play a far greater role in tackling the climate crisis than we first thought.
A study published in Frontiers in Forests and Global Change shows that forests are critical for mitigation and adaptation. They cool the air and protect us from droughts, extreme heat and floods caused by the climate breakdown.
The science behind forest cooling is complex, but it comes down to biophysical effects such as the aspect of the trees' wood, leaves and density.
With all these important traits, taking care of our forests is vital. Michael Coe, the tropics program director at the Woodwell Climate Research Center and a study co-author, said: "Without the forest cover we have now, the planet would be hotter and the weather more extreme. Forests provide defence against the worst-case global warming scenarios."