Tiggins Rewilding Barn
We're delighted to share the story of the Tiggins Rewilding Barn. This net-zero-carbon building has a whole host of unique features like micro-screw foundations, hemp-lime mix insulation and our very own British-grown larch cladding.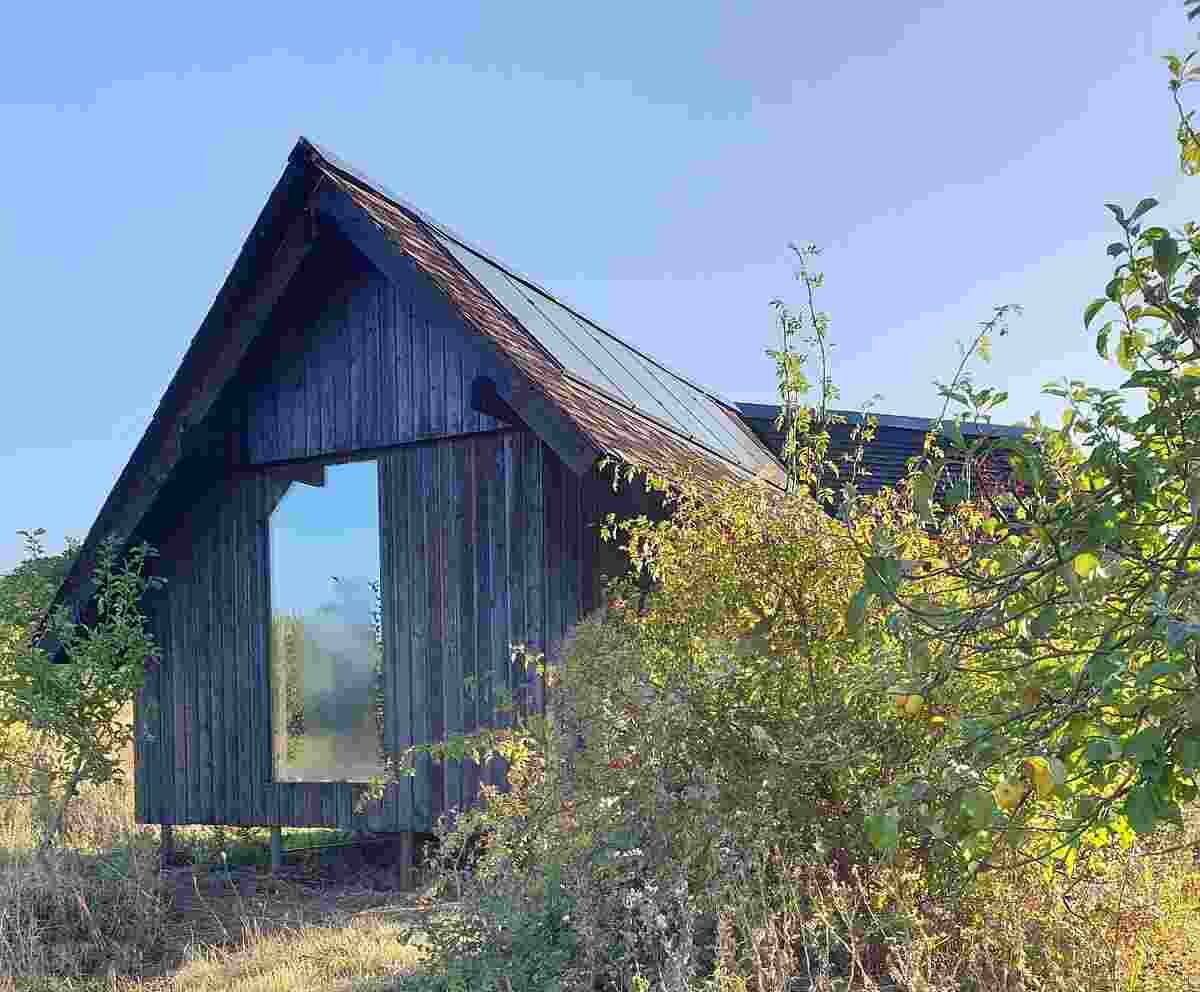 This beautiful low-impact workshop is part of an extraordinary rewilding project. If you'd visited back in 2008, you'd have found a plot of barren, over-farmed agricultural land. Over the course of the last 15 years, this little corner of East Suffolk has undergone a huge transformation.
Today, on that same spot of land, you'll find a thriving nature reserve, boasting wildflower meadows, dense hedgerows, seasonal ponds and thickets of coppiced willow. Barn owl boxes placed in the trees have enticed local barn owls to the land. While bees, newts, dragonflies and butterflies have made their home here.
A new addition to nature reserve
In 2020, a local architecture practice, Natural Building Studio, helped to design and build Tiggins Barn – a tool store, shelter and workshop space in the meadow.
Before starting the project the team asked themselves four key questions:
How do we make the build net-zero?

How do we touch lightly on the landscape? 

How can we use locally sourced materials? 

How do we make a building that creates additional habitat for wildlife?
So how did they get on? 
Micro screw foundations and timber frame
They started as they meant to go on by raising the building off the ground on micro-screw foundations. These have many benefits. They're low cost, quick to install and eliminate the need for carbon-intensive concrete. They also provided a dry and sheltered habitat below the building, contributing further to the local ecosystem. At the end of the building's life, these foundations can easily be removed, reused or recycled.
The structure itself is made up of a simple softwood timber frame. The team made sure the eaves overhang the facade, so there is shade in the summer, as well as ledges and nesting spots for small birds. 
The frame is in-filled with a hemp-lime mix, which is a UK-sourced net-zero-carbon building material. It provides insulation to keep the building warm in winter, and high thermal mass to keep the building cool in summer. The good news is, it's also biodegradable at the end of its life.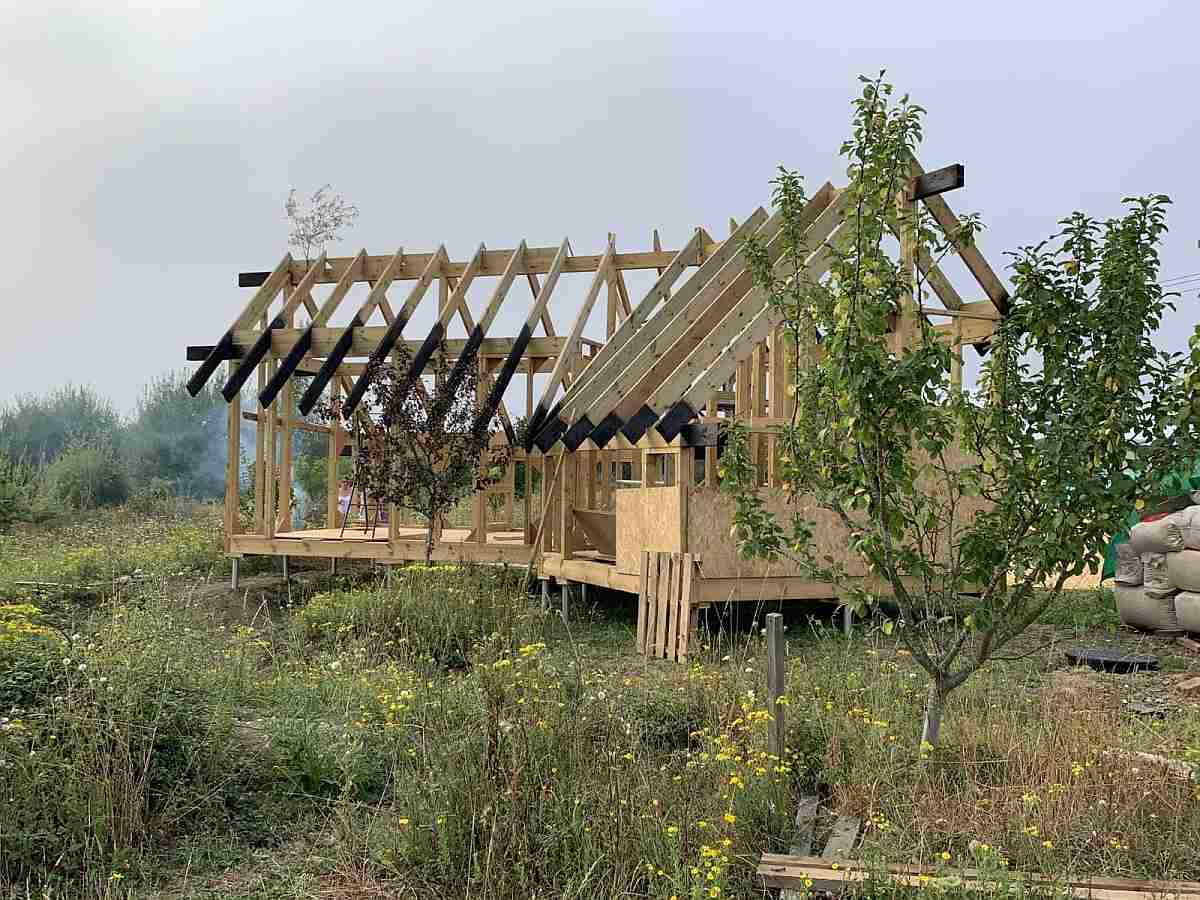 Locally-sourced larch cladding from our sawmill
The walls of Tiggins Barn are clad in our UK-grown larch. The team wanted to use locally sourced materials to reduce the carbon footprint of distribution and delivery. So, they opted for our durable British larch boards. 
As Kit, the founder of Natural Building Studio, explains: "We chose larch, because it's grown in the UK, it's naturally durable and relatively cheap compared to cedar and hardwoods. We kept the costs down further by using low grade boards. They have a few extra knots, but we love the texture and pattern this adds to the facade".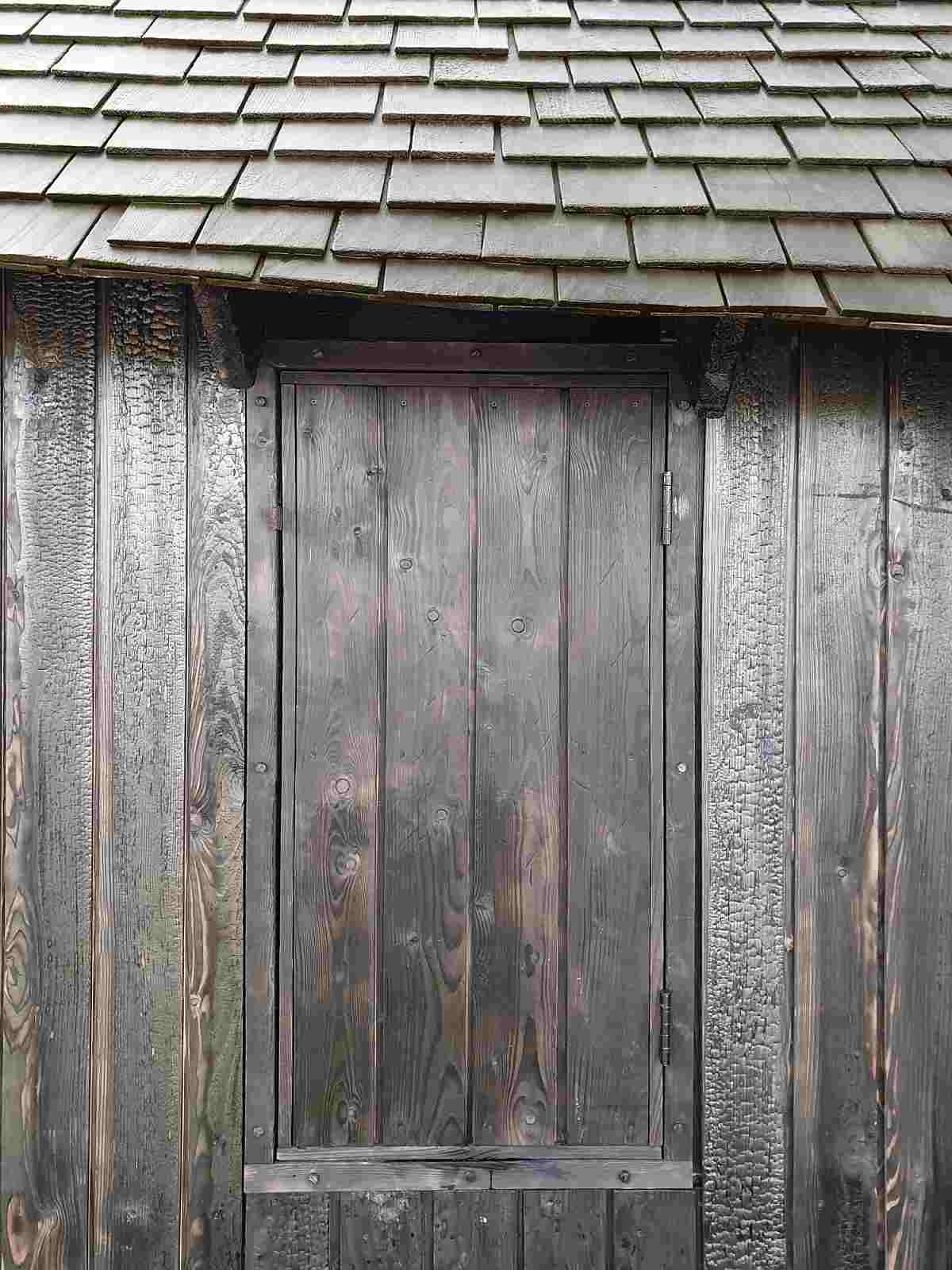 Making the cladding unique
To add to the larch's durability and look, Kit and his team charred the boards on site using a traditional Japanese method, Shou Sugi Ban. 
Kit told us why this was an important part of the process. "It's a natural way to preserve wood. The charred top-most layer increases water resistance, pest resistance, and fire resistance. It creates a beautiful texture and rich blackness that references the black-tarred timber barns found all over Suffolk."
Although the charring process emits a small amount of carbon at the beginning of the material's life, it's a natural preservative method. Which means the timber can easily be recycled or safely decomposed at the end of the building's life.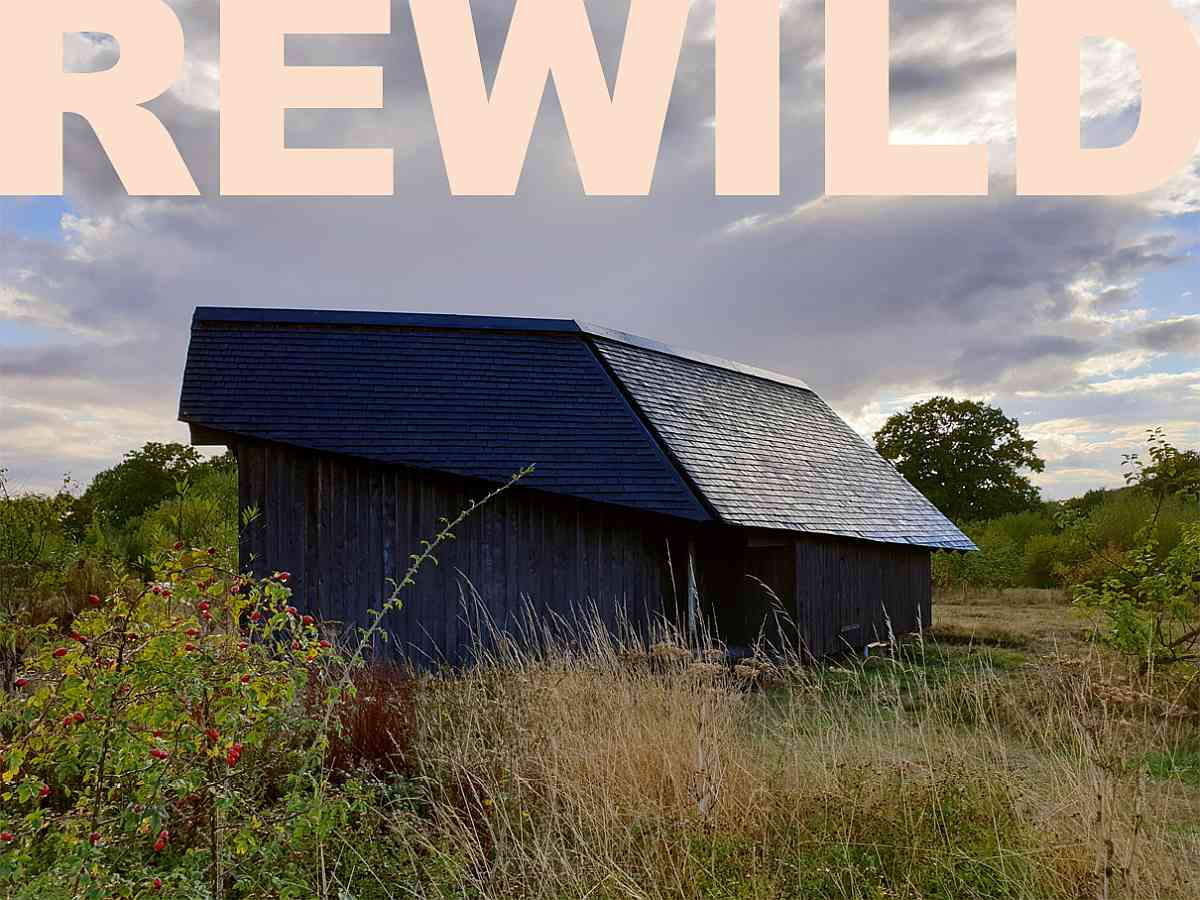 A vision for the future of construction
The final Tiggins Rewilding Barn is not only a stunning building, it's also evidence that we can all choose to build in more low impact ways. Today, it is possible for the construction industry to move from being a major climate change contributor to an industry where net-zero-carbon buildings are the norm.
"We want 'sustainability' to happen in the background, while the focus stays on the things that bring joy to our built environment: beauty, space, light, form, art, nature, culture, life", Kit told us. "The trick is to find intelligent ways to deliver net-zero-carbon buildings in an economical way. Use reasonably priced materials, and put them together in a way that is easy to build. Do that creatively, and you can then focus on the bits that bring joy".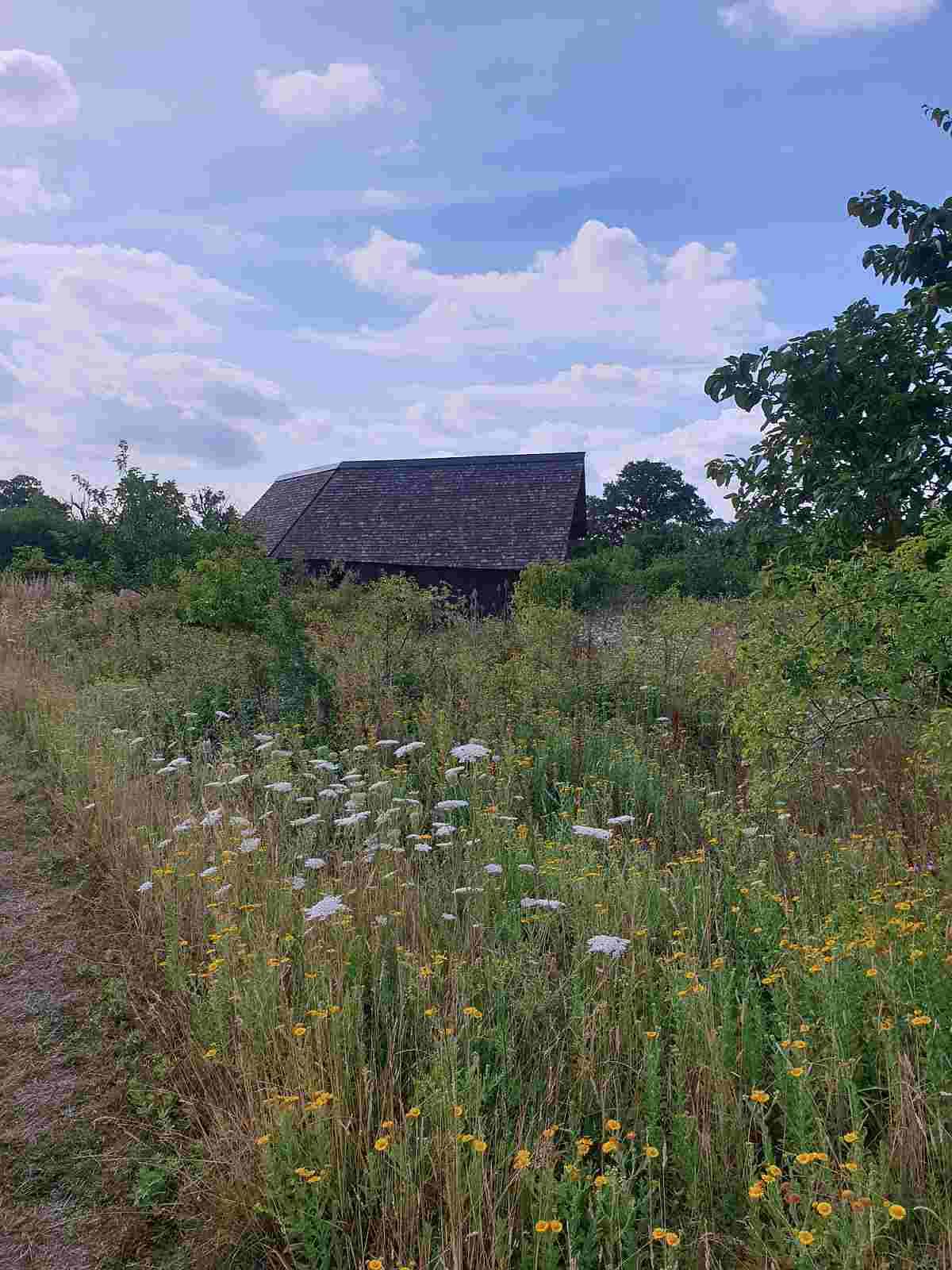 Can we help you too?
If you're looking for high quality, economical British timber, please get in touch. Our team can offer advice and help you find the right wood for your project.
""It was brilliant working with Vastern Timber. It's important to Natural Building Studio that our project team is working with common values towards common goals, so Vastern Timber's passion for decarbonising construction, sustainable British forestry, low-cost technical solutions, and rewilding made it a perfect collaboration" – Kit Smithson, Founder of Natural Building Studio"