March 6, 2023
A hat trick of awards for Vastern Timber
Normally, we let the quality of our timber products and our promotion of local woodlands speak for itself. But just this once, we're going to toot our horn, fly our flag and bang our metaphorical drum. 
Why? Because we're celebrating winning not one, not two, but three national awards. And, as you can tell, we're pretty chuffed.
So, what are these awards and what do they mean to Vastern, our team – and to our wider mission?
Best cladding award from Build It magazine
Late last year, Brimstone was awarded 'Best Cladding' by Build it Magazine. This is one of the best selling and trusted magazines for self builders, so it was quite an honour.
What we liked most was that Brimstone received the award for best cladding system or product. This wasn't the best product compared to other timbers, or other British made products, but the best in class, which was a real endorsement for the team. 
Since day one, our goal was to develop a successful product using the timber from our local woodlands. We wanted to find a way to make less-loved timbers – like poplar, ash and sycamore – into a desirable and competitive product. 
We saw the growing popularity of timber for external cladding, along with the potential of thermal modification to make those less used timbers much more durable. And Brimstone was born.
Now our germ of an idea has turned into an award-winning product. What a journey.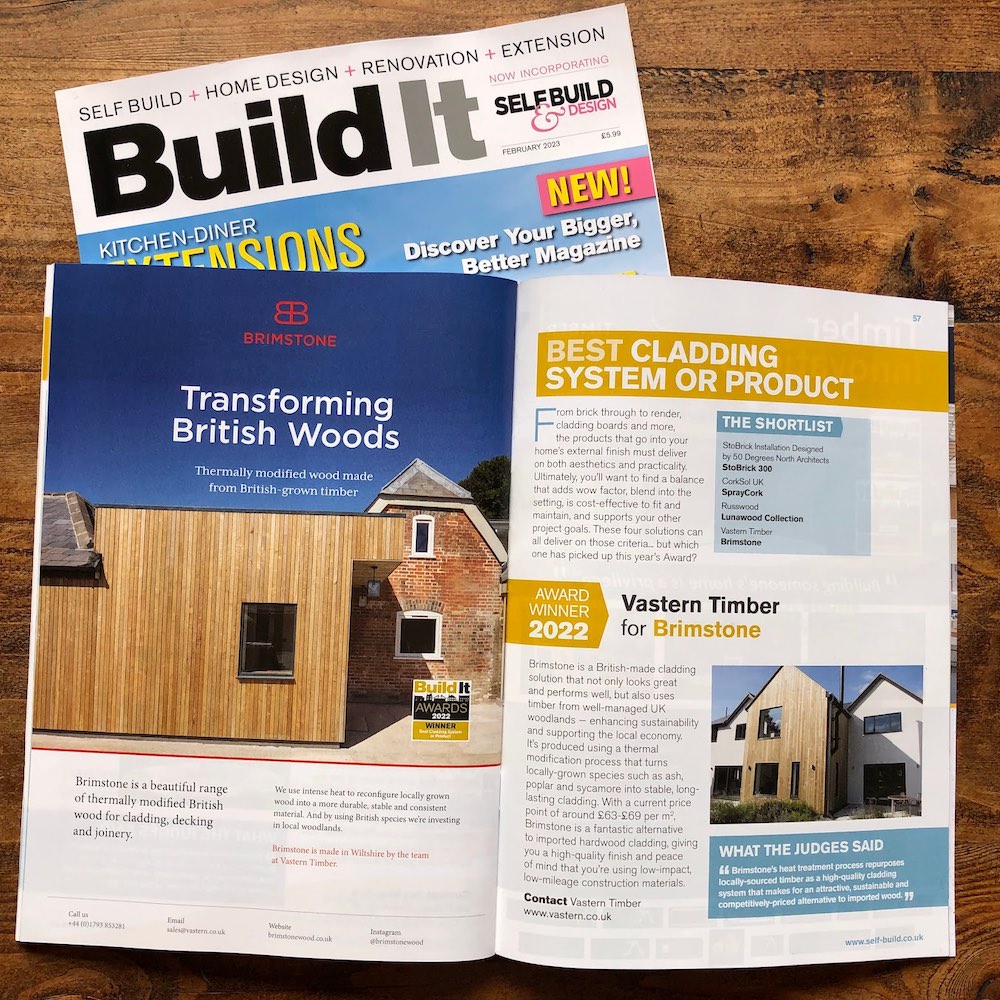 The Alliance of Sustainable Building Products People's Choice Award
The Alliance of Sustainable Building Products is a group of businesses working towards lower carbon construction. Together, they're using circular economy principles and sharing knowledge to reduce the carbon footprint of the buildings we build and use.
Brimstone made it to the final of the ASBP awards, and was voted the People's Choice in the Product Awards. We were delighted to be recognised here, as the ASBP focuses on the important 'pillars' of sustainability – transparency and ethics, low carbon and resource efficiency. 
It's vital that businesses begin working to reduce emissions and develop more sustainable processes and practices. That's why we've joined Business Declares. It's why we've commissioned and published a greenhouse gas emissions report. And it's why we're so thrilled to be recognised by the Alliance of Sustainable Building Products
Find out more about the ASBP and the team's response to the award in our blog.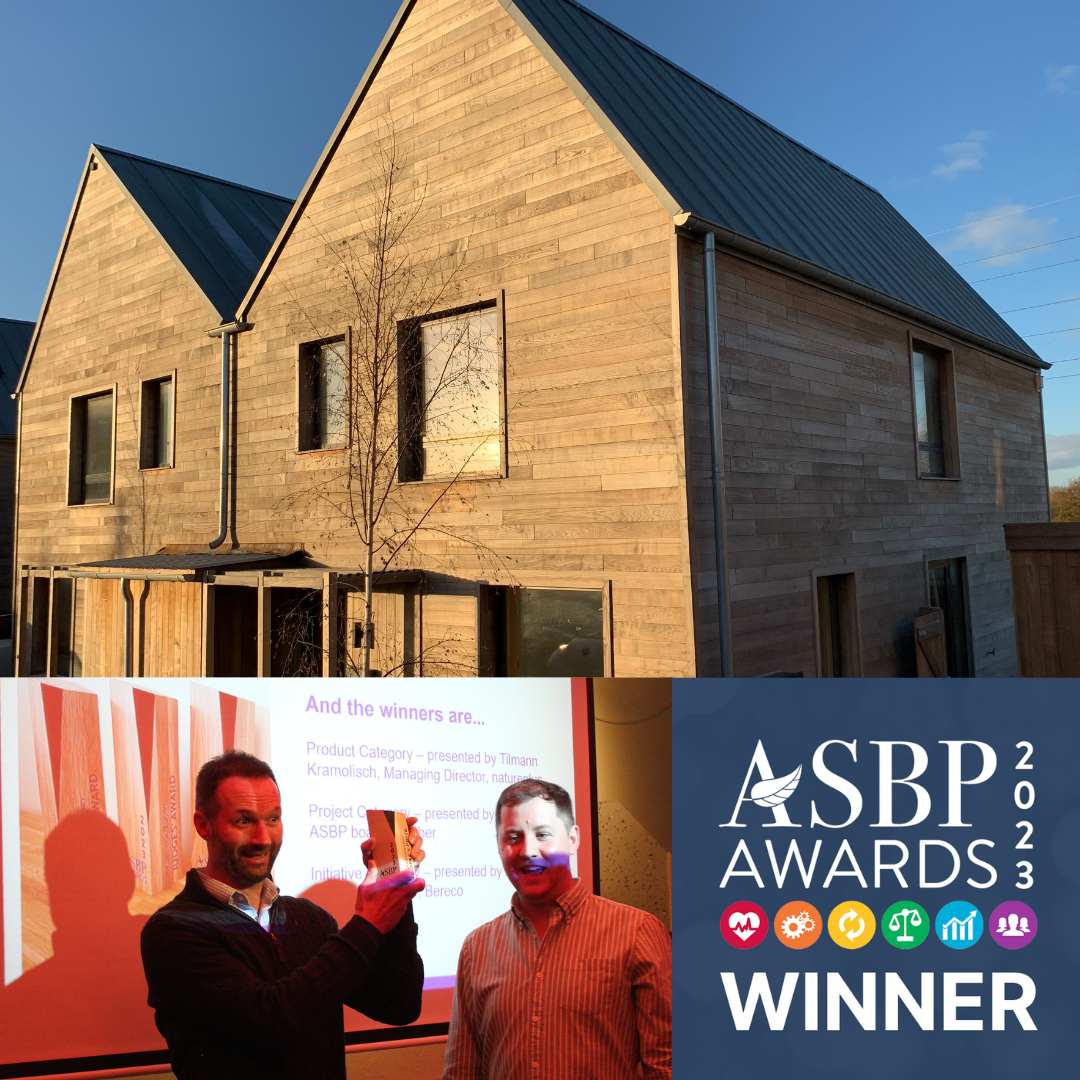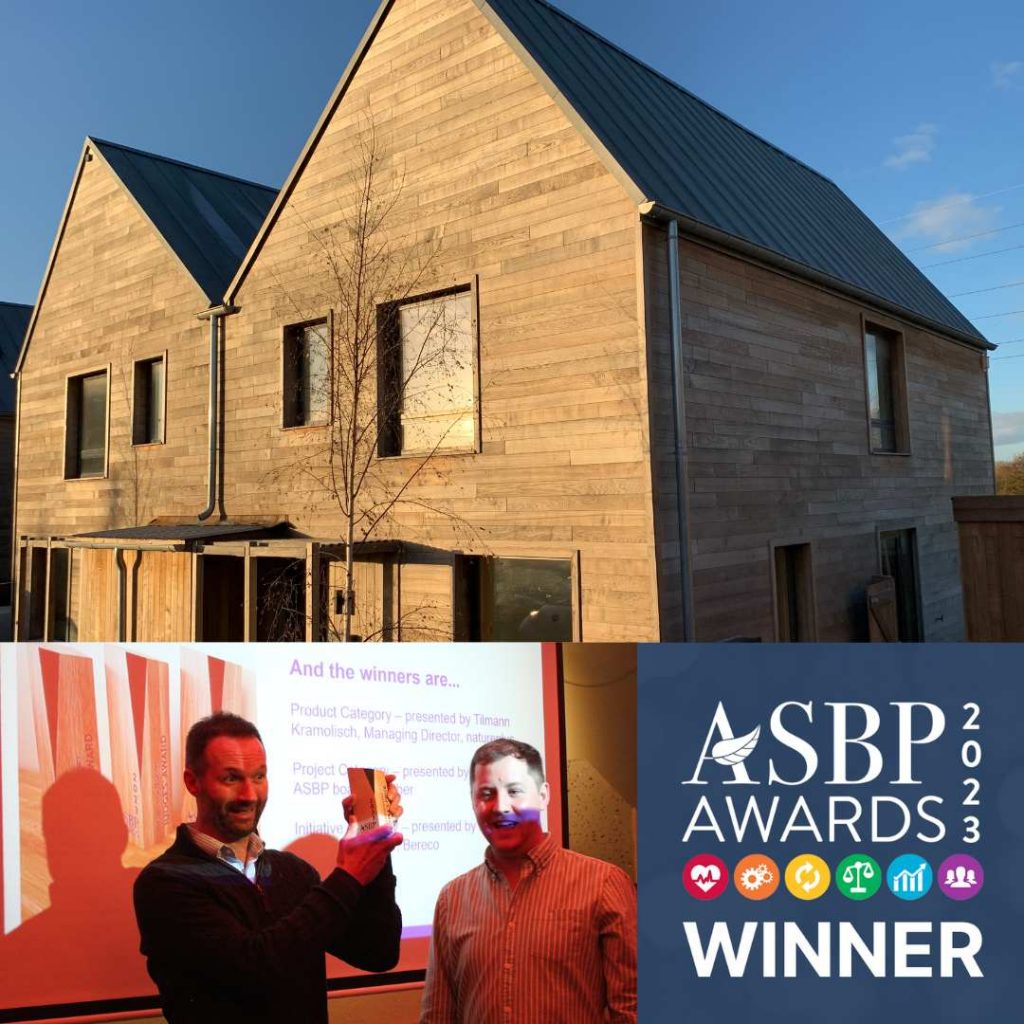 Confor Changing Attitudes Award
At the very end of February, the Confederation of Forest Industries awarded our MD, Tom Barnes, the Changing Attitudes award. The judges highlighted Tom's work on the Wood for the Trees series of films on forest management and resilient woodlands, as well as his work on the National Wood Strategy for England. Trudy Harrison MP, the DEFRA minister responsible for trees and forestry, presented the award- a hand carved yew bowl – to Tom at her Westminster offices.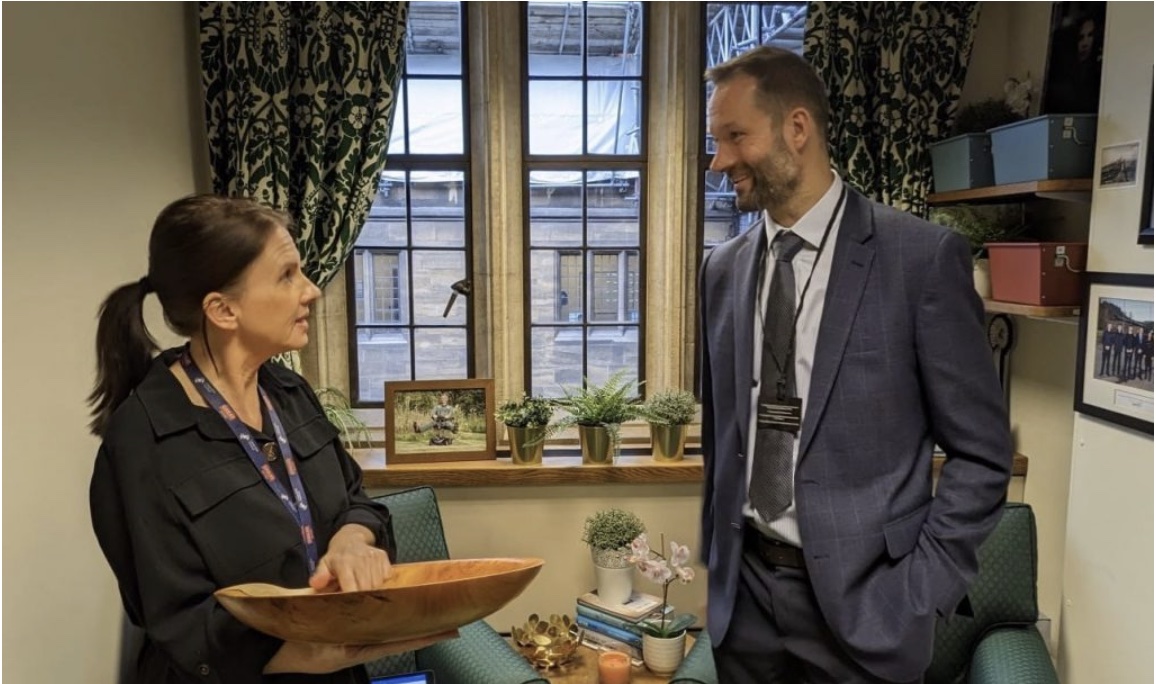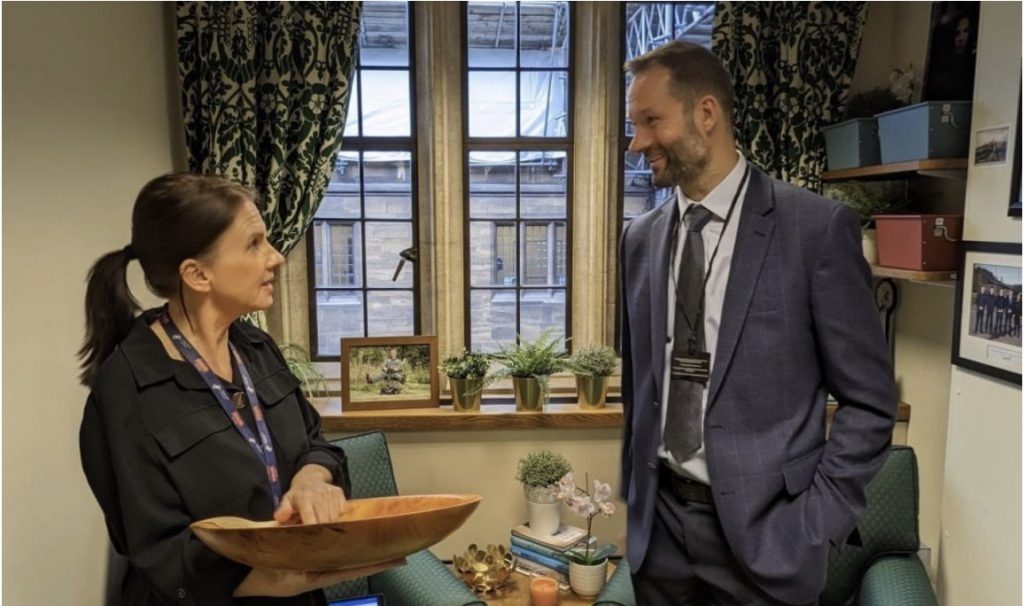 We are proud of Tom's win, but he's the first to say our work is about more than shiny awards. What really matters is continuing our mission to promote local wood, and our ongoing collaborative efforts to support local woods and woodlands. 
Beyond the award cabinet
If this successful run of winning awards means anything – we hope it's this. Our mission to encourage the use of British timber is recognised as being more vital than ever. 
Together, we want to spread the word that we can use local wood for the good of local woodland. And we want to highlight how communities benefit by making low carbon buildings from local, renewable timber. 
So, we'll keep on tooting that horn, flying that flag and banging the drum for British grown woods. We hope you'll join us.