July 15, 2021
Local alternatives to imported timber are in the news
High demand for timber products is in the news. Our MD Tom Barnes, in Timber Media, said "Canadian cedar is becoming extremely hard to find, and very expensive to buy. Where companies do still have stocks, the price has risen to well over £100 /M2."
Tom said "fortunately, British grown options remain available and affordable. Our thermally-modified, homegrown Brimstone cladding range is a popular alternative to imported hardwood cladding. It delivers the knot free and stable qualities of Canadian cedar, at a much more affordable price point. Brimstone poplar is now selling for approximately £60 /M2 and British cedar at only £45 /M2 (ex VAT)."
The benefits of local timber
"There are many benefits to local sourcing for timber products." said Tom. The long term outlook is that demand for timber is set to increase. "Developing supply chains that are closer to home could help meet the construction sector's high demand for timber."
Architects Journal reported on the materials shortage in July 2021, saying government data confirms that the prices of building materials are rising.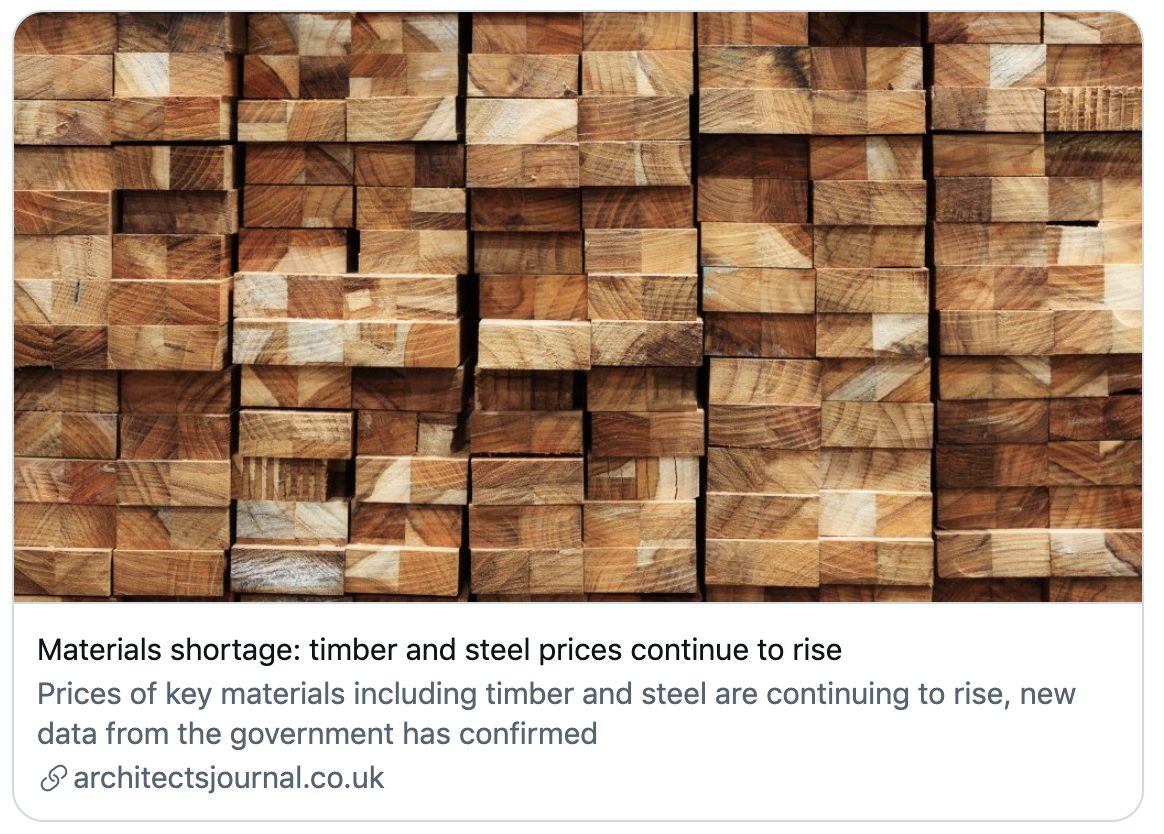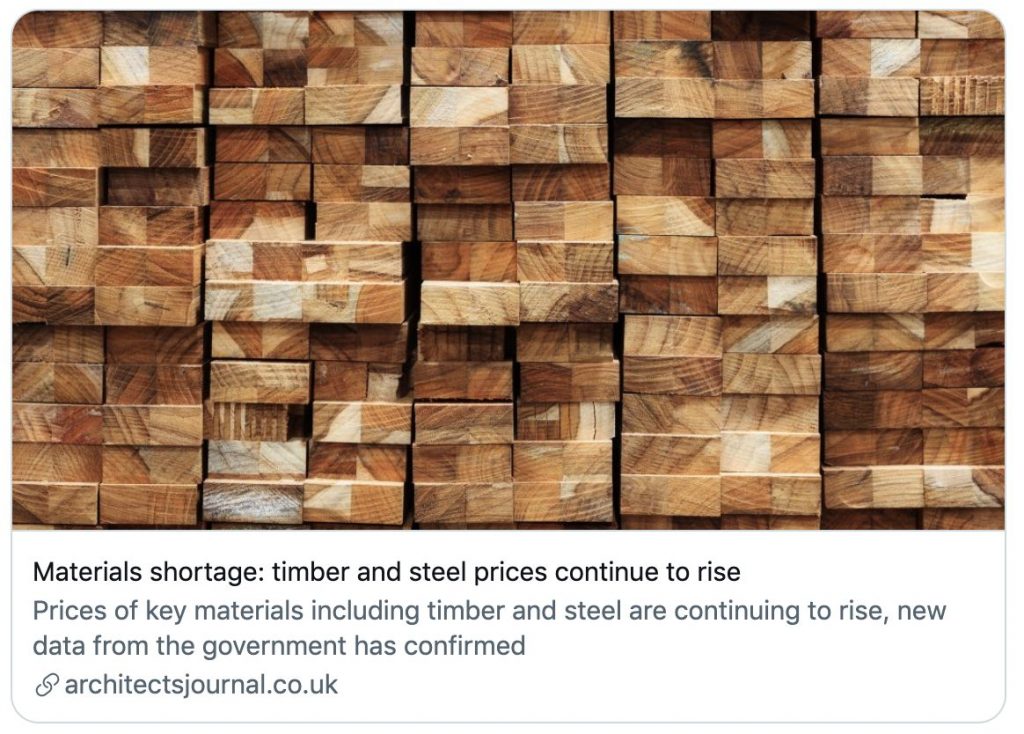 Tom's article in Timber Media looks at local alternatives to imported timber.
"Brimstone is made of British grown ash, poplar and sycamore. These timbers are transformed by a non-toxic thermal-modification process, which changes the way water reacts with the wood, producing a durable and very stable timber cladding."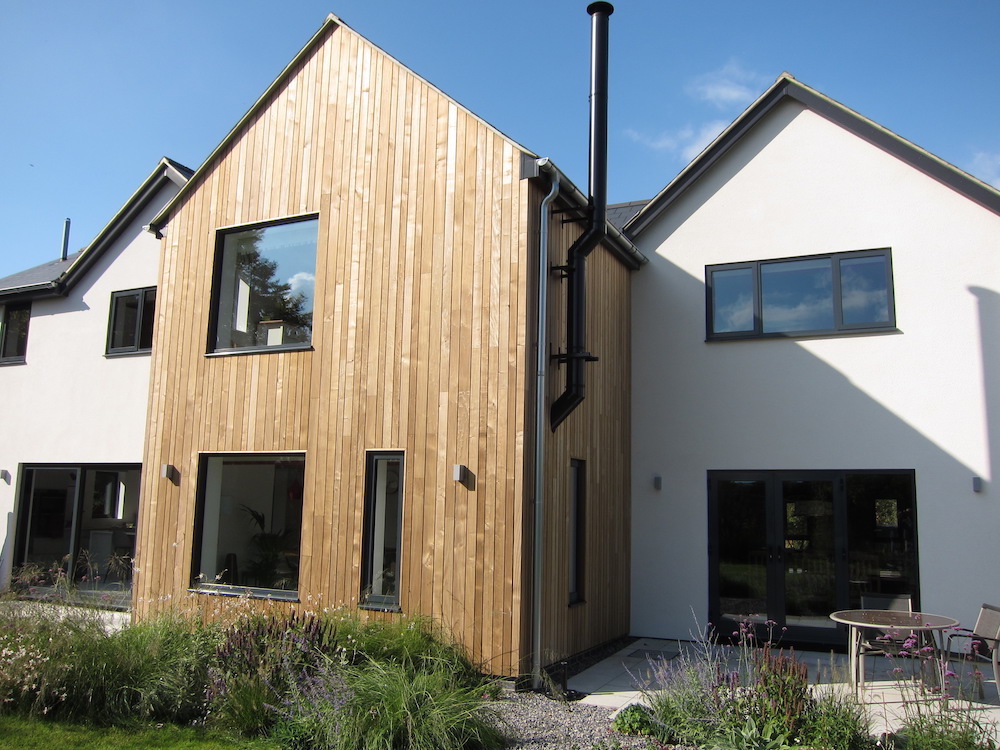 Tom said "Brimstone poplar delivers the knot free and stable qualities of Canadian cedar, at a much more affordable price point. It's a great alternative when the client wants that crisp, modern appearance." For those who are are "set on having cedar" British grown cedar is an option.  It tends to grow shorter and knottier than its Canadian counterpart, but if you're happy with a 'knotty' look it's a great choice.
Find out more in Tom's article at Timber Media.