Grade A British larch: homegrown larch cladding brings beauty to a barn conversion in Wiltshire.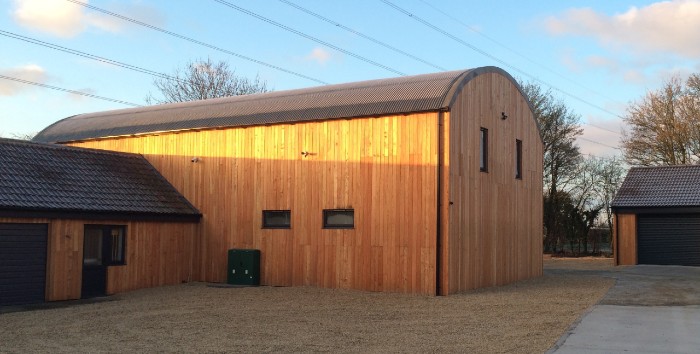 Grade A British larch was an economical and environmentally friendly choice.
The client, a family of Wiltshire based farmers, decided to diversify and convert their barns into a mixture of offices and industrial units. They selected British larch for their timber cladding –  partly because they wanted a locally produced material, and partly because they preferred the aesthetics of the british larch to the more commonly used Siberian larch.
The larch used in this project was sourced from the Longleat estate, just 20 miles away. The Longleat forest is extremely well managed and this results in very high quality larch logs, "some of the best we've ever seen" said Tom Barnes, managing director of Vastern Timber.  
"British larch has a lower carbon footprint than imported alternatives."
"It's also an economical choice, with Vastern Timber's Grade A British larch cladding available from £35 / m.2. We delivered almost 4000m (equal to 570 square metres) of Grade A British Larch machined to a 20 x 145 mm VTG2 tongue and groove profile," said Tom.
"Not only does British larch have a lower carbon footprint than imported alternatives, it's also an economical choice."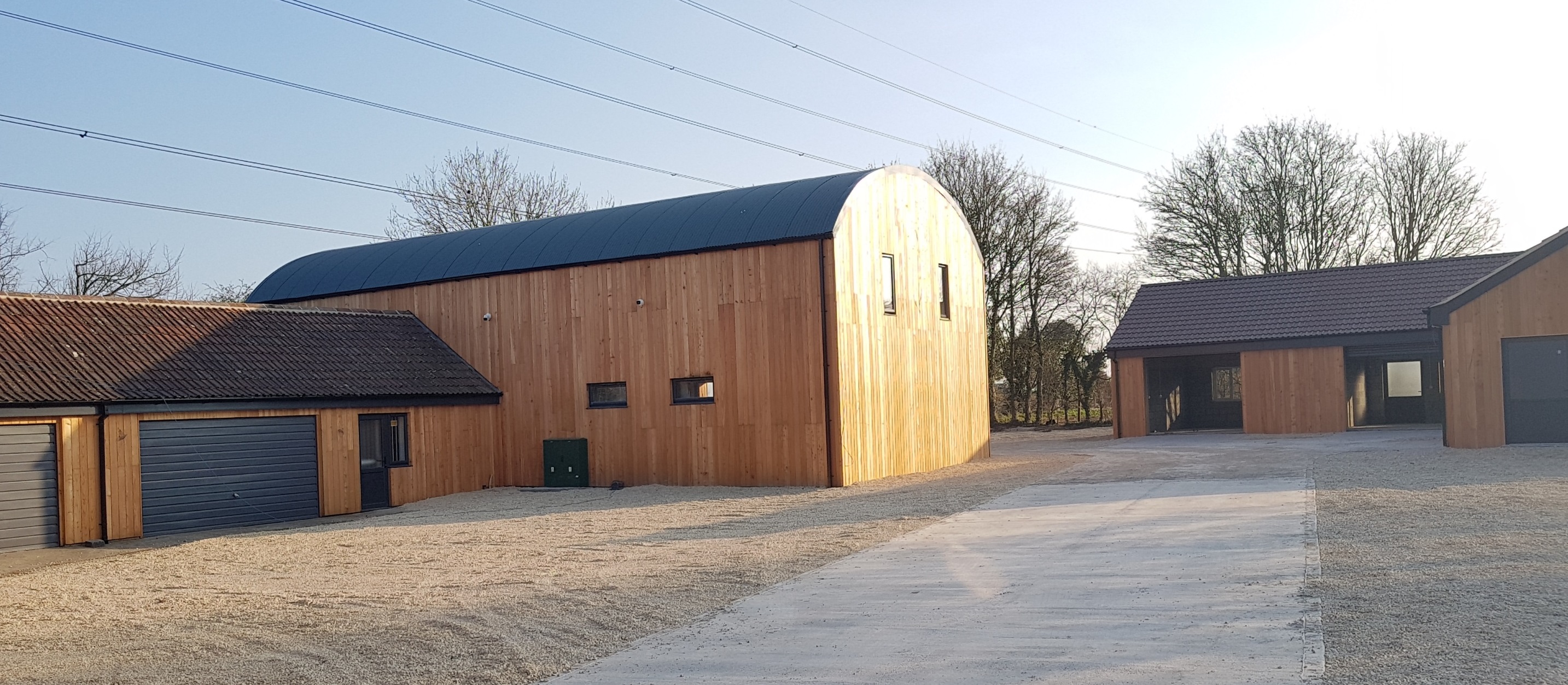 "The cladding was fitted vertically, to reflect the agricultural architecture in the location. I think this was a clever design choice that reflects 'the language of the landscape', as it is the traditional style of timber cladding on agricultural buildings."  
Tom explained why larch is a great choice for timber cladding. "Larch makes a good cladding material because it is naturally durable and hard. The resin in the larch naturally repels water and fungi, prolonging the life of the timber."
Using homegrown timber helps support British woodlands
"At Vastern, we're proud to specialise in the production of timber products from homegrown logs. I believe it's vital to support our British woodlands by using British wood, and this project is a fantastic showcase for the beauty of homegrown cladding," said Tom.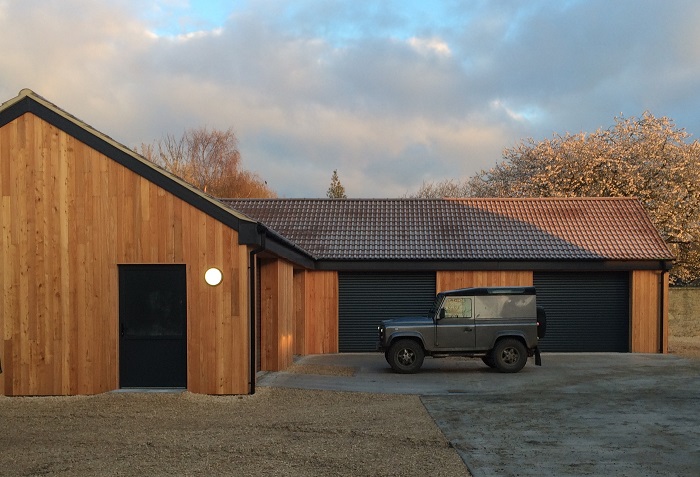 Key facts: Vastern Timber supplied Grade A British larch cladding in various lengths from 1.8 to 3.5m, selected for fewer knots. The timber was sourced from the Longleat estate in Somerset, and processed in the Vastern sawmills in Wiltshire. Cost £35 / M2.
Find out more about Vastern's range of Grade A larch here, https://www.vastern.co.uk/best-grade-british-larch-cladding-launched/
Contact us for advice on choosing the best timber for your project.