Furniture where art, craft and design coincide.
A testament to the craftsmanship and creativity of Matthew Burt, Fellow of the Royal Society of Arts and Society of Designer Craftsmen. For many years Jon Barnes of Vastern Timber and furniture designer-maker Matthew Burt have shared a special appreciation and love of wood. While Matthew looks upon wood as, in his own words, recycled sunshine and rainwater, Jon is passionate about British timber and sustainable forestry.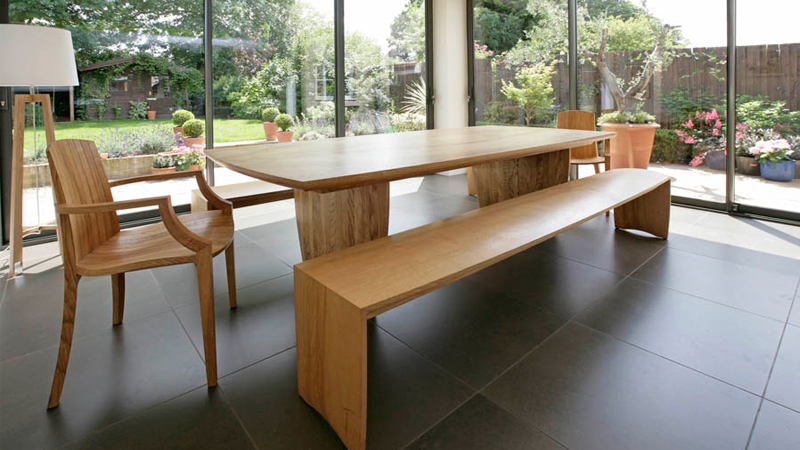 Matthew has been established for 30 years and has a showroom in Hindon, Wiltshire. With an extensive portfolio covering projects as diverse as chalet refits and provincial chairs for Lambeth Palace, his award-winning pieces can also be found in major museum collections and public spaces as well as in homes throughout the UK and beyond.
By using Vastern Timber, Matthew has access to an outstanding selection of British woods which have been sourced locally wherever possible but always from responsibly managed forests. With his understanding of wood, he can assess the individuality of each tree, with its unique colouring and grain patterns.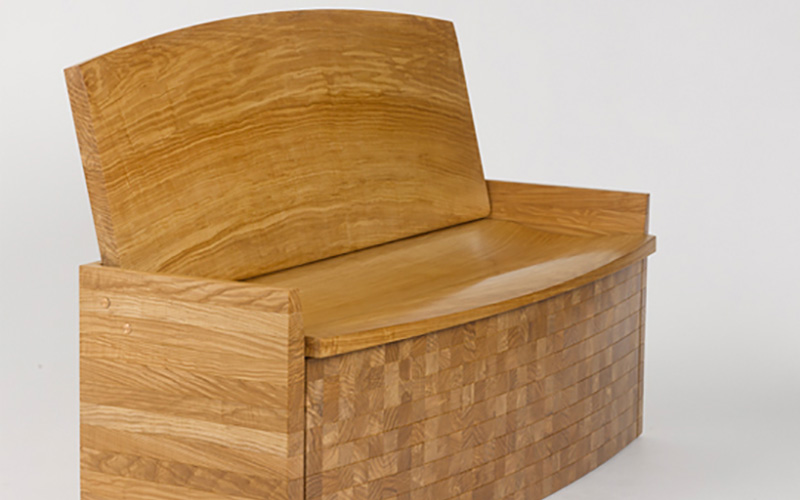 An entire ash tree, purchased from Vastern Timber, was turned into a dining table, with benches and coopered carver chairs. Buying wood in this way allowed Matthew to ensure that the colours, grain pattern and narrative of the design remained consistent, with a satisfactory symmetry to be seen in the grain on the table top.
A Paschal candlestick and compass table are perfect showcases for the mercurial qualities of elm with its warm colour and swirling, knot-punctuated grain. It remains a popular British wood and the timber, if seasoned correctly and constructed wisely, will produce furniture with a quintessentially British feel.
The purchase of a small brown oak from Vastern Timber led to the construction of a chest of drawers and a wine connoisseur's cabinet, memorials both to the oak they were created from as well as outstanding examples of 21st century British design and craftsmanship. Renowned for its durability and versatility, oak is a popular wood, ideal for furniture, and the brown oak in particular offers a dramatic 'tiger-striped' finish.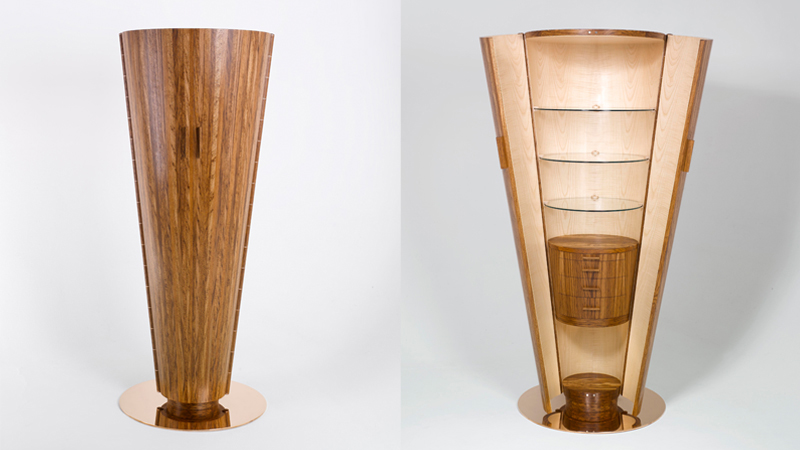 Every tree has a story to tell and Matthew's bench chest, created from an 'olive' ash growing out of a bank towards the sun, tells one such story. With annular growth rings at the front being 12 mm apart and those at the back being barely 1 mm apart, the effect is quite remarkable.
Whatever the furniture requirements, there is a corresponding wood to bring out the unique elements and Vastern Timber is ideally positioned to provide these special pieces.