English oak church furniture for St Thomas of Canterbury
For many years Vastern Timber and Oxfordshire-based furniture makers Bates and Lambourne have enjoyed a special working relationship. Being both passionate about English timber and dedicated to sustainability and the promotion of British forests, they work together to source the most suitable wood for each individual project in order to craft furniture of the highest quality. A perfect example of this co-operation can be seen at St Thomas of Canterbury Church in Goring-on-Thames. Bates and Lambourne were invited to participate in the refurbishment of the church, which involved the design and manufacture of new seating, choir furniture and the communion table.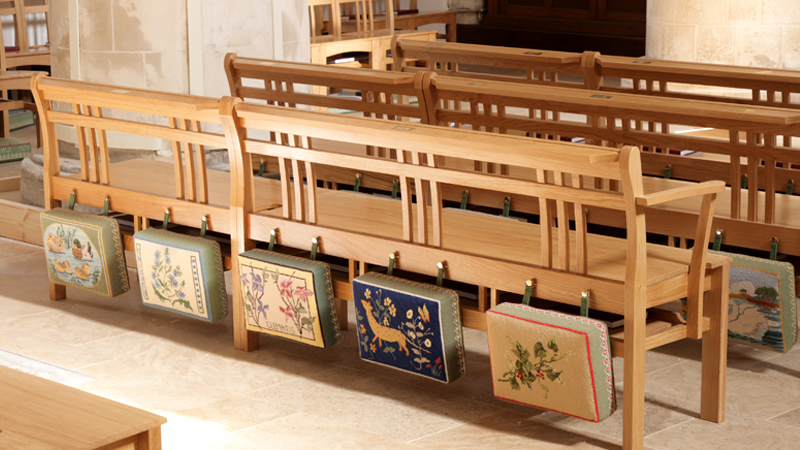 "The quality of the furniture throughout is superb, and the flexibility of the furniture design means that the Norman Church is now fully accessible and suitable for a wide range of appropriate uses."
Rev. Mark Blamey, Vicar of the United Benefice of Goring and Streatley with South Stoke in the Diocese of Oxford. To accommodate the divided opinions of the parishioners with regard to single seats versus pews, Bates and Lambourne developed a single seat unit which could be extended to double and triple seats and connected in any order, thereby keeping the feeling of pews while offering maximum versatility.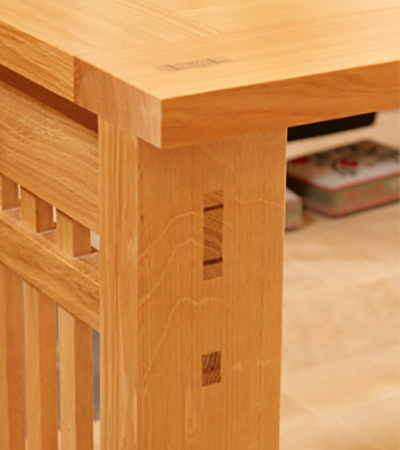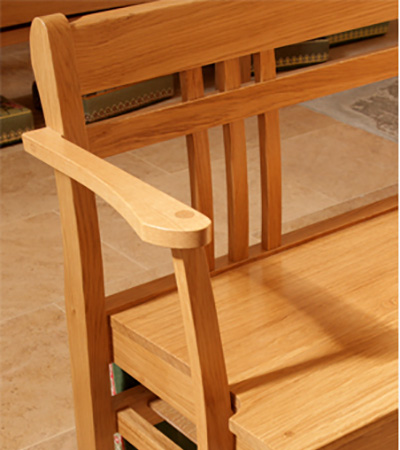 Following initial consultations, it was decided to use solid English oak partly because of its greater durability in comparison to leather or fabric, but also because of its aesthetic qualities. Vastern Timber had sourced the wood from a number of estates including the grounds of the Powys Castle estate and supplied the prime quality kiln-dried English oak as waney edge boards in thicknesses of 20mm, 27mm and 41mm. According to the craftsmen at Bates and Lambourne, the timber provided by Vastern Timber proved to be some of the cleanest and most stable they had had the pleasure to work with.
English oak is particularly popular with the clients of Bates and Lambourne, especially the character, pippy and burr grades where the idiosyncrasies are most interesting and set the hand made furniture apart in a league of its own. The success of the refurbishment of St Thomas' Church has led to an increase in the size of the congregation, requiring further seating – a tribute to the skill and commitment of everyone involved.