February 2023 News from the Sawmill
We've got plenty of exciting news to share with you this month.
We're delighted that Brimstone cladding has reached the final of a prestigious award for sustainable products. Fingers crossed.
You can read about wildlife returning to a converted barn. Take a look at our newly-sawn pippy oak. And hear about a special Wood for the Trees film screening at a much-loved venue.
Plus, we're sharing a brilliant series of thought-provoking blogs to stretch your mind.
Let's go.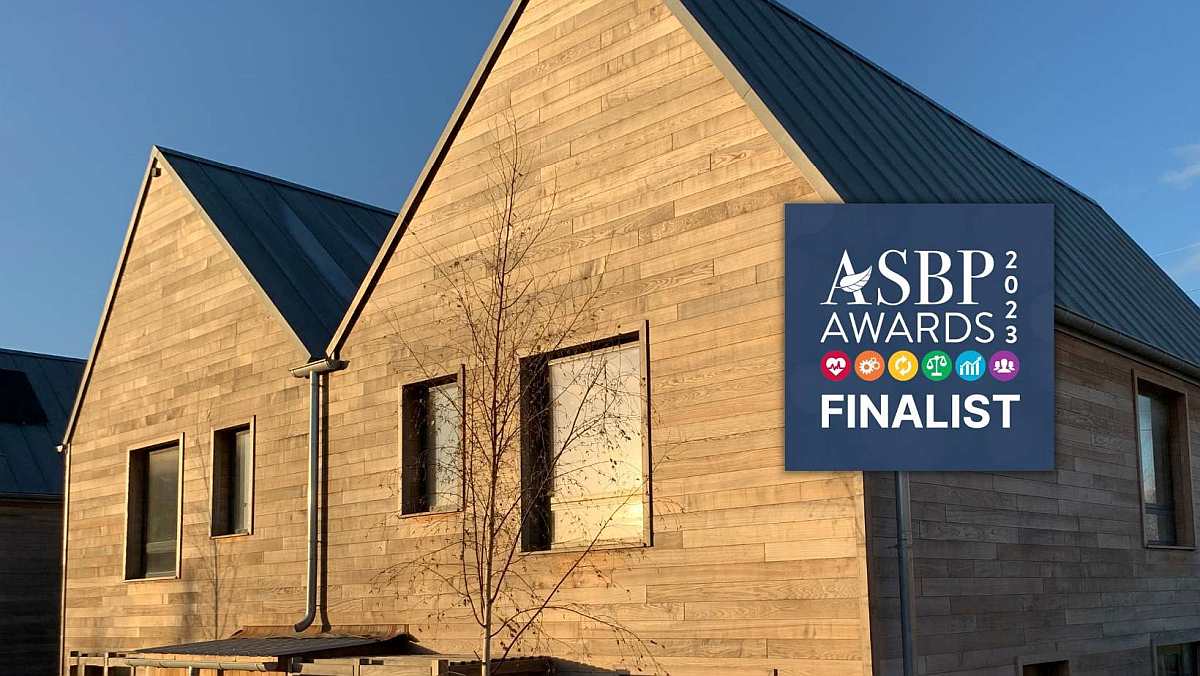 Brimstone cladding reaches final of Sustainable Building Product award
The Alliance of Sustainable Building Products (ASBP) has selected Brimstone as one of three finalists for its Product Award. We're pretty chuffed, to say the least.
Brimstone, our thermally modified wood, which is grown and manufactured in the UK, has been shortlisted for Product of the Year 2023.
But who are the ASBP, and why is this shortlisting so important to us?
Swallows return to Devon barn conversion
Here's a heart-warming story for you. This energy efficient barn conversion, clad with Brimstone, has had a seal of approval from local wildlife.
In our latest case study, Pete and Jane share the story of their Devon barn transformation. They explain why they chose Brimstone cladding, how they planted thousands of trees – and their joy at the returning Swallows.
"Everyone says how good the cladding looks. The very best wildlife compliment we had this summer was when the Swallows – who we had to temporarily 'evict' last year – came back!"
Wood for the Trees screening
On Sunday 19 Feb in Frome, Somerset, there'll be a special screening of Wood for the Trees short films. The free event starts at 1pm, upstairs at the Cheese & Grain.
This much-loved venue, which has hosted the likes of Paul McCartney and the Foo Fighters, is now presenting films from a series about the future of forests.
Following the screening, you can take part in a Q&A with filmmaker, Charly Le Marchant.
54mm pippy oak cutting season
What a beauty.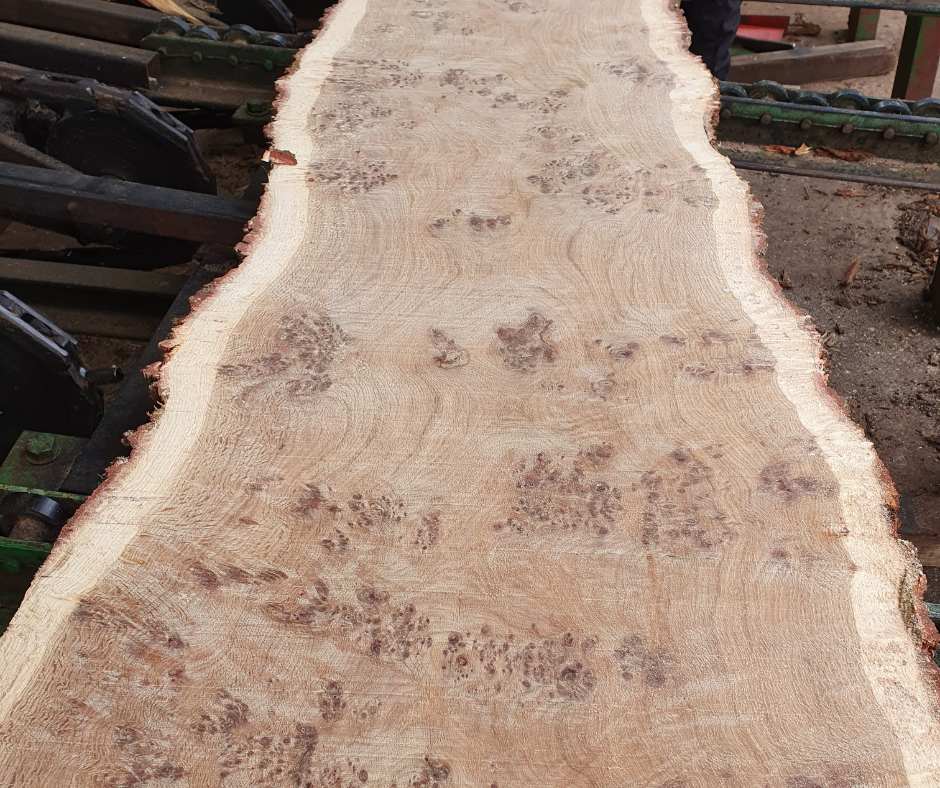 This spectacular pippy English oak plank has just been sawn at our Studley Sawmills. It's a particularly fantastic bit of timber, however there's just one catch: it'll be two years before it's dried and ready for sale.
Someone's already claimed first dibs on this plank. But fear not, we have plenty more beautiful pippy English oak available for sale now.
Hoppus foot and the elephant in the woods
The always fascinating Evolving Forests blog has just started a new series which questions the roots of forestry. You may want to check it out.
The blogs are tackling a range of tricky questions. Here's one of them to give you an idea. "How do we navigate the concept that ethical responsibility might be linked to cultural fashions, rather than being an innate human instinct that transcends lifetimes?"
Tree Poverty: Wood for the Trees
You might have seen this chart on social media recently. It's from the 'Wood for the Trees' series and shows how few trees there are per person in the UK.
Dr Garbriel Hemery, a guest on the series, writes about "a shocking picture of inequality for tree and woodland cover for people across Britain". It transpires that 34 million Brits have poor to very poor levels of trees and woodland.
Watch the latest film at youtube/@woodforthetrees, and search for 'woodforthetrees' on social channels to join the discussions.