A bridge made of curves. Dartington Hall.
The Dartington Hall Trust wanted to improve access for visitors with limited mobility. The necessary funds were successfully raised to build a new bridge within their Grade II listed gardens.  Internationally renowned sculptor Peter Randle-Page was commissioned to create a sympathetic structure which would harmonise with the beauty of the natural surroundings and working with Devon-based construction carpentry specialists Emanuel Hendry (www.emanuelhendry.co.uk), he set about designing the bridge.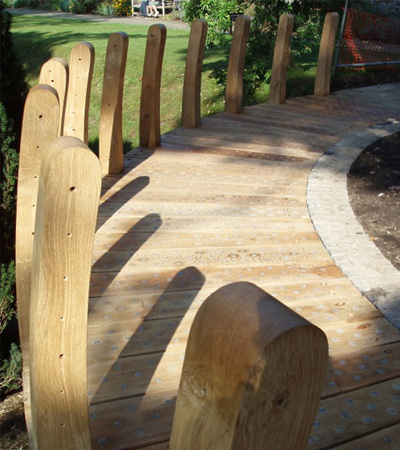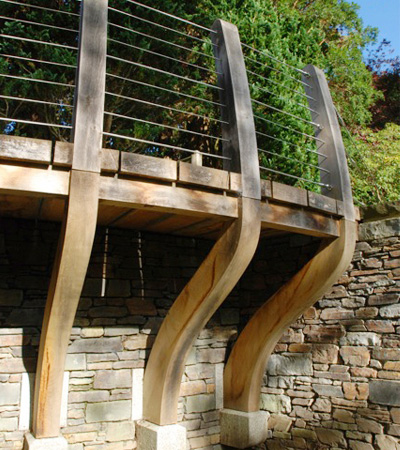 Vastern Timber, one of the country's largest English hardwood sawmills and suppliers of English oak, were delighted to be asked to supply the air dried curved oak beams needed for the project.  As oak beams may fracture across the section if curves are cut out of straight trunks, timber from naturally curved trees, often to be found on steep slopes and in windswept areas, was used.  Director Tom Barnes believes passionately in sustainability so, wherever possible, will only source timber from well-managed English woodlands and for this project, the timbers used were carefully selected to match the curved shape required.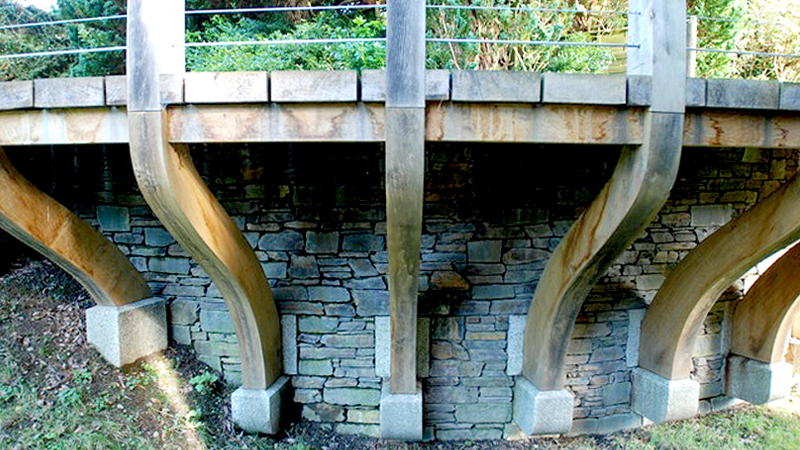 The bridge, a beautiful addition to Dartington Hall's award-winning gardens, was officially opened on 14th November 2011 with over 90 special guests in attendance.  It is hoped that it will be used and enjoyed by all the visitors to the grounds for many years to come.