November 2, 2016
Brimstone wins the TTJ Innovative Product Development Award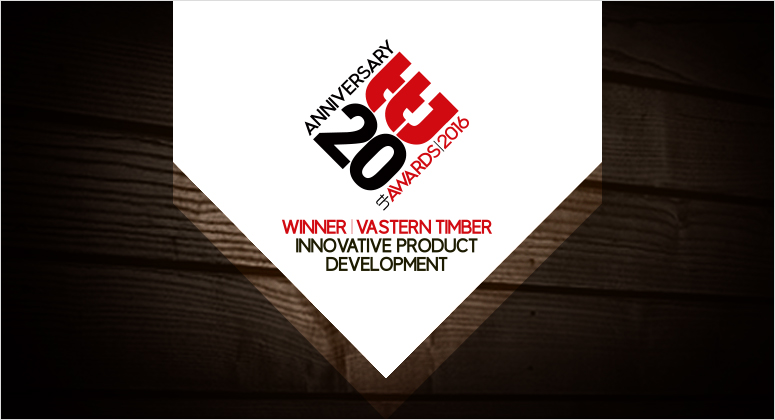 We're delighted to announce that Vastern Timber's Brimstone range has won the Innovative Product Development prize at the 2016 TTJ Awards – the most prestigious annual awards ceremony in the UK timber industry.
We've had a fantastic response to Brimstone since we launched the thermally-modified British hardwood range at Ecobuild in March, but the TTJ award is the most important recognition yet for the product's quality and its contribution to the long-term sustainability of British woodlands.
For more information visit the Brimstone website.