February 16, 2018
Brimstone thermally modified timber achieves Durability Class 1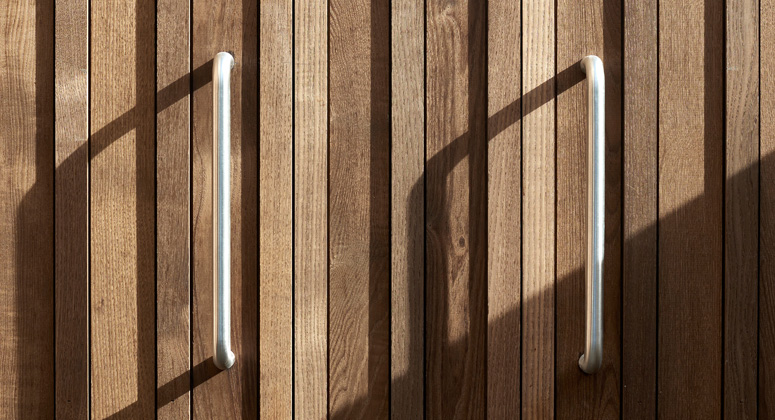 Brimstone, the first thermally modified British timber, has achieved Durability Class 1 in tests conducted at The EPH in Dresden, Germany. This is the highest rating and puts Brimstone on a par with the most durable hardwoods.
At the internationally respected facility Brimstone ash and poplar were tested for biological durability, bending strength and elasticity, and impact bending strength (brittleness). Launched in 2016, Brimstone originated as a collaborative project between Vastern Timber, Grown In Britain, BRE, Timber Strategies and other commercial partners. Speaking about the achievement, Tom Barnes, Managing Director at Vastern Timber said "Brimstone has been very well received since it was launched. Its stability, durability and aesthetic uniformity has proved popular, as has its inherent high levels of sustainability.
"However, it was important to confirm the performance of Brimstone and we are delighted with the results from The EPH. We can now definitively state that in cladding situations Brimstone can offer an expected service life of 60 years when correctly installed. We are confident that this accreditation will see Brimstone enjoy even greater success."
The EPH is an accredited test laboratory and certification body for management systems. The facility has a focus on the woodworking and plastics industries and particular expertise in thermally modified wood. Test reports and certificates issued by The EPH as an independent third party are recognised worldwide as proof of performance for materials and products.
The Brimstone products were tested against CEN/TS 15083-1 and BS EN 350 for biological durability against wood decay basidiomycetes; BS EN 408 for bending strength (MOR) and bending elasticity (MOE); and DIN 521891-1 for impact bending strength (IBS).
Thermal modification of wood is a proven technology first pioneered commercially in Finland during the 1960s. Thermally modified timber is 60 – 80% more stable than non-modified timbers, meaning significantly less expansion and contraction when faced with changes in ambient temperature and humidity. This makes thermally modified timber a superior solution for a range of exterior uses.
Brimstone is sourced exclusively from native woodlands. The Brimstone range is ideal for cladding, decking, external joinery and furniture, and includes thermally modified British hardwoods including ash, poplar and sycamore.
Vastern Timber will be exhibiting the Brimstone range at a number of Specifi Design events during 2018, including; Birmingham (April 17th), London (July 17th), Cardiff (Nov 6th), London (Nov 27th). For more information visit http://www.specifi.co.uk
For more information on Brimstone thermally modified timber visit www.brimstonewood.co.uk
ENDS                                                                                                  DATE: February 2018
For further press information please contact:
David Mclean
Dave Mclean Communications
07712 778757
dave@davemclean.co.uk