May 23, 2017
Vastern Timber to exhibit Brimstone Wood at this year's Vision 2017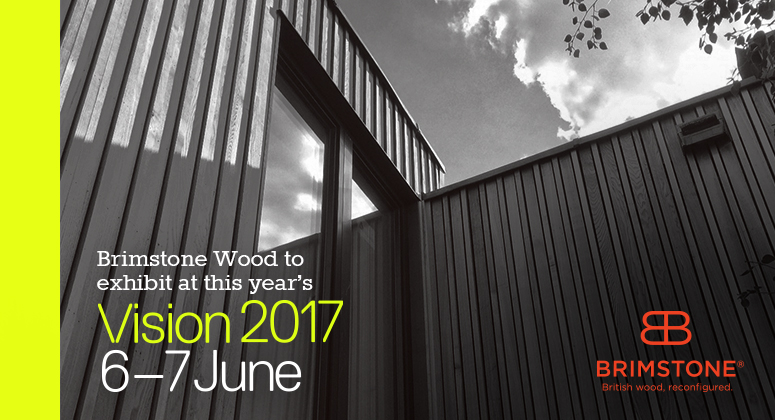 Vastern Timber will be exhibiting the award winning Brimstone Wood at this year's Vision 2017 Show. In collaboration with RIBA, BRE, the London Festival of Architecture and New London Architecture, the event is the UK's premier built environment that showcases an array of technology and innovation developments in the industry. 
Vision is a great resource for architects, designers, specifiers and their clients, bringing together some of the most innovative and leading building solutions from all corners of the globe. The focus this year will be be on materials Innovation, technology and design developments.
Vastern Timber will be presenting Brimstone Wood, the award winning thermally modified wood range, offering a great environment to create new relationships and engage with other innovators and designers.
Come for a coffee and visit the Brimstone stand at Olympia, London on 6-7th June.
Click here for more information about Brimstone or visit the Brimstone website
For more information about Vision 2017, click here.