Self Builder selects Brimstone ash to clad entire house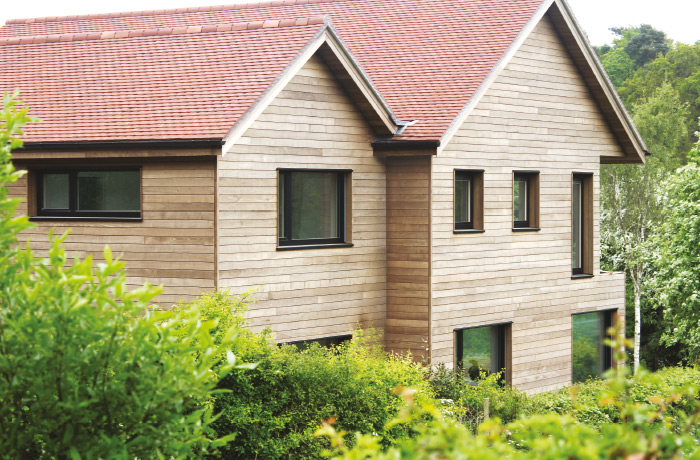 When commercial interior designer Alex Clifford embarked on a project to renovate a 1950s bungalow on the edge of Guilford it soon became apparent that his options provided within planning permission for refurbishment were limited.
Alex had initially planned to remove and replace the roof while extending outwards. Timber cladding the entire project was always part of his plan. However, when he costed the project he realised that he would achieve a better result and also satisfy his long-held ambition to build his own house if he simply demolished the building and started from scratch.
The site of the house offers stunning views over surrounding countryside. As an experienced project manager Alex has considerable experience of timber frame and timber clad projects. His design for a 3000sq ft two floor five bedroom house would be built to passivhaus standards and would be a twin wall timber frame design using 320mm thick panels filled with cellulose blown insulation. The design would also feature extensive exterior cladding using Brimstone ash, including for use on barge boards and gable ends.
"While the house is clearly modern, it has been designed with consideration for the local environment and traditional styling. The house has been designed to take account of solar gain and features external programmable venetian blinds as part of the home automation system."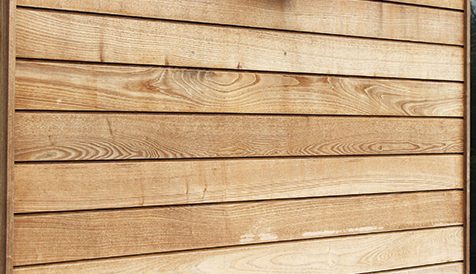 Considerable thought went into the design and energy performance of the house, including orientation of the building, the layout, windows, overhangs, and solar control. Energy efficiency and sustainability became an increasing focus as the project progressed. It was this focus on sustainability that informed the decision to use Brimstone as Alex felt uncomfortable specifying alternatives that used timber sourced and transported vast distances internationally. The alternative I originally considered had straight grain, but I wanted something more patterned and interesting.
"I chose a machined tongue and groove profile with a shadow gap profile that would use secret fixings. It looks very good on the building and the Brimstone is very good for crisp detailing. I like the fact that Brimstone uses British sourced timber and has a lower environmental impact than alternatives. This fits with the focus on sustainability that has underpinned the project."