June 7, 2019
Book now for Woodfest! Timber Talk and Sawmill Tour on 12 June
We're hosting a talk and sawmill tour next week as part of Woodfest Reading, an event from our friends at Wood For Good.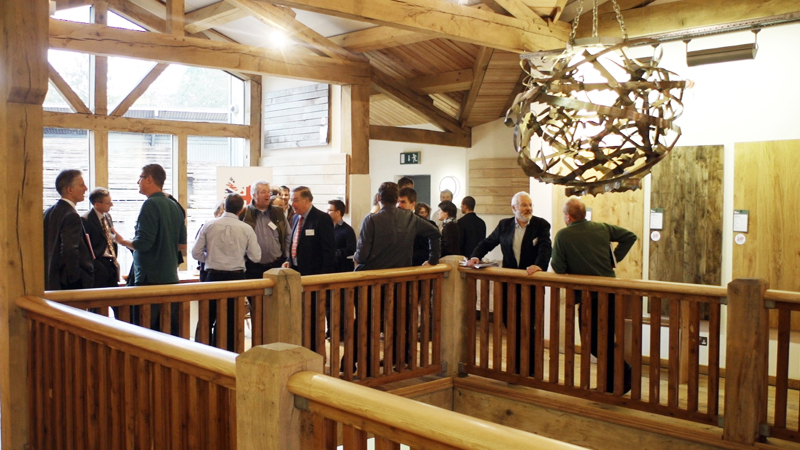 Tom Barnes, managing director of Vastern Timber, will present his 'CPD' (Continuing Professional Development) talk on 'Selecting Timber Cladding.' He'll discuss timber cladding choices, and explain the pros and cons of various species and modified wood. 
Tom has expert knowledge and years of experience in the timber trade, and is passionate about the virtues of British grown timber. He will show visitors around Vastern's timber yard and sawmill, and can advise on the best timber for any project.
There will be plenty of time for questions and discussion.  
About Wood for Good and Woodfest Reading
Wood for Good is the timber industry's campaign to promote the use of wood in design and construction. Woodfest brings together architects and engineers, placemakers and planners, developers and contractors, industry and politics to explore what forestry and timber can do in the region.
The festival will explore how architecture can benefit health & wellbeing, and covers sustainable design, offsite construction and modular homes. The programme includes site visits, factory tours, talks and exhibition featuring inspiring examples of timber in design and construction.
"Today's timber products combine the qualities of a natural resource with the high performance of modern building materials. Wood delivers on innovative design, speed, cost and resource efficiency, health & wellbeing, and offers a path to a low carbon economy."
https://woodforgood.com/why-choose-wood/
Woodfest encourages participants to discover local production processes, and be inspired by award winning timber design and manufacture. We are proud to be part of the programme.
Book tickets for the Talk and Tour
Vastern's Woodfest Talk covers timber cladding choices, and explain the pros and cons of various species and modified wood. Tom will outline some of the benefits of British timber, and cover cladding choices by specie, outlining key considerations for choosing the right cladding for a project. There will plenty of opportunity for questions and discussion.
The talk is followed by a tour of the Vastern's sawmill and yard, where visitors can see the huge variety of British logs and sawn timbers processed at the mill. Please note that there are outdoor and potentially muddy parts of the tour, so please bring appropriate footwear.
The event is free, but booking is essential. Click here for information on how to book your place.