January 5, 2021
The benefits of building with wood
A new BBC series looks at proven ways to save the planet, including increasing use of timber in construction.
"There are so many solutions to climate change, some proven and growing, others possible yet craving uptake." says presenter Tom Heap in '39 Ways to Save the Planet.' He described the many benefits of building with timber, including "carbon capture as the tree grows, and storage if you use it for a building which then lasts," plus, "the avoided carbon dioxide emissions of creating concrete and steel." 
He said he gets "quite a tingle" when he realises the potential of timber buildings to capture and store carbon. Globally, concrete production generates 8% of all greenhouse gas emissions, and so replacing concrete with timber where possible could have a massive impact on global warming.
Listen to the programme at BBC Sounds.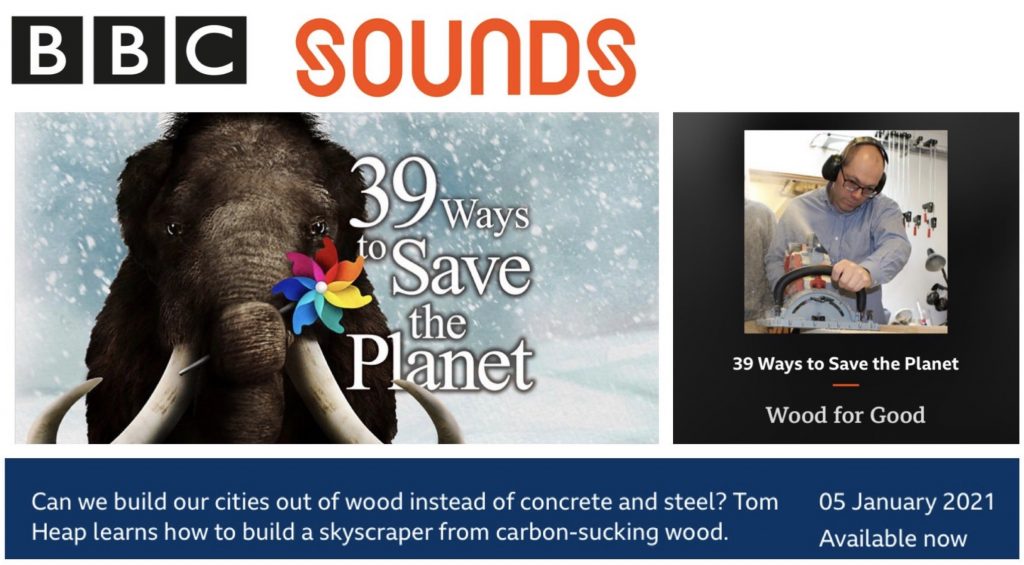 A case study on the benefits of building with timber
Much Wenlock, Affordable homes built of local materials for a Shropshire Housing Assocation
Vastern Timber supplied timber cladding for a social housing development in Shropshire, where twelve homes were built to exacting 'Passivhaus' ecological standards. These homes are made of local materials, well insulated and have very low heating costs. Some say that developing buildings to such high environmental standards is not realistic for affordable homes, but the success of this project demonstrates what's possible.
These homes were made using locally sourced materials and clad with Brimstone, the locally grown, thermally modified timber cladding developed by Vastern Timber. The project was called 'radical simplicity' by Treehugger.com and demonstrates the potential to include locally sourced timber in modern, sustainable construction.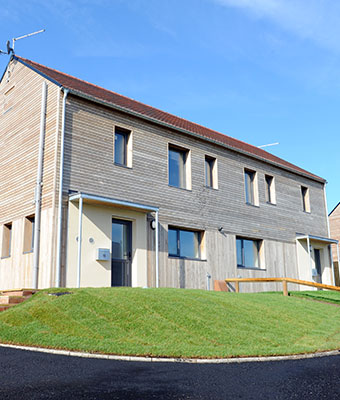 Of course, not every project is suitable for timber construction, but where it is an appropriate choice for the building it is also an excellent choice for the planet.
Find out more about why Vastern Timber specialise in British grown timber on our environment page.